Hello. I'm here to whip ur ass into shape. And by that I mean tell you once and for all why you need to a) love Haim b) listen to Haim c) go see Haim now (or whenever you can, idk).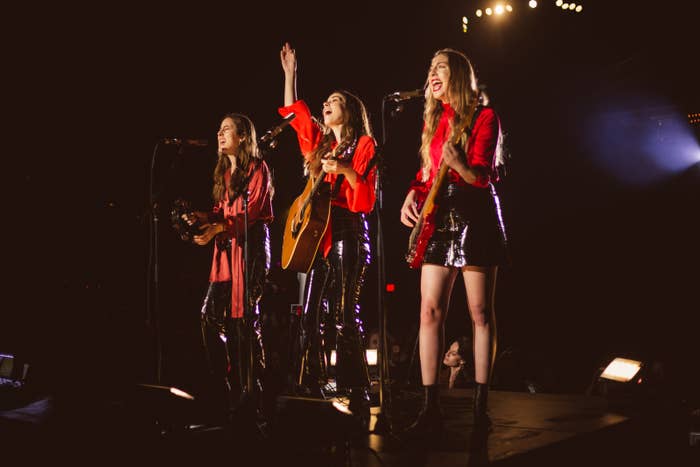 The point is, it should be mandatory for every human between the ages of 7-99 to go see Haim play live. It is scientifically proven that if you do this, it will add at least four days to your life!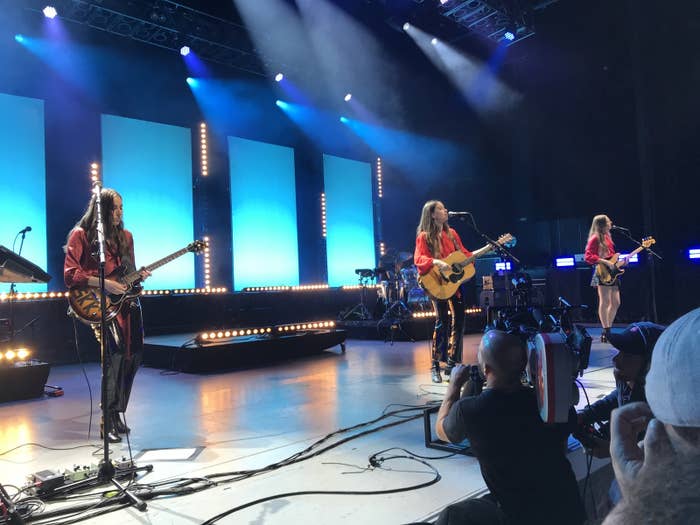 I went to see them when they played at The Greek in LA last week. My friends and I made a pact that we'd all go see the first ~real~ show of the new album together. Some of us live in LA, some of us live in NY. This show happened to be in LA. So off we flew. (I used points from a credit card that I rly should pay off.)
AND LETT MEEEE TELLLLLLLL YOUUUUUU. It was very, very good! Like, very, very, very good! Likeeeee, extremely good! Like, very great and good and wonderful and life-changing! Let me explain.
First, Haim will come on stage! They will look flawless. I guarantee that!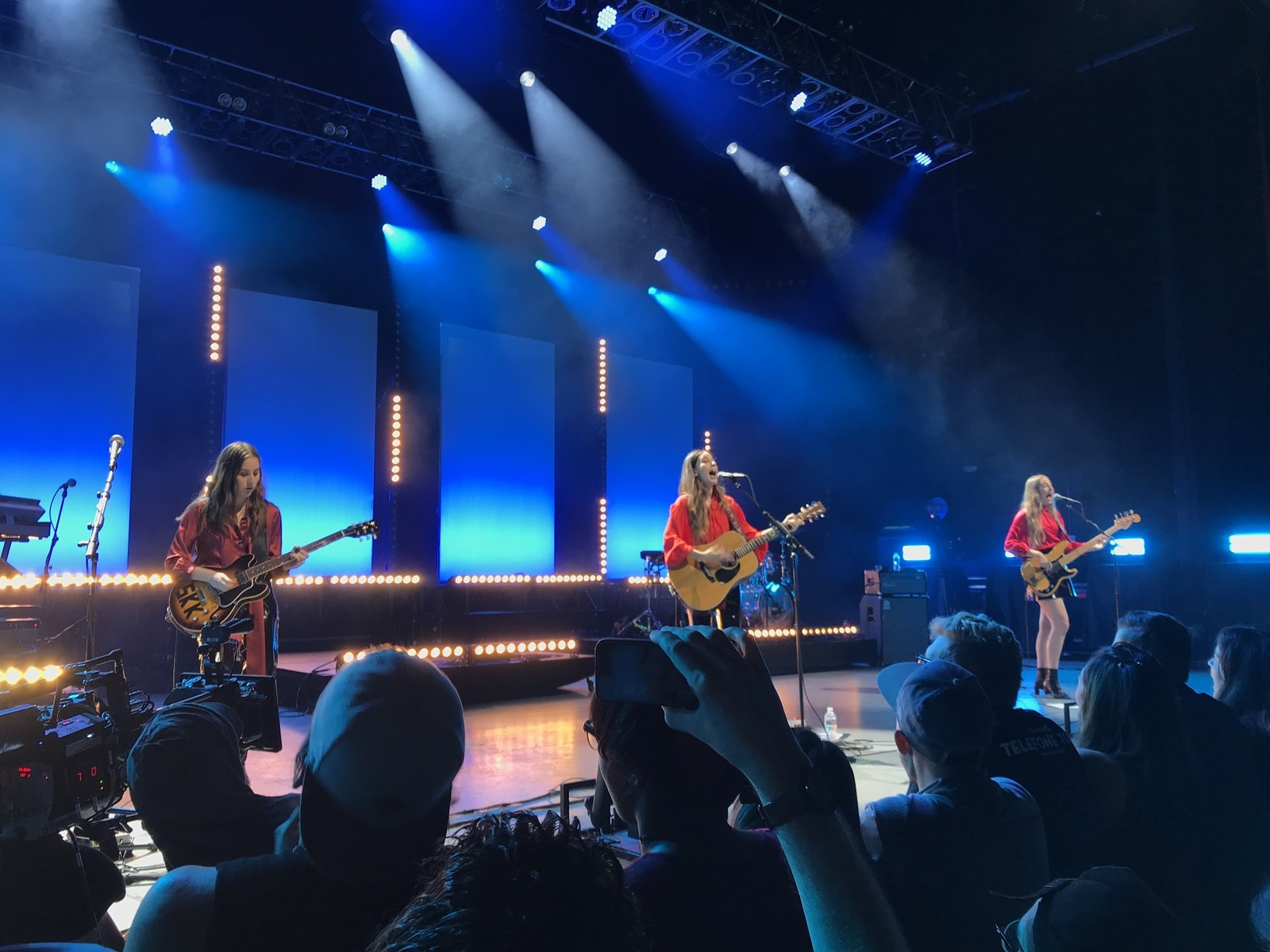 During the show they will wance IRL. That means walk-dance. And it's um, pretty fuckin' amazing!
Because yes, the rumors are true... They have moves! And those moves will bring you a lot of joy! Joy is good for the heart and soul. It keeps that blood pumpin'!
You know what else is good for the heart and soul? Listening to them ~shred~ on the guitar (and bass). It will move you.
video-player.buzzfeed.com
They are literal rockstars!!!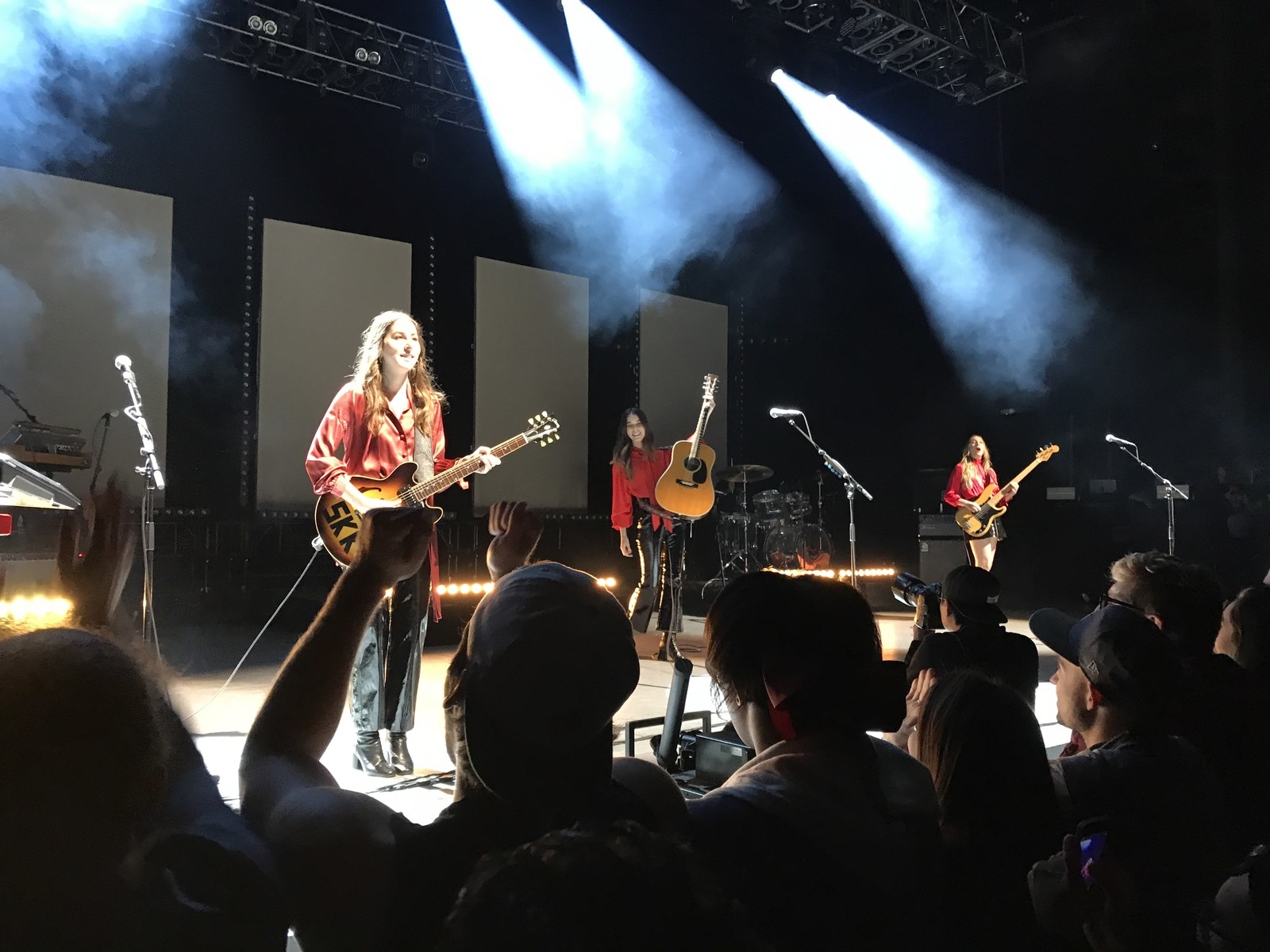 But if guitar isn't your thing (which would be weird, you're at a concert), then there's always the part of the show when they play the drums. AND, OH BOYYYYYY. Boy, oh boy!!
Because when they play the drums, your eyes will well up and you'll wonder what you did in a past life to deserve this experience.
And then, when the Haimfetti comes down your body will shake, and you'll be like "OHHH, LORDT, THIS IS SO SPECIAL."
Honestly whatever is happening on stage at any moment will make you turn to whoever you're with and say "I'm very happy we are here."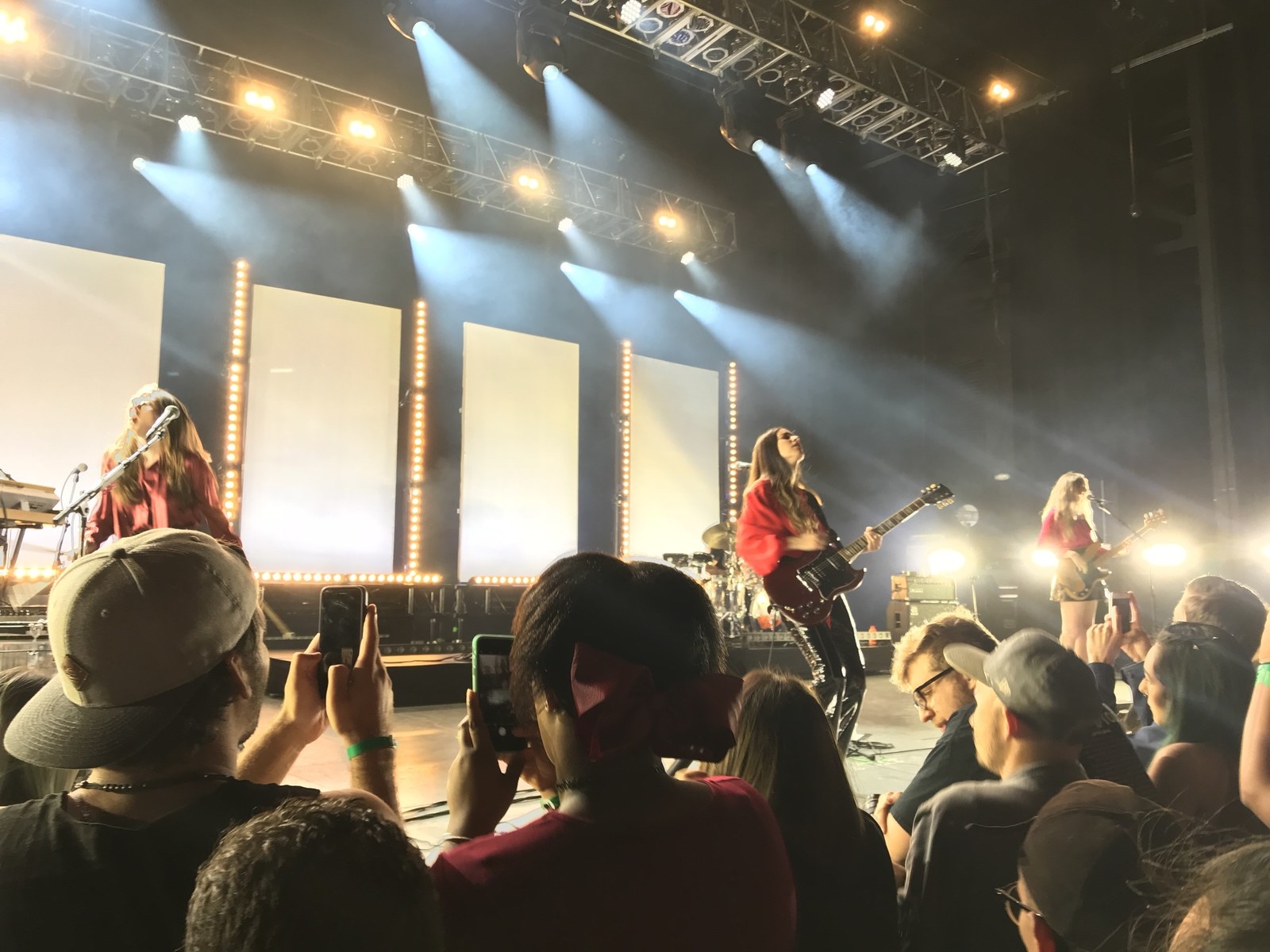 So yeah. Basically, let Haim into your life. You will not regret it, and I would not lie to you about not regretting it. I swear you really won't regret it.