I'm a simple girl. All I want in life is for actors who played iconic roles to reference those roles in their daily life and never attempt to identify as a different character again.
Thankfully Courteney Cox is making my dreams come true on Instagram! Turns out she's a great follow and also knows that I want Friends content and LOTS OF IT!!!! First of all, her Instagram profile pic is of her as Monica.

Do you smell that? It's nostalgia burning in the toaster oven.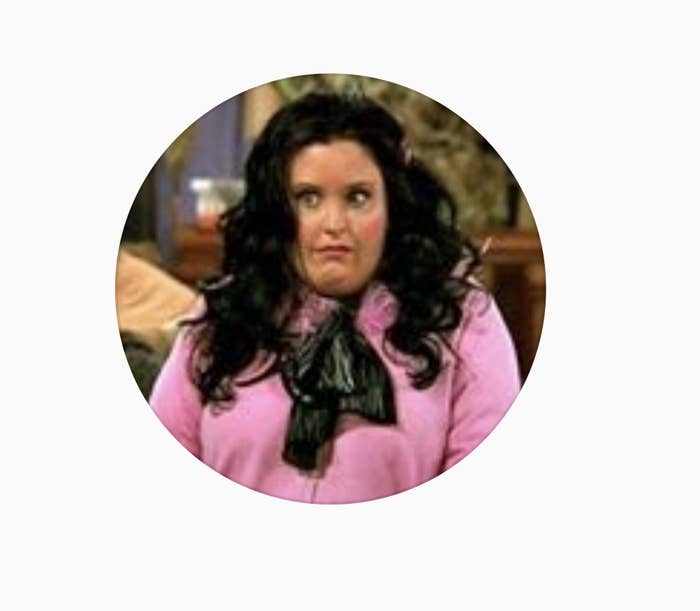 And then her posts are giving us exactly what we crave!!! MODERN DAY FRIENDS CONTENT!!
Her very first gram was a pic of her and Lisa Kudrow (aka Phoebe) chillin' on the Central Perk set with Ellen.
She also gives us throwbacks of her and her Friends friends/ real friends.
It's not a reunion, but it satisfies the craving.
She's giving the fans what we want!!! Like when she was moving this table and gave us the 2019 remake of the "pivot" scene.
ICON!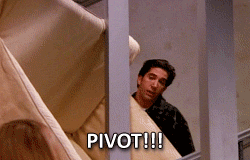 And also when she "went home" aka showed us the facade of the building that her apartment was supposed to be in, while playing that instrumental music that sitcoms play when they are setting the scene with their landscape shots.
And then of course there's this pic, in which Friends is playing and her daughter is watching/falling asleep to it. Which is relatable because I do that every night!!!
So thank you Courteney Cox, for acknowledging your roots and giving us the content we want. BLESS YOU!