I'm More Amused By This Interaction Between Will Smith And Halle Berry Than I Should Be
GOOOoOOOD STUFFF!!!
OK soooo Will Smith and Halle Berry are friends. Yesterday was Halle Berry's birthday. For her birthday Will Smith wanted to give her a bday shout out on his Instagram. So he did. Except apparently he sucks at Google because this is what he posted: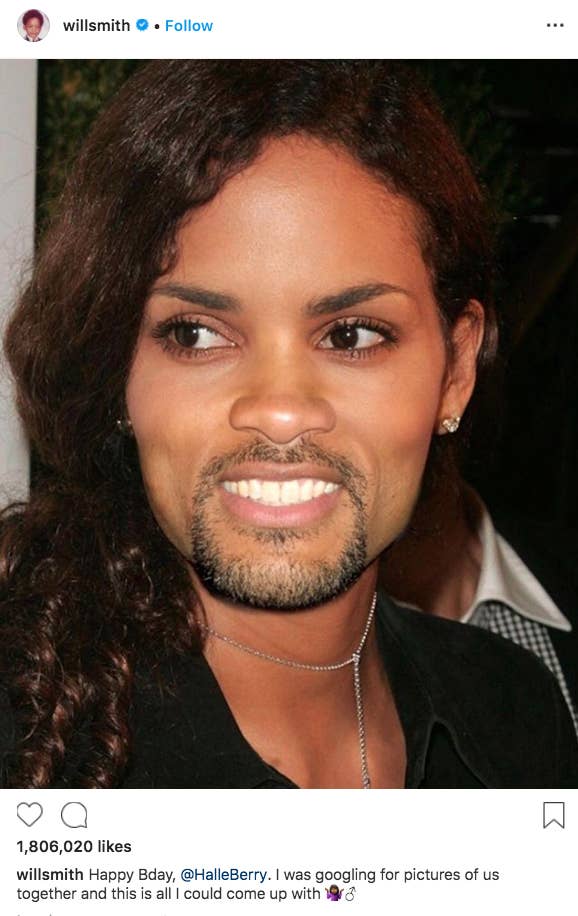 He said it was all he could come up with, to which Halle Berry replied with this comment: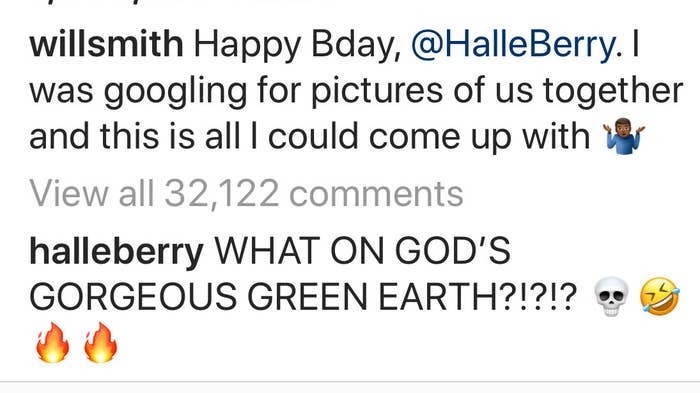 Alone this is a fun interaction! I lol'd at the pic and I enjoy Halle Berry using the phrase, "what on God's green earth!!"
But I actually got truly amused by Halle Berry's public Instagram response to Will.
First of all. I didn't realize until now that they had such compatible features. And second of all, Halle Berry just coined the term #WilleSmerry, and I love it!!!