I Urge You To Look At This Giant-Ass Cow
Holy...cow.
Well folks, just when you think you've seen it all, all of a sudden you learn about a giant as heck cow. Seriously, It happened to me!!!
And no, all those brown cows aren't just extra small. That one cow is just big. Real big!!!!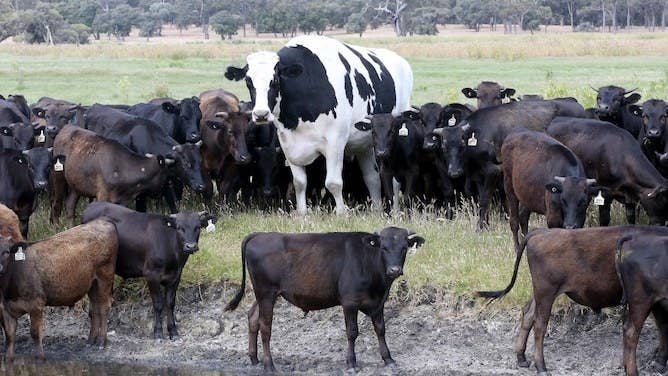 It's a REAL BIG COW I'M TELLING YA! Just look at that measuring tape, a lot of the yellow on that thing is showing.