The actual best couple in the world right now, Cara Delevingne and Annie Clark, stepped out together during London Fashion Week and honestly, it's just too much perfection.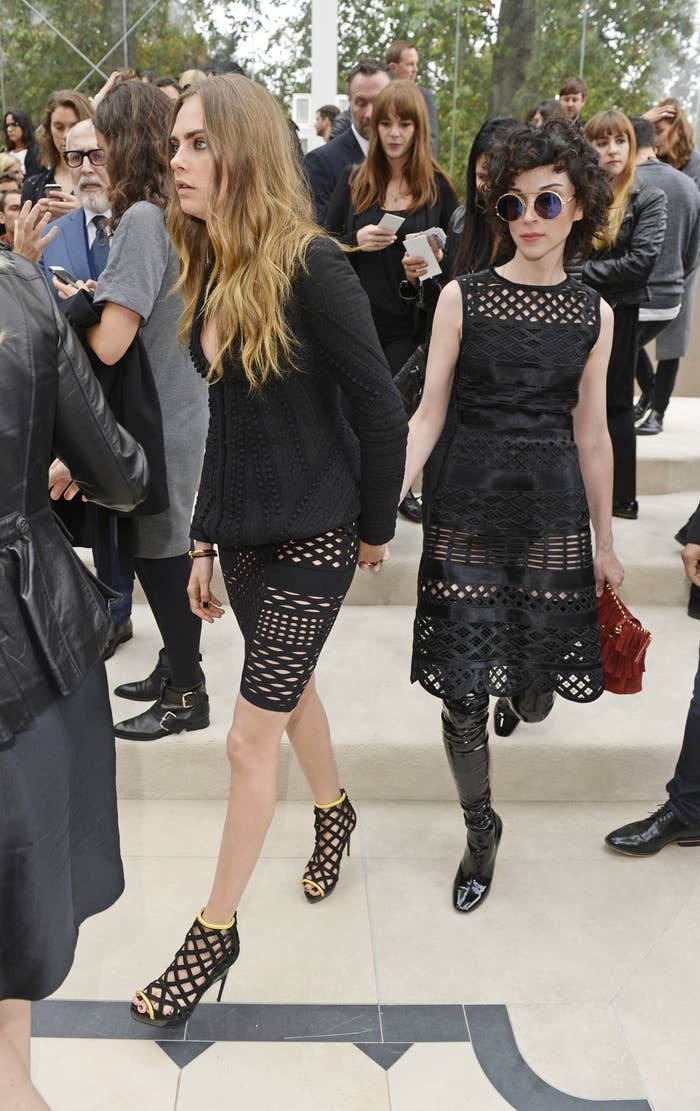 Like, it's overwhelmingly cute.
LOOK AT HOW THEY GAZE AT EACH OTHER.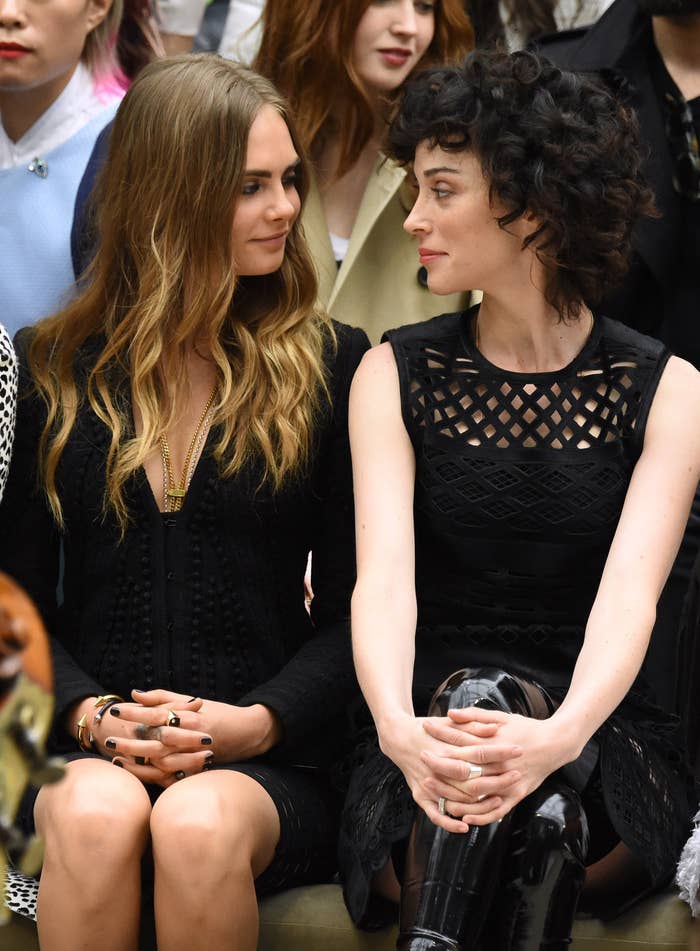 Look at how Annie whispers in Cara's ear.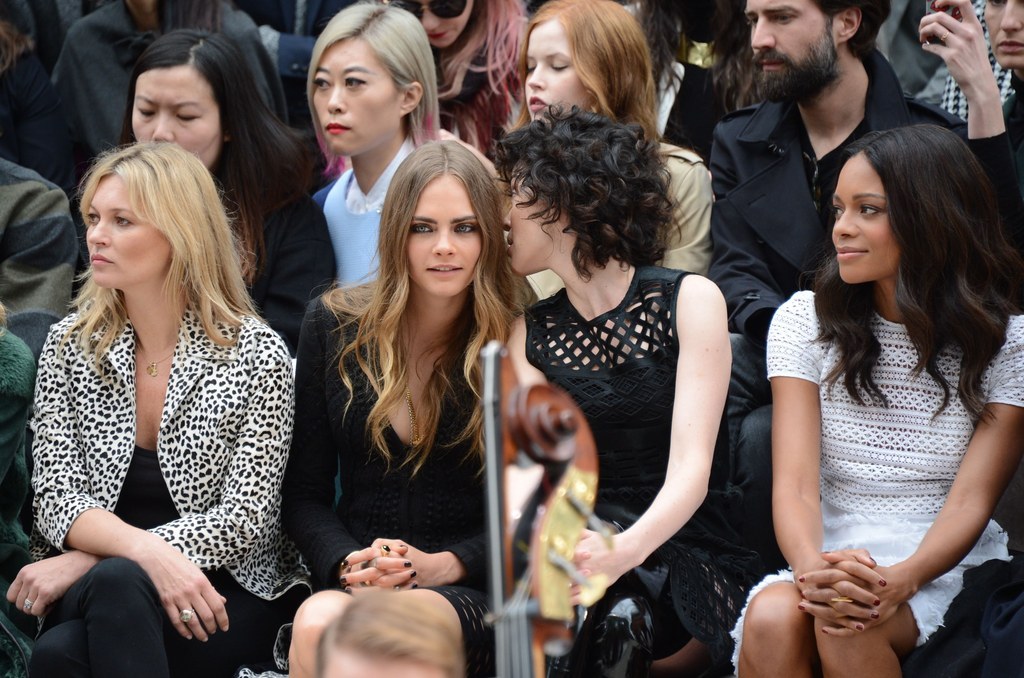 And how Cara makes this face at Annie and she loves it.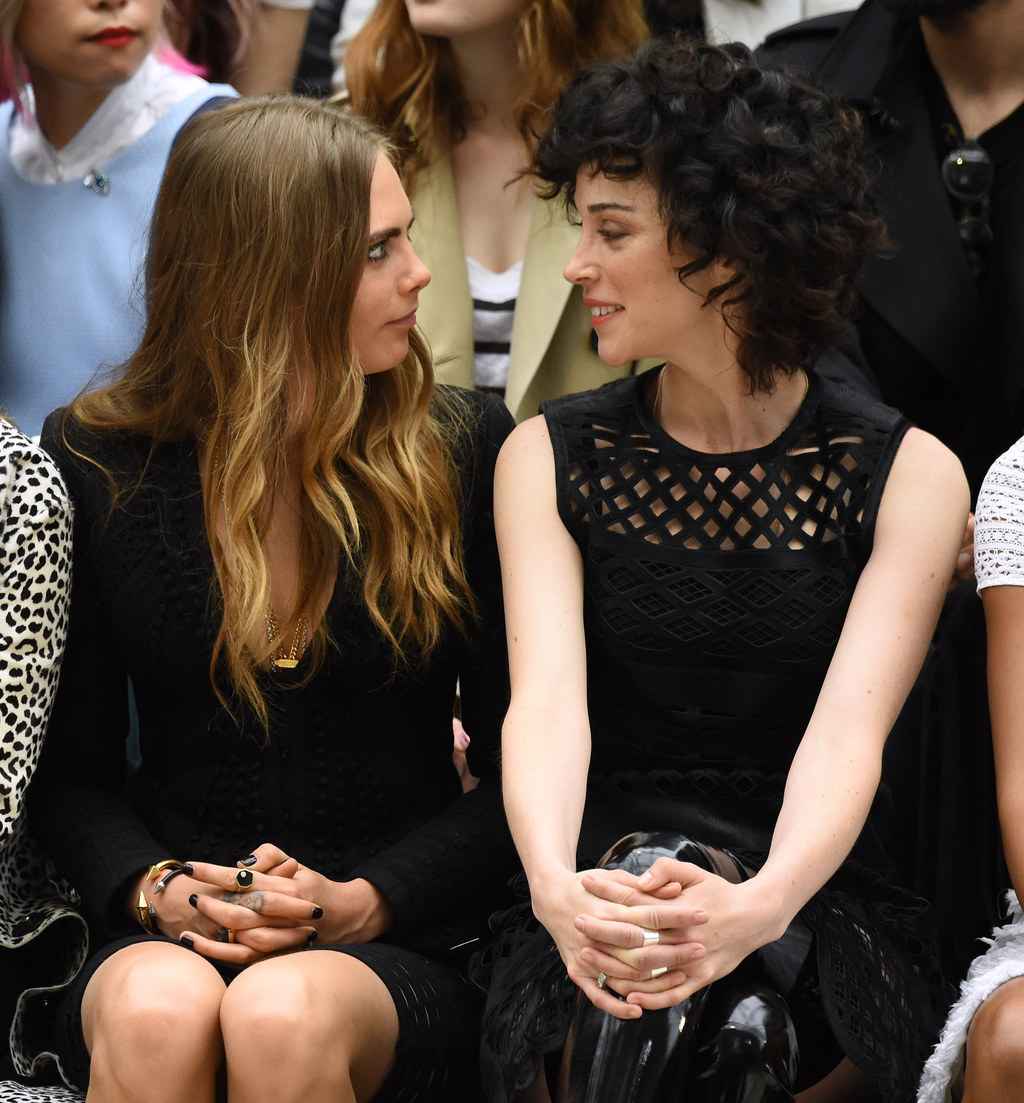 Look at how Cara rests her head on Annie's shoulder.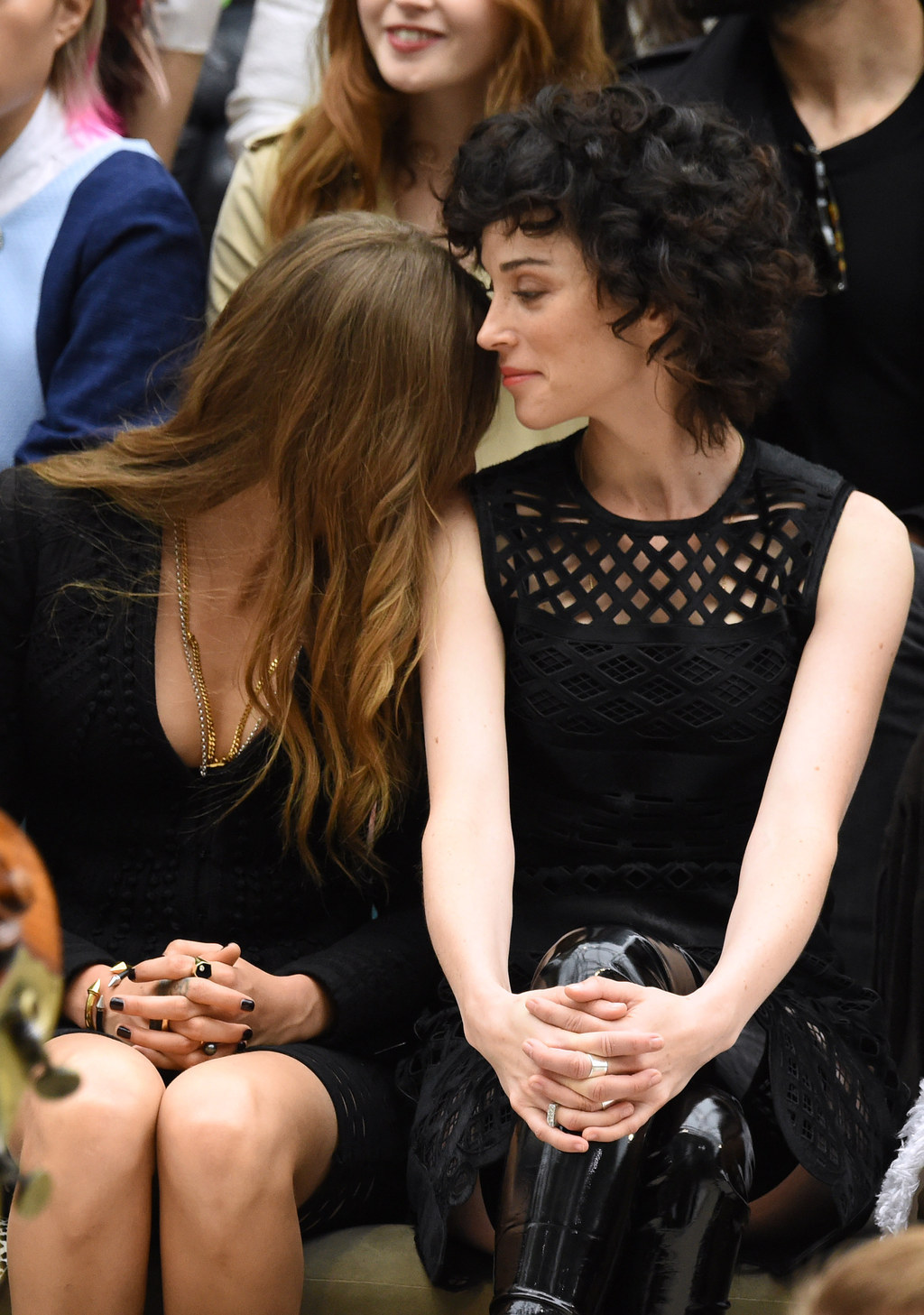 Look how they are in the front row of a fashion show...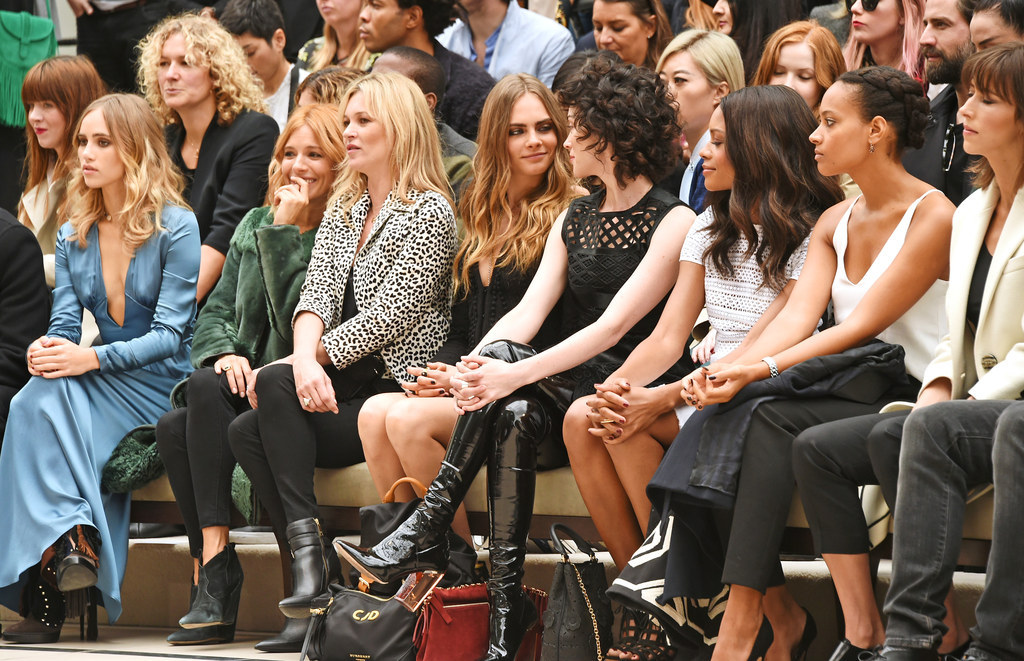 ...not caring about anyone or anything around them, because they are the most important people in the room and actually everyone should be really jealous.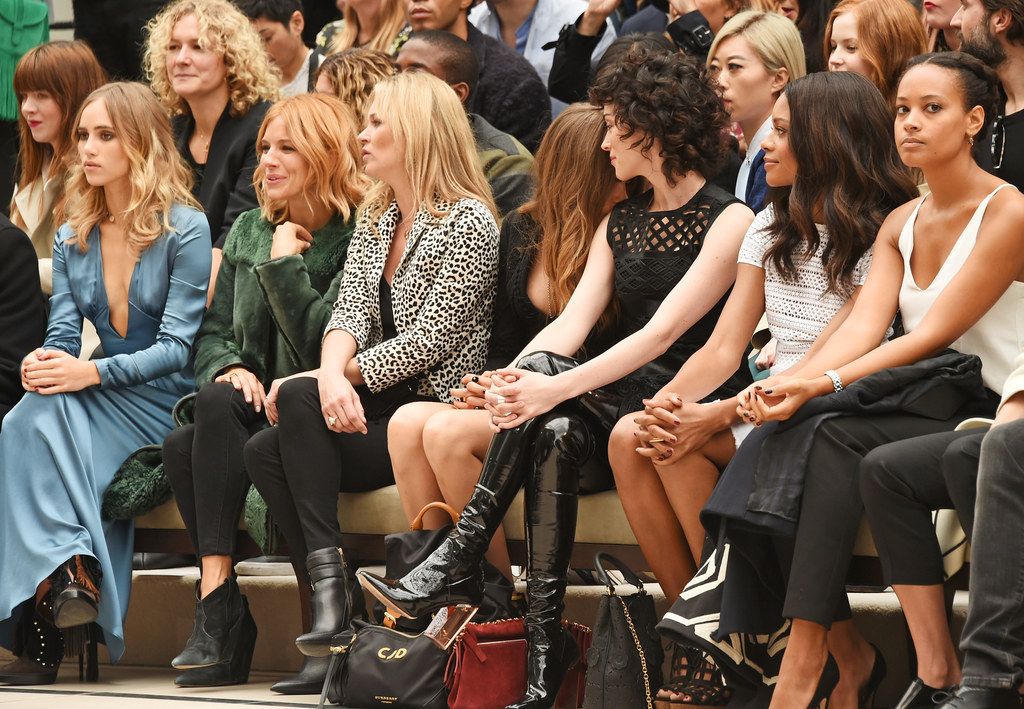 I mean... whatever is happening here is too much for my little heart too handle.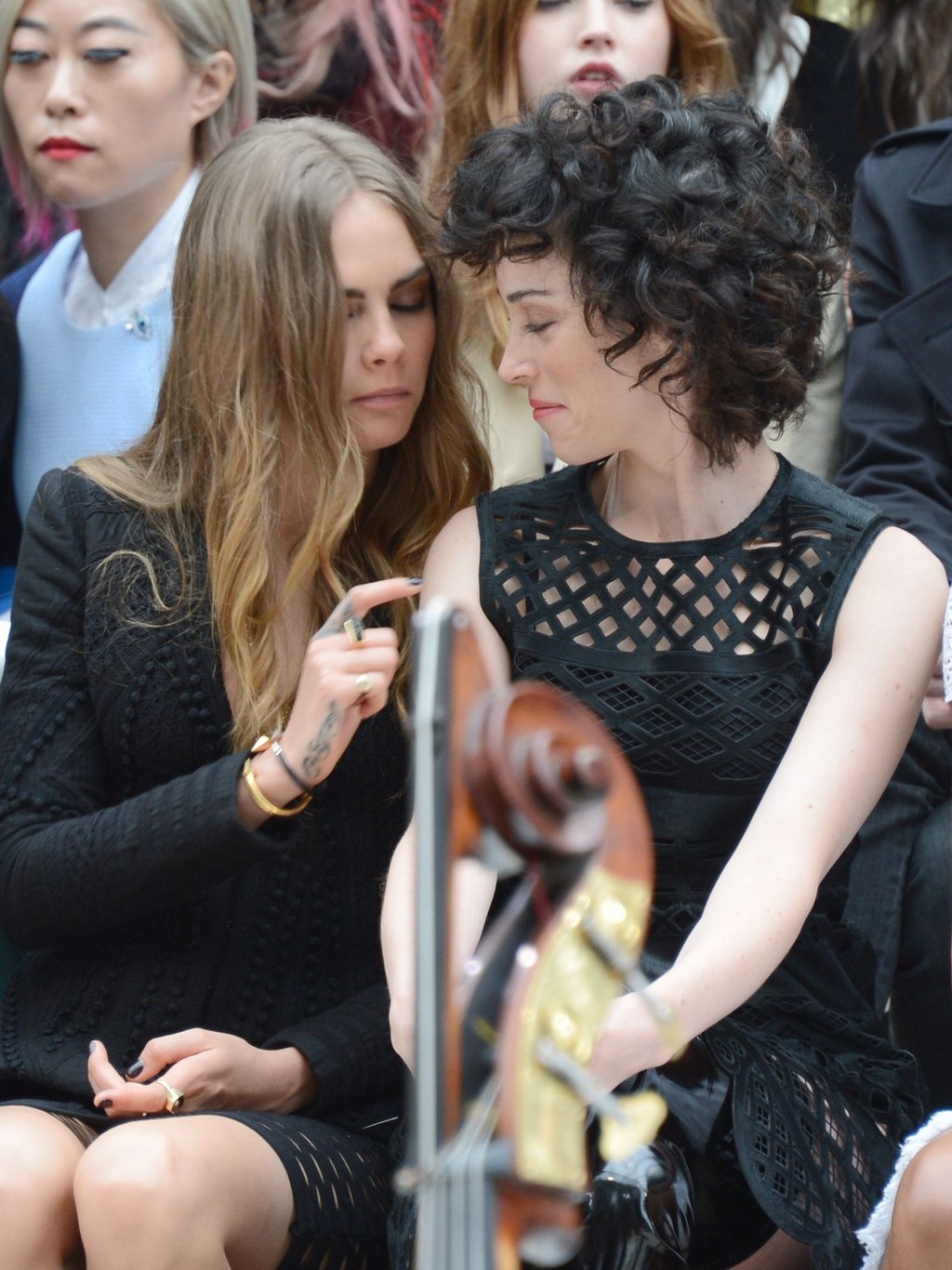 I've died and gone to heaven.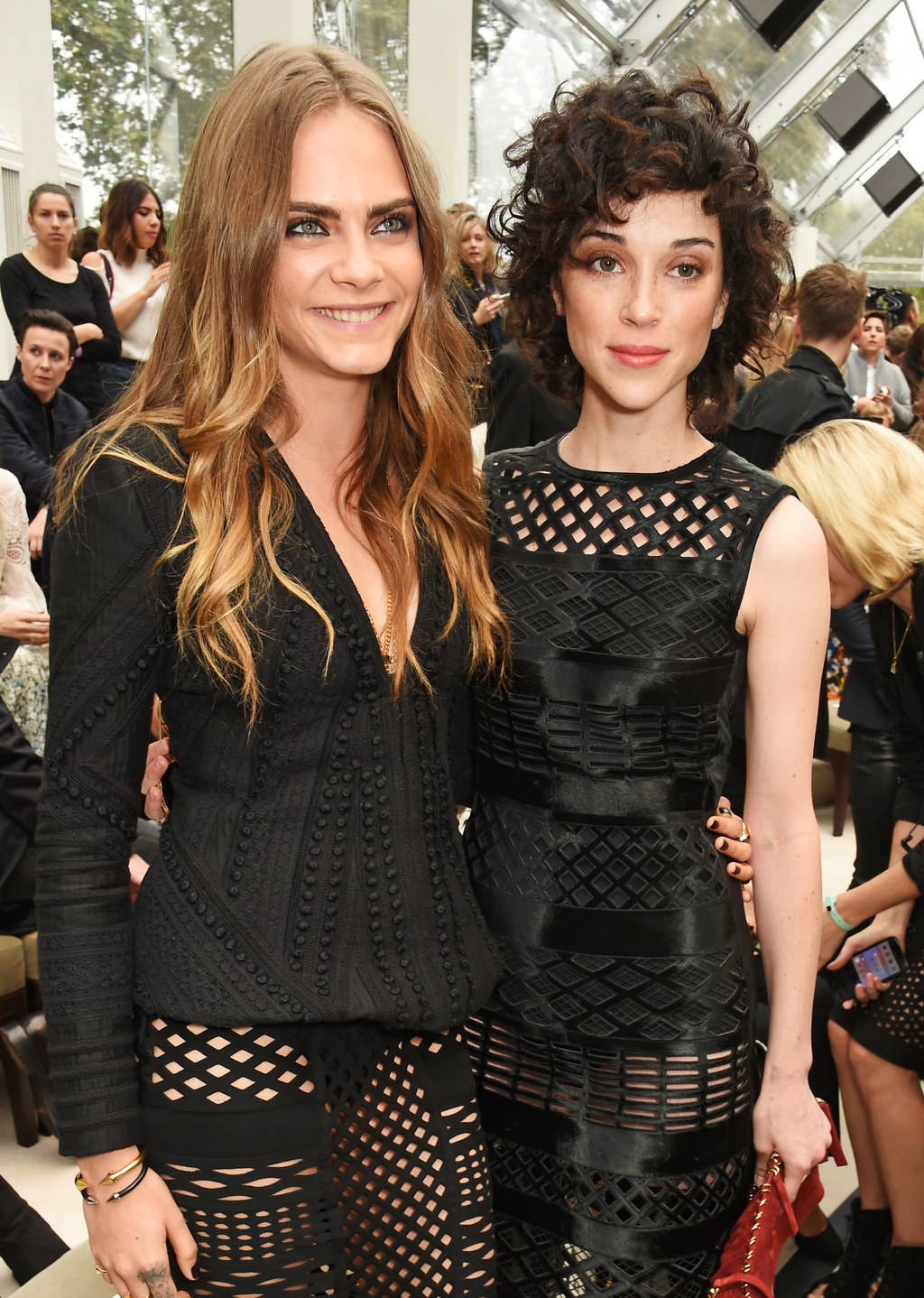 And just in case you are still managing to live and breathe, here are the two of them taking a selfie in helmets while leaving Heathrow Airport.