Bryce Dallas Howard Was Refreshingly Honest While Talking About How She Got Her Globes Dress At A Department Store
Alternate headline: Bryce Dallas Howard is cool as fuck.
Bryce Dallas Howard showed up to the Golden Globes last night looking damn good.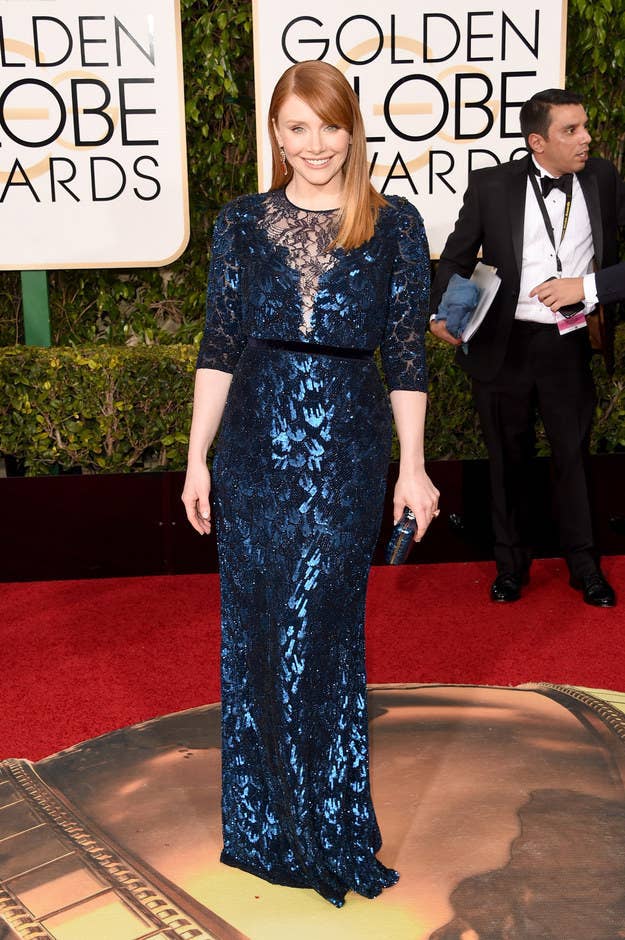 And when asked the age-old red carpet question of who she was wearing, she gave her answer. But also revealed that it's just a dress from Neiman Marcus.
And Giuliana couldn't quite comprehend for a minute that a celebrity would actually go and buy their own dress from a department store. So much so that she basically had to confirm twice that it actually happened.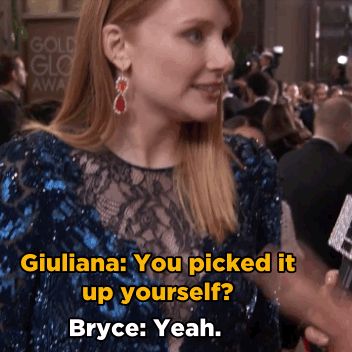 Then Bryce got even more honest, saying that she gets her dresses herself simply because there just aren't enough options for a size 6 woman in Hollywood.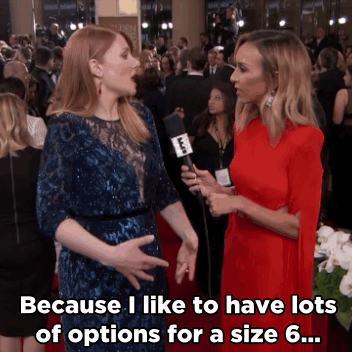 So, a good ol' department store is where it's at.