As you may or may not know, The Boss Baby was nominated for a Golden Globe award.
SO OBVIOUSLY *the* BOSS BABY IS ON THE RED CARPET TONIGHT AT THE AWARDS!!!
He made his red carpet debut in a smart black suit.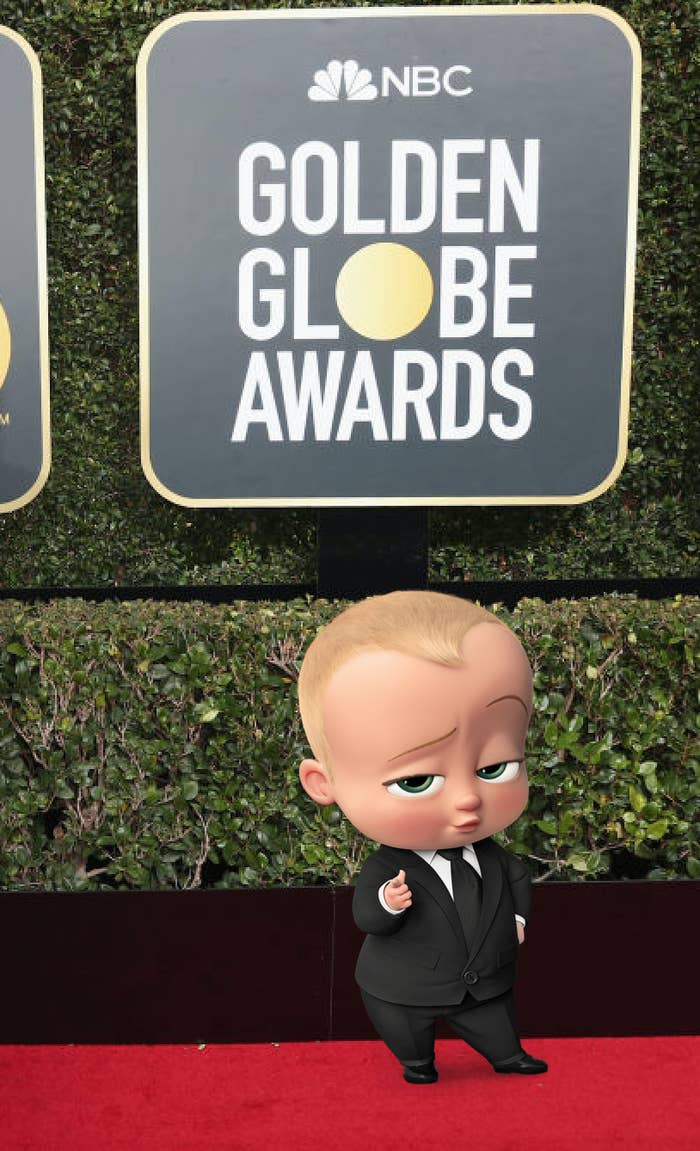 He brought along his parents as his dates. (He's only, like, a few months old, so it is legally required).
He met the Stranger Things kids!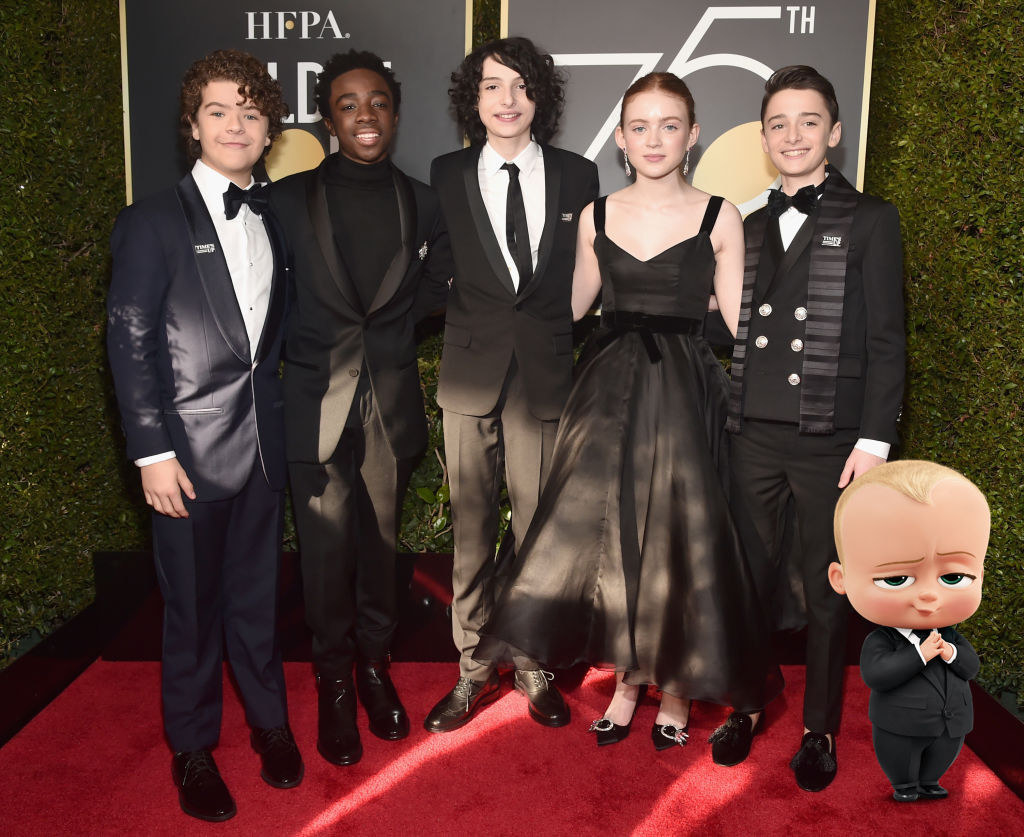 And then followed them to their interview w/ Giuliana Rancic, which was AWKWARDDD.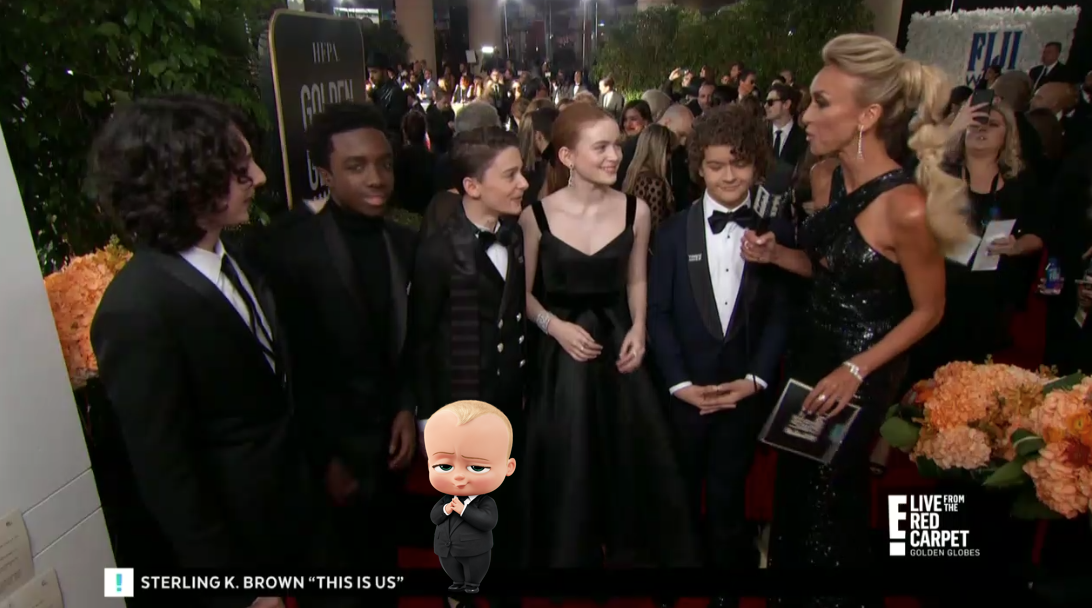 And he photobombed Meryl Streep.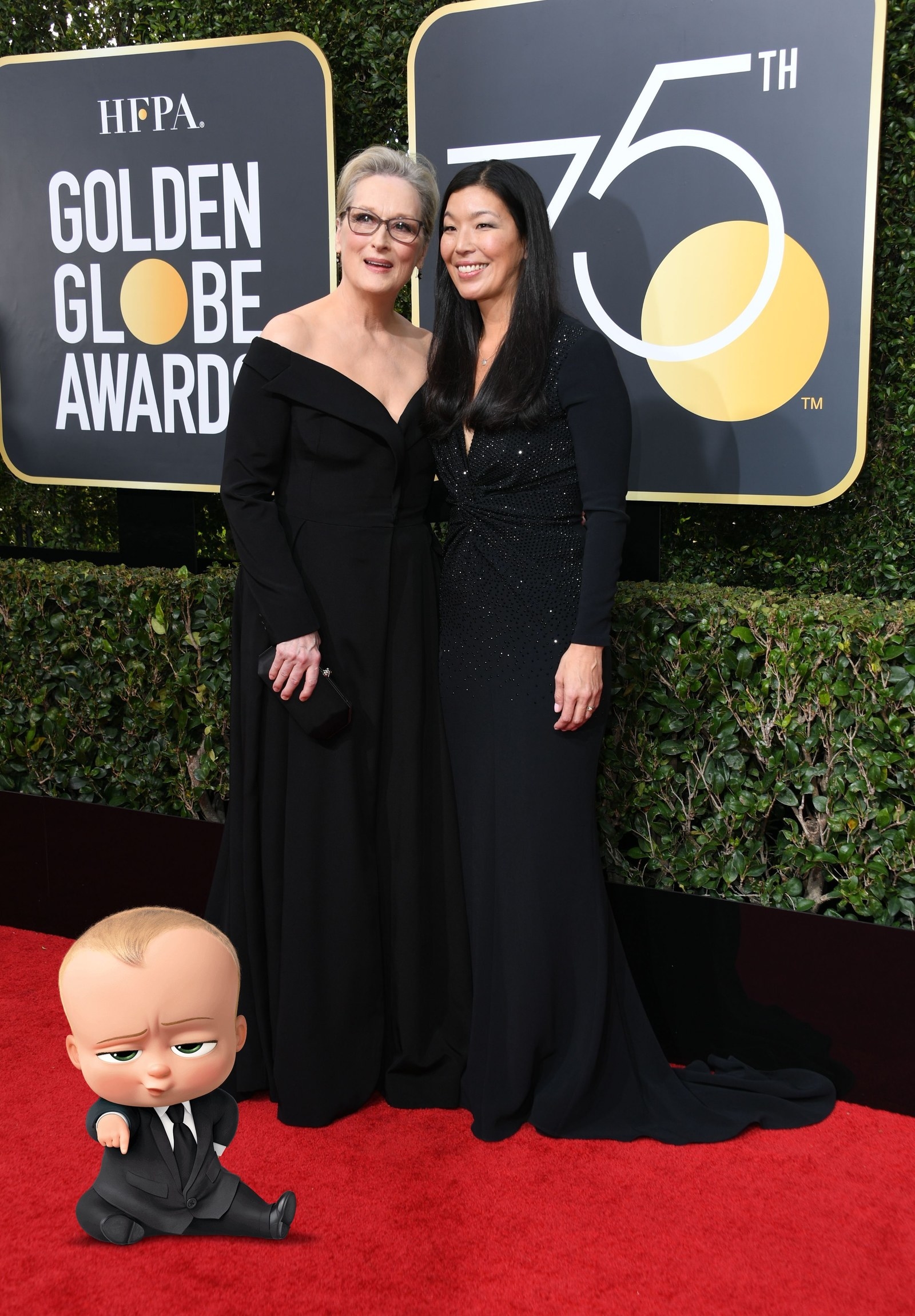 Congrats to the Boss Baby — I for one am rooting for him to win tonight!!