Last night Good Morning America announced that Monday morning Beyoncé was going to make an announcement, and we were going to LOVE IT.
I mean, the announcement would have to be a tour right? Or a new album? Or a new song?
Or maybe she's pregnant? Or that she is going to donate a lot of money somewhere? Or that she's a huge Willie Nelson fan? OR SOMETHING HUGE AND SURPRISING.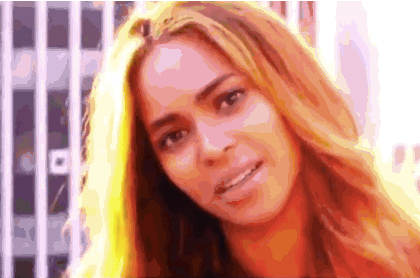 The clues were there all along.
But people were not pleased with this "big" announcement.
Because, it was *maybe* a bit of a letdown?
There were higher hopes.
And now questions are being raised.
Basically, people are mad.
Real mad.
Not everyone, though.
Either way, I guess the truth is that times have changed.