Congrats To Ben Affleck For Carrying Alllllll This Stuff Into His House
That's talent.
It looks like one Mr. Ben Affleck got lots of packages and still had almost an entire Dunkin' iced coffee to drink.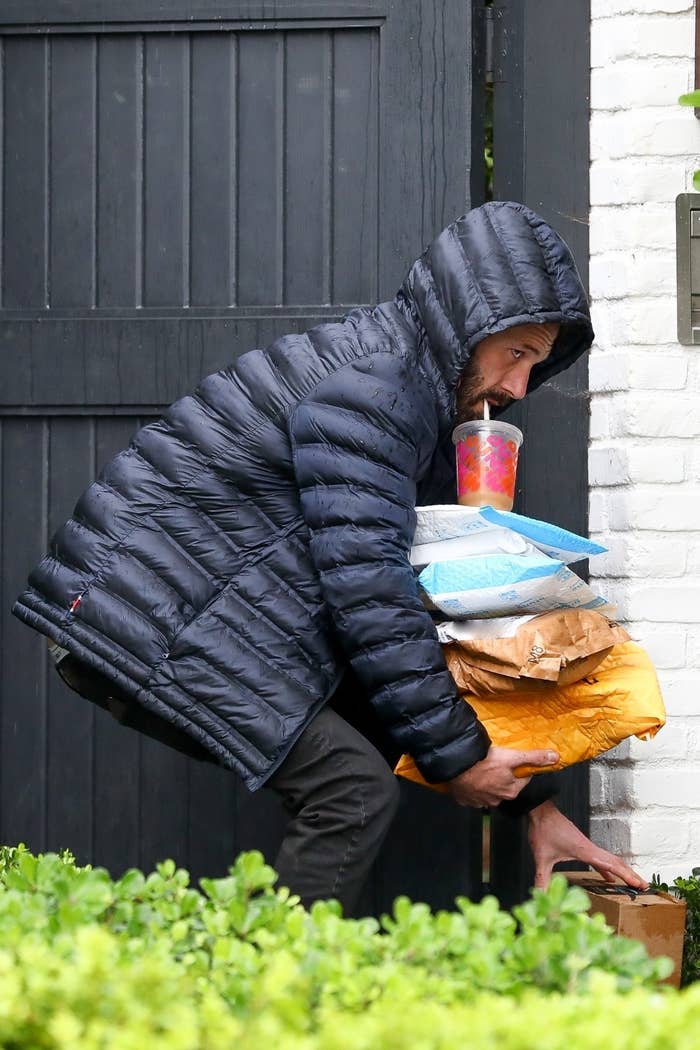 But that didn't stop him.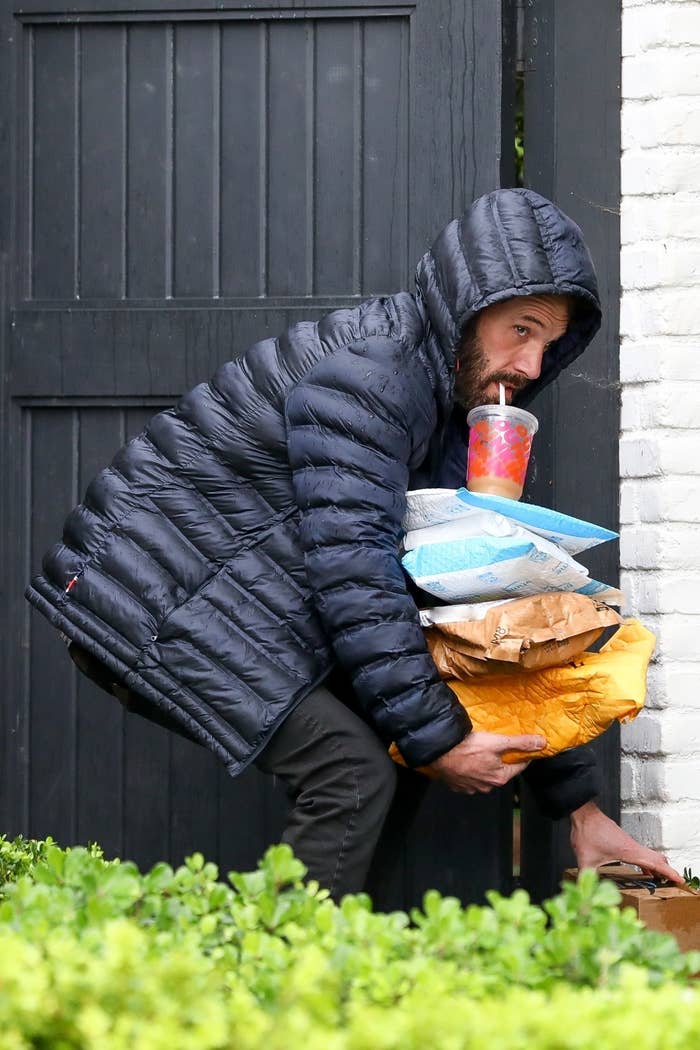 He carried all those packages AND kept sippin' on his Dunkin'.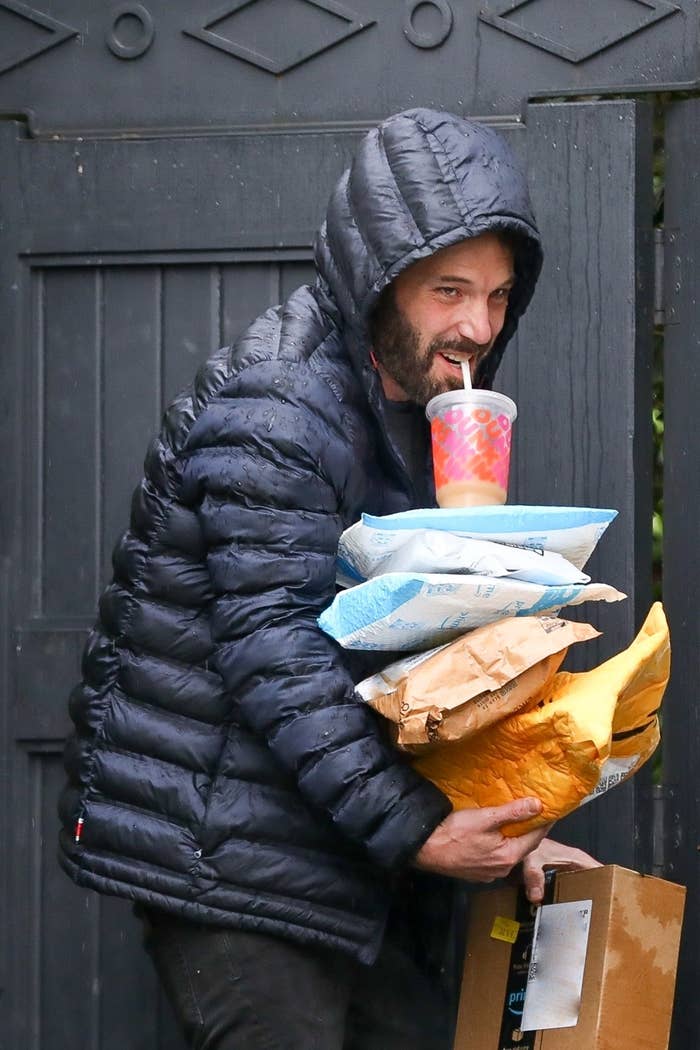 Absolutely nothing will prevent him from finishing his DUNKIN'!!!!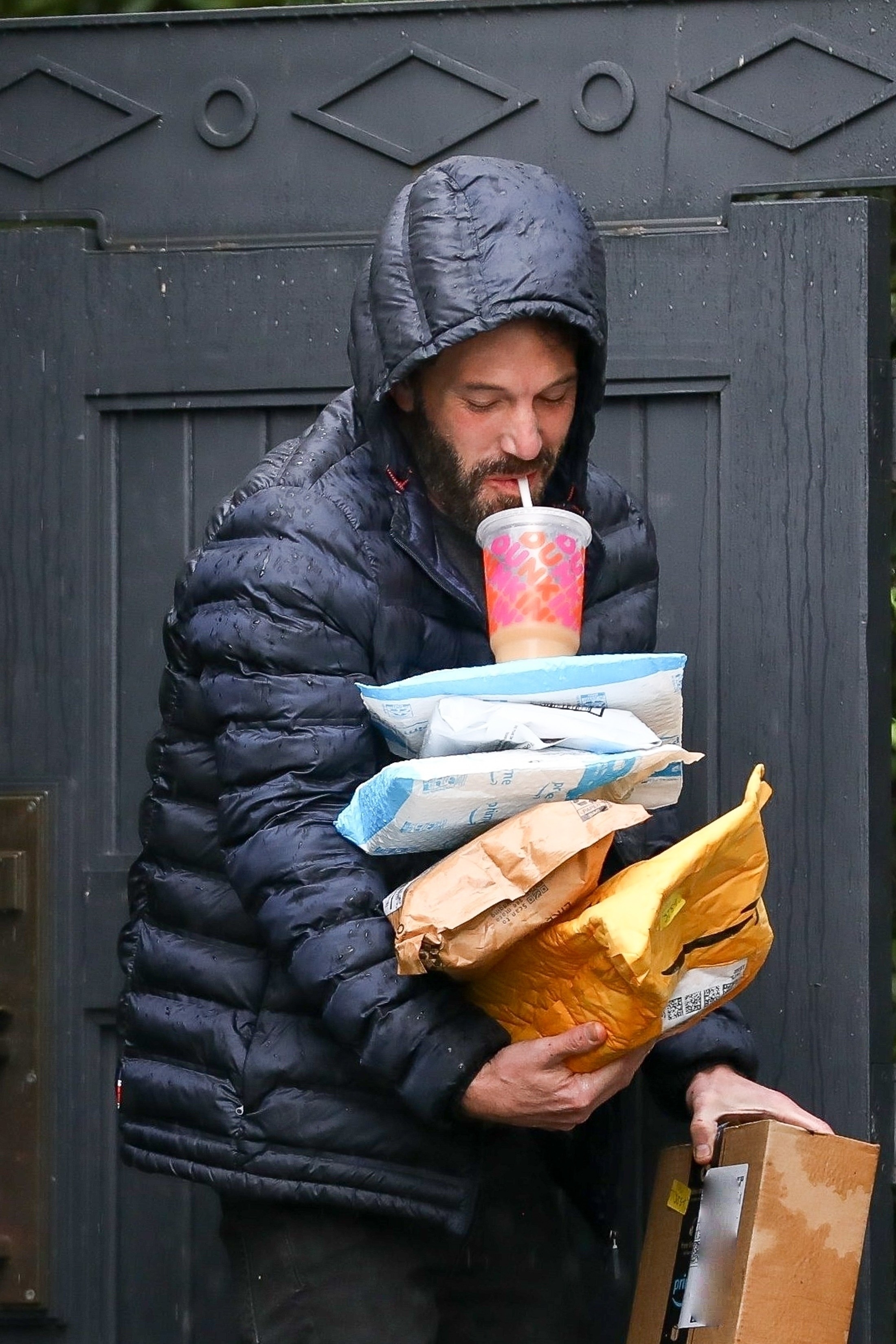 'Cause this guy LOVES HIS DUNKIN'!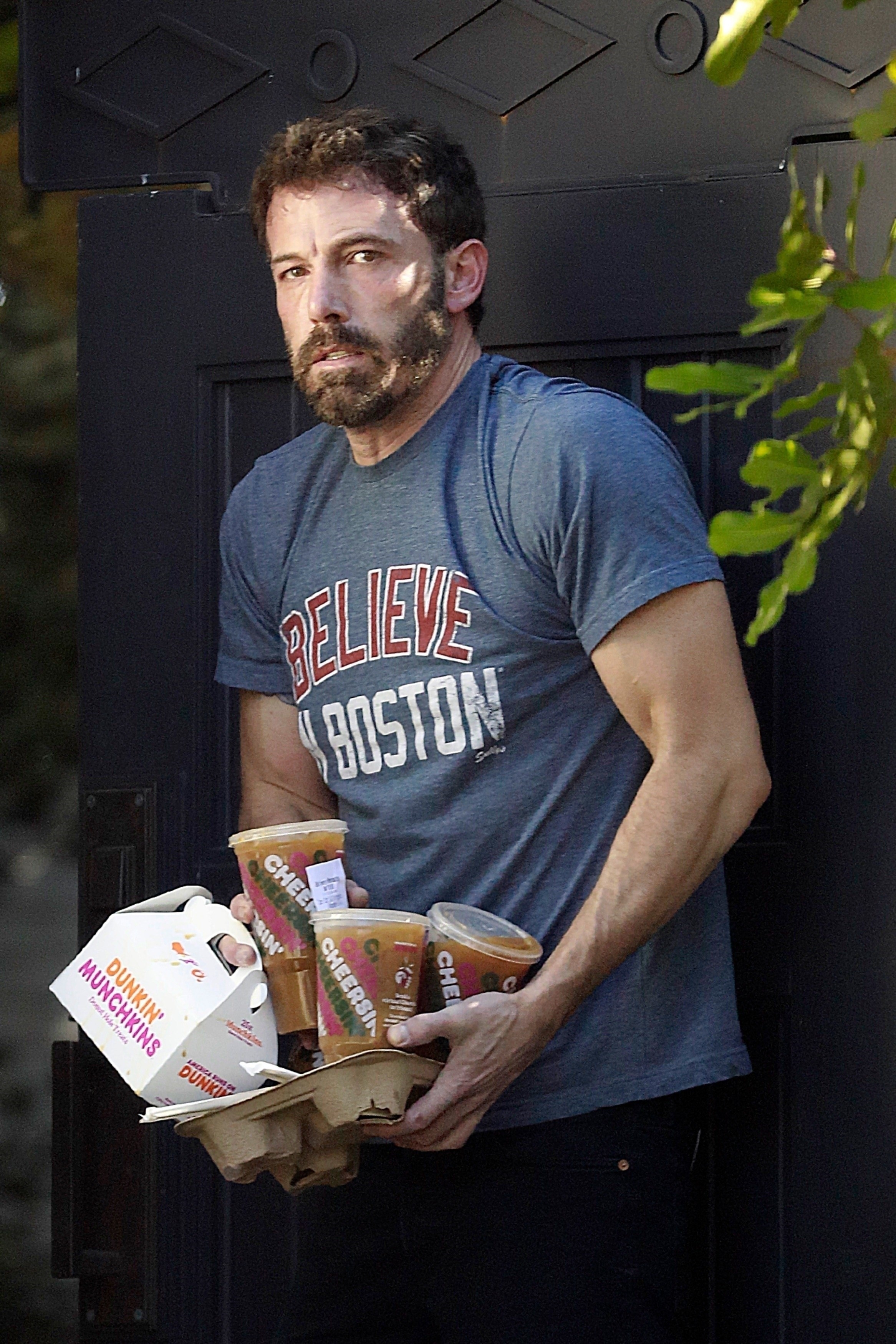 LOVES IT.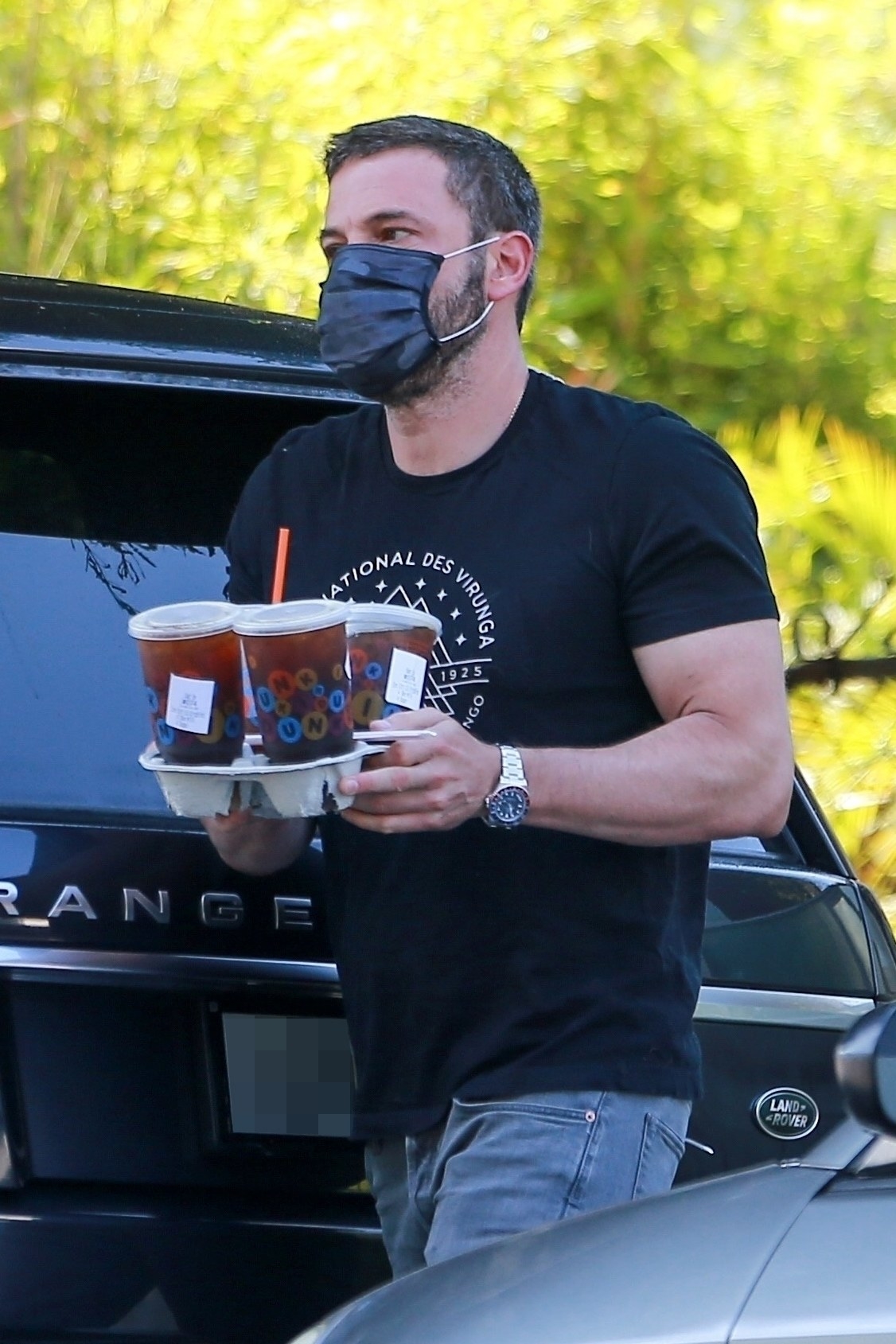 So congrats to him for never not Dunkin', and also apparently for being a Prime member. Das cool.