Behold A Preppy Zac Efron In All His Gelled-Hair Glory
It's not the Zac we are used to, but it's still the Zac we love.
Zac is filming a new movie which requires him to be of the ~preppy~ variety.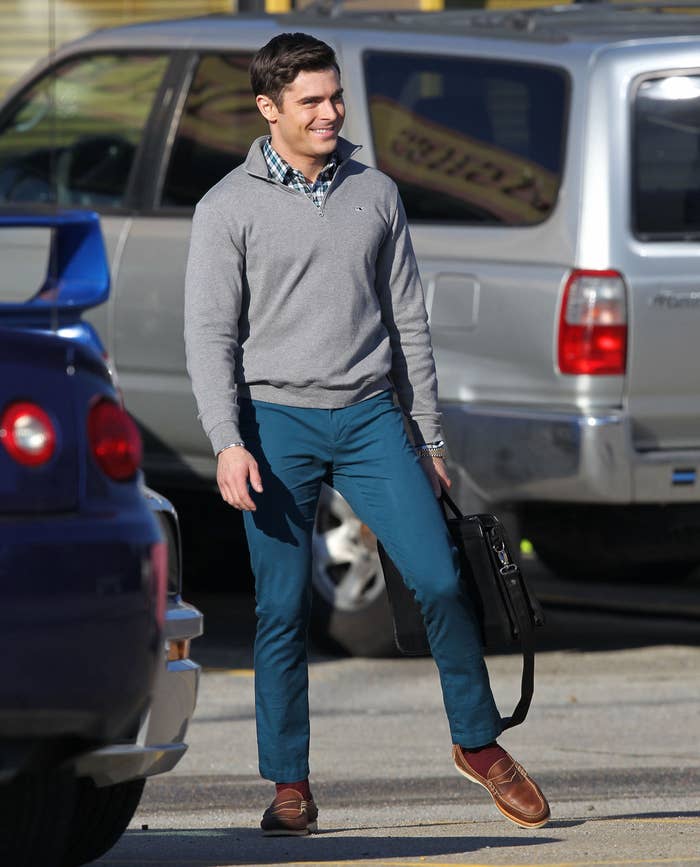 Side parts, loafers, colored pants that accentuate his thighs and all.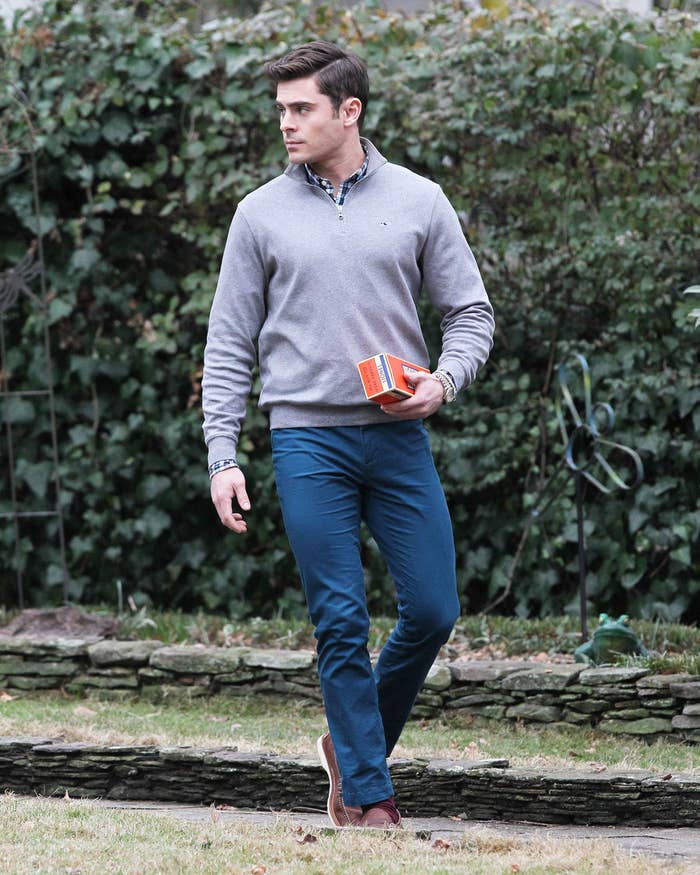 Am I right or am I right?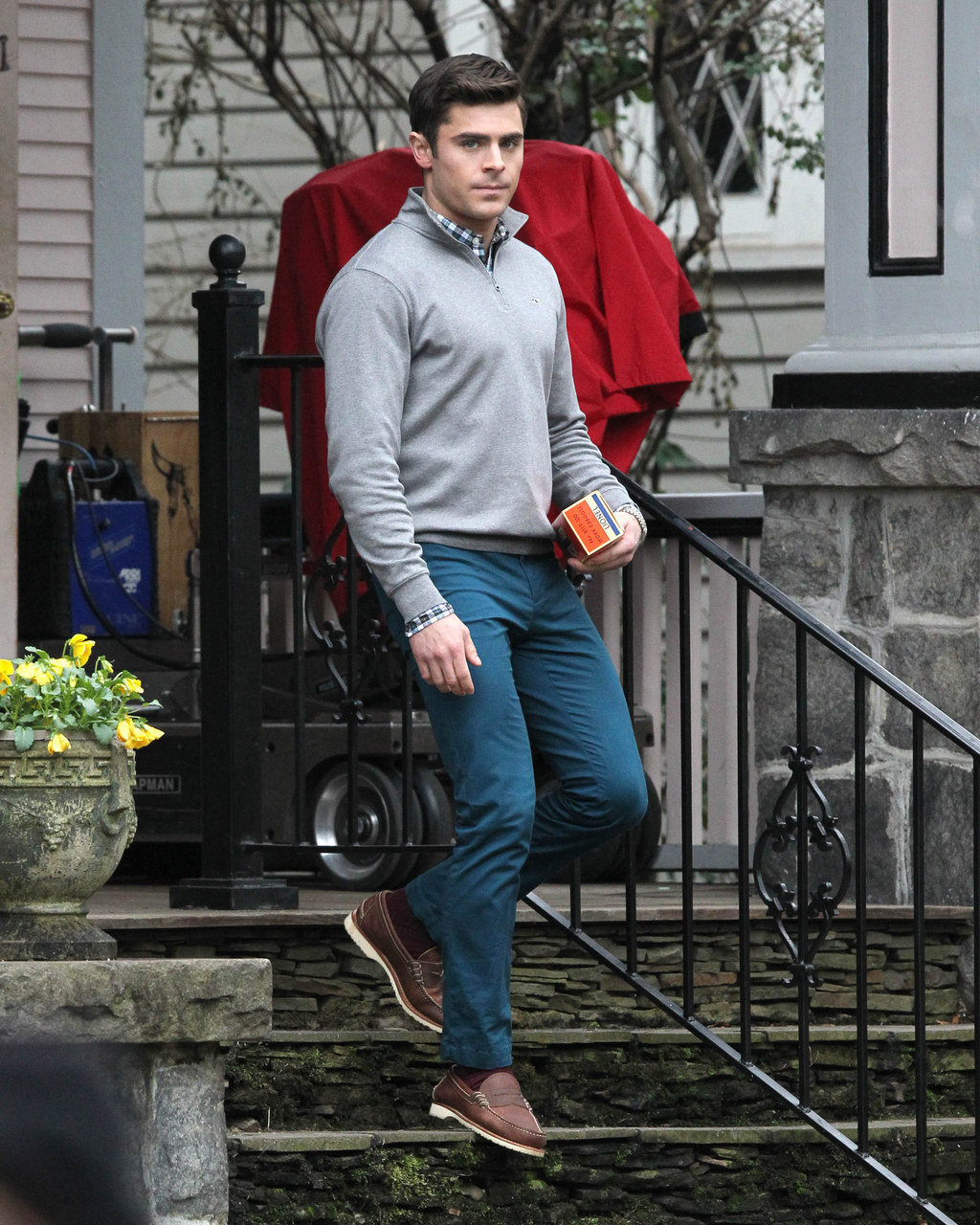 He even upped his prep game by putting on this fleece vest.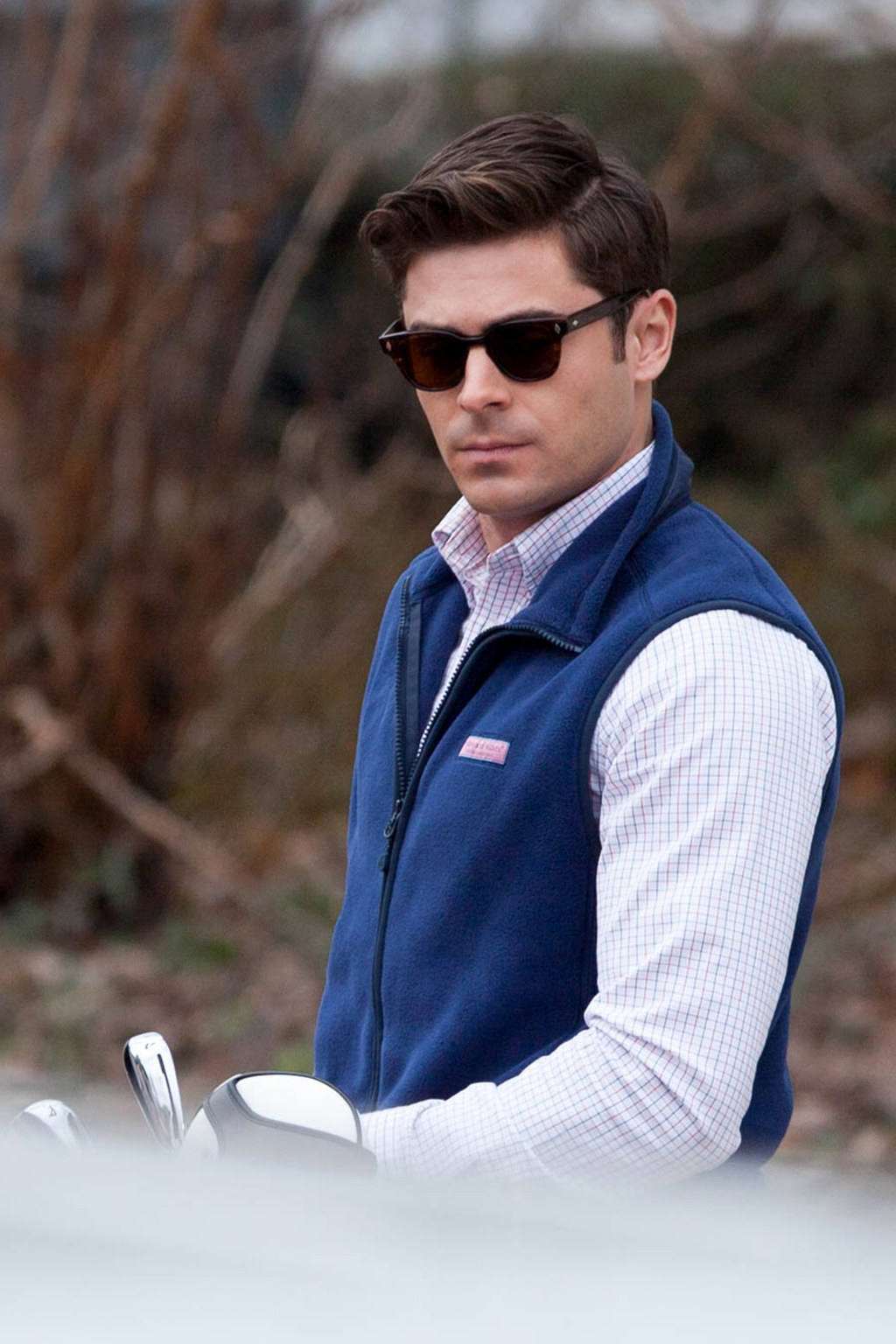 And with this fleece vest he became a hot piece of southern charm realty.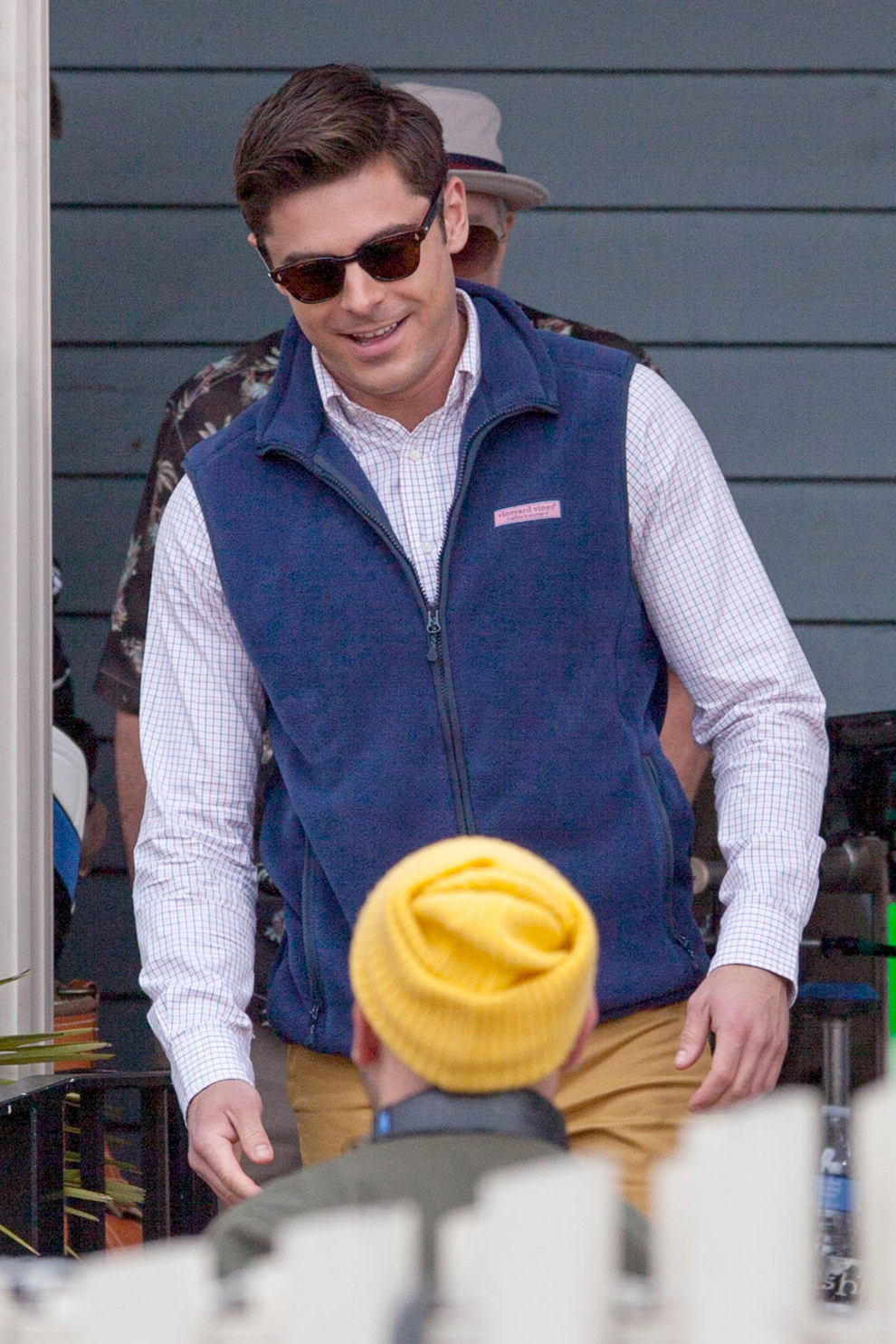 So Zac, if this is the new you, forever and always, I WON'T BE MAD!