Hi. Emily in Paris Season 2 is on Netflix. I watched it, and I'm assuming you watched it, so now I'd like to know what you thought about her outfits. Don't be shy — take the poll!
1.
This striped collared shirt matched with this Matrix skirt: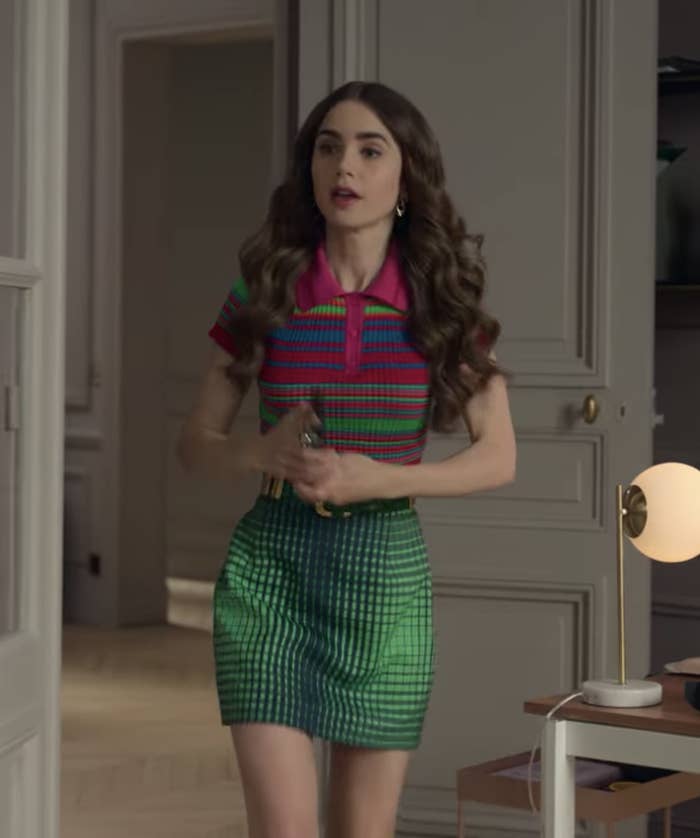 2.
This plaid newsboy cap with this bedazzled tiny sweater and these striped capri harem pants:
3.
This bucket hat and this dress:
4.
This red floofy dress:
5.
This yellow beret + yellow leather half gloves + plaid tiny top + yellow bag + floral dress:
6.
This pink look: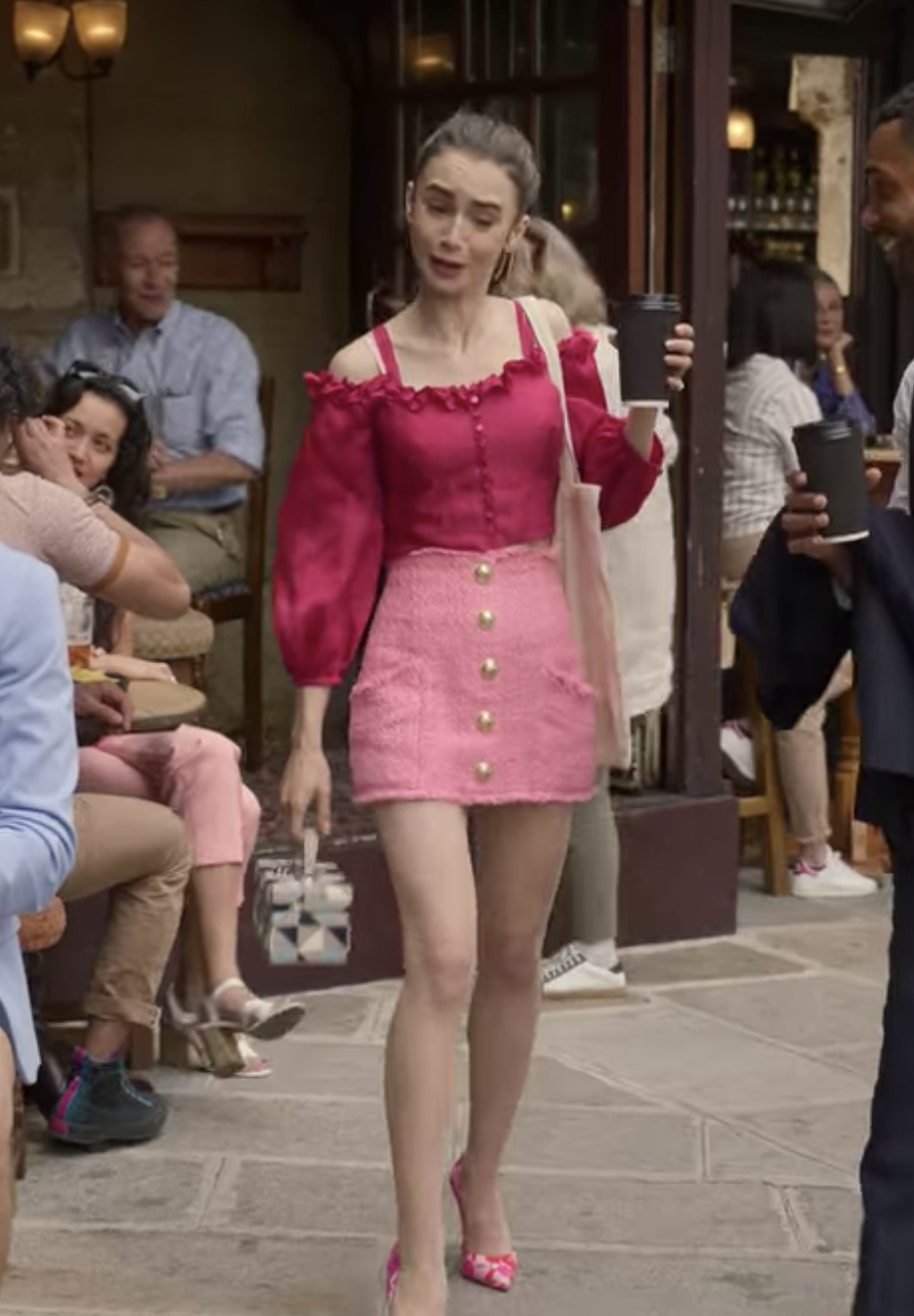 7.
This neon green blazer thing with purple leather half gloves:
8.
This heart dress with a large red coat and headband: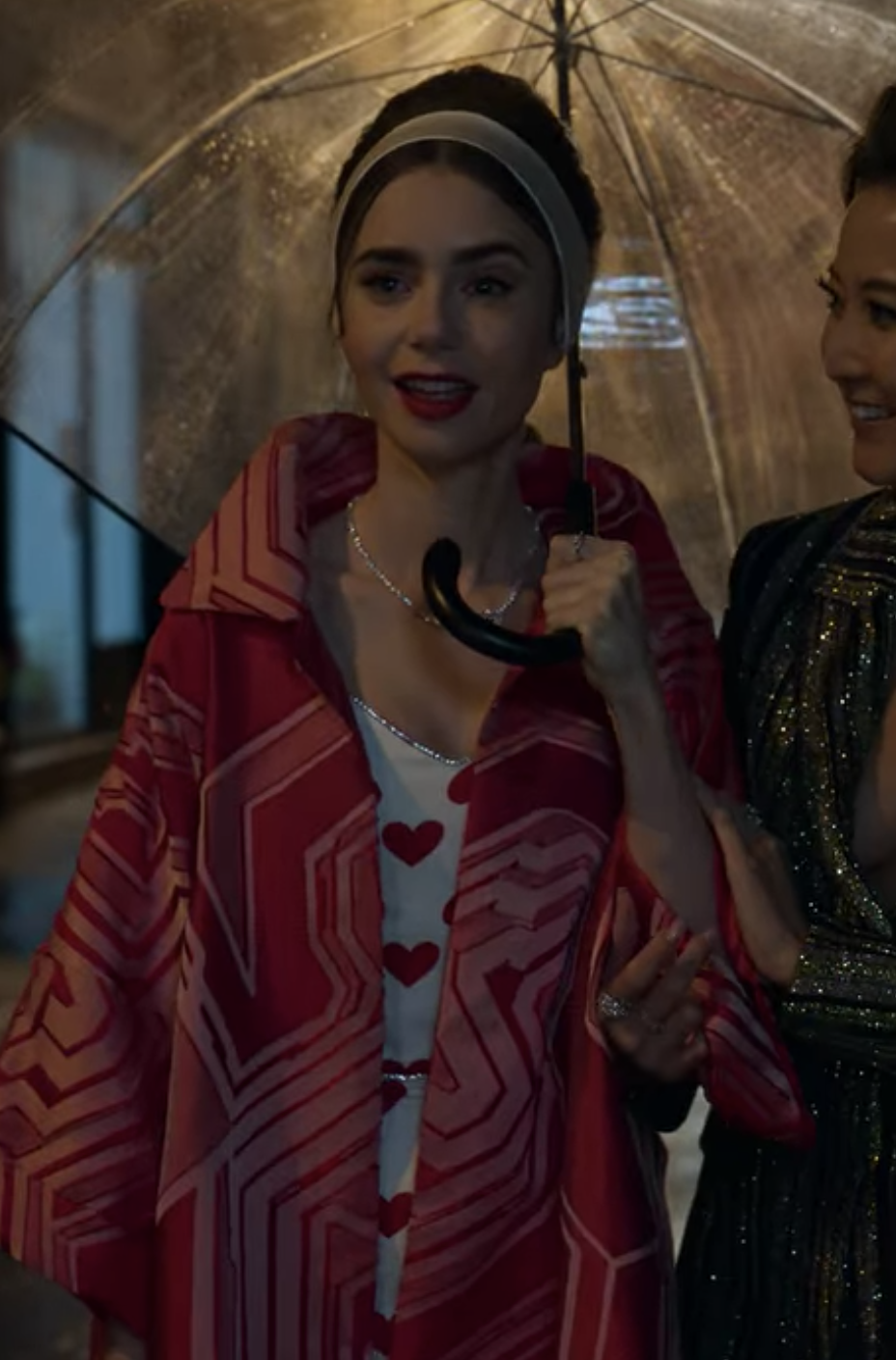 9.
This plaid skirt with a red bomber jacket: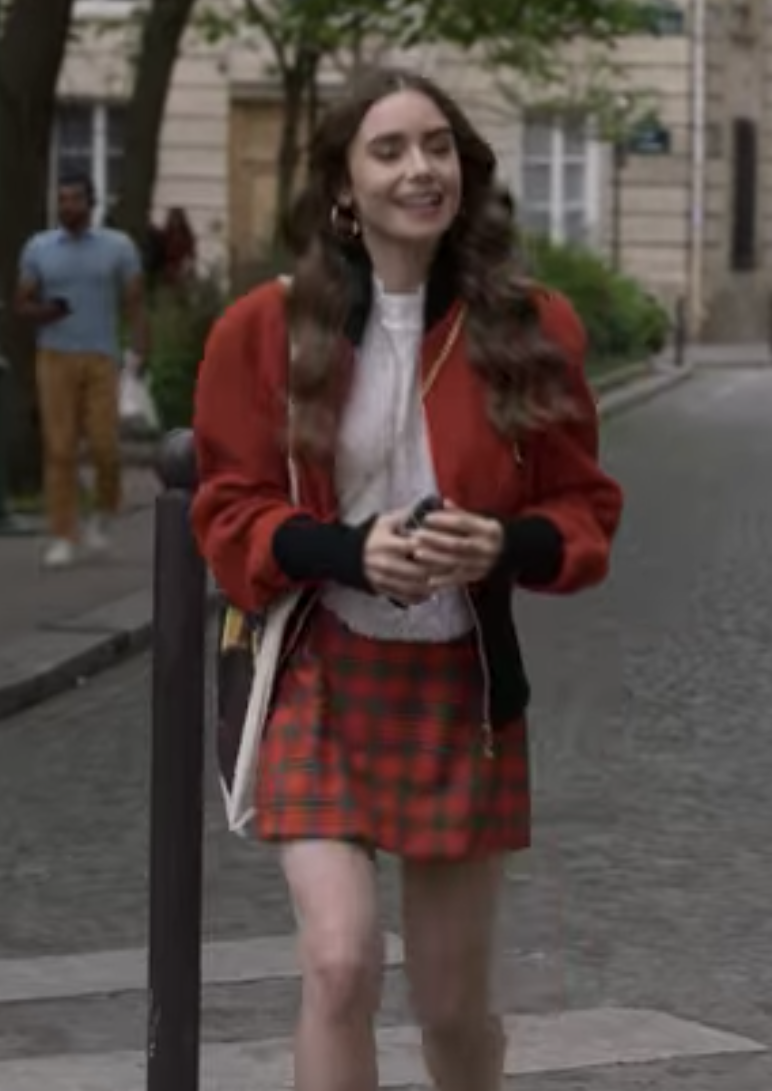 10.
This checkered bucket hat with this dress, plus the jacket that she wears inside:
11.
This green and white blazer with the patterned set underneath: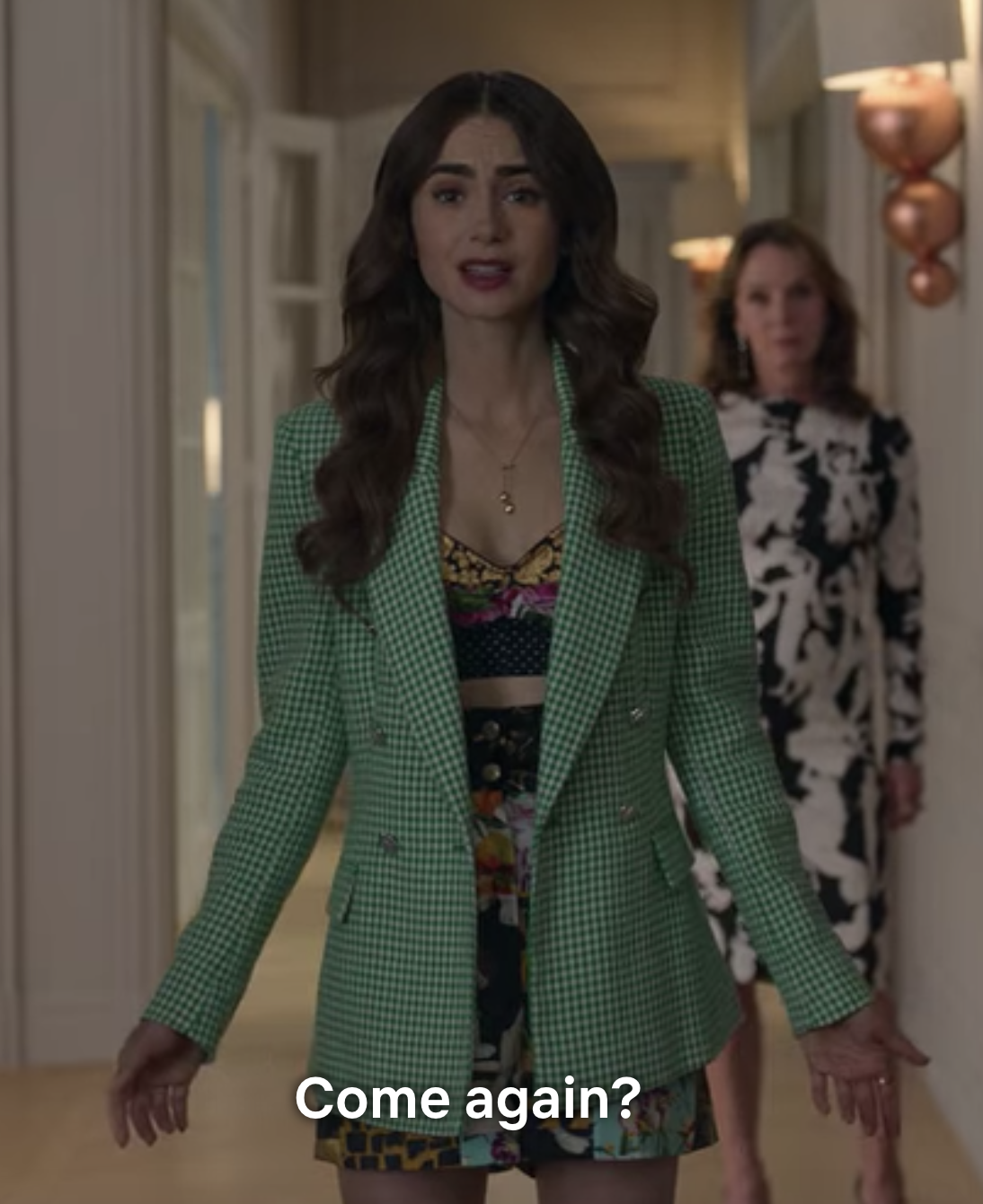 12.
This horse-print jacket with the red dress:
13.
This green coat with a red striped dress: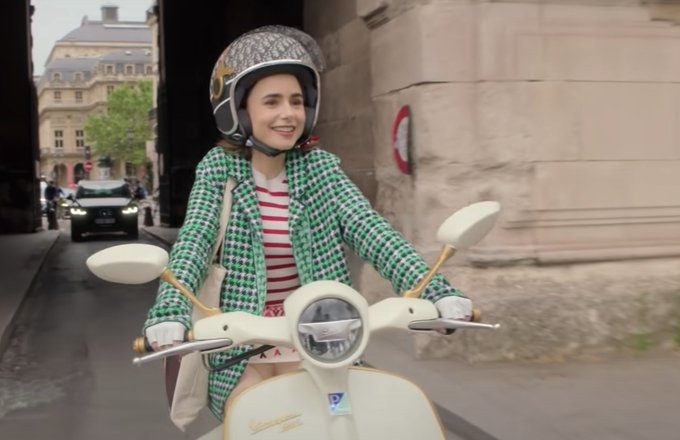 14.
This rainbow jacket with white jeans:
15.
This little black dress with the giant pink bow: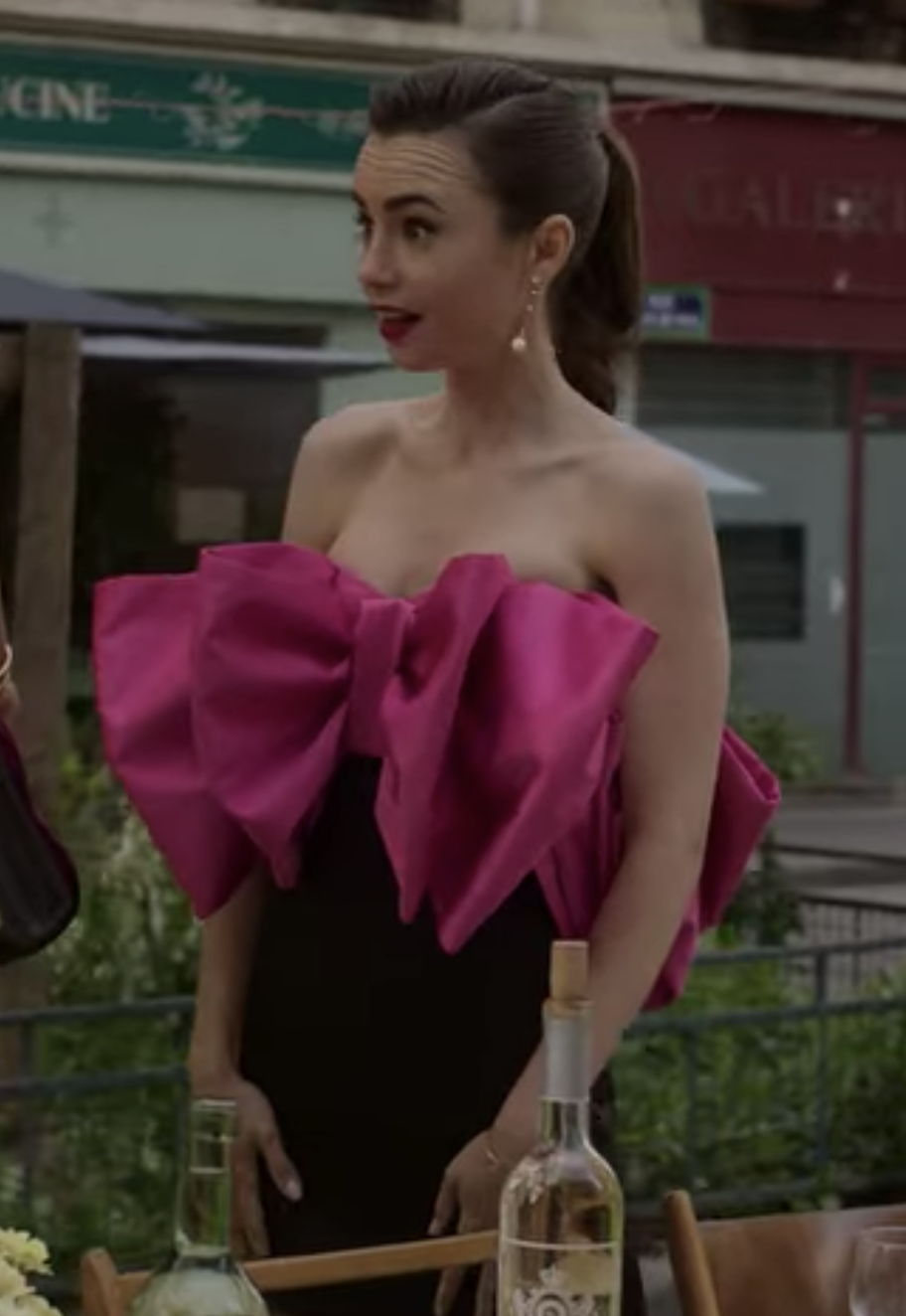 In conclusion: