Ansel Elgort is an actor (The Fault In Our Stars)/ dancer (google it)/ model/ DJ (really), and now: Snapchat performer extraordinaire.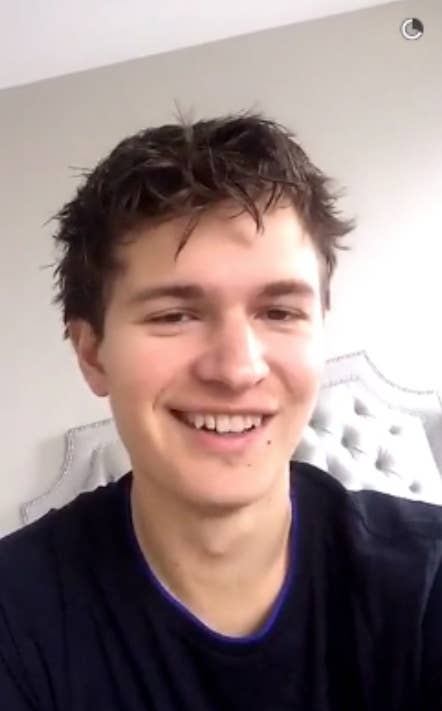 If you are a *true* Ansel Elgort fan, you'd know that he grew up doing theater, but for everyone else who just enjoys following celebrities on Snapchat, recently you were treated to the angelic voice of Mr. Elgort for the first time:
And it wasn't just that snippet, he KEPT SINGING. Don't worry I've put together the whole Snapchat song here for some ~easy listening~:
Now that you're aware that Ansel loves to sing, and is good at it, you'll be happy to know that he's taking song requests and plans to sing for us more often:
THANKS ANSEL, SEE YA ON SNAPCHAT EVERY MORNING FROM NOW UNTIL FOREVER!