This is how you can transform a fresh box of diapers into a beautiful sprinkle gift!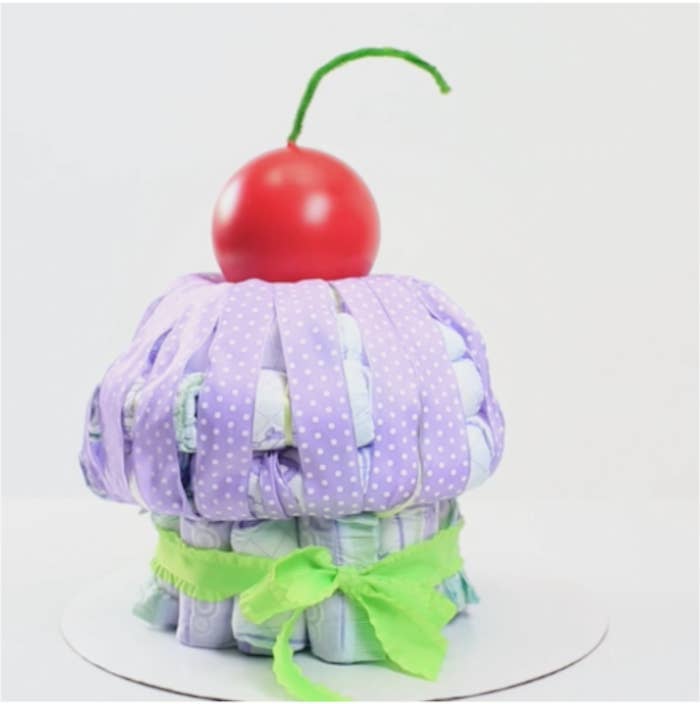 Here's everything you need:
* A box of diapers
* Rubber bands
* Three differently sized wooden hoops
* Ribbon (both nylon and fabric)
* Pipe cleaners
* A rattle
1.
First, roll your diapers up in bundles, and secure them with rubber bands.
2.
Then create the base of the cupcake by arranging them in a big circle.
3.
Next up, start wrapping the diapers around your wooden hoops. You can use some nylon ribbon to hold them in place.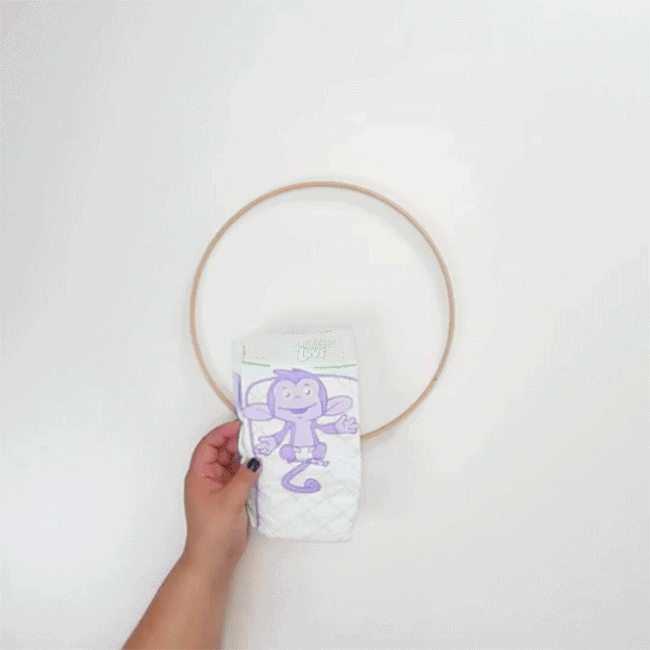 4.
It's stacking time! With the biggest hoop on the bottom, add one on top of the other...
5.
...and tie them together.
6.
Now start decorating! Use your ribbon, and go around the top layer of your cupcake.
7.
No cupcake is complete without a cherry. Add a pipe cleaner to a rattle, and place it on top.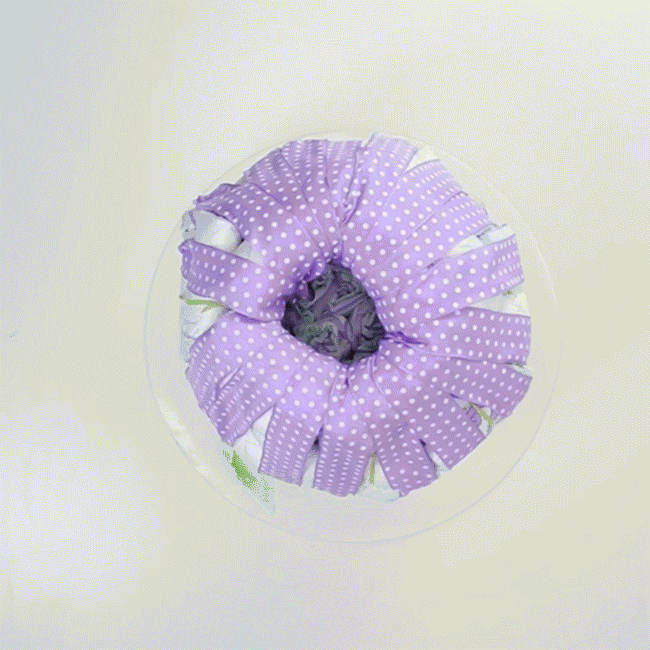 8.
Voilà! Your diaper cupcake is complete.
For more fun parenting ideas, check out all of BuzzFeed's DIY projects sponsored by Luvs.