How old is Kylo Ren's lightsaber?

If you got this one right, you've probably played the Lego version.

Via Lucasfilm/Disney

What has Unkar Plutt done for Rey?

She's just too good! Unkar Plutt valued her abilities so much that he wanted to make sure he received anything she found.

Via Lucasfilm/Disney

Why is Rey so good at using a lightsaber?

Melee weapons include staffs, swords, batons, whips, and of course lightsabers. Just her specialty.

Via Lucasfilm/Disney

How many specialized stormtroopers are there?

(Remember, this is just the First Order!)

There's flametroopers, megablaster heavy assault troopers, riot control stormtroopers, and snowtroopers!

These units "were trained and equipped to function in various fields." (Wookieepedia)

Via Lucasfilm/Disney

Who is Niima Outpost named after, and what happened to them?

Guess what? Niima was a female Hutt!

Via Lucasfilm/Disney

Who was General Hux's mother?

General Hux was born an illegitimate child. His father, Brendol Hux, had an affair with a kitchen maid...yikes.

Via Lucasfilm/Disney

Whose helmet is Rey wearing?

Reminder: As she's sitting outside her "home" (old AT-AT), she's eating and puts on an X-Wing pilot helmet.

Dosmit was a captain for the "Alliance to Restore the Republic." Rey's doll is based off her as well. Dosmit was a role model for Rey when she was very young. (Wookieepedia)

Via Lucasfilm/Disney

What are the names of Rebel squadrons?

There's just two! Poe Dameron is the captain of both Blue and Red, giving him the title of Black Leader.

Via Disney/Lucasfilm
Can You Guess These Little Known Facts About The Force Awakens?
Luck must really be against you. At least you learned some new facts!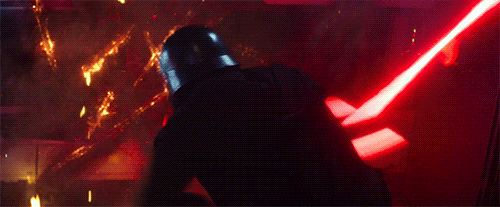 You either guessed right a few times, or you know some of these facts! Either way, great job!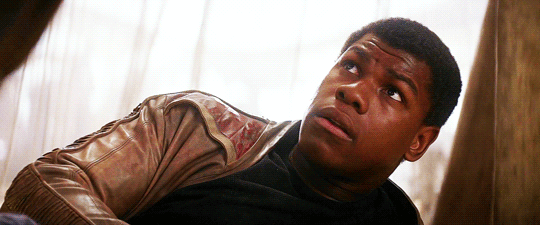 Do you work at Lucasfilm?!
You know more than your average fan. Now you know a few more facts too!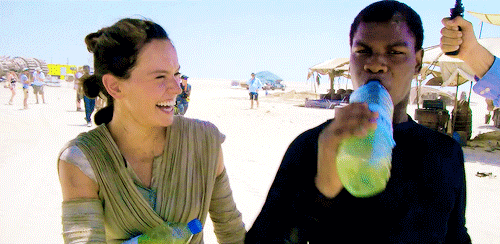 You sure you didn't look these up?!
You know all there is to know about Ep. 7. Lucasfilm should totally hire you. You're the best!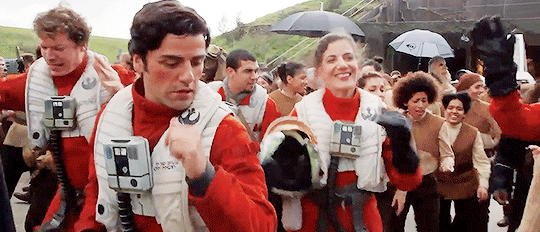 This post was created by a member of BuzzFeed Community, where anyone can post awesome lists and creations.
Learn more
or
post your buzz!