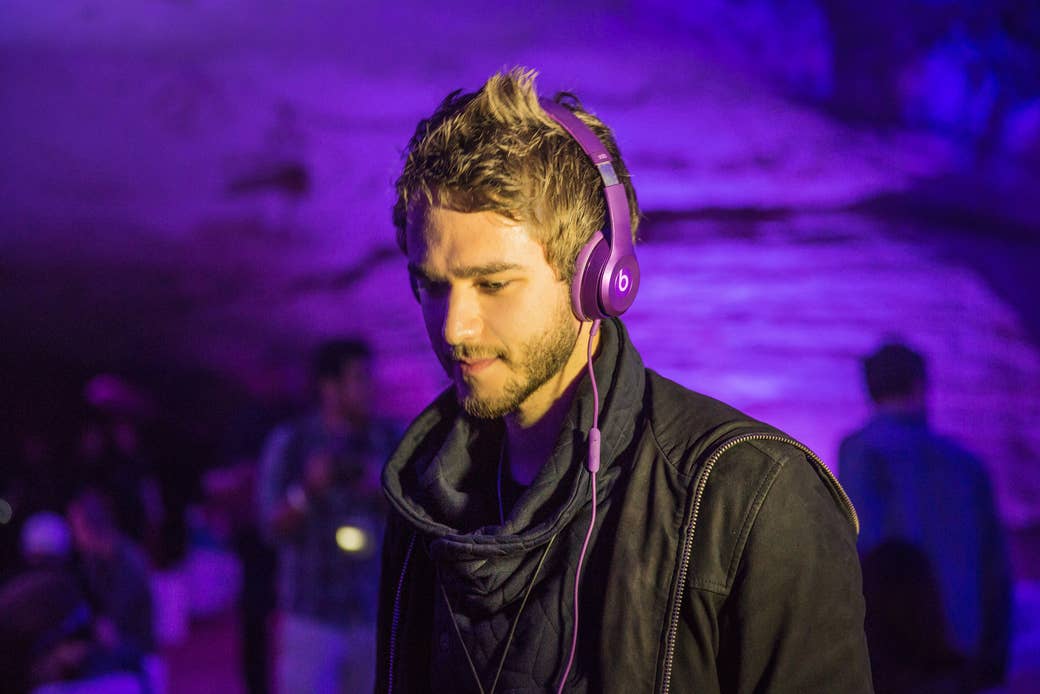 The premise was simple. Six "Z" insignias were hidden along Austin's Sixth Street. Kids stampeded through the heart of SXSW on a quest to take pictures in front of each of them, and then hustled to a designated magenta platform in a parking lot. You show the gathered staff the photos, and sign a release that states you're down for whatever. The first 50 who made it qualified for a mysterious, all-night event headlined, in some way, by Zedd.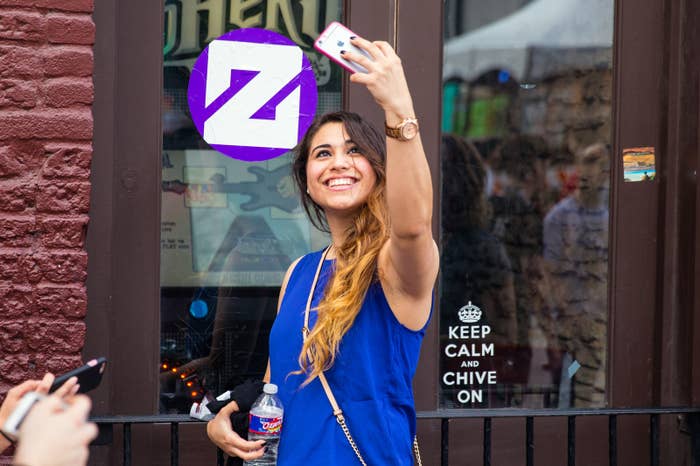 Andrea Munoz, 21, met the friends she was with at a Zedd concert. All five of them galloped to top-10 finishes in the race, and were doing their best to quell the anxious jitters as the other kids filed in.
"I have no idea what's going to happen," she told me. "I'm guessing maybe a music video? I don't know."
The vibe was almost like a field trip. Dozens of kids milling about, laughing, unable to stand still — those who were too late feeling the same sort of dejection you might feel if your parents refused to sign a permission slip. The only difference was, instead of school busses, we were riding in limousines.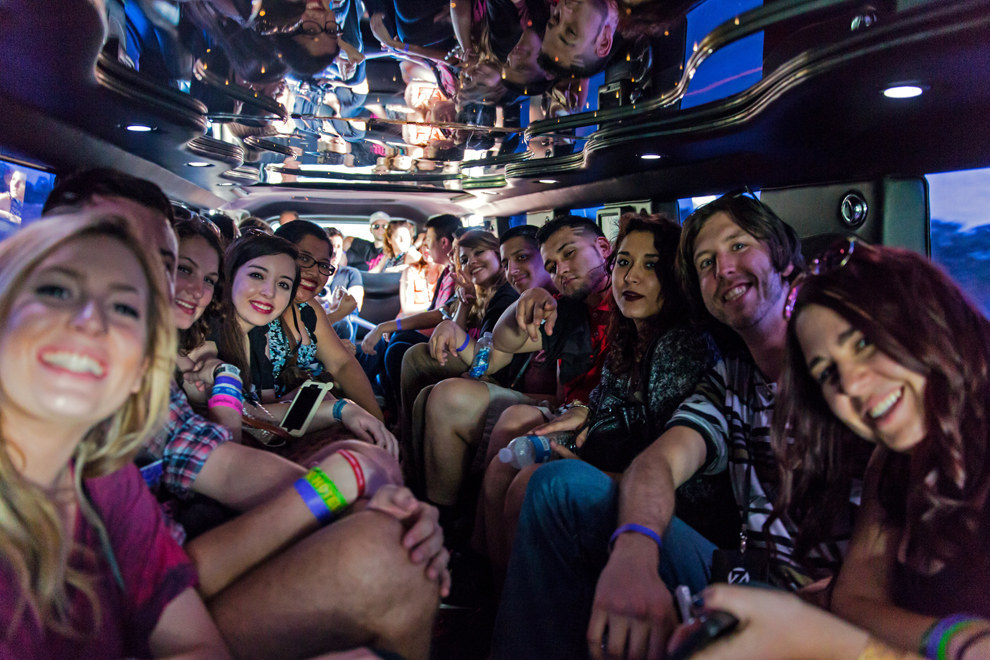 If you haven't guessed by now, the blowout, which took place last Thursday, was the first step in an elaborate promotional campaign for Zedd's upcoming sophomore album, True Colors. In 10 different cities, 50 lucky fans will get shipped out to a truly unique location, eat gourmet food, drink free, colored cocktails, and hear a brand new song from the record. All of this is — until now — top secret, which means the kids in the Austin excursion thought we were headed to a venue, or a festival, not an hour-and-a-half drive to one of the largest caverns in the state of Texas.
Thousands of years ago, an underground river cut through limestone sediment in Texas hill country, leaving behind a massive cave. In 1971, Longhorn Cavern State Park was declared a National Natural Landmark. In 2015 it served as an absolutely stunning place to throw a party and listen to some new music.
It's hard to overstate just how beautiful the inside of Longhorn Cavern is. 42 Entertainment set up these dreamy purple lights that bounced around the crisp, sculpted walls. The ceilings were high, and impossibly knotted and resolute. You could occasionally see tiny bats hibernating in the holes that dotted the walls. One room was covered in these soft, sinewy crystals, which 19th century miners mistook for diamonds.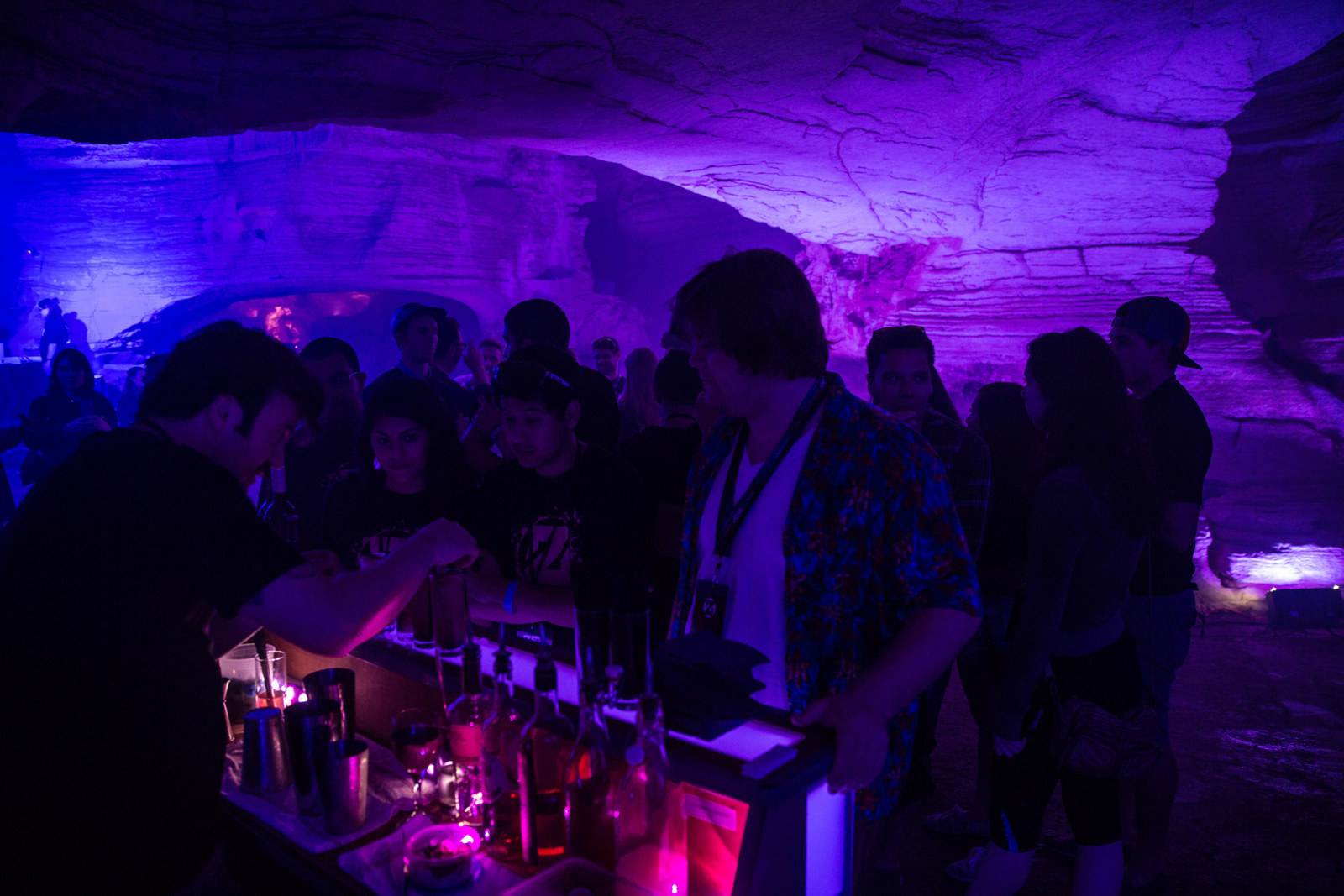 Oh, and I should mention that the "lobby" of the cave was set up with a bartender, furniture, and dozens of waiters bearing appetizers (scallops! lamb! beet salad!), and a playlist curated by a certain producer who was secretly lingering in a private loft above the cave. You could feel the dreams coming true.
"Every song on this album is associated with a color," Zedd told me before he made his grand entrance. "And we decided the song we're debuting tonight is purple. The amount of detail that went into that — from the purple skittles on the limos, the purple drinks, the purple food, the lights — it's pretty magical."
Zedd doesn't necessarily need to release albums in 2015. He's an electronic musician in an era of SoundCloud and Spotify, and could easily subsist off singles. But that isn't quite cohesive enough, he says.
"I think it goes back to my history playing rock music and jazz music," said Zedd. "When I first started making electronic music I was surprised at how everyone was releasing singles with maybe and EP here or there. That's not enough time to tell a story. If I put out one of the True Colors songs out of context, they might not understand. It's really important to me to share my passion in the form of an album. That's what I love doing."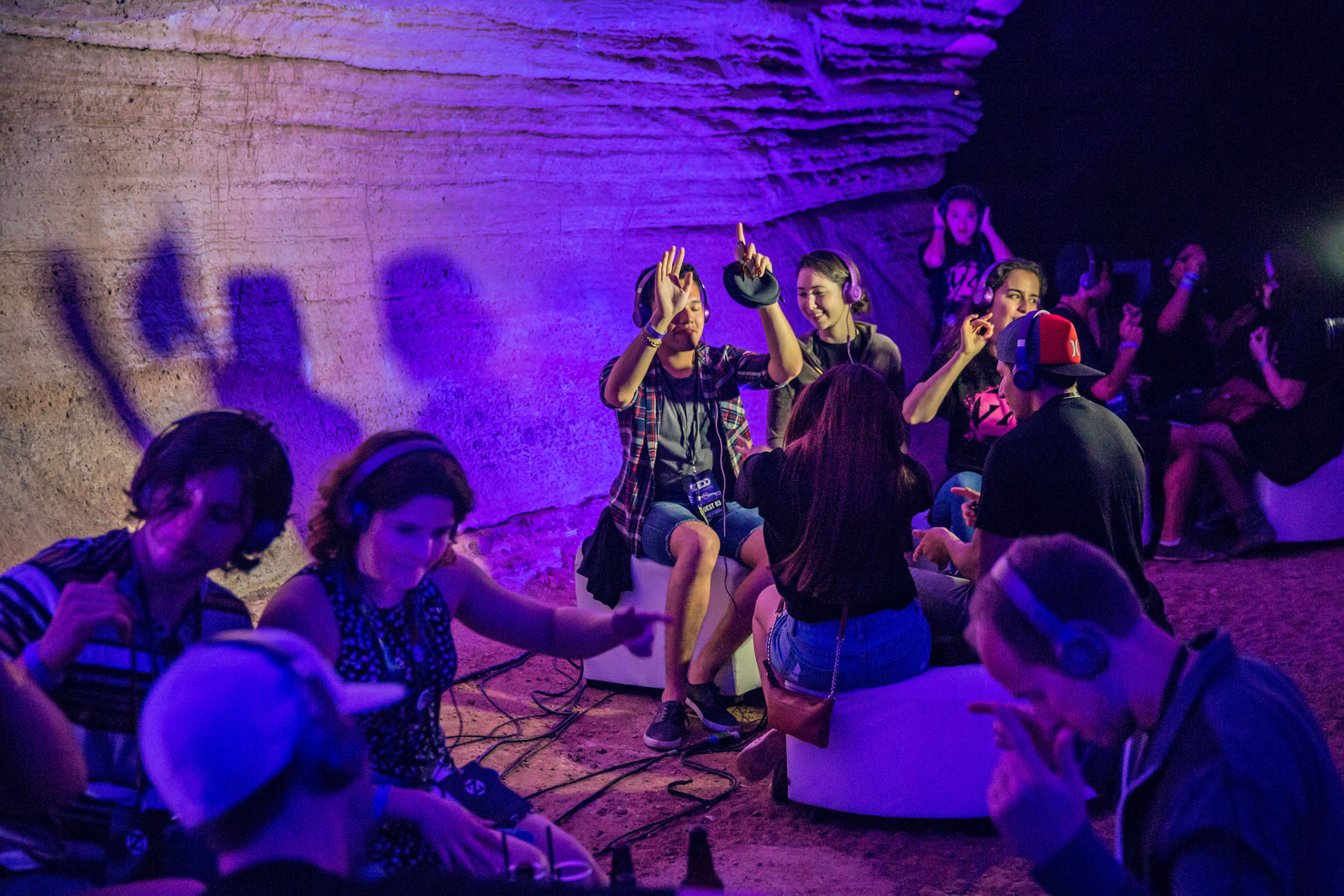 Later he'd step down into the cave and receive a hero's welcome. He mentioned he was more nervous for this than any of the shows he's played. The kids are all handed a free pair of Beats headphones (purple, of course) and jack into the amplifiers scattered around the tables.
That's when perhaps the most touching moment of the whole night happened. Before Zedd debuted his new song, before he's even entered the cave, the staff tests the headphones with "Stay The Night," one of the producer's marquee songs. Halfway through I take off my headphones and hear a room full of kids singing along, unaccompanied, completely unaware of the beautiful music they're making together.
Then Zedd enters, the place becomes unglued, and he tells them about the whole purple True Colors concept, and that we're about to be the only people outside of the label to hear this new song he's about to play. It's called "Addicted to a Memory," and features psychedelic labelmates Bahari. It reminds me a bit of early Justice — that glitchy, French-house grime that always blacks out a dancefloor. It's quite good, and actually kinda purple.
For the next couple hours Zedd meets with every single soul that managed to hustle their way into the cave. He signs posters, takes pictures, and stays his affable self. Every fan left with an authentic moment with their favorite producer.
Not a bad night.