These electronic billboards are the work of Rebecca Ross, a lecturer in communication design at Central Saint Martins art school.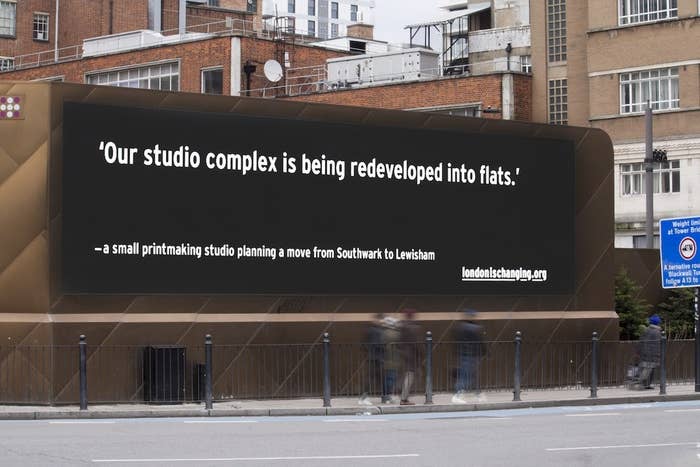 From now until Friday, they can be seen in Holborn and Aldgate.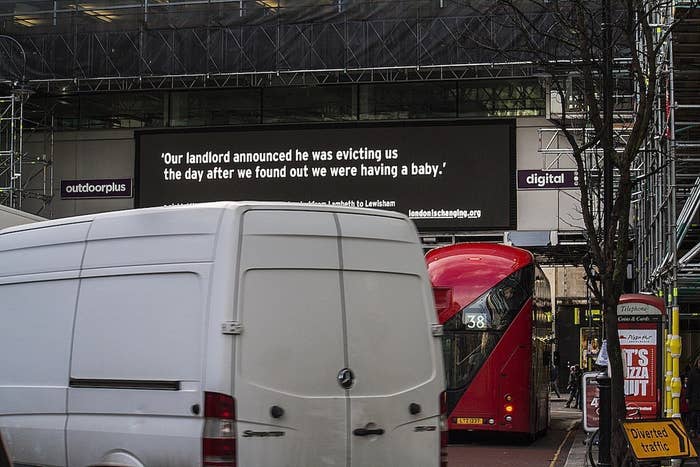 Each billboard features a comment submitted anonymously to the London Is Changing site by a member of the public.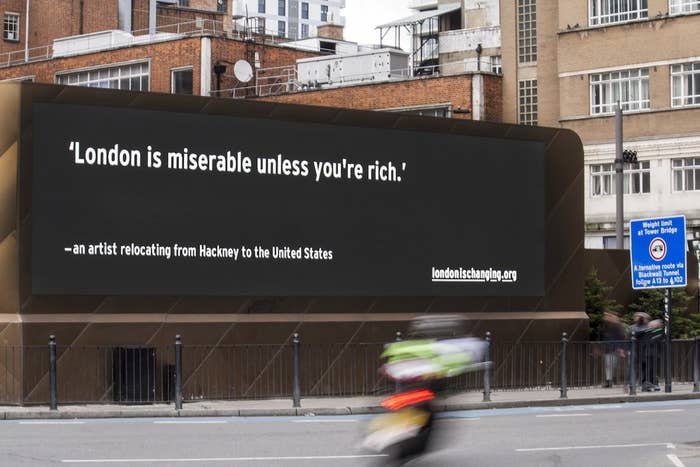 The aim, according to Ross, is to "facilitate discussion about the impact of economic and policy changes on the culture and diversity of London".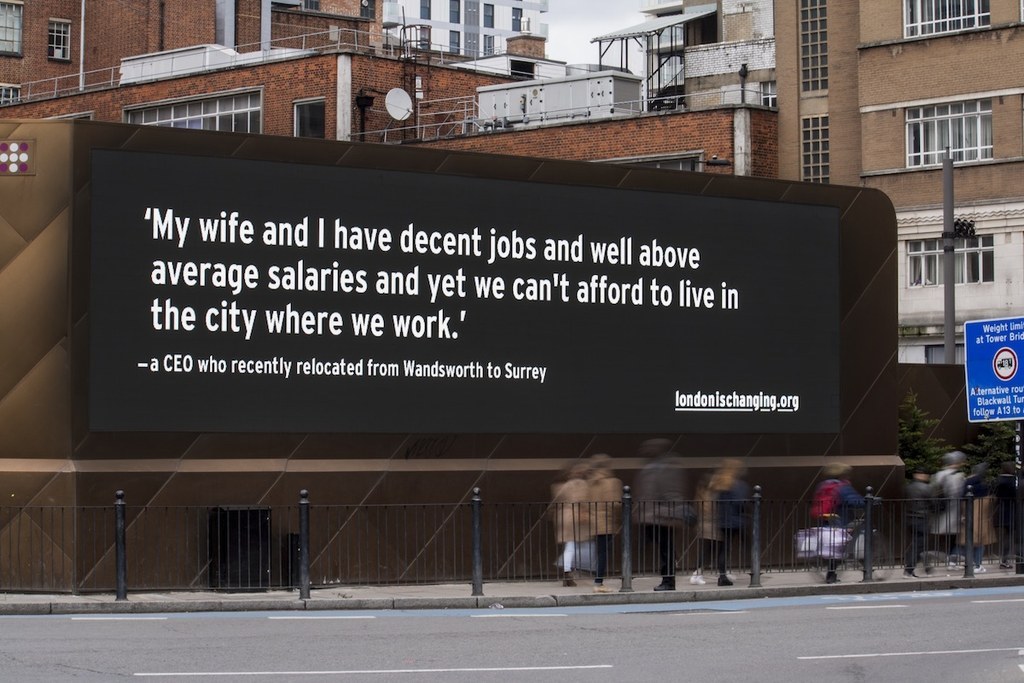 Ross wanted to communicate her message "in an environment, and on a a scale, usually reserved for a sponsored corporate message," she tells CityMetric.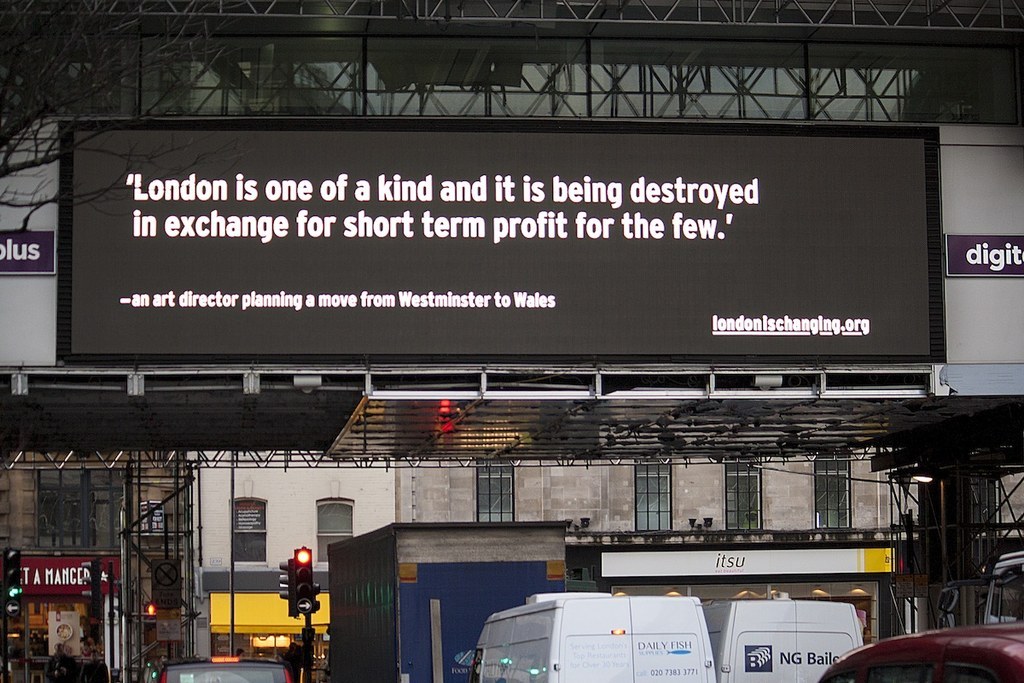 One hundred and fifty-five responses have been submitted so far, mostly from people planning to leave London.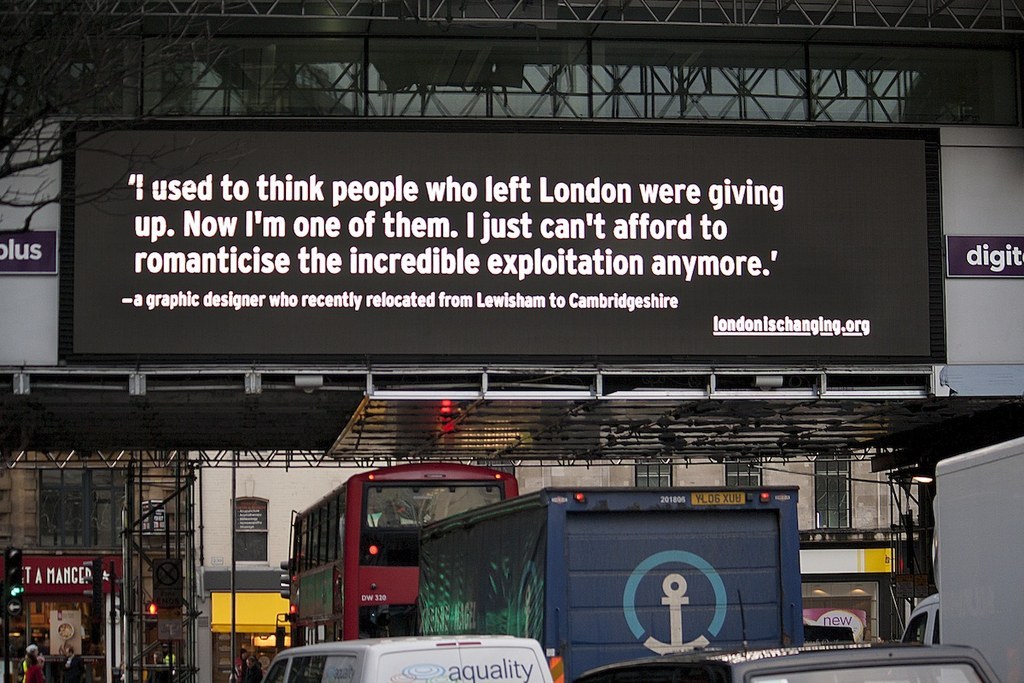 But entry is still open, and Ross wants to encourage a wider range of responses.
According to London Is Changing: "Anyone who recently (within the past 12 months) or is planning (within the next 12 months) a move to, from, or around Greater London is invited to participate. This project will run throughout the 2015 calendar year."
The comments mostly cast London in a negative light, but that wasn't Ross's intention.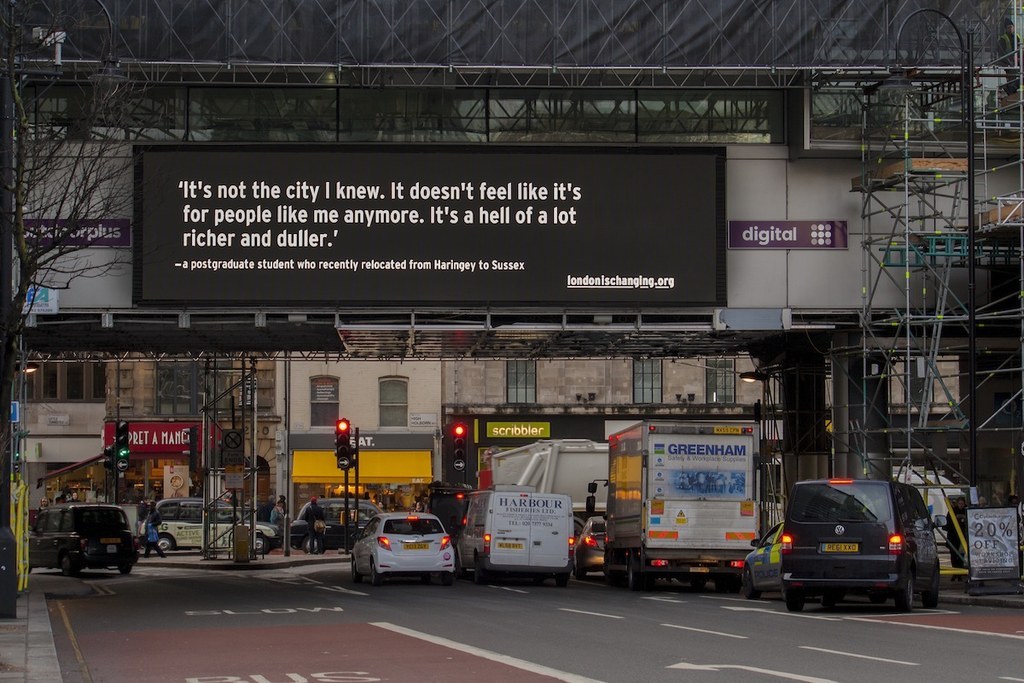 She told BuzzFeed News:
"I don't want to tell people what to think but do want to create space for dialogue. London's population is actually increasing, not decreasing, and there are people moving here to take up jobs and careers where there might not be opportunities in their cities of origins.
"But of course I knew that people who are already here and leaving would be better tuned into this project and that for them it would be an opportunity to air frustration and heartbreak."