23.
The Jolly Taxpayer, Portsmouth.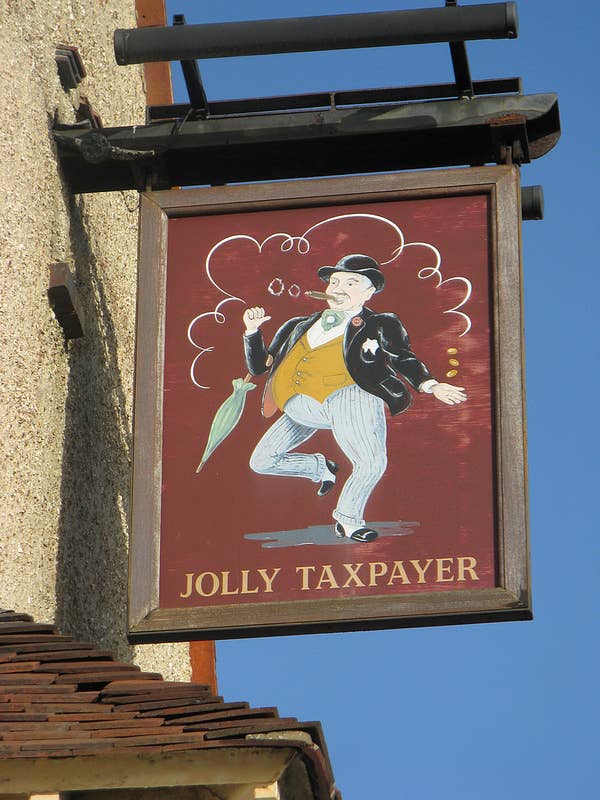 22.
The Nobody Inn, Doddiscombsleigh, Devon.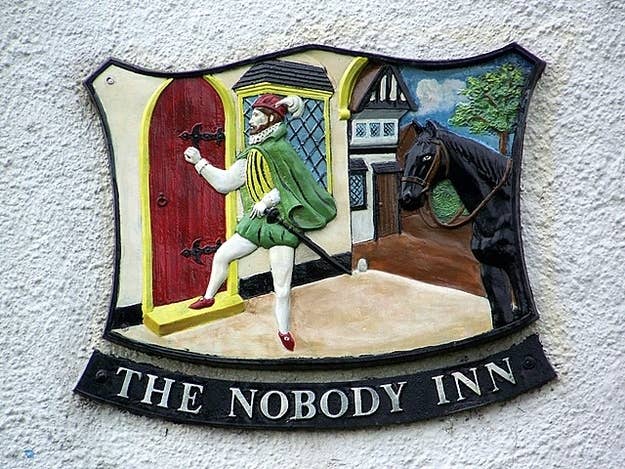 21.
Bunch Of Carrots, Hampton Bishop, Hereford.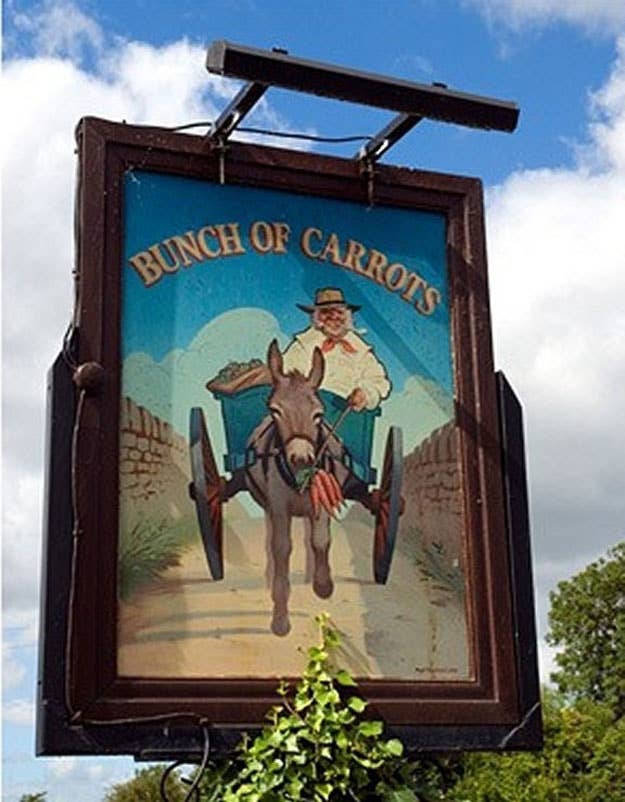 20.
The Quiet Woman, Earl Sterndale, Buxton.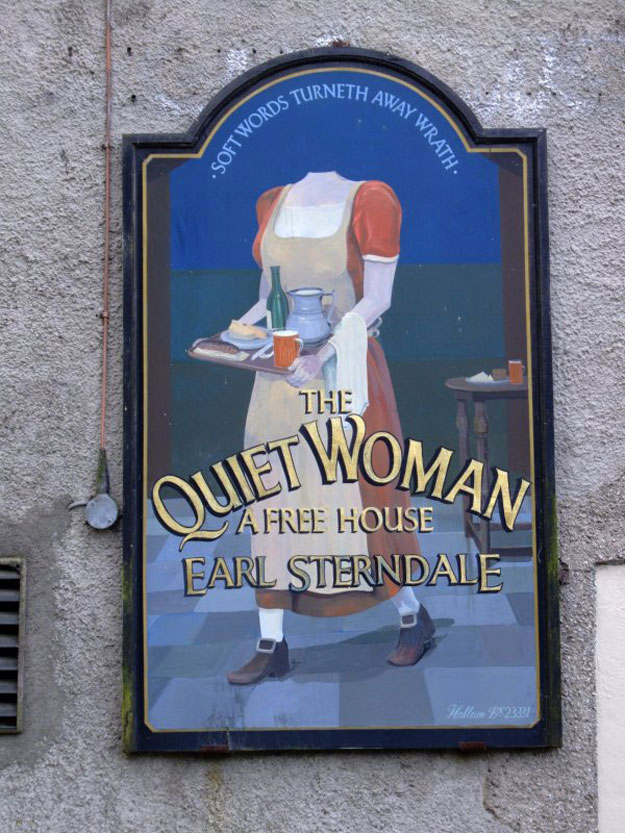 19.
The Cat And Custard Pot, Paddlesworth, Kent.
18.
The Three Legged Mare, High Petergate, York.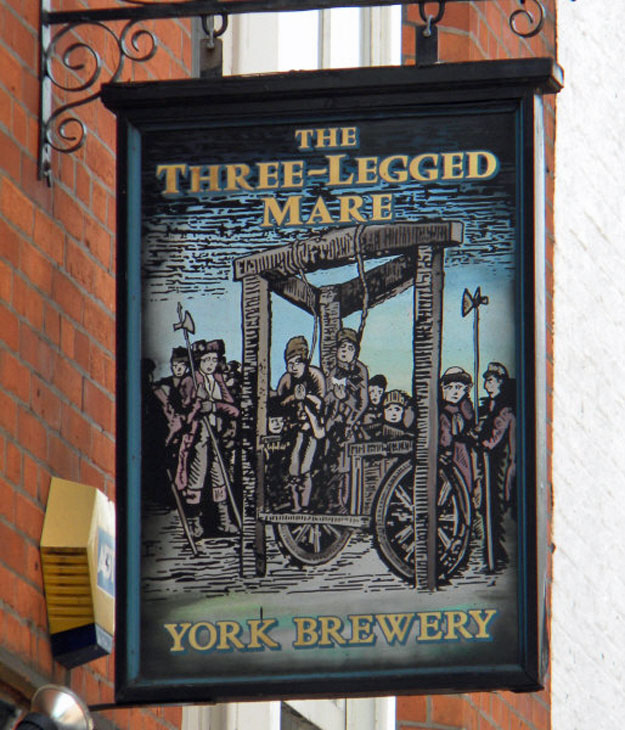 17.
The Old Thirteenth Cheshire Astley Volunteer Rifleman Corps Inn, Stalybridge, Tameside.
16.
The Q Inn, Stalybridge, Tameside.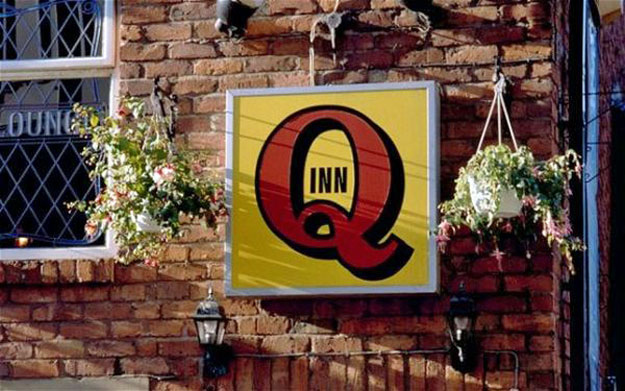 15.
The Hung Drawn And Quartered, London.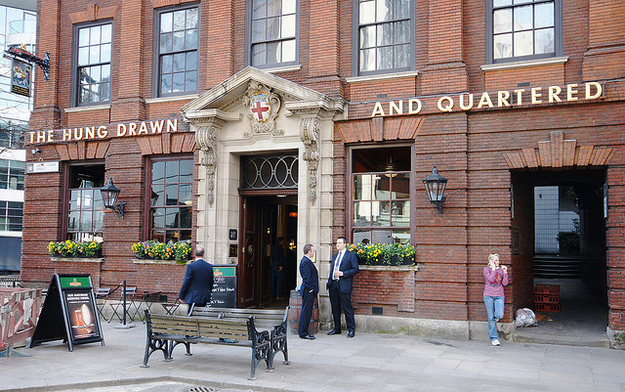 14.
Poosie Nansie's, Mauchline, Ayrshire.
12.
The Case Is Altered, Pinner, Middlesex.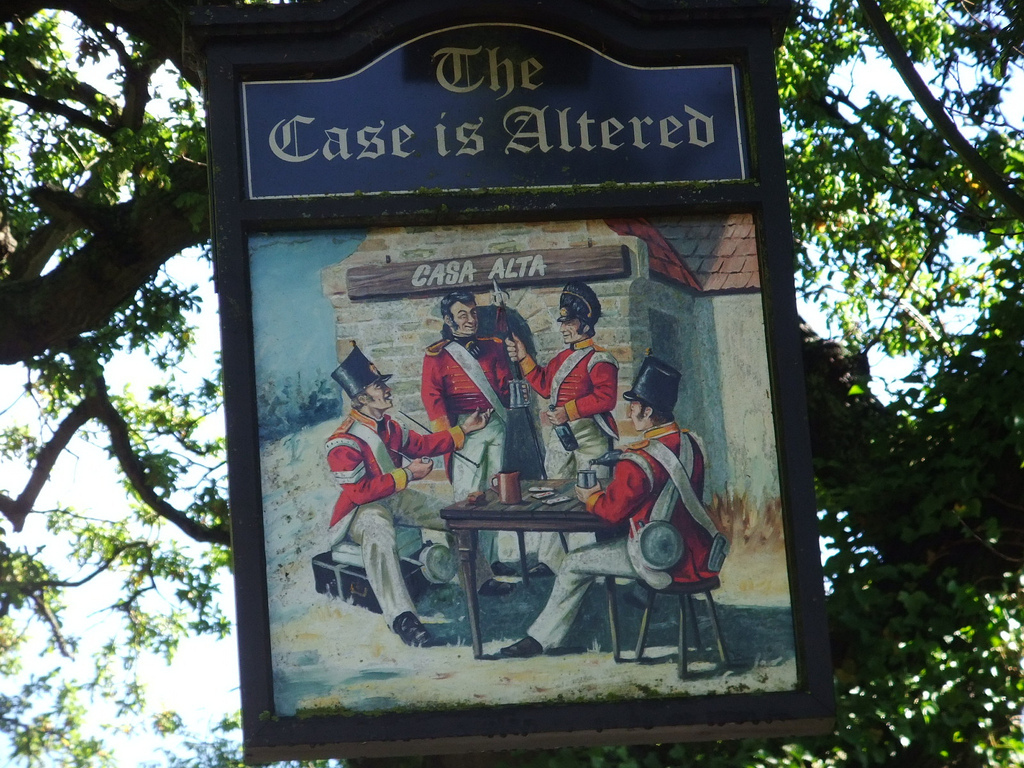 11.
The Skiving Scholar, Plymouth.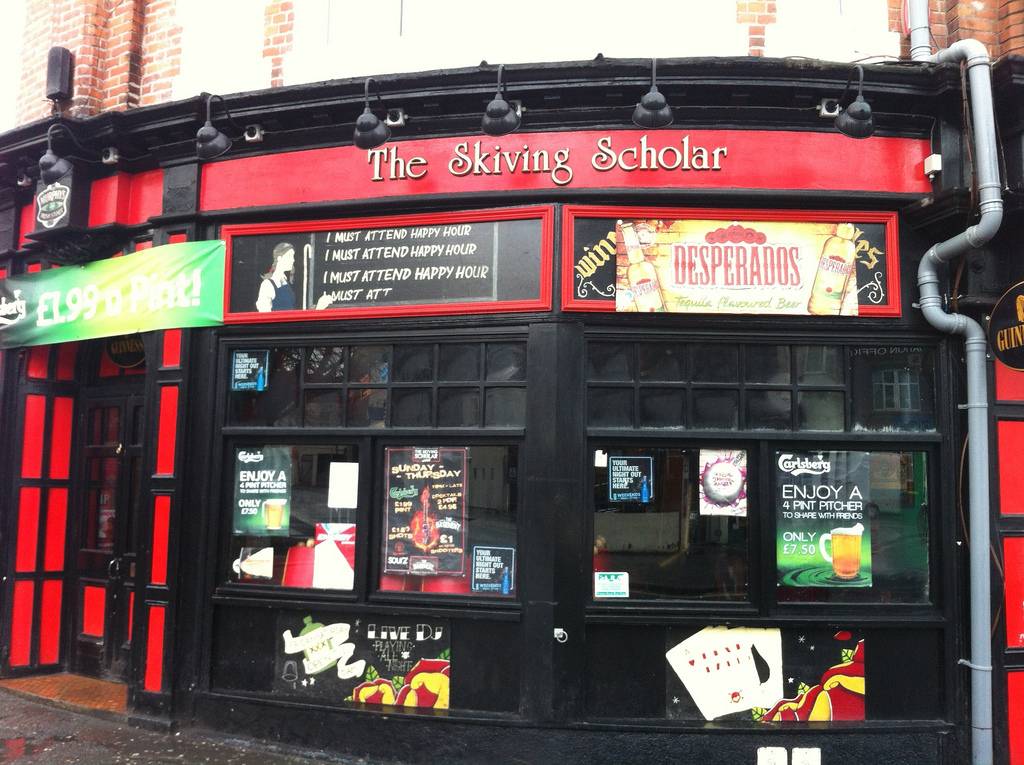 10.
The Pyrotechnists Arms, London.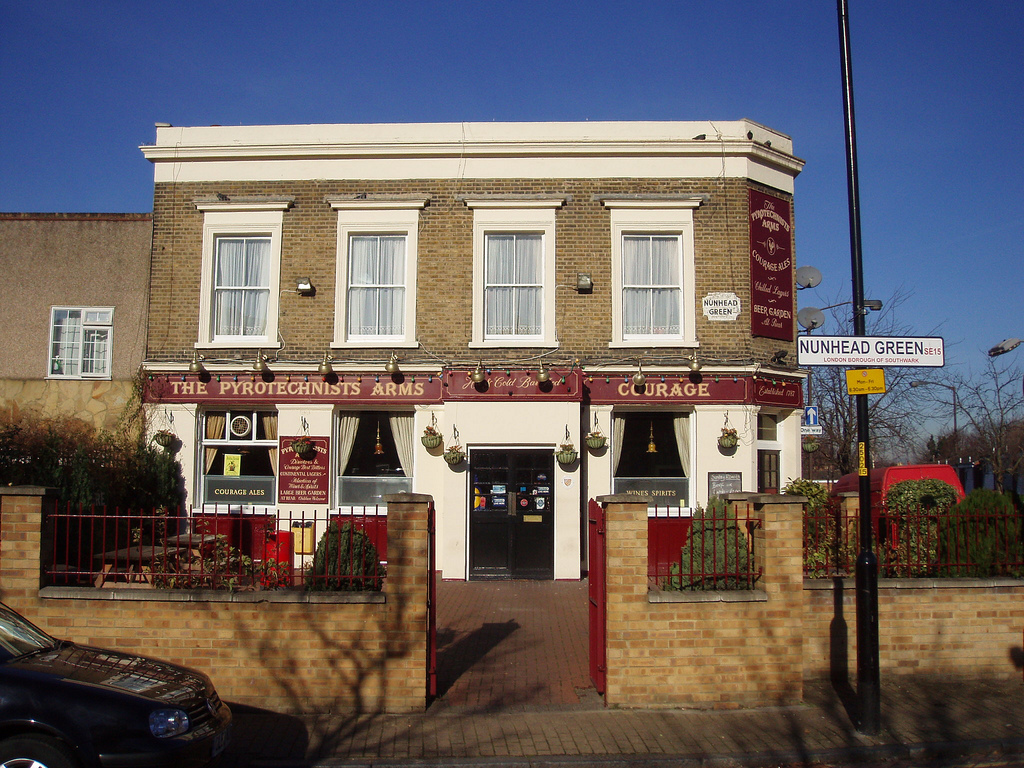 9.
I Am The Only Running Footman, London.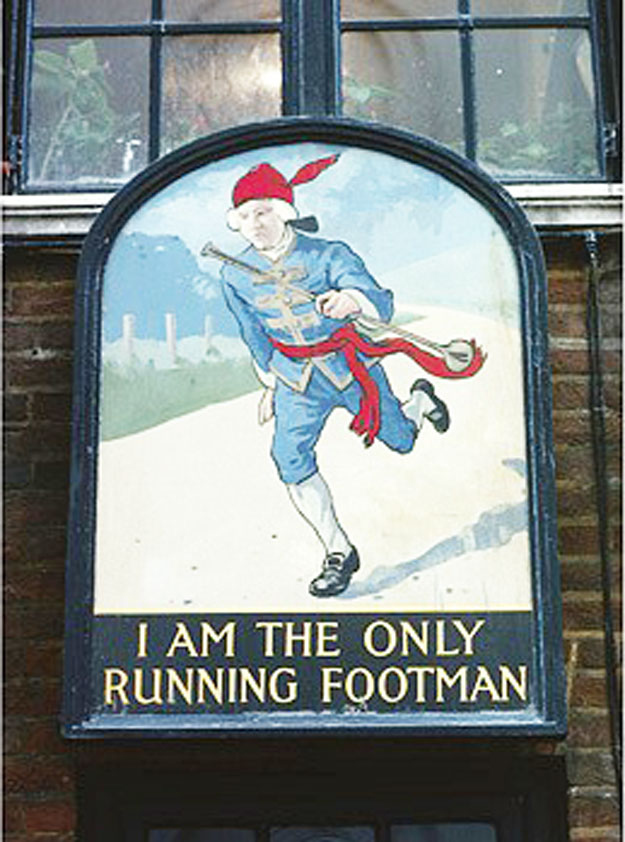 8.
The Drunken Duck, Ambleside, Cumbria.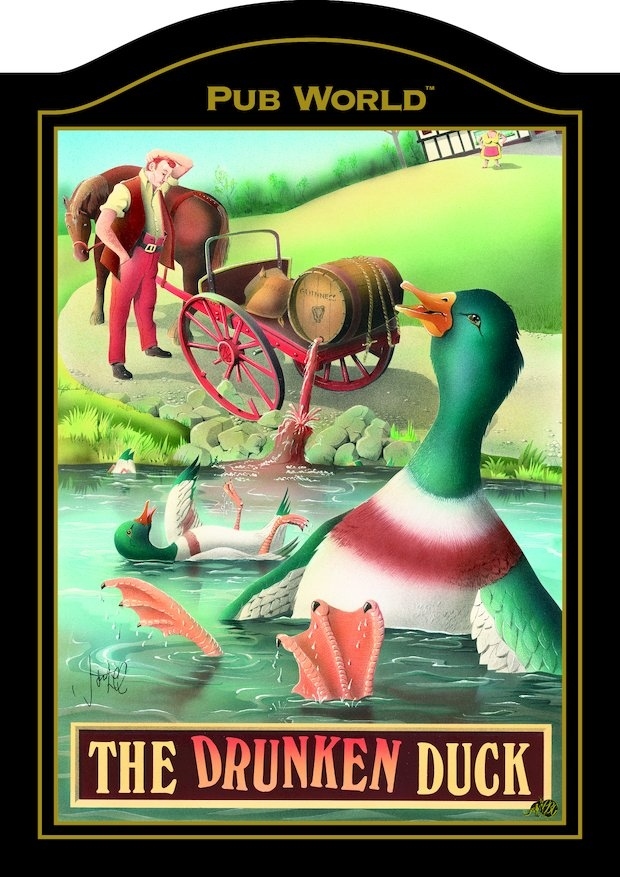 7.
The Bull And Spectacles, Blithbury, Staffordshire.

6.
The Gate Hangs Well, Syston, Leicester.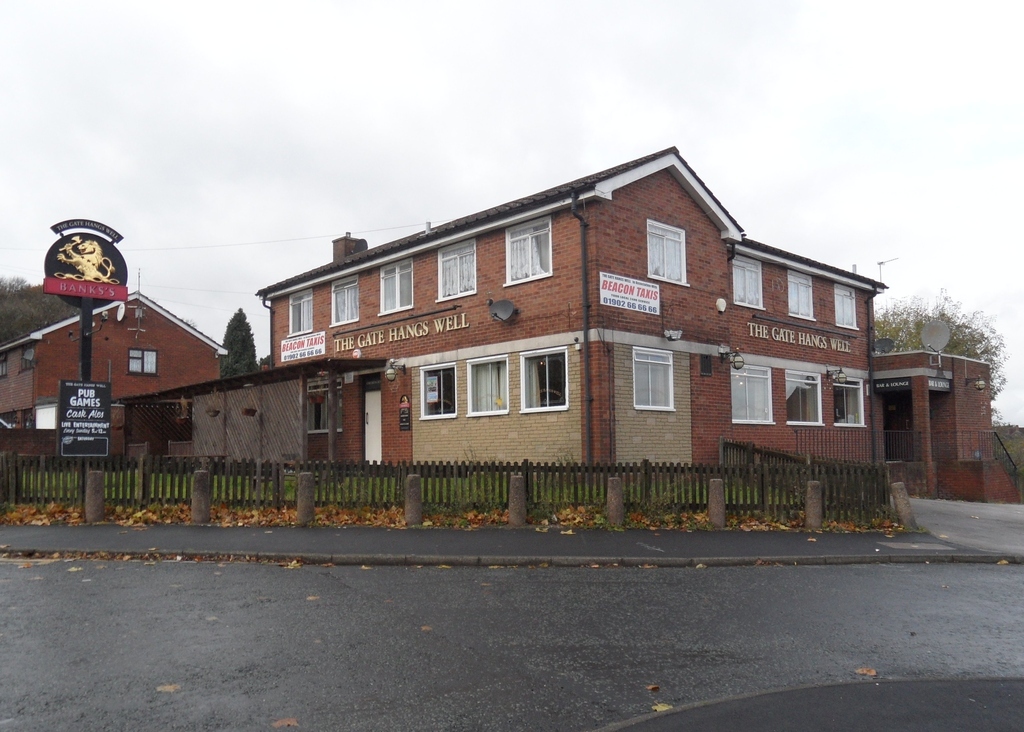 5.
The Goat And Compasses, Hull.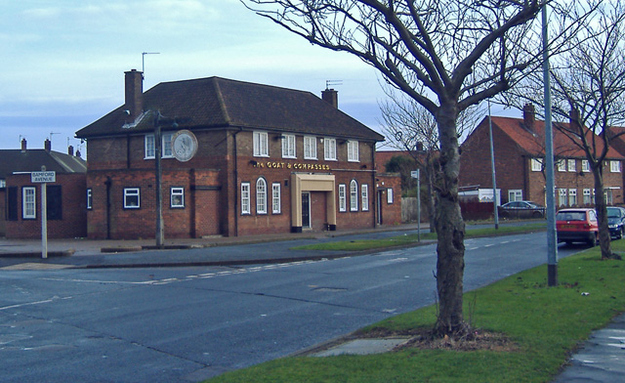 4.
The Legend Of Oily Johnnies, Winscales, Cumbria.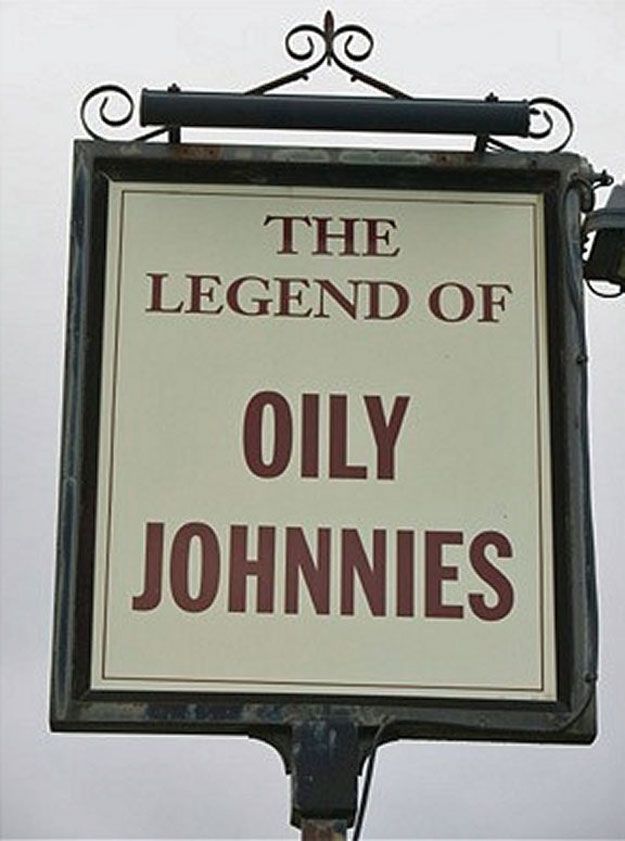 3.
Brown Edge, St Helens, Merseyside.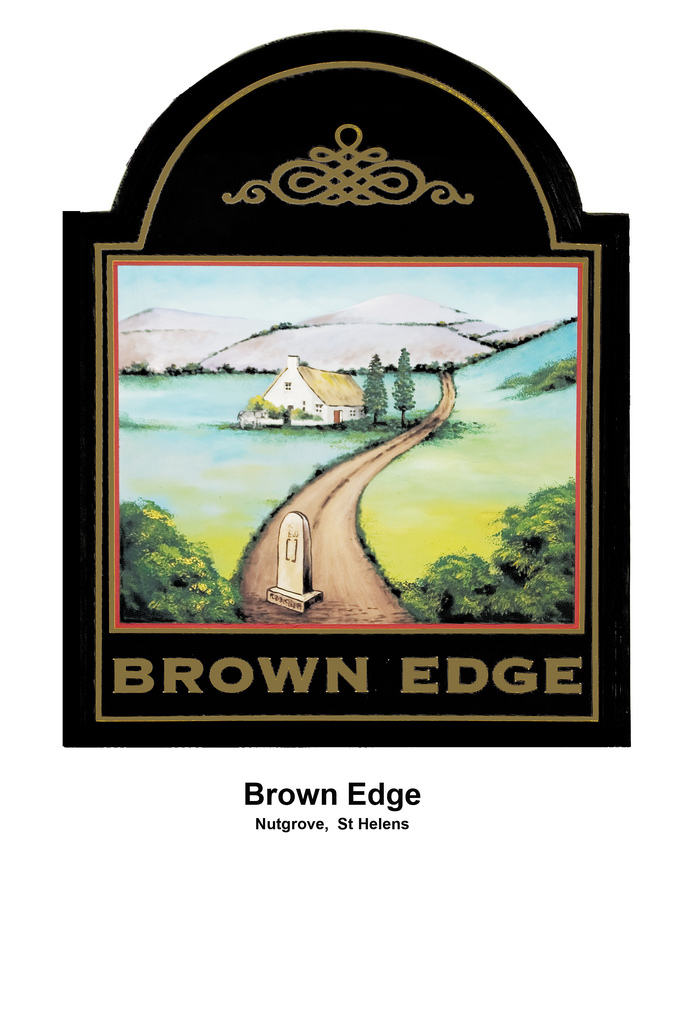 2.
My Father's Moustache, Louth, Lincolnshire.
1.
The Bucket Of Blood, Hayle, Cornwall.