A single beam of light pierces the sky above the houses of parliament. It's a sound and light installation called Spectra by Ryoji Ikeda. It is installed at Victoria Tower Gardens and will be visible every night until 11 August.
It can be seen for miles around.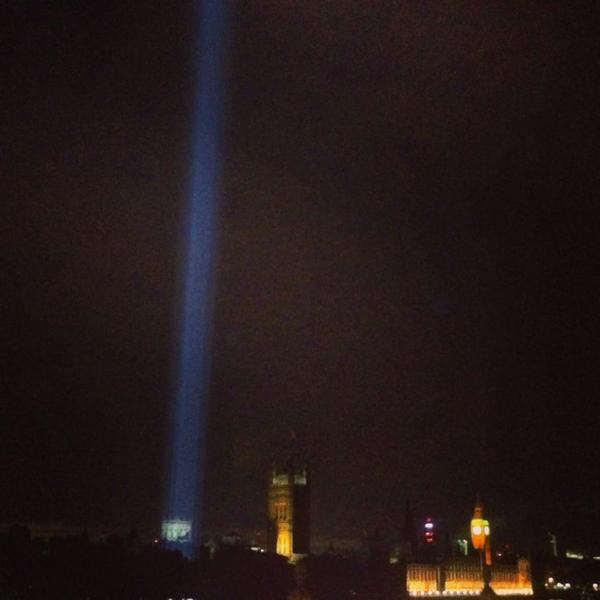 Here's what the installation looks like from ground level. A candle is placed on the doorstep of 10 Downing St.
Just one light can be seen in the window of Buckingham Palace. Parliament and the London Eye in almost total darkness.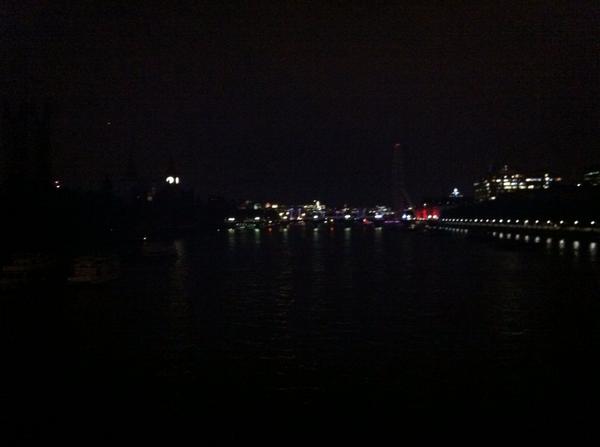 The houses of parliament before and after the lights being switched off. Westminster Abbey illuminated by the centenary light during a candle-lit prayer vigil. One thing spoiled the effect somewhat. Owing to an apparent technical glitch, this Coke ad briefly shone out over Piccadilly Circus.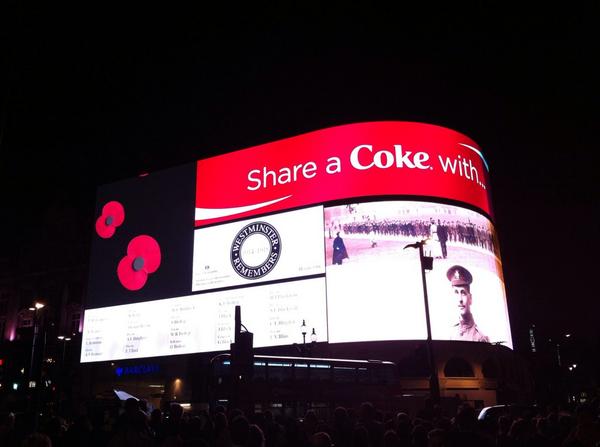 The mistake was swiftly corrected. But overall the effect was simply majestic.