2.

Meanwhile, the most hated tube line is…
Sucks to be you, Northern Line.
5.

However there's one major flaw in this survey.
Tom Phillips
@flashboy
@BuzzFeedUK Yeah, but if they𠆝 included the DLR: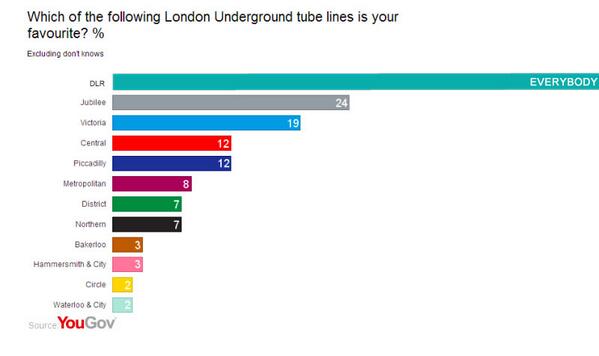 / Via
Via cdn.yougov.com
Luke Lewis is BuzzFeed's Head of European Growth and is based in London.