1. Paul Hitchmough, 63, lives in Liverpool. He was diagnosed in February 2014. Paul's form of Alzheimer's means he often experiences an "induced meditative state." He describes this experience as his mind "going white" - he emerges from this state in a deep depression.
Paul says his dementia diagnosis has given him "the edge to write music and do songs". He recorded a track, "The Same Man", and put it up on YouTube. It features his local dementia support group on backing vocals.
2. Chris Norris, 61, is a former army musician. He says the secret to living with dementia is to remain active. Since his diagnosis in December 2012, he has driven a hovercraft, four different armoured vehicles - including a Chieftain tank - gone on a Segway Safari, flown over London in a helicopter and learned to ride a quad bike. "It was fun to see the instructors' faces when I declared to them that I had dementia," he says.
"I watched a programme recently where they proved it was possible to walk across custard. Due to the chemical make-up of the liquid, the harder you apply impact to its surface, the firmer it becomes and, as long as you keep moving, you don't sink into the mire. Dementia is like that. As long as you don't stop, it has less chance to drag you down."
3. In 2012, at the age of 57, Jo Bennett was diagnosed with early onset Alzheimer's and spatial Alzheimer's. Running has been both an anchor and an escape for her as she navigates life with dementia.
"I can lose myself running - sometimes literally," she says. "Once, my partner, Don, had to come and get me. I always take a £10 note and my phone with me."
The insomnia, mood dips and confusion that can accompany dementia make motivation a challenge. But Jo says it's worth it: "When I make myself do it I feel so much better afterwards. I don't need to go very far, just around the park and up and down a few little beastly hills with the dog and I feel much better."
Sometimes she pushes herself beyond those hills. "I did a 10K racing event in Monaco. Part of the run was the Formula 1 track. We started off in the harbour, then on the way back we were running alongside the sea. It was absolutely amazing. A fantastic feeling."
4. John Williams was diagnosed with Alzheimer's Disease in January 2014, at the age of 70. Having dabbled in painting since his 50s, he was surprised to notice his natural technique changing. By the autumn his finely detailed brushstrokes had begun to give way to more abstract portraits; an "altered" style he found he really liked.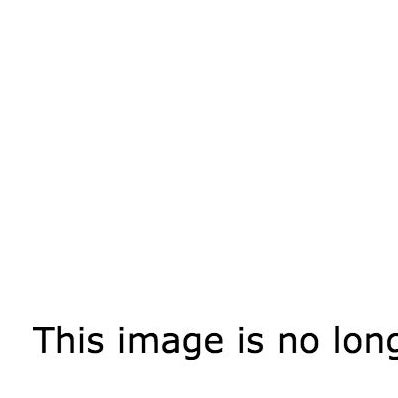 "Alzheimer's has changed my style of painting; it hasn't changed my passion for art," he says. "It is a huge part of my life. I find that I seem to spend as much time looking for my brushes and paints as I do on painting. It's very frustrating, but I manage to stay positive. No matter what, I'll carry on with my art as long as I can hold a paintbrush. I always keep a smile on my face because I've had a good life, and it's not over yet."
5. Gina Shaw, a former children's nurse at Alder Hey Hospital, was diagnosed in June 2013, aged 61.
Last year, Gina stepped up as the lead in the Alzheimer's Society major advertising campaign, which featured a glittering cast including Chris Martin, Alesha Dixon, Simon Pegg and the late Sir Terry Pratchett singing The Beatles' "With A Little Help From My Friends". The ad galvanised 1 million people to sign up as Dementia Friends - a national initiative aimed at increasing community support for those living with dementia.
Gina has just returned from a trip to Australia to promote the scheme: "The end result was that the parliament have decided to instigate Dementia Friends across Australia; mission accomplished! It was very difficult journey for me, a long way to go, but worthwhile."
6. At 5.15pm every weekday Chris Forse, 60, and his wife, Carol, sit down together to watch Pointless. For Chris, it's like a brain gym but he says he couldn't manage without the pause button.
"They ask these questions and I can't even think about them in the time that it takes them to reply with the answers, so I pause the programme. You take the stress out of it straight away. It gives the old brain cells a bit of exercise and it doesn't matter if you don't get the answers right; it's just the act of thinking about it and trying."
7. Melvyn Brooks, who has been a full-time carer for his wife for a number of years, has frontotemporal dementia: "When I was first diagnosed it was absolutely horrendous," he says. "I went into depression. One thing that my psychologist said was to eat healthily and to exercise. I embarked on a regime that an Olympic athlete would be proud of, and I've kept it up."
The regime involves at least two hours of cycling and walking a day. Melvyn's dog Max is a motivating force. "He's absolutely fantastic. I'll take him out for over an hour a day before I come back to do chores in the house and look after my wife because she's disabled."
No matter what the day throws at him, Melvyn, 55, says he tries to stick to the schedule. "I must say I've got rippling muscles. It does help the endorphins, and it helps me mentally as well, which is good for you."
8. Tommy Dunne, a former train driver, was diagnosed with early onset Alzheimer's at the age of 58. He is a social media addict, having posted over 16,000 tweets since he joined Twitter.
The concise nature of Twitter makes it the ideal platform for Tommy, who is prolific on the #AlzChat hashtag: "Writing is therapy for me. It frees my mind. I can express my feelings without getting emotional. But the best thing about writing on Twitter is that I can take my time doing it and I can do it in 140 characters."
Meanwhile his wife, Joyce, uses Facebook to share the ups and downs of caring for a person with dementia: "You need to have the patience of a saint to deal with the needs, the emotions and the moods of a person with dementia," says Tommy. "It is therefore vital that she has a place where she can let off steam. I can sometimes forget that I have dementia, but my wife cannot have that luxury. No one is caring for the family carers. When they go down we are in big trouble."
Reporting by Paul Myles and Laurence Ivil.