For this amount of money you could have a five-bedroom house in Upper Hopton near Huddersfield - surrounded by miles of beautiful open countryside - or an ordinary looking three-bed flat in Hampstead.

£2.5m will get you a five-bedroom detached house in Starcroft, near Leeds. It boasts 6,200 sq ft of living space, two garages, a cinema room, and private landscaped gardens. Or you could buy this significantly less swanky three-bed mews house in Bayswater.
Up north, that kind of money will get you this seven-bedroom manor house, "one of the principal residences of the Saddleworth area." It has a side wing that could be converted into a separate property, as well as a 1.6 acre paddock. The London equivalent? A "light and airy" two-bed flat in Earls Court. And yes, this is the nicest photo of it we could find.
Six bedrooms, a cellar, a "servants' staircase" and a sweeping private drive in Uppermill, near Oldham? Or a plain four-bed gaff in Balham? You decide.

Eight bedrooms in South Yorkshire? Or one bedroom in South Kensington?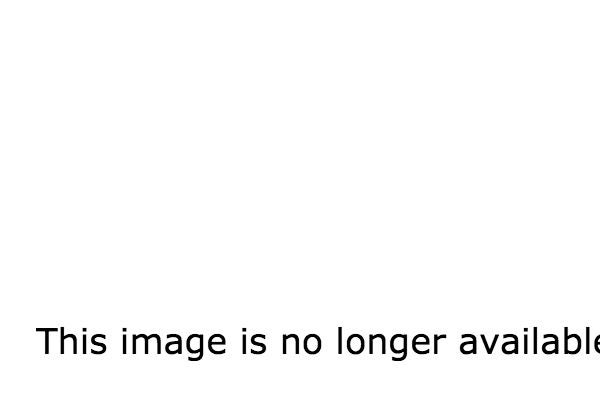 This five-bedroom, 3000 sq.ft. Georgian property features a snug and a drawing room. It's in Stamford Bridge, eight miles outside of York. For the same price you could buy... a garage just off the Peckham Road.
Five bedrooms - two of them en-suite - just outside Wigan? Or a studio flat in West London? Who needs their bed to be in a separate room anyway?
£400k gets you five bedrooms in West Derby, near Liverpool. Or a basic two-bed flat in Bow. In Hayfield High Peak, near Stockport, £350k gets you four bedrooms and immediate access to the stunning Peak District countryside. The same amount in London gets you a 338 sq.ft studio quite near Victoria station. This kind of cash gets you four bedrooms in pretty Bedale, described as "the gateway to the Yorkshire Dales". For the same amount, you could buy a one-bed flat in not-so-leafy Harlesden, gateway to the North Circular.
Priced the same: a three-bedroom detached house in Retford, near Sheffield, and a one-bedroom flat in Bow. Nice decor!
Which is more appealing: three bedrooms to call your own in Stockport? Or a 213 sq.ft studio in Acton?
Three bedrooms in Hull, versus a one-bedroom maisonette in Upper Norwood.

At the £100k level, up north you're looking at something like this two-bedroom house in Shipley. In London, meanwhile, that kind of money gets you a 10ft by 8ft studio flat. That's about the size of a snooker table. There is no room for a bed. Estate agent Matthew Vine said: "I can stand in the middle of the room and touch the walls! This is, however, a great little buy." Hmm.