Kanye West was briefly extremely mad at Wiz Khalifa, father of his ex Amber Rose's child, due to a perceived slight against Kanye's wife, Kim Kardashian. As result, Kanye went on an epic tweetstorm that he later deleted.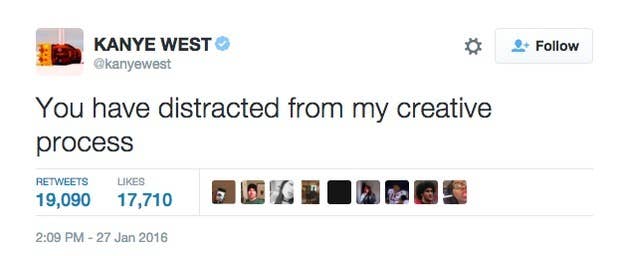 Most of the tweetstorm was aimed at Khalifa's music and style, and reiterated Kanye's perception of his own importance in the hip-hop industry.

However, some tweets were clearly intended to shame Amber Rose, mother of Khalifa's child, for her past as a stripper.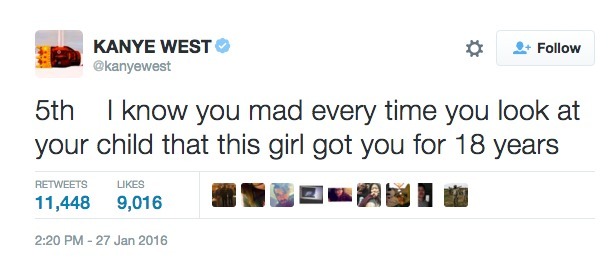 That was the point at which a lot of people became frustrated with Kanye's treatment of her.
Rappers have a troubled history of shaming women during battles with other rappers: A similar thing happened with the Drake–Meek Mill beef in 2015.
While many people liked watching Kanye get angry, many were frustrated that he seemed to be using Amber Rose as little more than a weapon in this fight.
And particularly how she was brought into a conversation that didn't even involve her.
His hypocrisy was also widely criticised.
It was also pointed out that the album widely considered Kanye's best, My Beautiful Dark Twisted Fantasy, was at least in part inspired by Amber Rose and the deterioration of their relationship.
These lyrics from "Blame Game", for example, are popularly assumed to be about Amber as well as Wiz.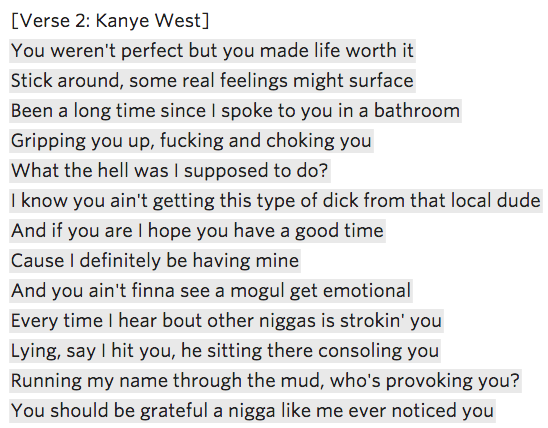 Kanye has dissed Amber Rose on numerous occasions since their breakup. In 2014, in an interview on The Breakfast Club, he essentially claimed responsibility for her fame.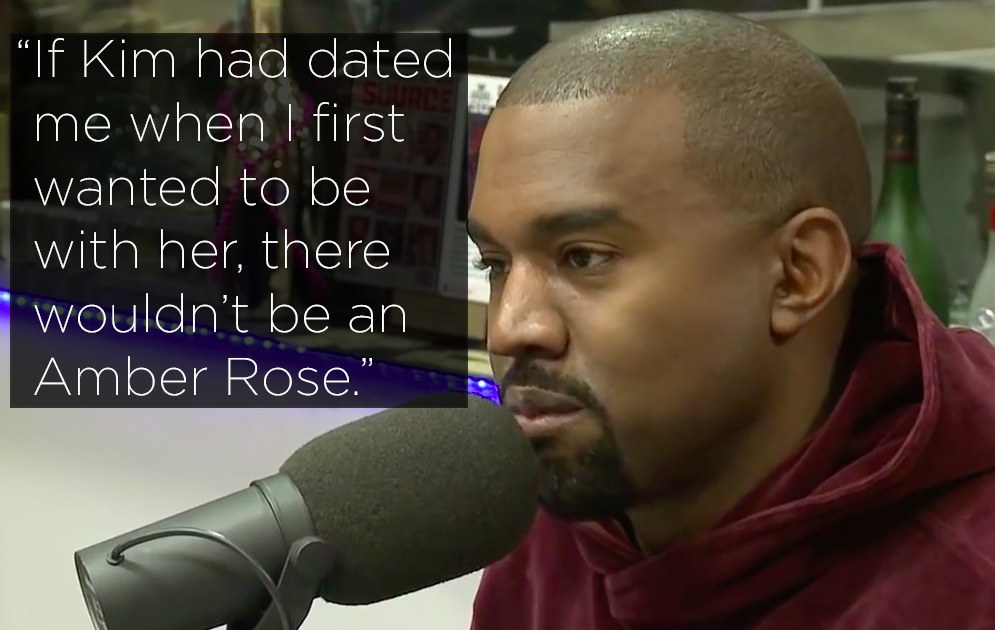 This seems to tie into his opinion that he is still the person who "created" her as a celebrity.
It's even possible that he continues to believe that she is, in a very real way, his property, and that his success has made her successful.
This belief means his ongoing anger at Amber is a result of her victories without him, due to this bizarre sense of ownership.
Certainly, Kanye's discussion of Amber and Wiz's child would support this theory.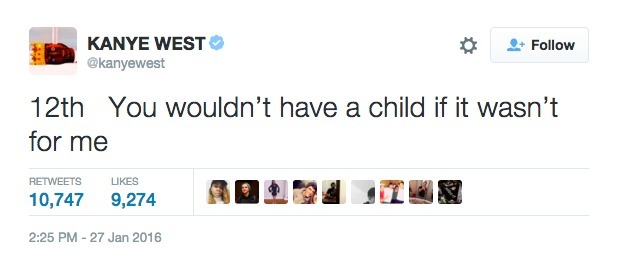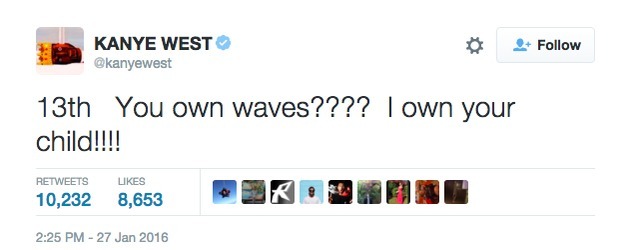 However, others think Kanye's attacks are actually much more deep-rooted and misogynistic.
The inclusion of her at all – when she is no longer in a relationship with either Wiz or Kanye – implies sexism.
As well as the fragility of Kanye's ego.
There were also a lot of people comparing Kim and Amber, convinced that Kim's sex tape was similar to Amber's history of stripping.
Some people equated the two's history.
And claimed that they were very similar, and that one shouldn't be degraded over the other.
However, others said that due to Kim's lack of consent in the original release of the sex tape, the situation was different, but that it was still not OK to slut-shame either of them.
Other people justified the difference between them by pointing out that Kim got far wealthier than Amber did by using her sexuality.
Which brings into question whether this dynamic is more than misogyny, and also a reflection of class issues that aren't usually questioned.
Essentially, Kim is allowed to use her sexuality because she is from a wealthy family, and has made more so much money, whereas Amber has had less financial success (and a less financially secure background), so it's still OK to shame her sexuality.
Eventually Amber responded as well, and blew up the internet a little more.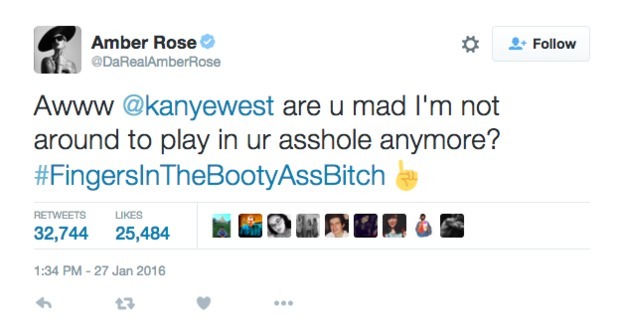 A lot of people suggested her response was anti-gay.
And were, in turn, called out for not mentioning the misogyny that Kanye's tweets originally included.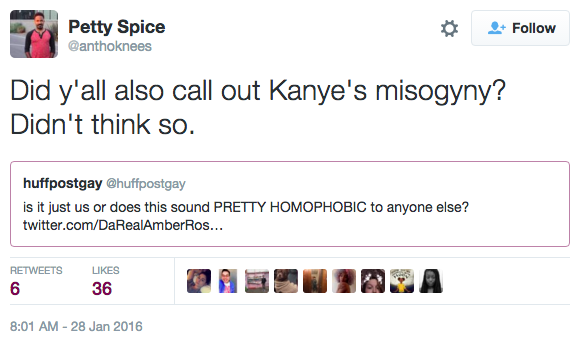 However, other people argued that it was more complex than that, with Amber Rose using her position as the most put-upon person in the conversation to strike back with things that the others couldn't necessarily say.
Specifically, that she used this comment as a way to diminish Kanye, with the assumption that it would weaken him in eyes of many of his fans.
This was definitely supported by the immediate internet reaction to the events, which all stuck firmly to the narrative that Kanye was in some way shamed.
In 2005, Kanye was one of the most prominent rappers to speak out against homophobia in his industry, something many of his peers at the time were not doing.
A lot of people supported Amber regardless, hyper aware of how she'd been handling really tricky situations up to this point.
Finally, the clearest result appears to be that neither Kim or Amber should be being shamed during someone else's argument.
But one thing is for sure, Kanye still appears to be obsessed with Amber.