These Two Men Had A Perfect Solution To Their Pub Flooding
It might just be the most Yorkshire thing that has ever happened.
Over the weekend, heavy rain saw parts of Yorkshire experience significant flooding. But that didn't stop these two men from continuing to enjoy their beers.
The flooding on the River Aire, by the Kirkstall Bridge Inn, just outside Leeds, was quite significant.
John Kelly and Steve Holt, who run the Kirkstall Brewery that owns the pub, told BuzzFeed they were "irked by the river's inconsiderate nature" and decided to reclaim it by taking their beers outside.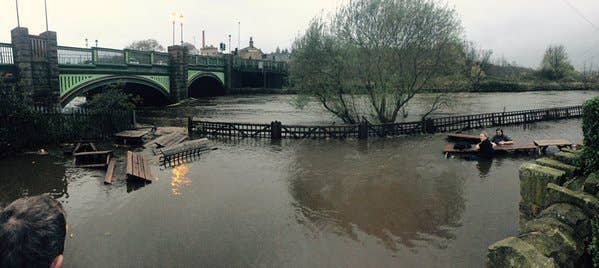 Initially, the water was only knee-deep.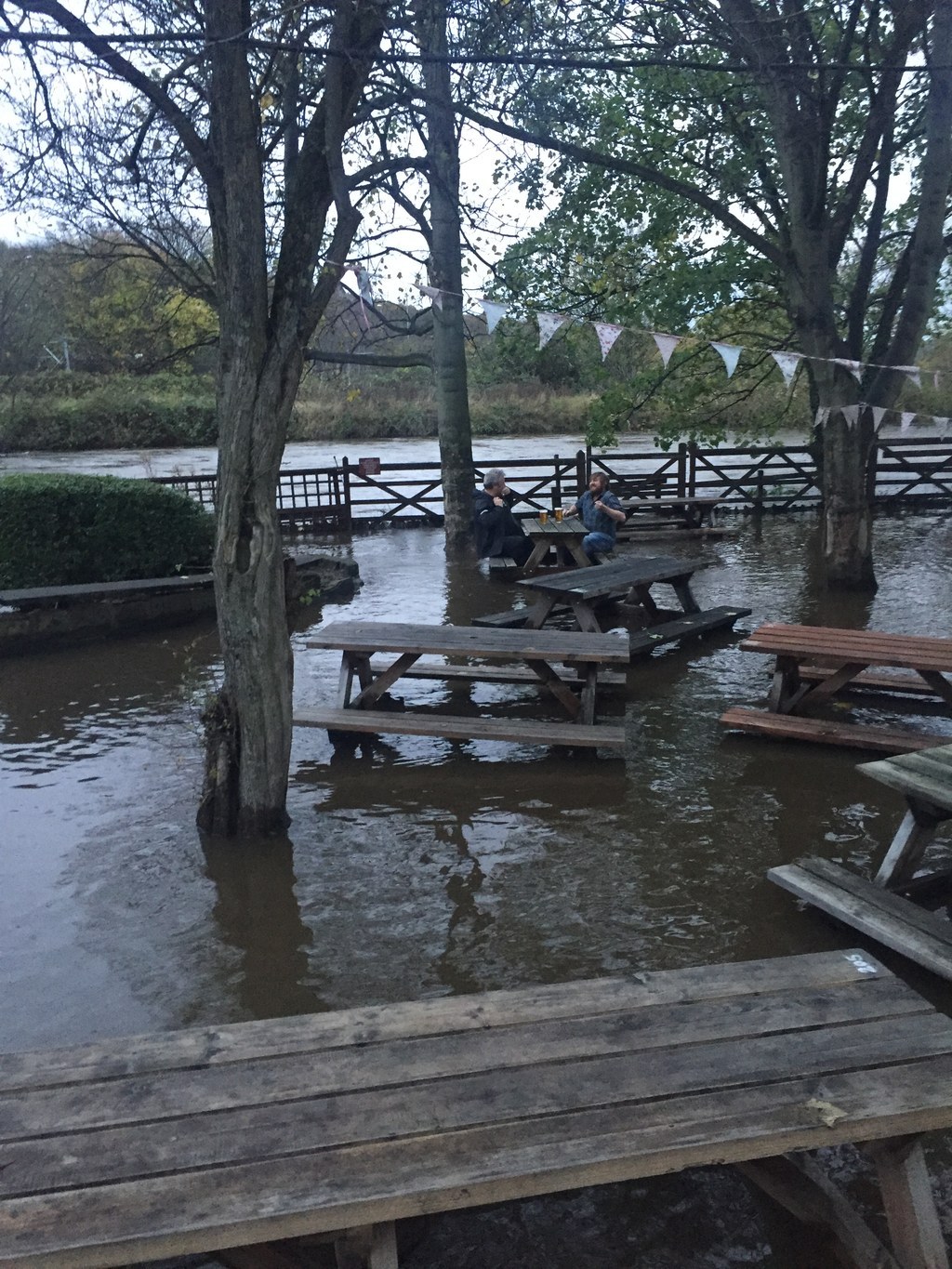 But it continued to rise rapidly, though the flooding "stayed a few inches from the back door".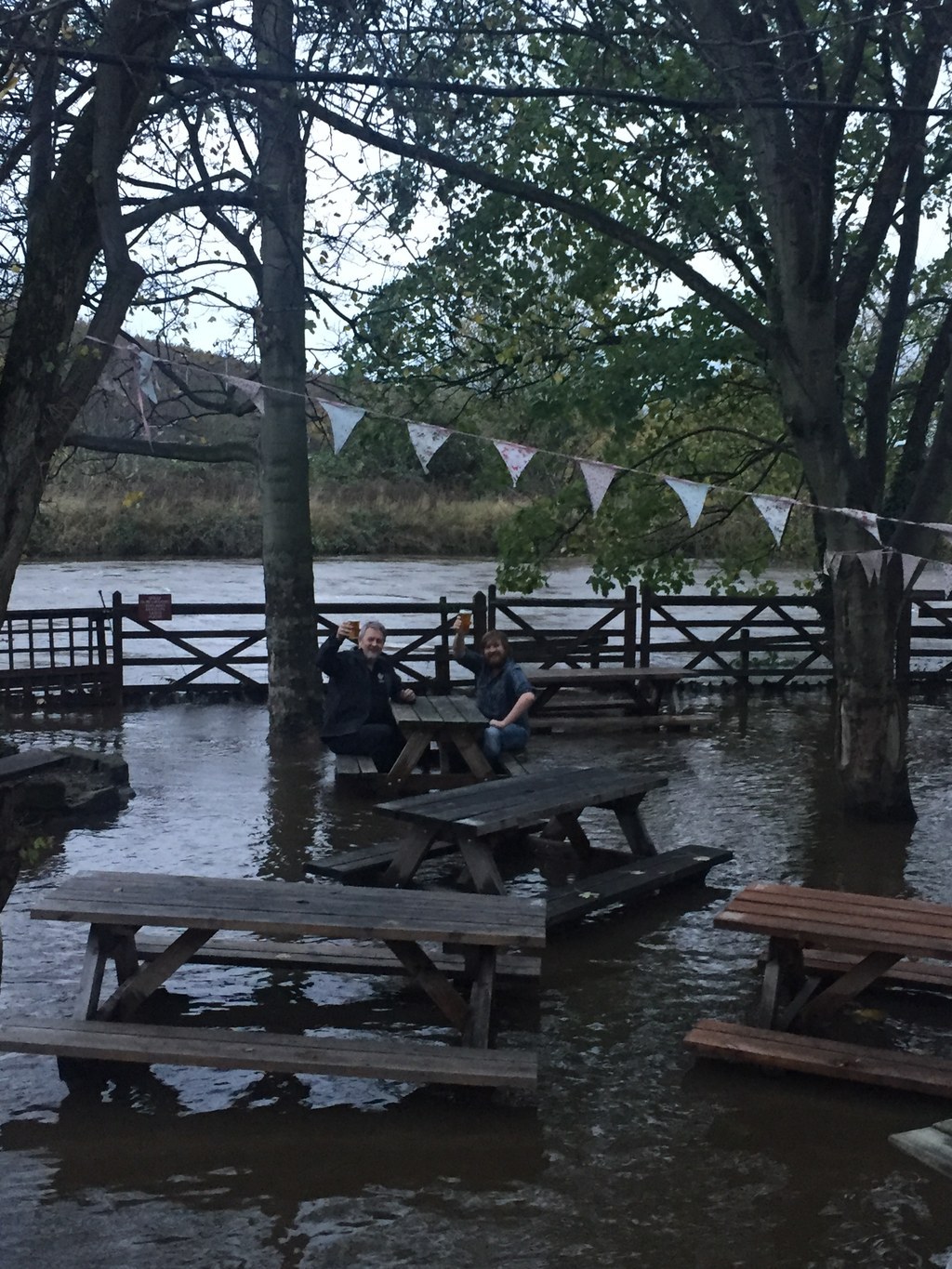 Eventually the water was waist-deep, but they carried on drinking regardless. The pair said that "the beer was spot on...but we only had a couple."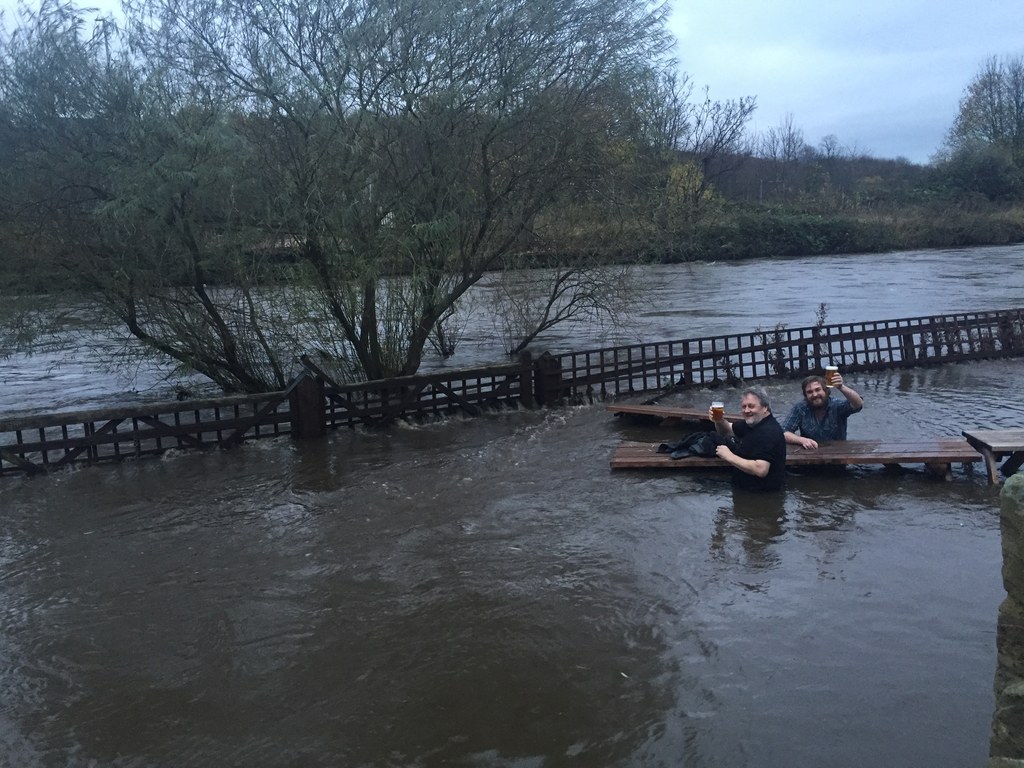 They continued until they "got told off by Steve's missus and had to get out".
But regardless, this might just be peak Yorkshire.