1.
The 2015 election is the first ever selfie election.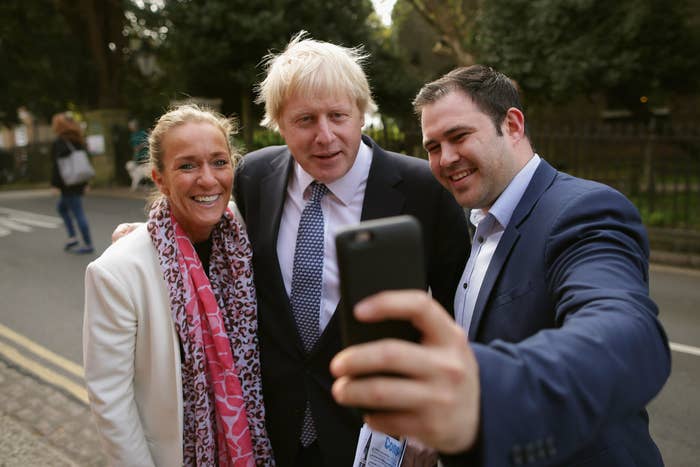 2.
Candidates across the country love a selfie.
3.
Prime Minister David Cameron loves taking a trendy selfie.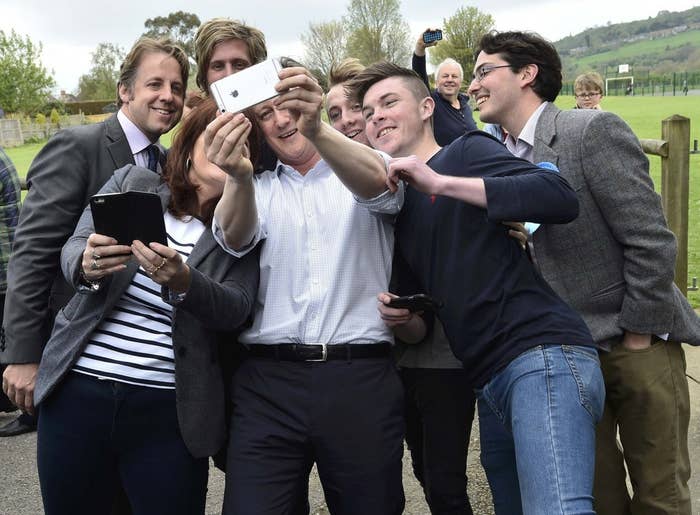 4.
Ed Miliband will try to get involved.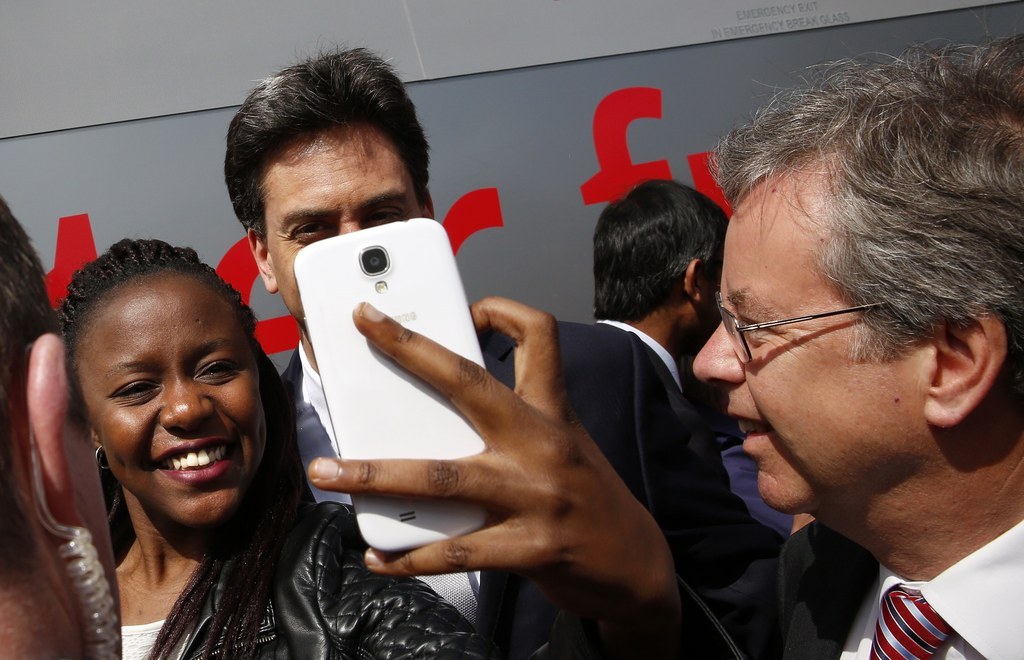 5.
Nick Clegg brings his mediocre selfie game.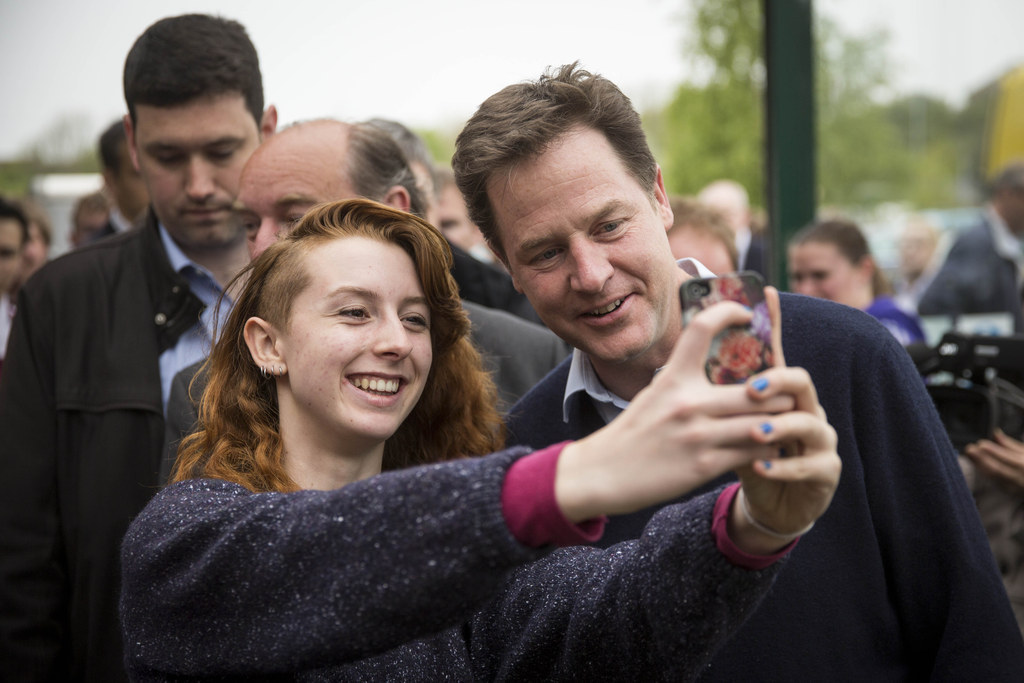 6.
Northern Ireland's deputy first minister Martin McGuinness and his Sinn Fein Westminister election candidates love a selfie.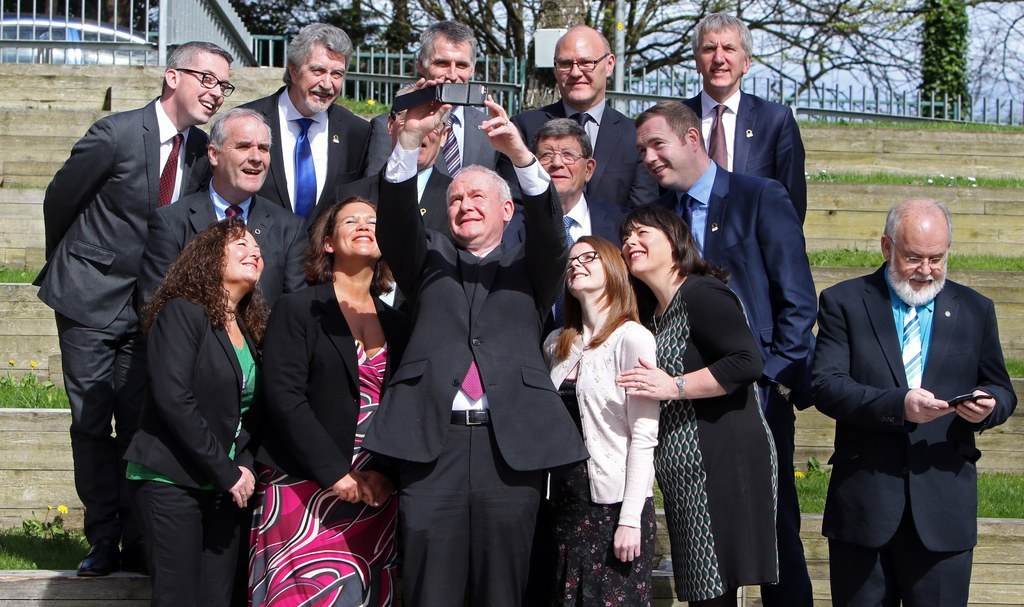 7.
David Cameron will frequently try to take a selfie, to no avail.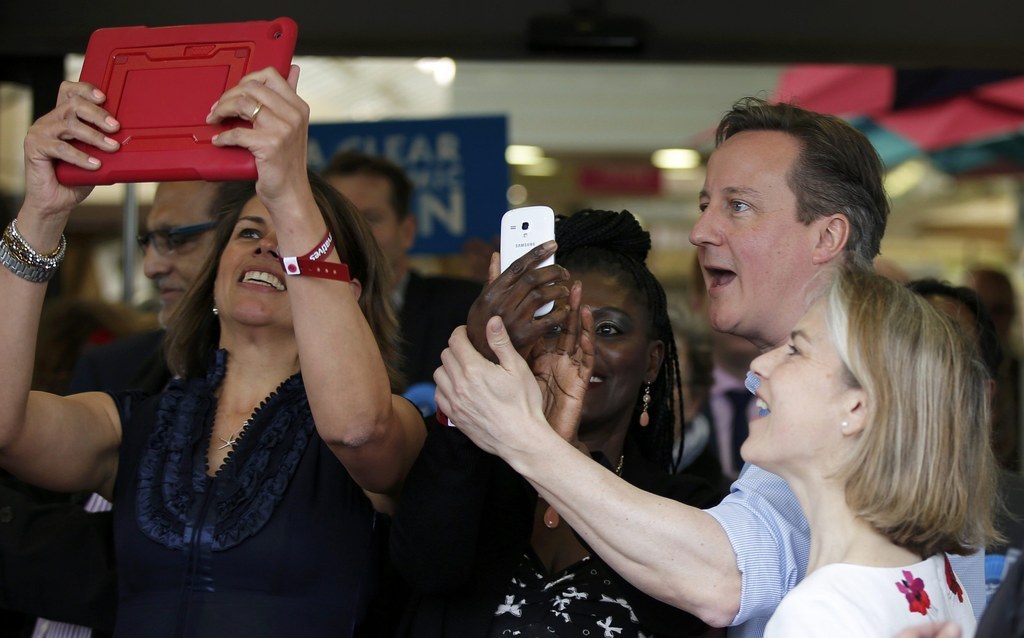 8.
People are so excited to take selfies with Cameron.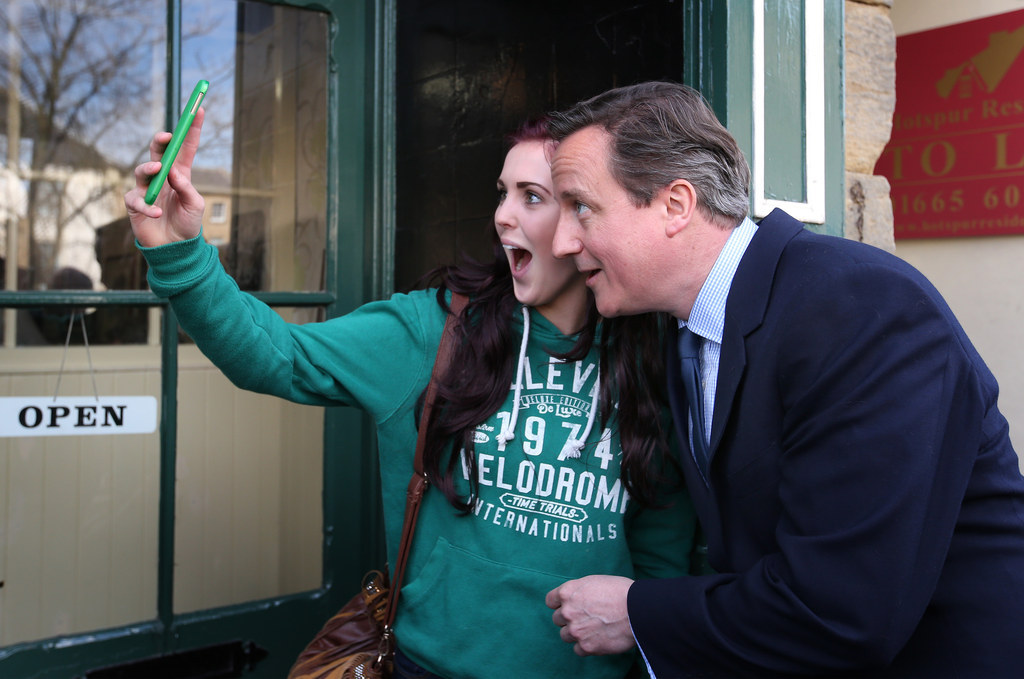 9.
But there's never a moment he's really ready for a selfie.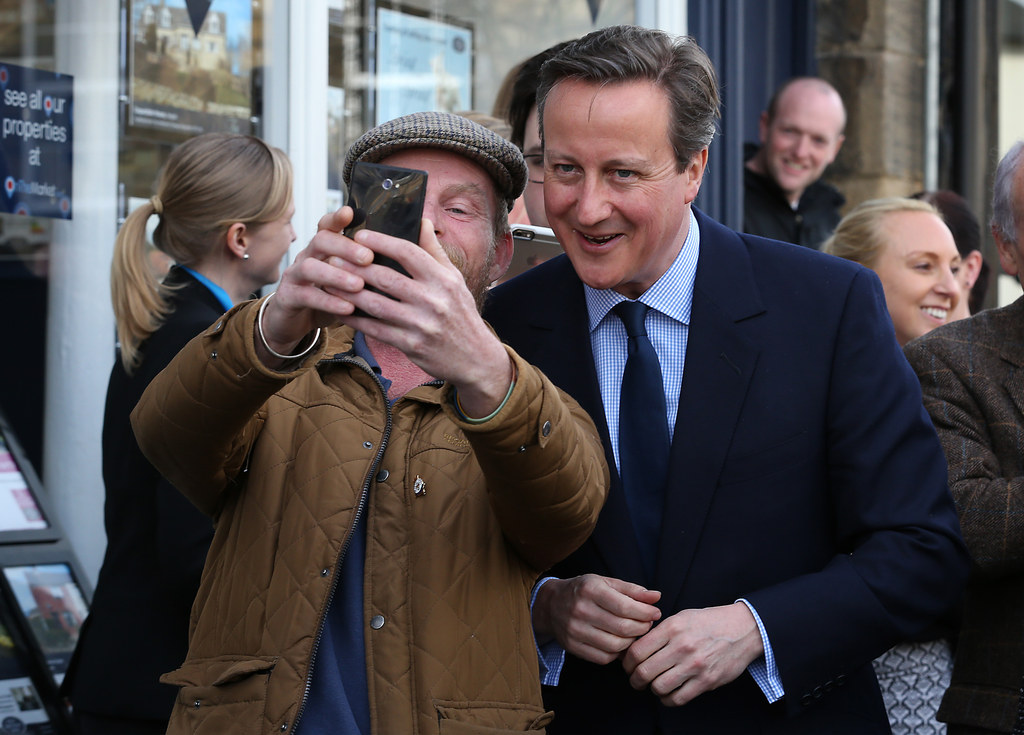 10.
Wherever he is.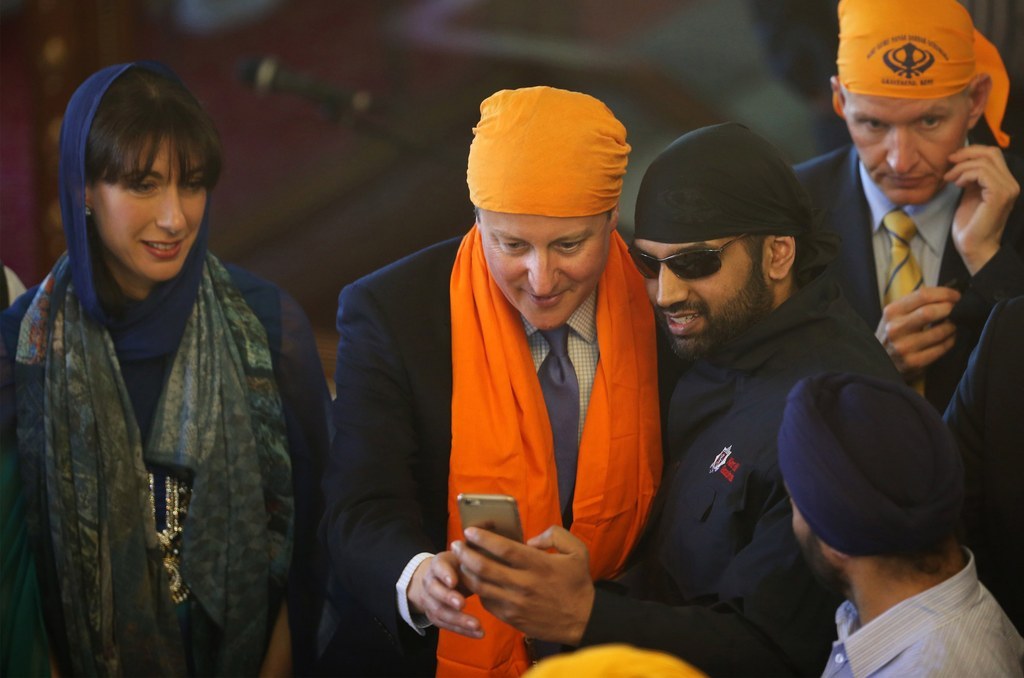 11.
Always slightly off.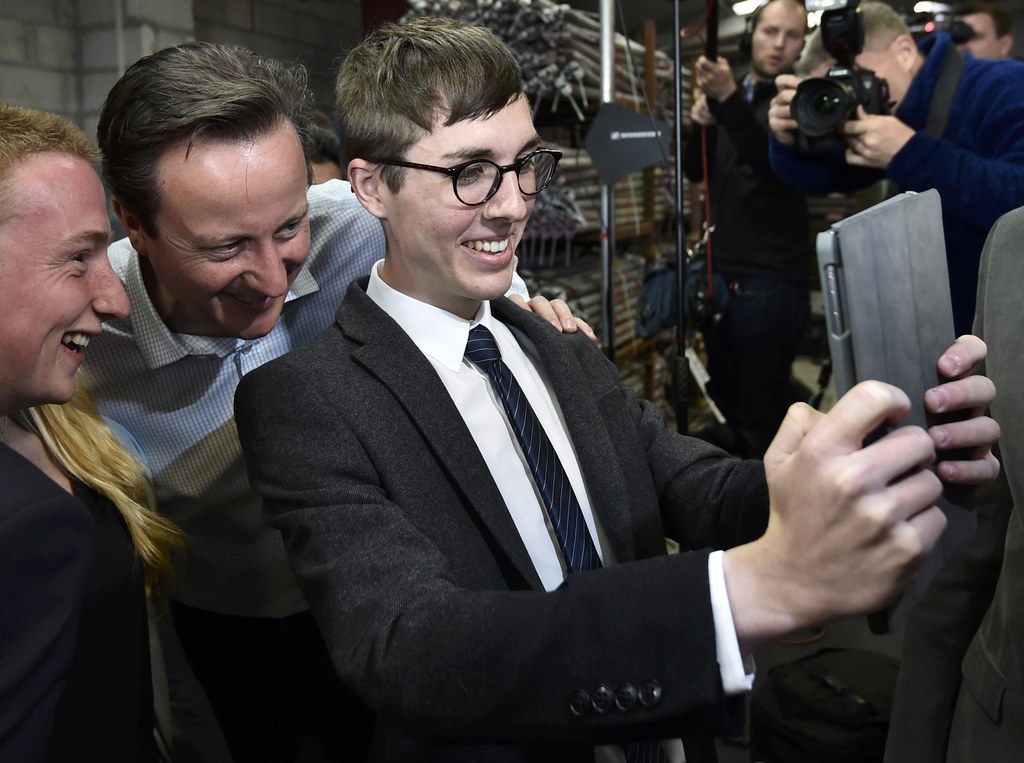 12.
Every time.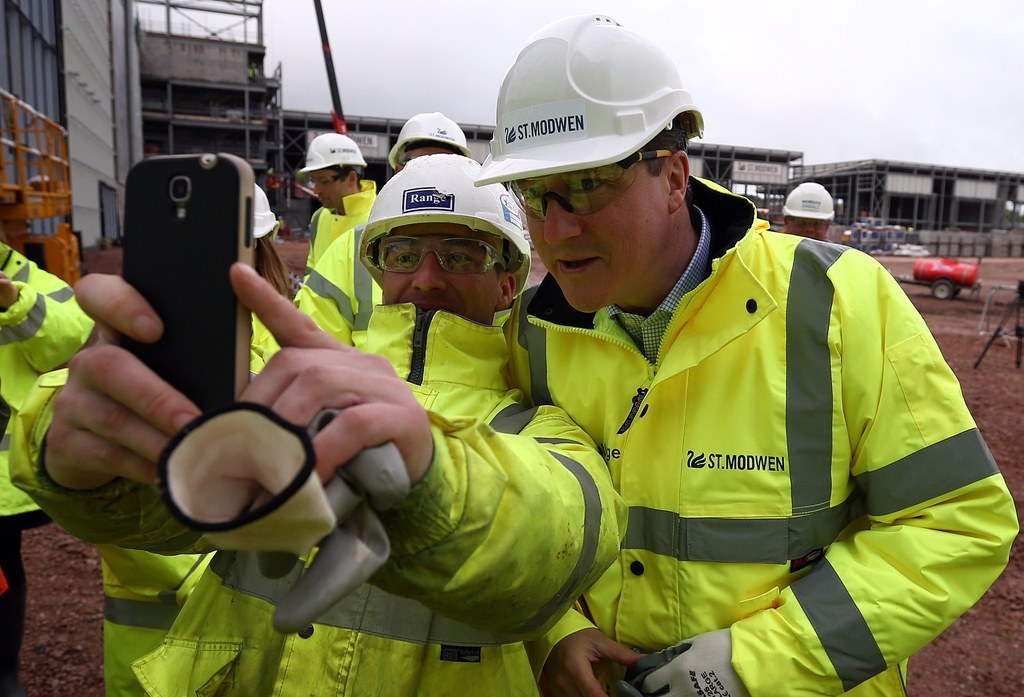 13.
Always hungry for a selfie, and never quite getting it.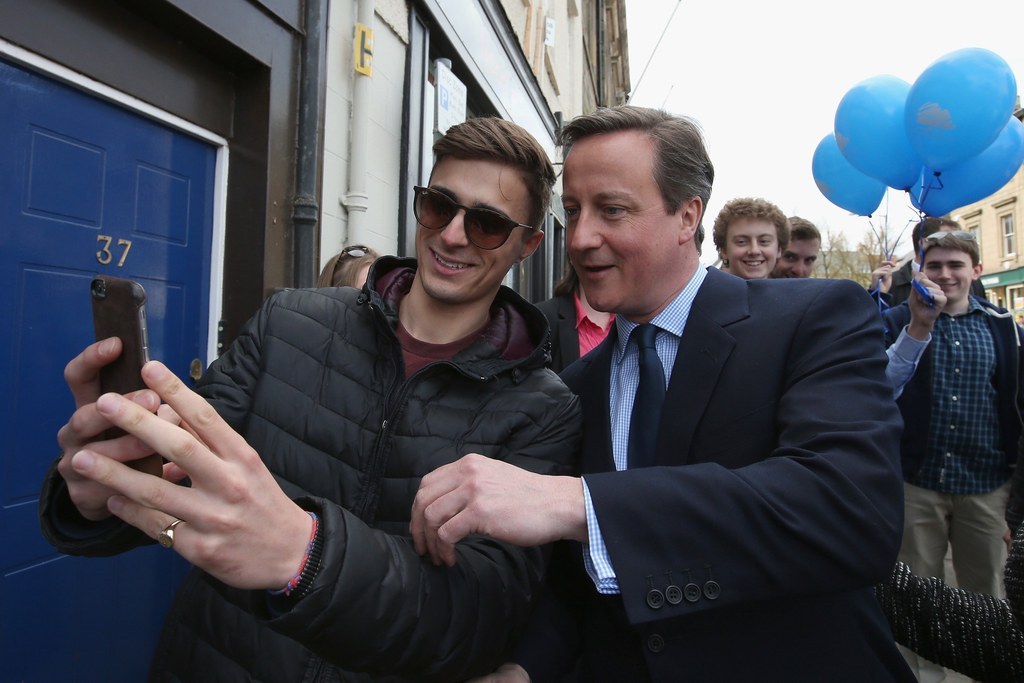 14.
Nigel Farage is less into the selfie.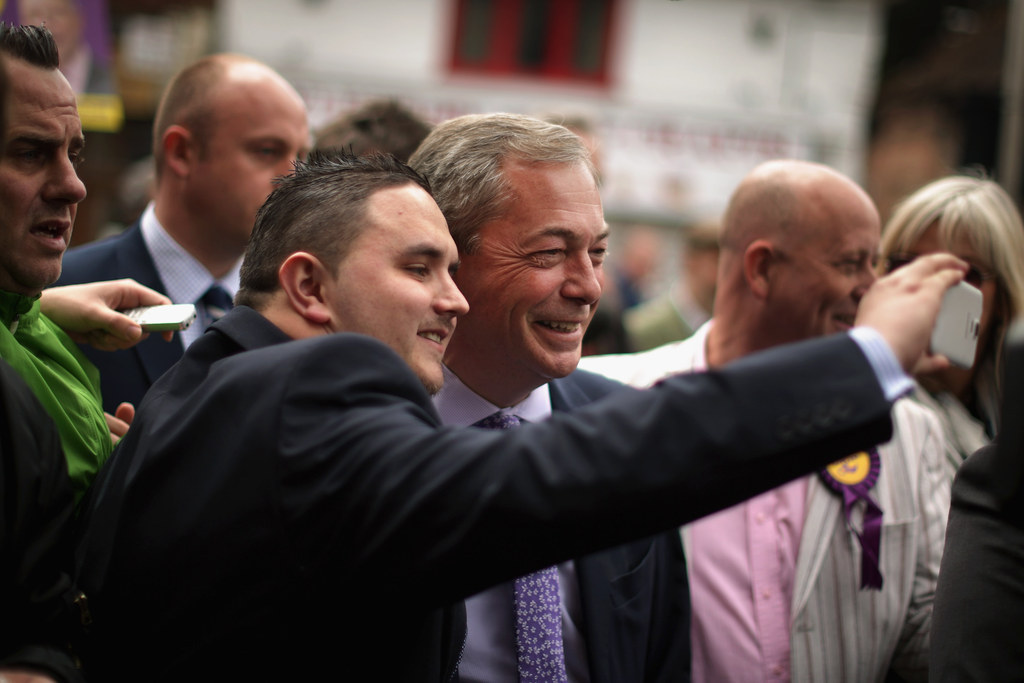 15.
Sure, he'll be in your selfie.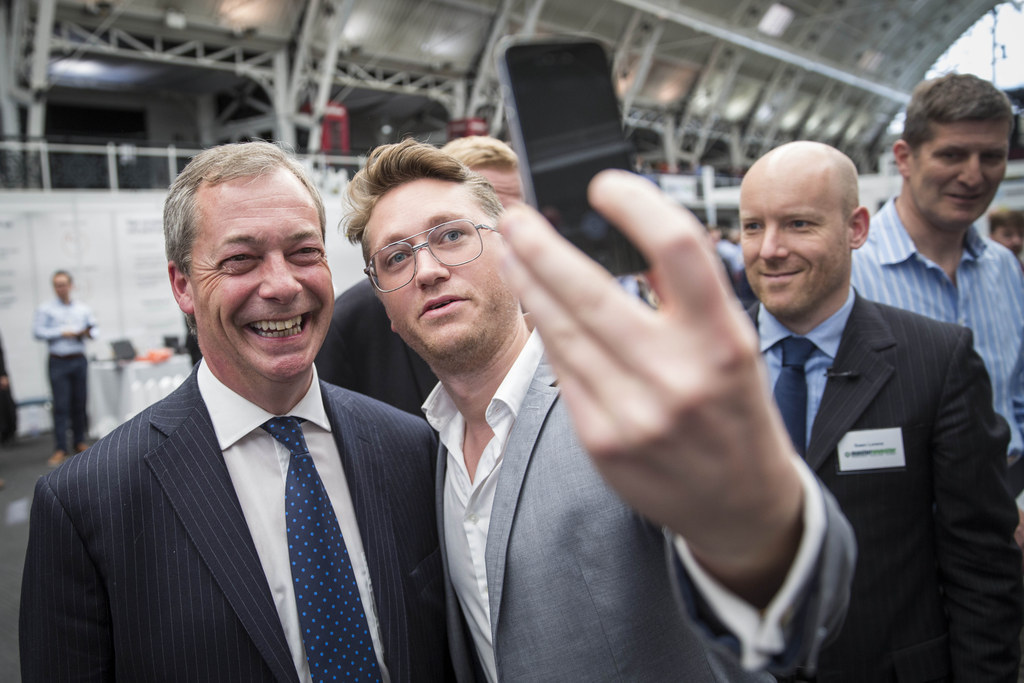 16.
Especially if you have a St. George's flag on your phone.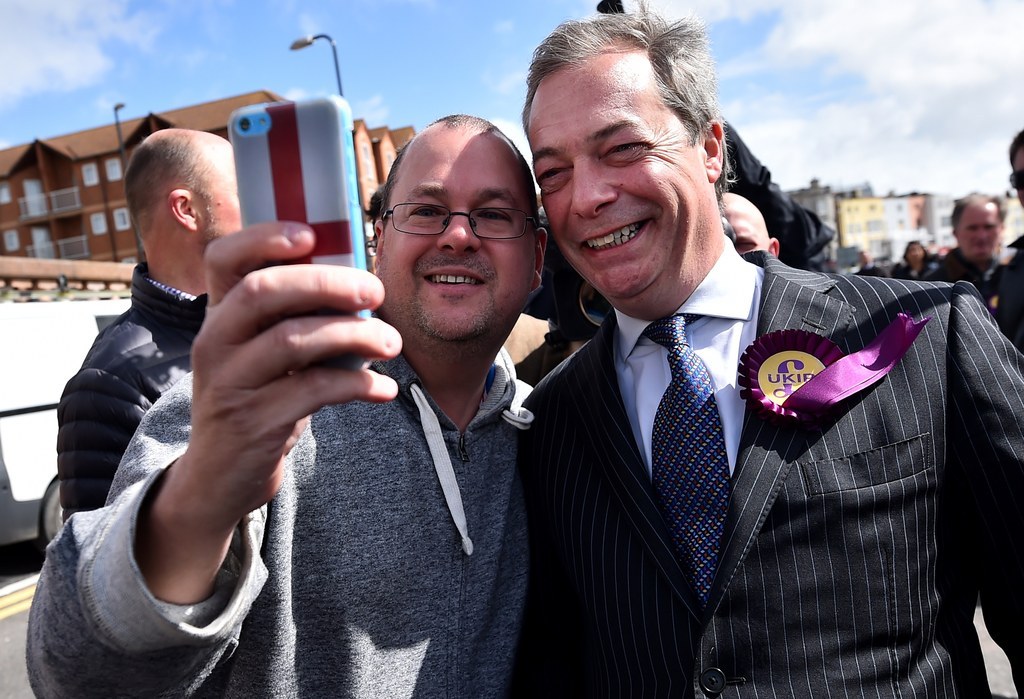 17.
But he ain't even touching your phone.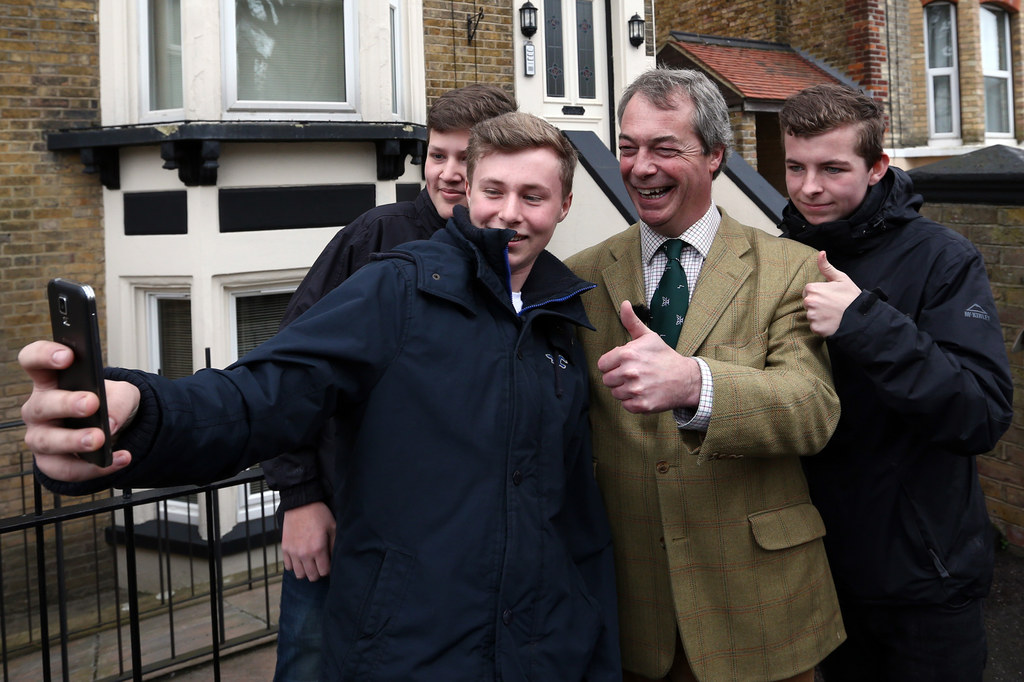 18.
Miliband knows his Milifans need selfies.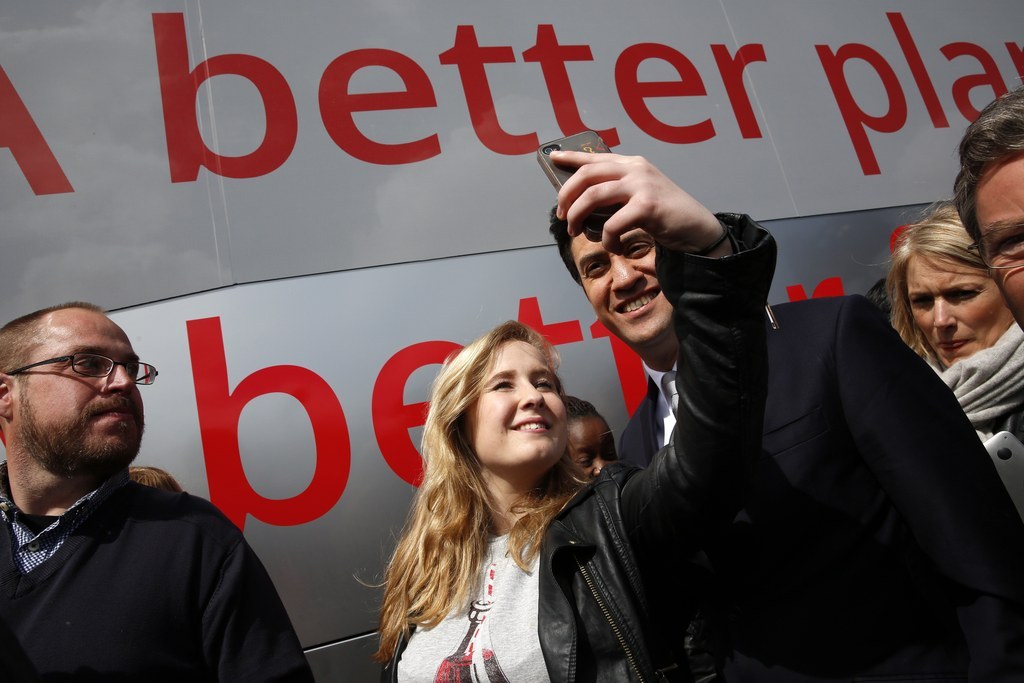 19.
So he'll happily pose for a selfie.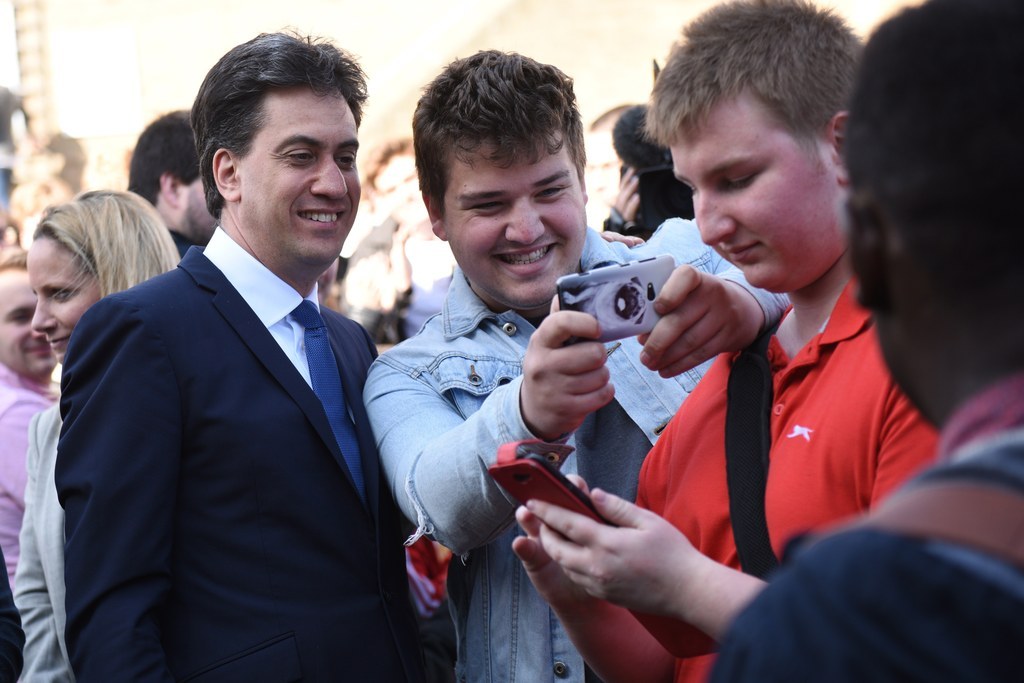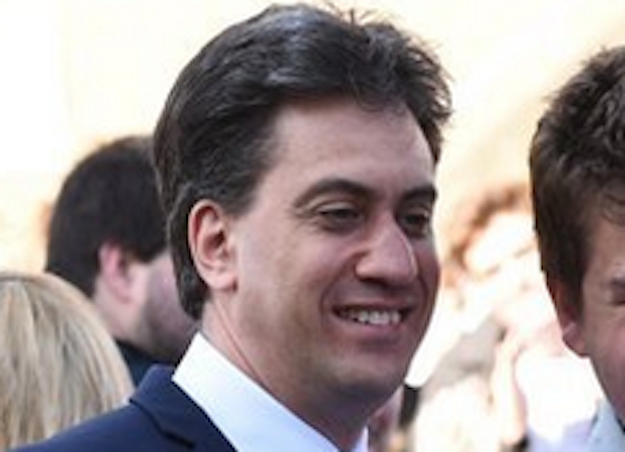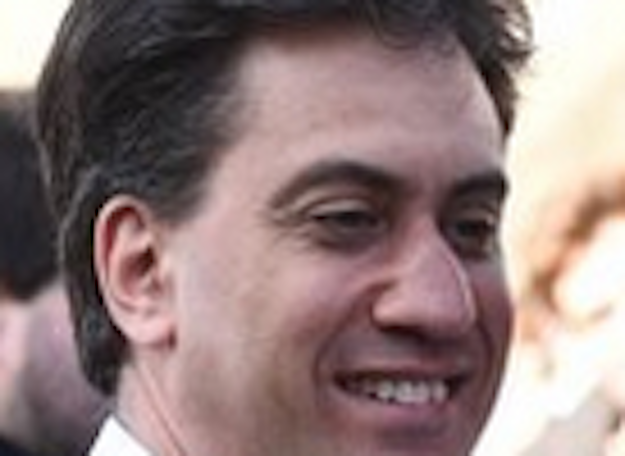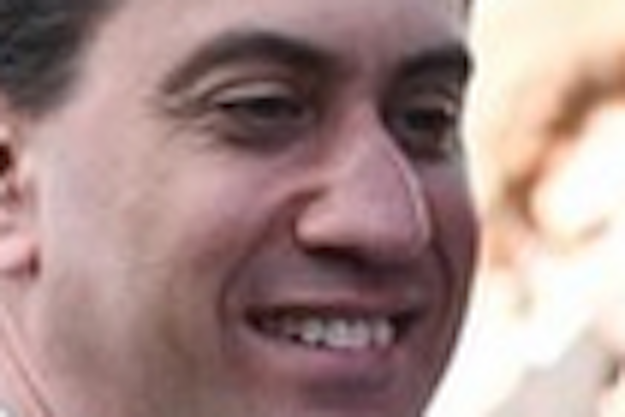 20.
Ed will even look at a selfie stick with very limited trepidation.
21.
But he's just not nailing it.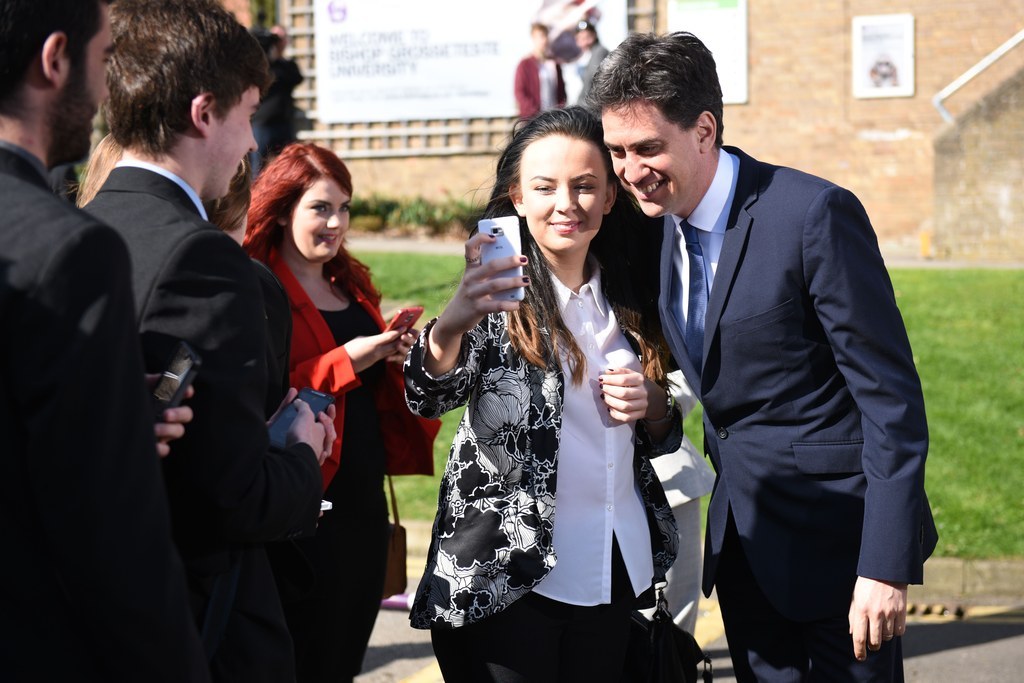 22.
The rest of the Labour party has some selfie talent.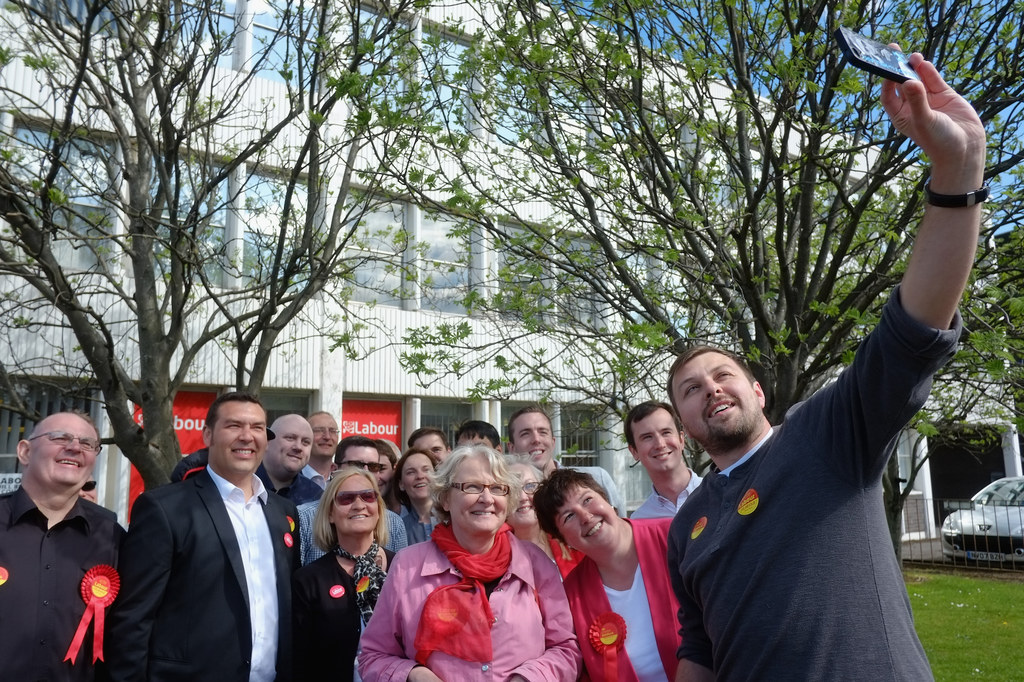 23.
Jim Murphy and Gordon Brown know the importance of getting a good selfie, but that doesn't mean they can do it.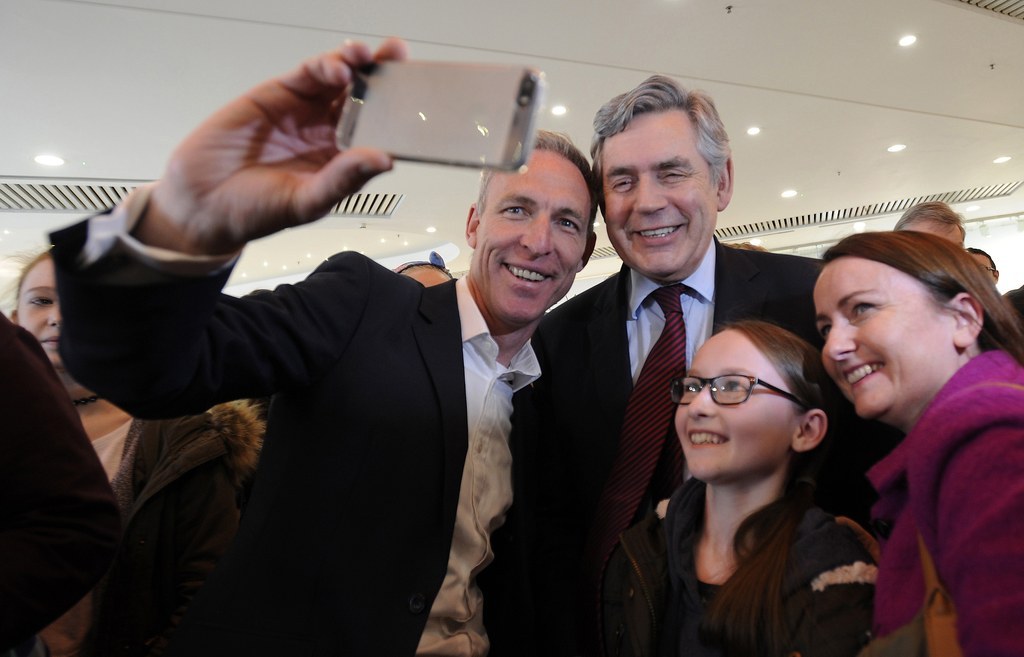 24.
Labour candidate for Gainsborough David Prescott can get this entire group in.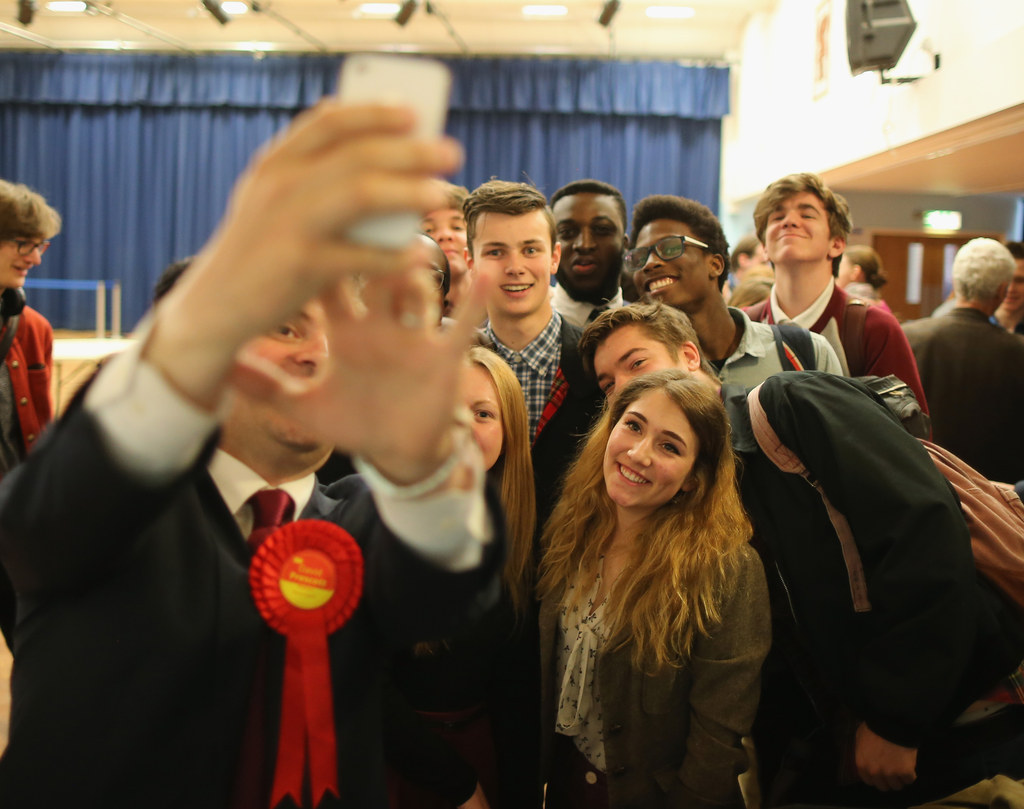 25.
He can even use a selfie stick.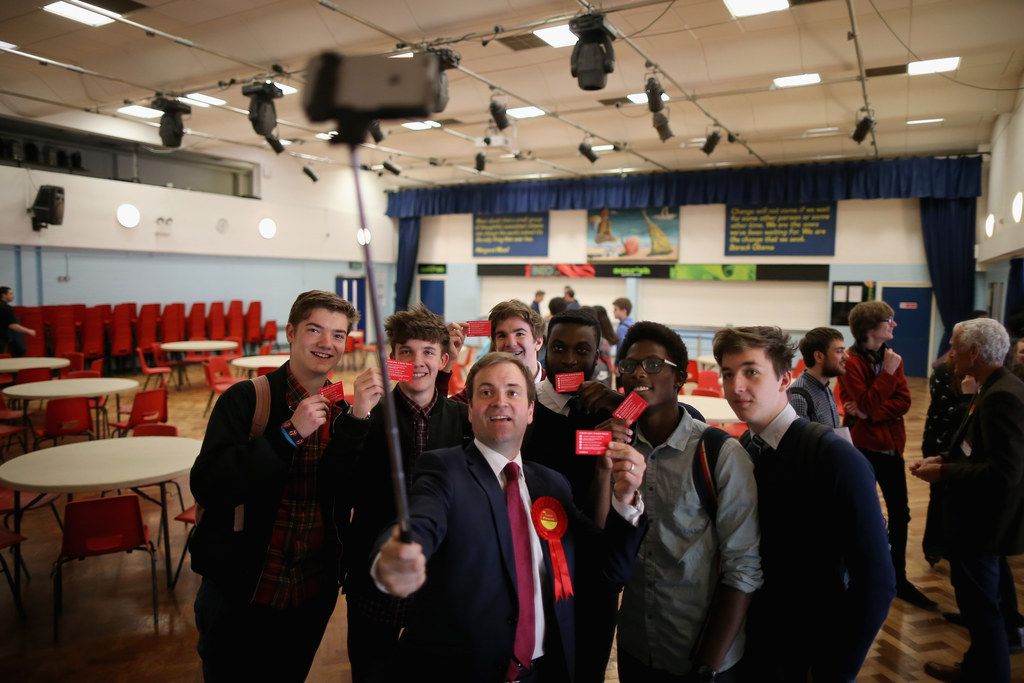 26.
George Osborne can't get it at all.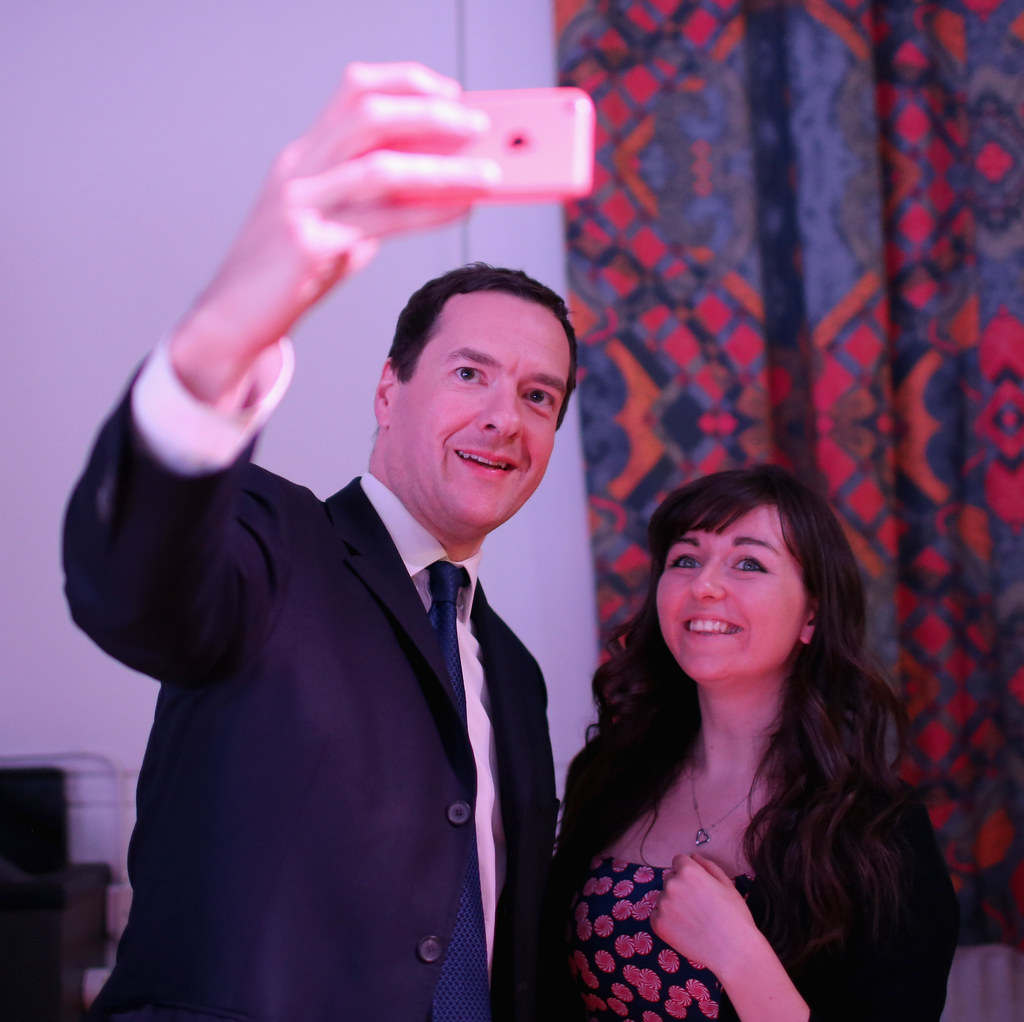 27.
Boris Johnson will try to be selfie-ready.
28.
And prod curiously at the phone.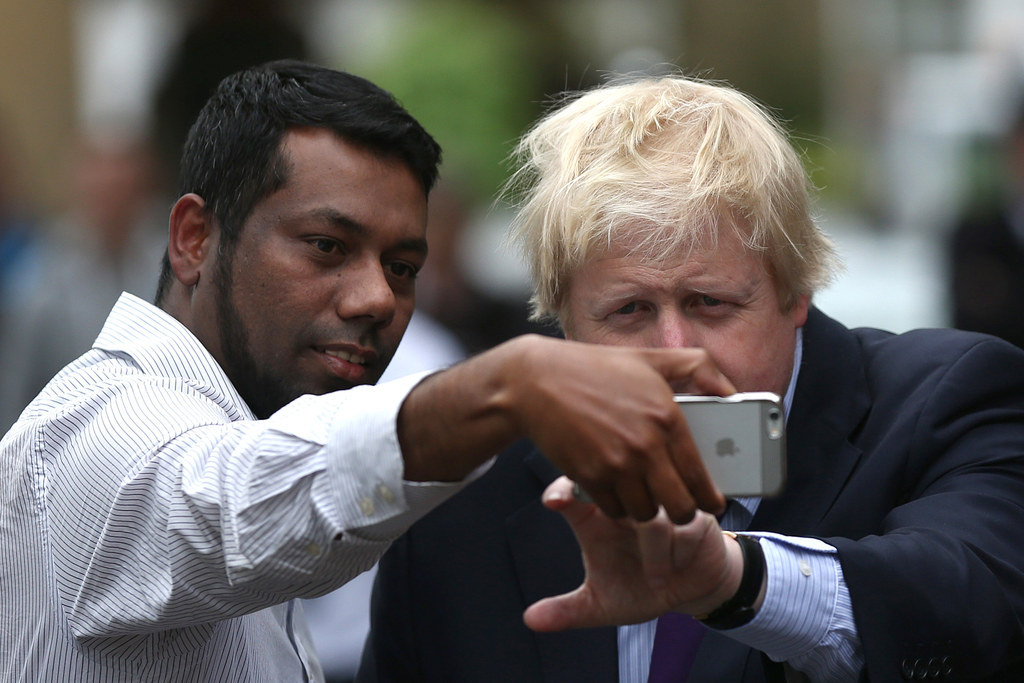 29.
He will try to handle two at once.
30.
But selfies conspire against him.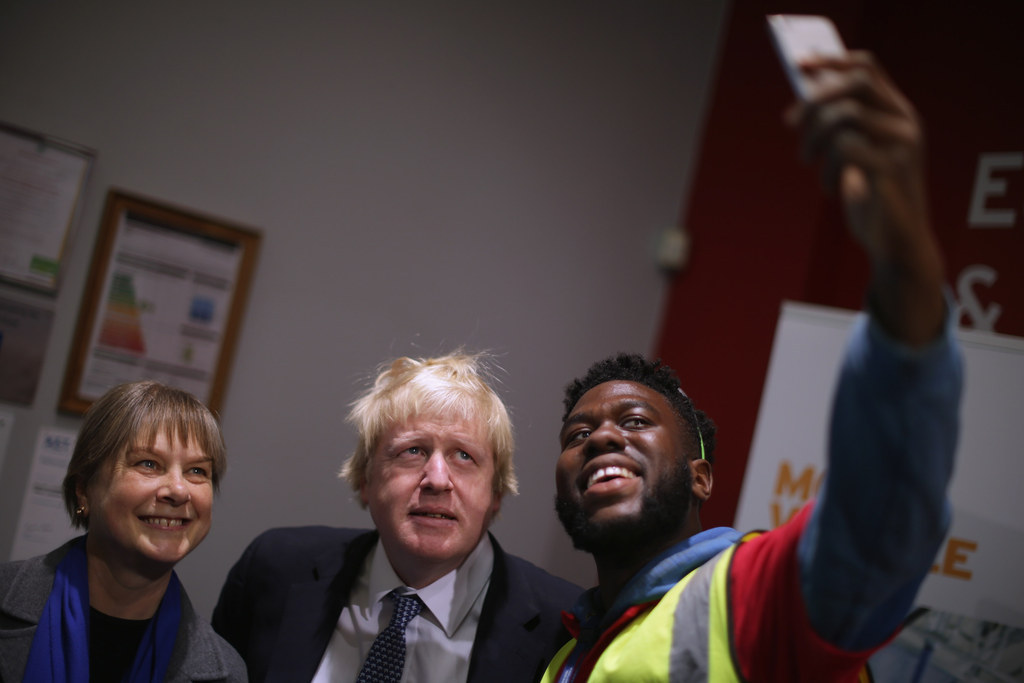 31.
And he has to flee.
32.
Nick Clegg can't even go to a fish & chip shop without getting in a selfie.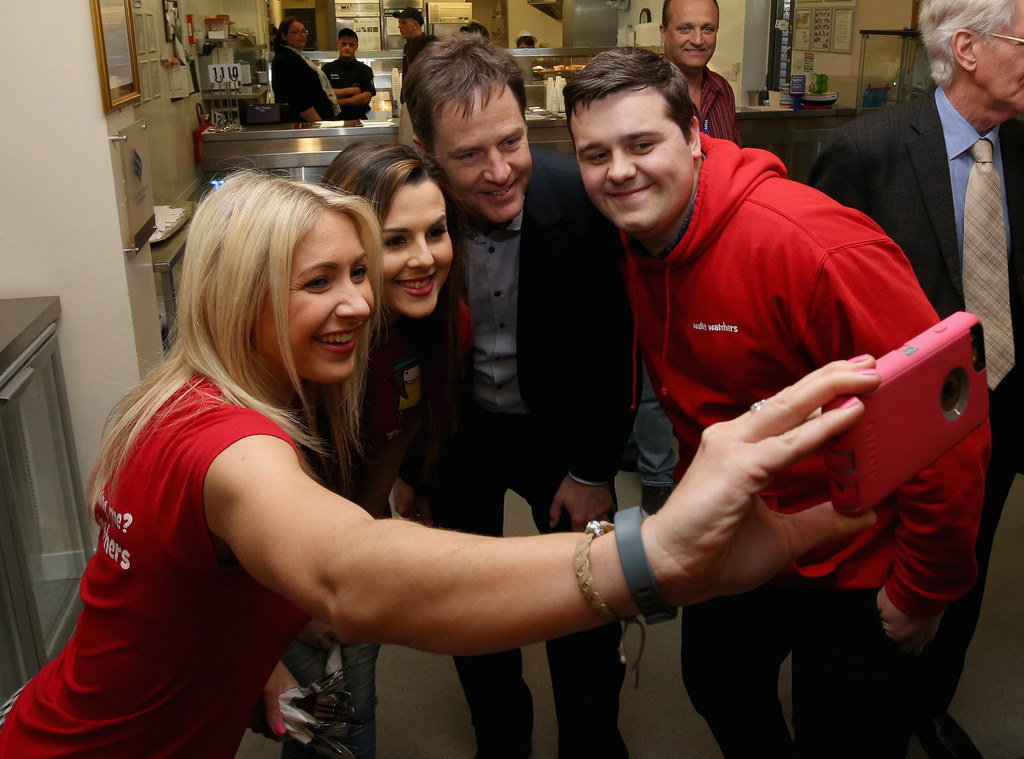 33.
He wants to take great shots.
34.
But just ends up looking uncomfortable by a van.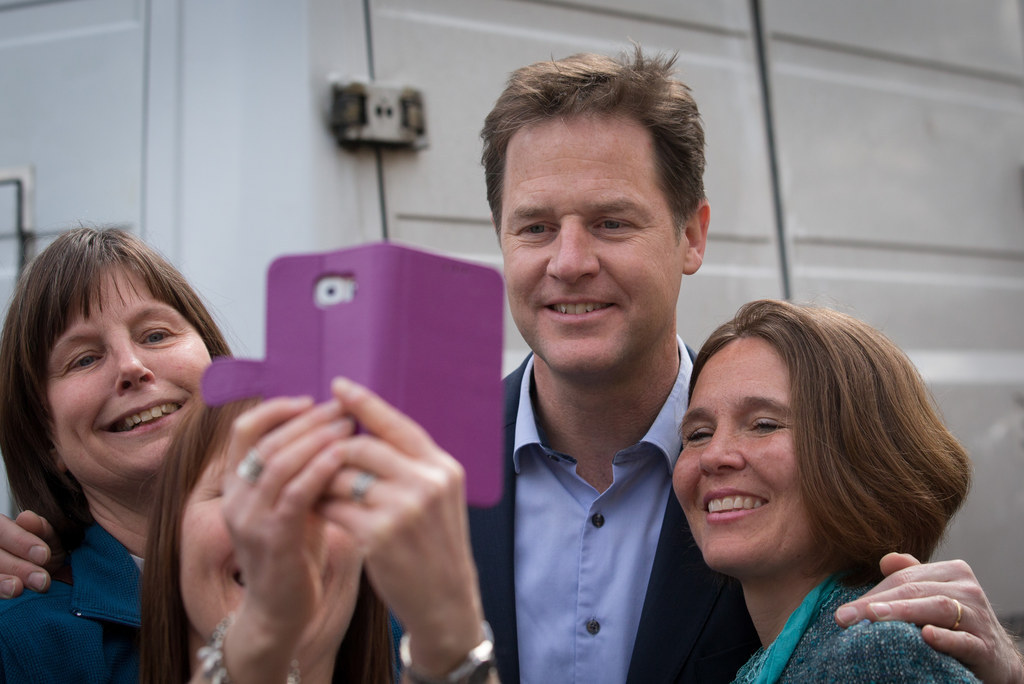 35.
DUP candidate Ian Paisley Jr really struggled with the selfie initially.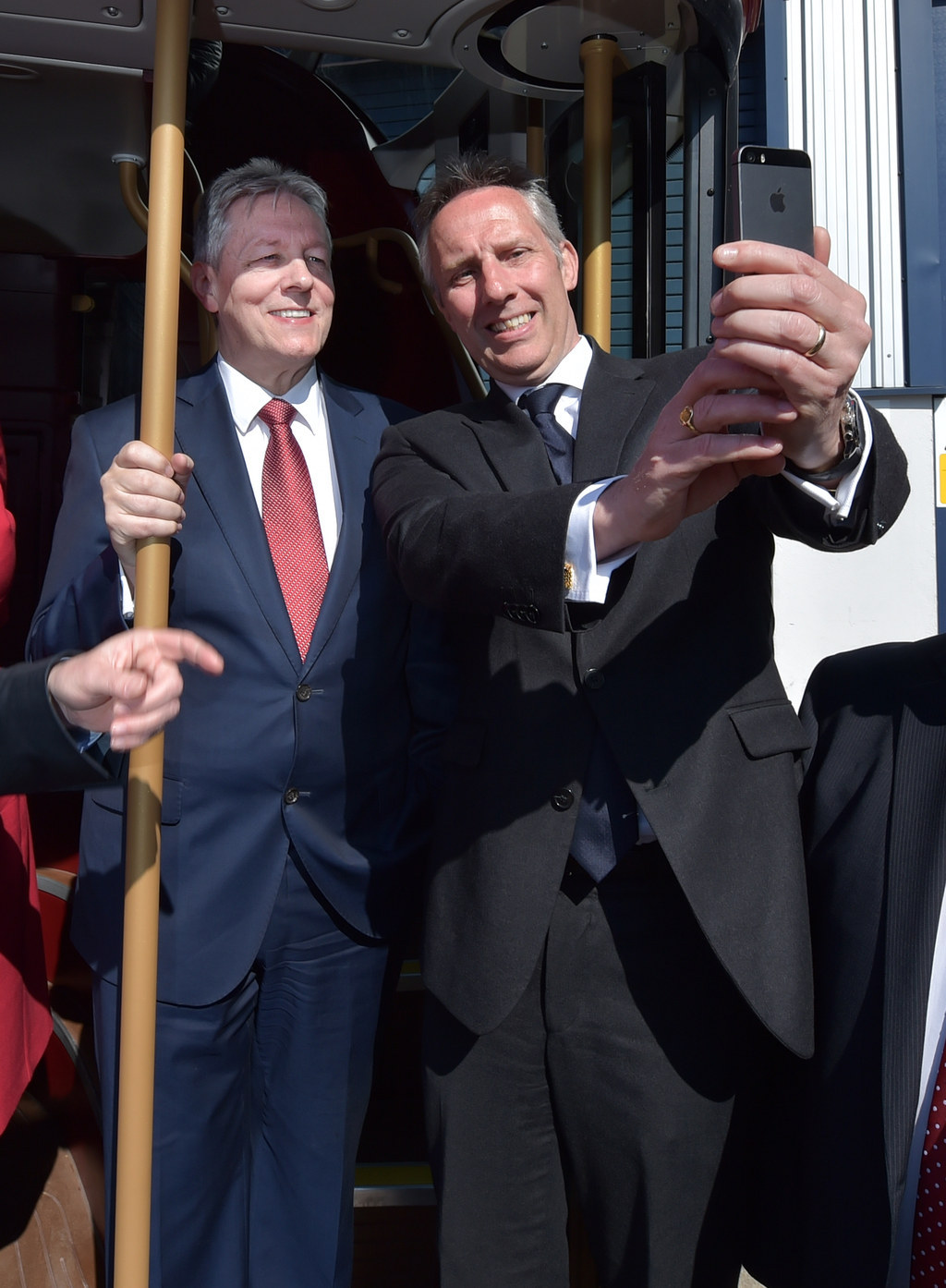 36.
And may have needed to get help.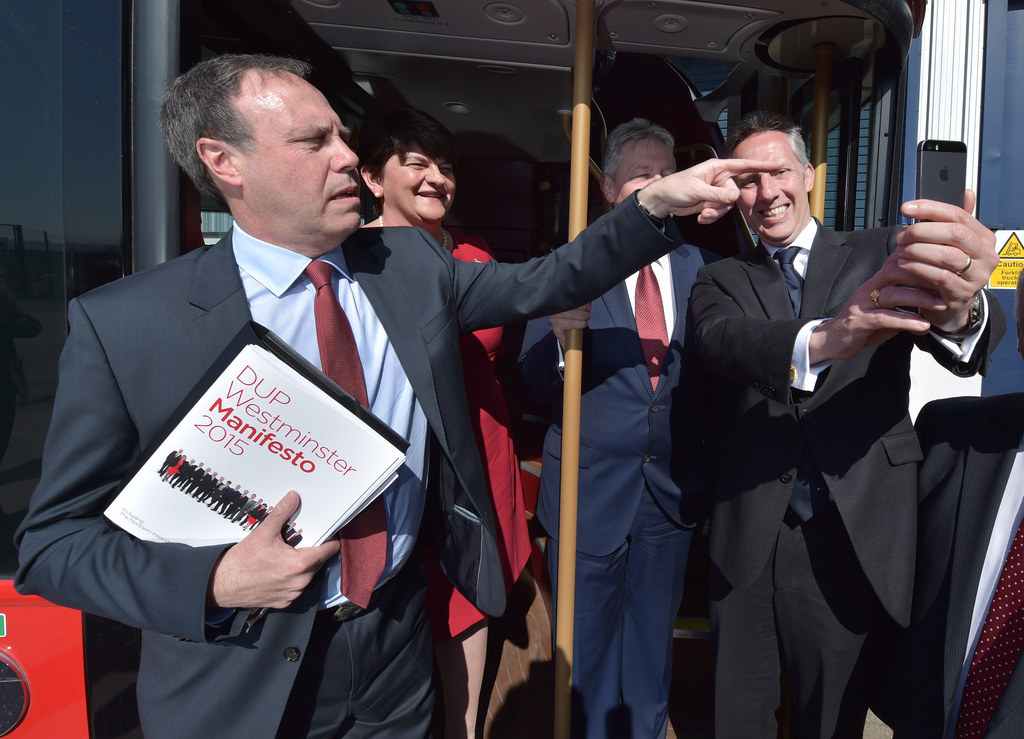 37.
But, to be fair, look at his flawless goddamn skills now.
38.
But the undisputed Queen of the Selfie is Nicola Sturgeon.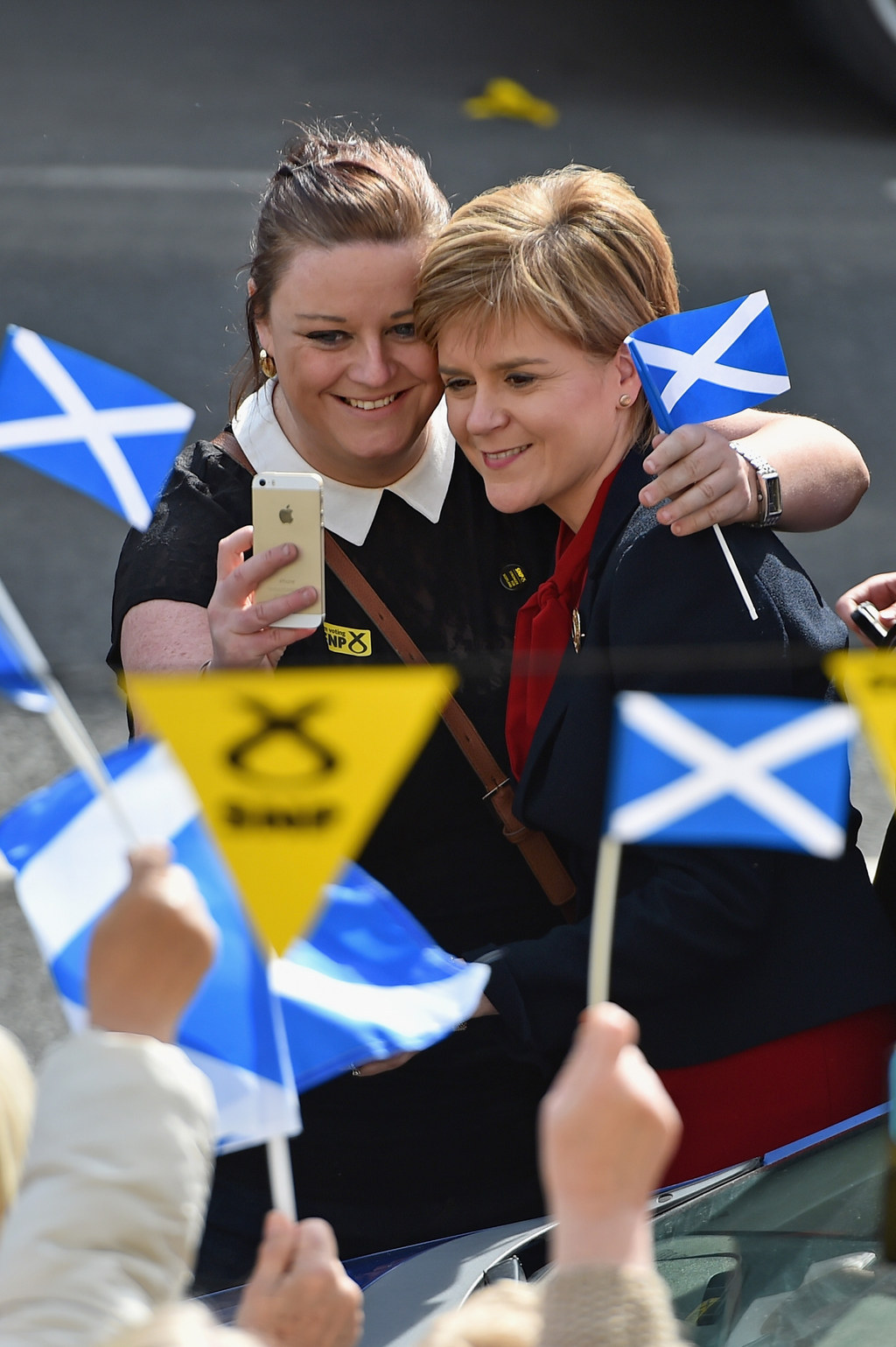 39.
She'll always take a selfie.
40.
Taking selfies with ruthless efficiency.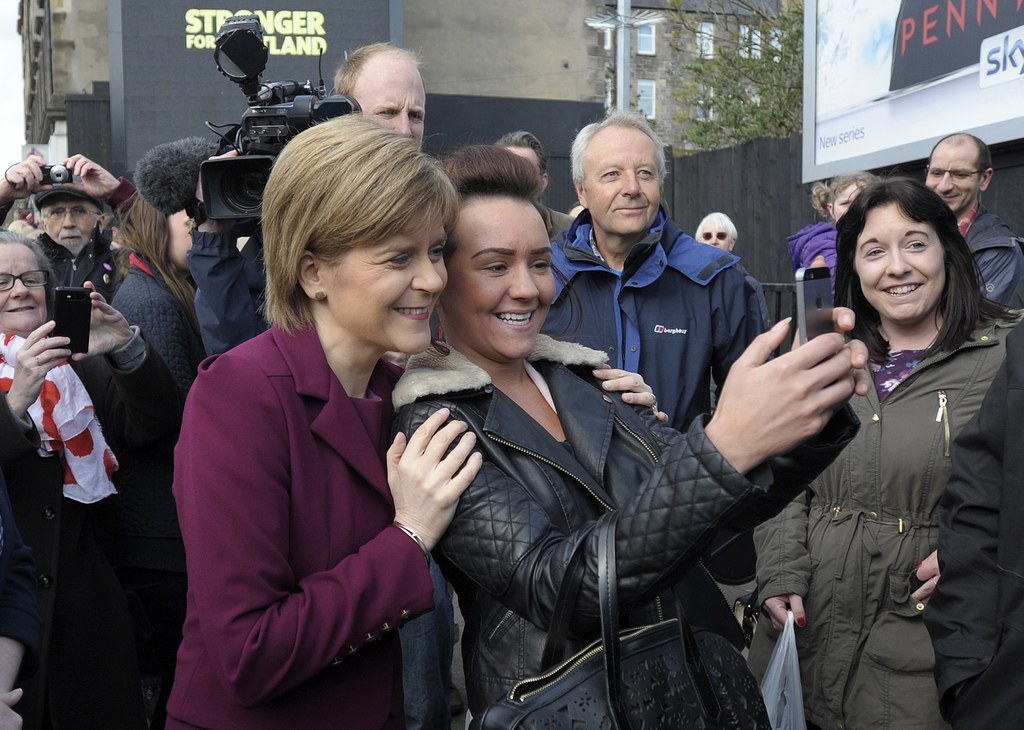 41.
Because everyone wants one with her.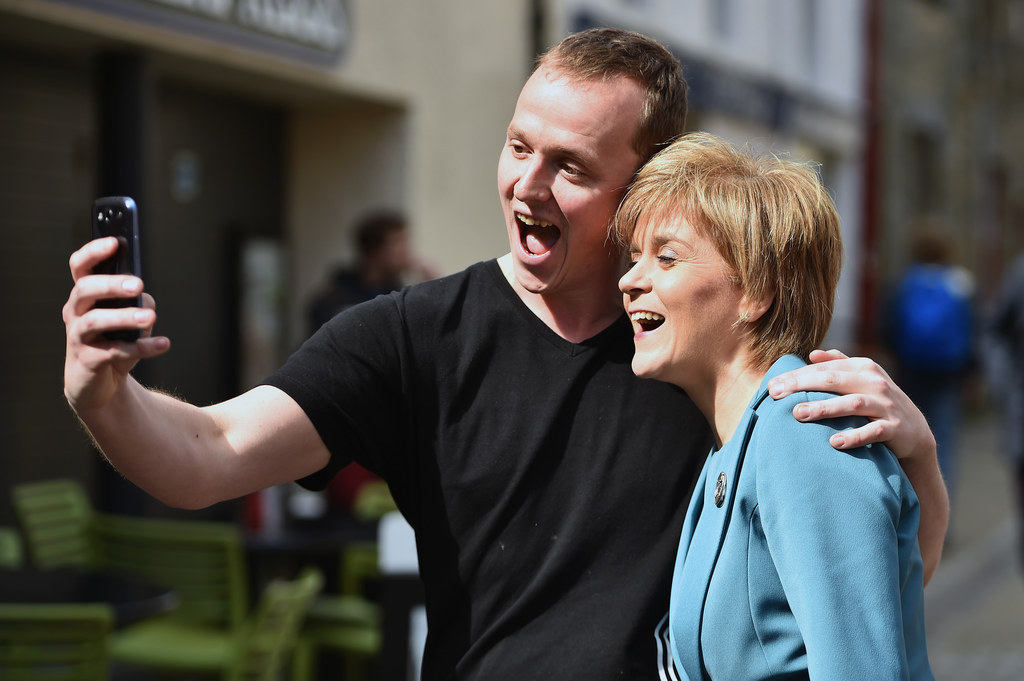 42.
Top-notch selfie-taking form.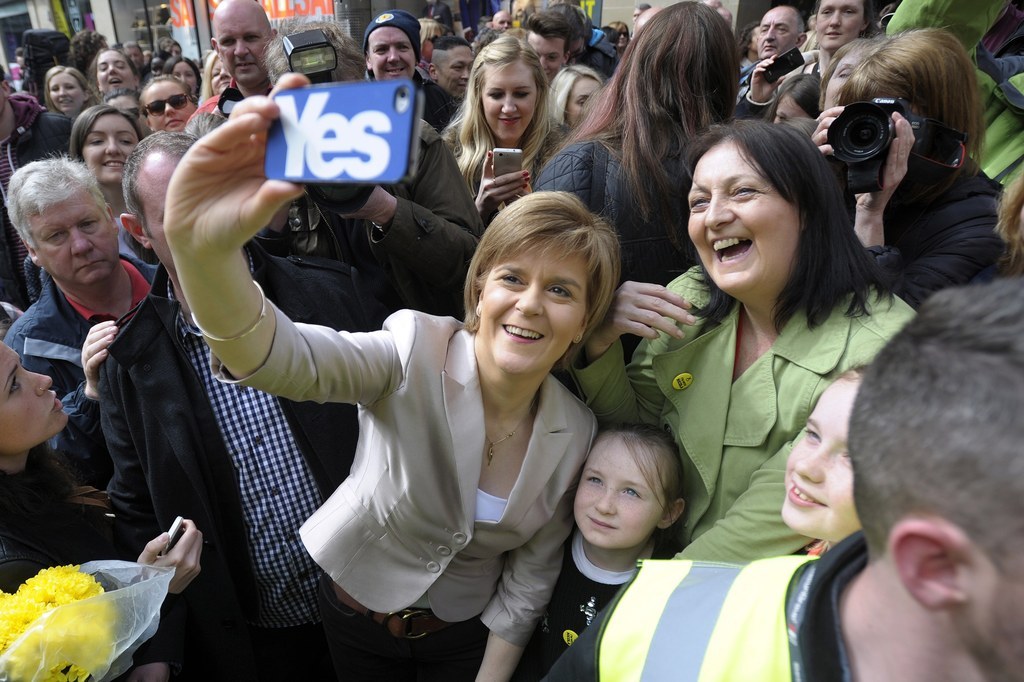 43.
She is adept with all technologies.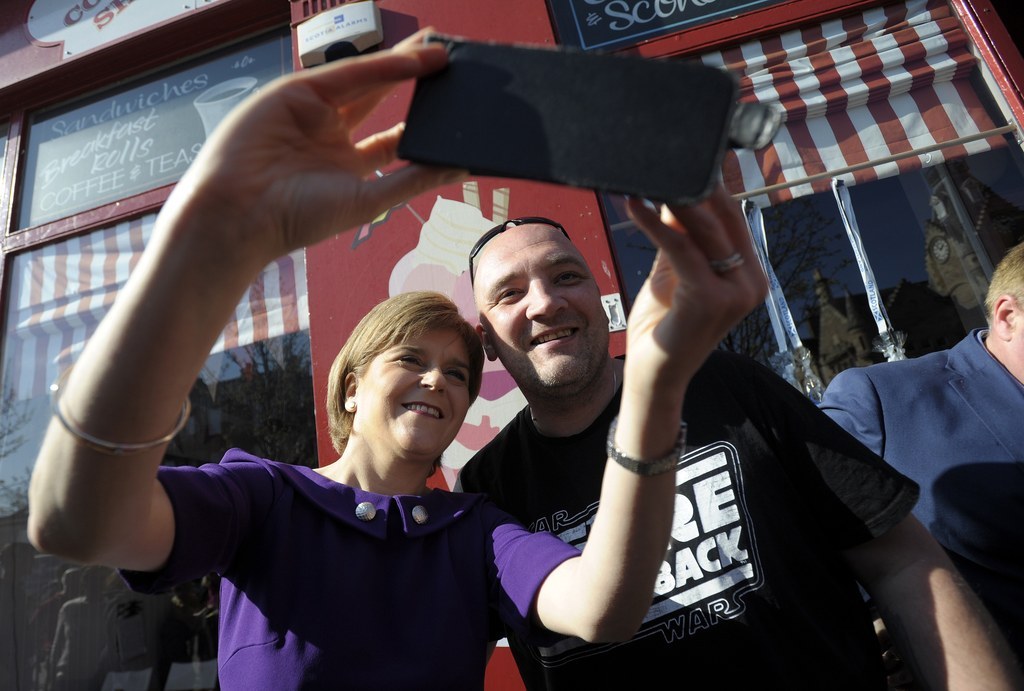 44.
iPhone...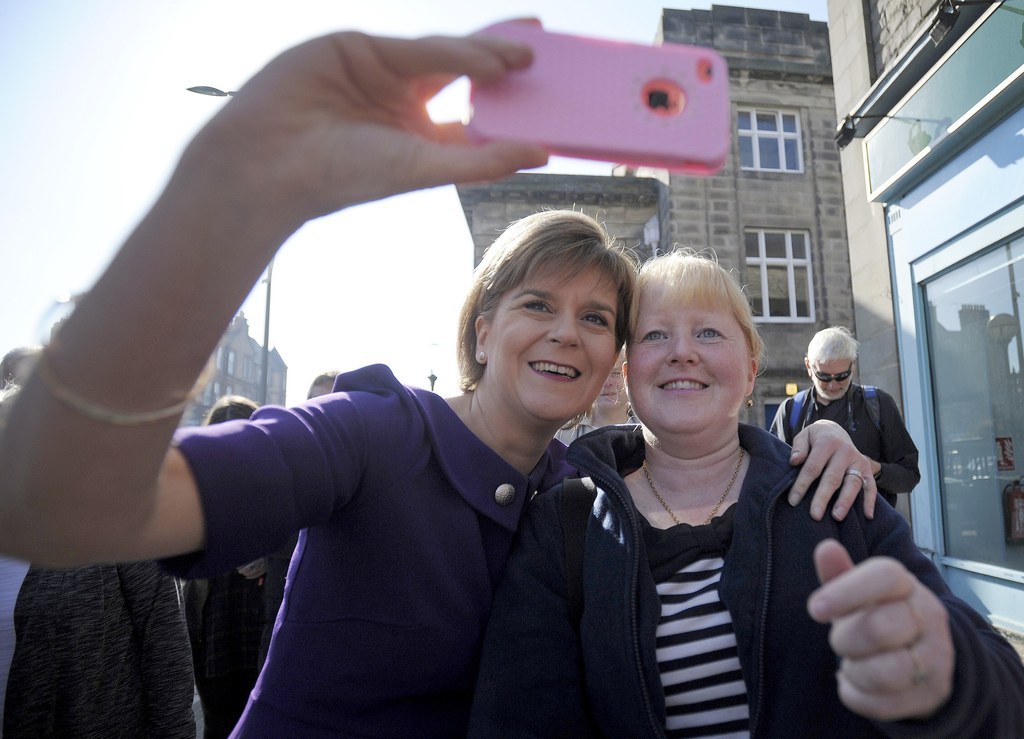 45.
Android...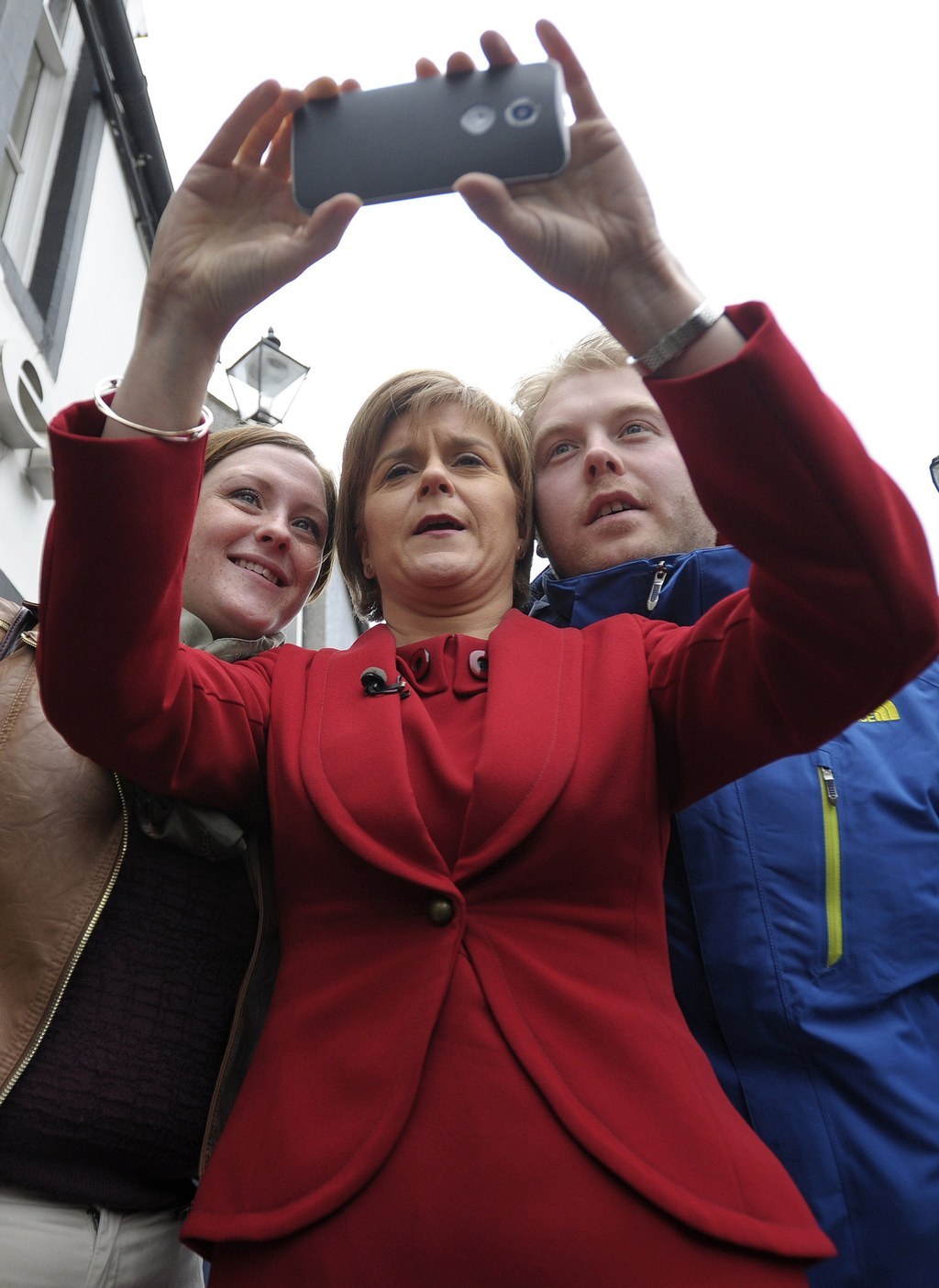 46.
Even an iPad if she has to.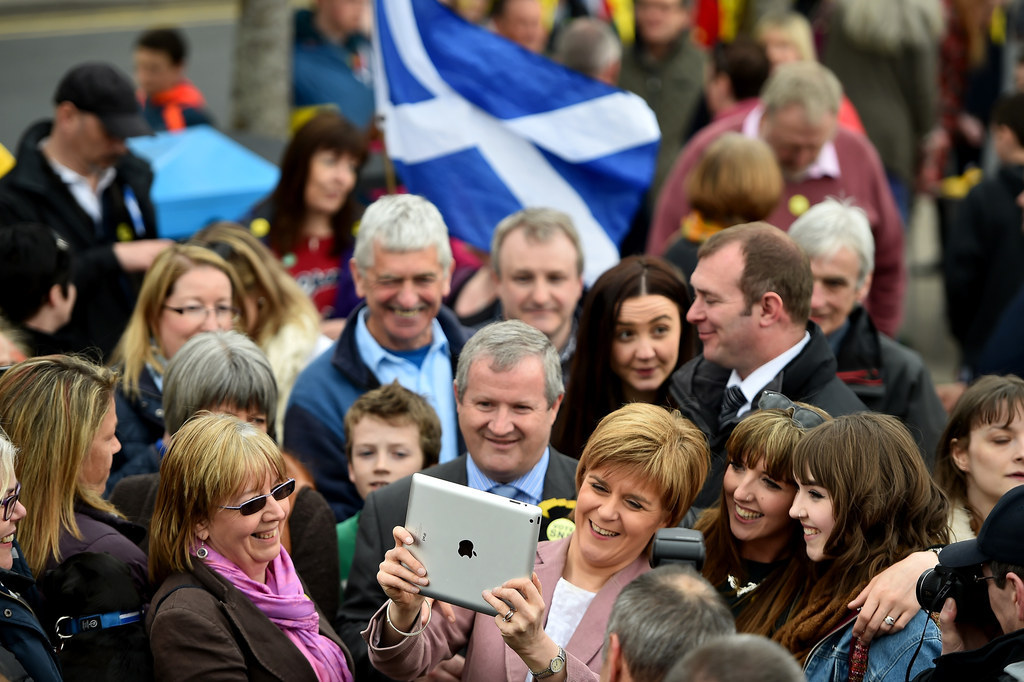 47.
She'll share the limelight with Alex Salmond if necessary.
48.
Look at them go.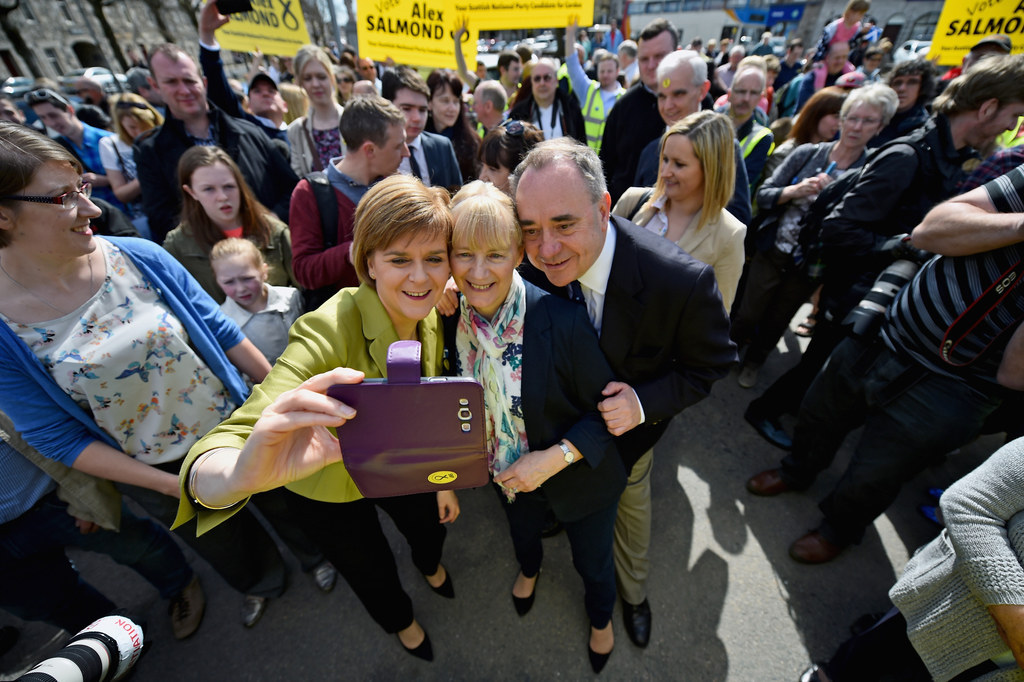 49.
But she really doesn't need him.
50.
Her duckface is flawless.
51.
Her angles perfect.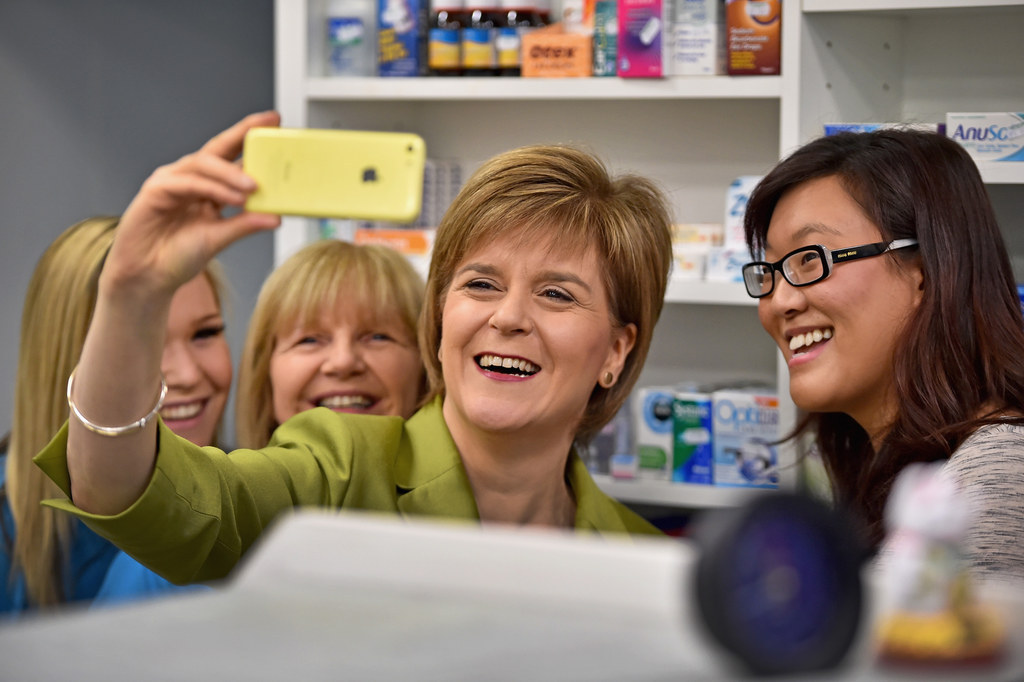 52.
Her smile beaming.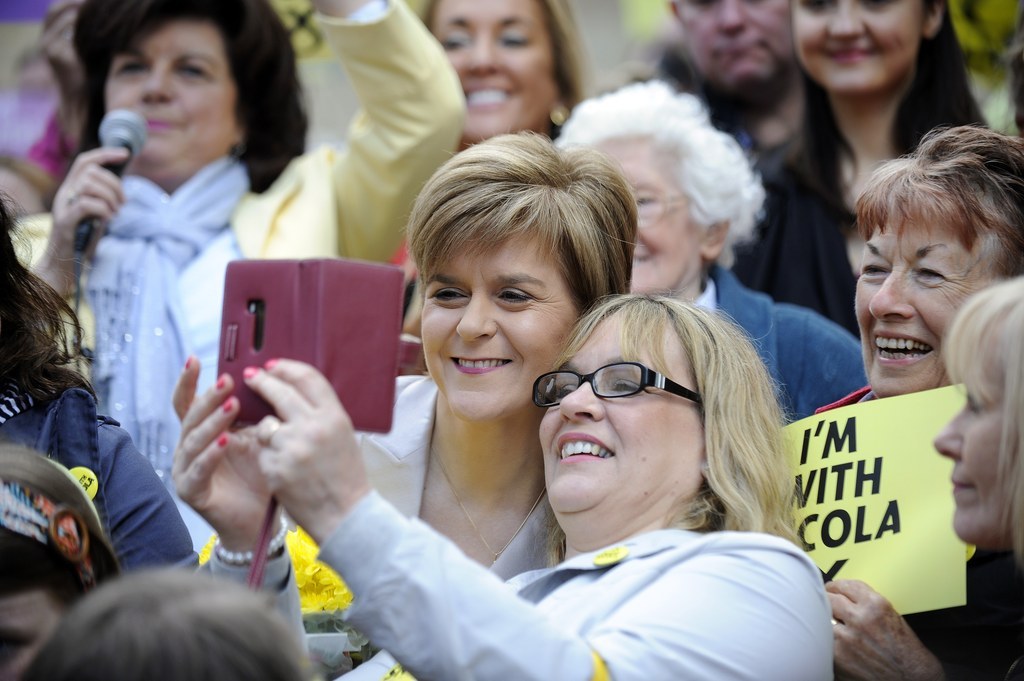 53.
She even checks the photo afterwards.
54.
Crowds wants selfies with her.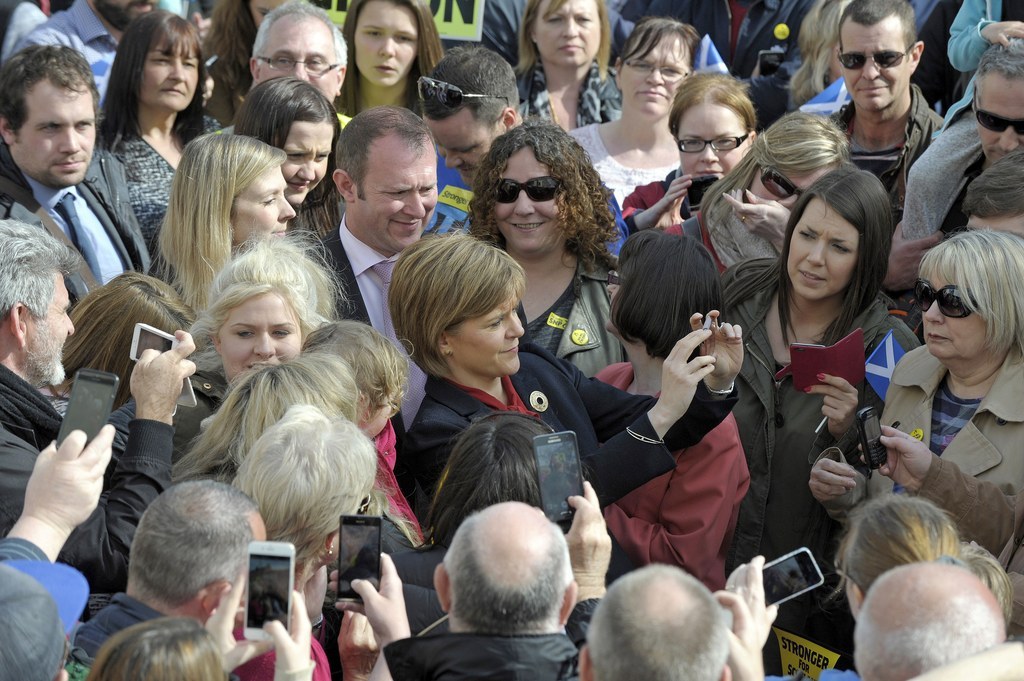 55.
Individuals want selfies with her.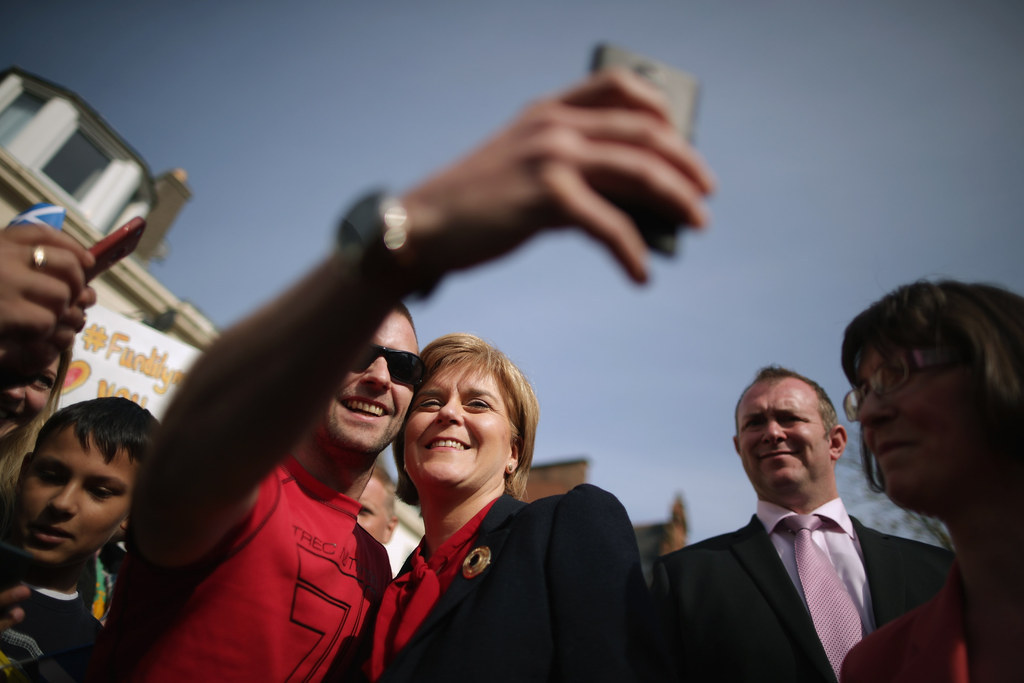 56.
Everyone wants a Sturgeon selfie.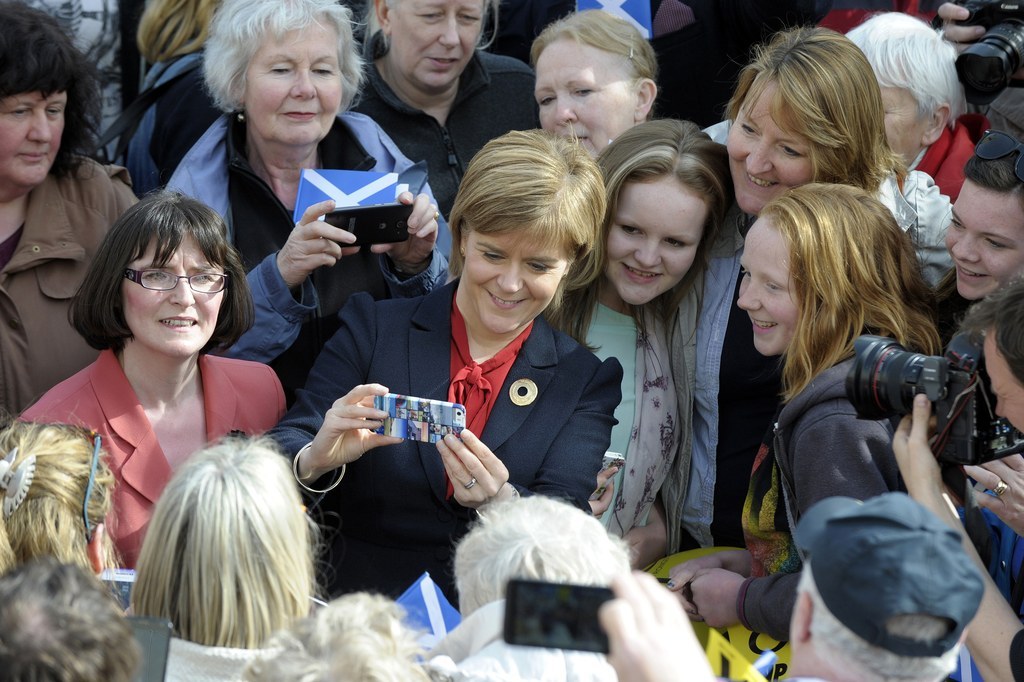 57.
More like the Selfie Nationalist Party, right?