I was briefly really excited about Arya dying in that episode.
At the end of the fourth season though, she left The Hound to die on a rock and went to Braavos. That was in 2014, two goddamn years ago now.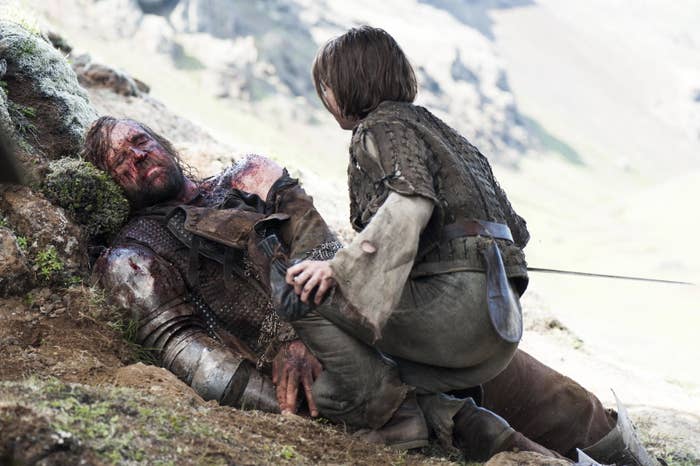 Except the whole thing has been broken from the very beginning! Arya wanted to become an assassin to kill the remainder of her list. Except that to do that, she had to give up her previous name, life and motivations - such as the list.

What's most aggravating about this is that Arya was fucking shit at being a Faceless Man.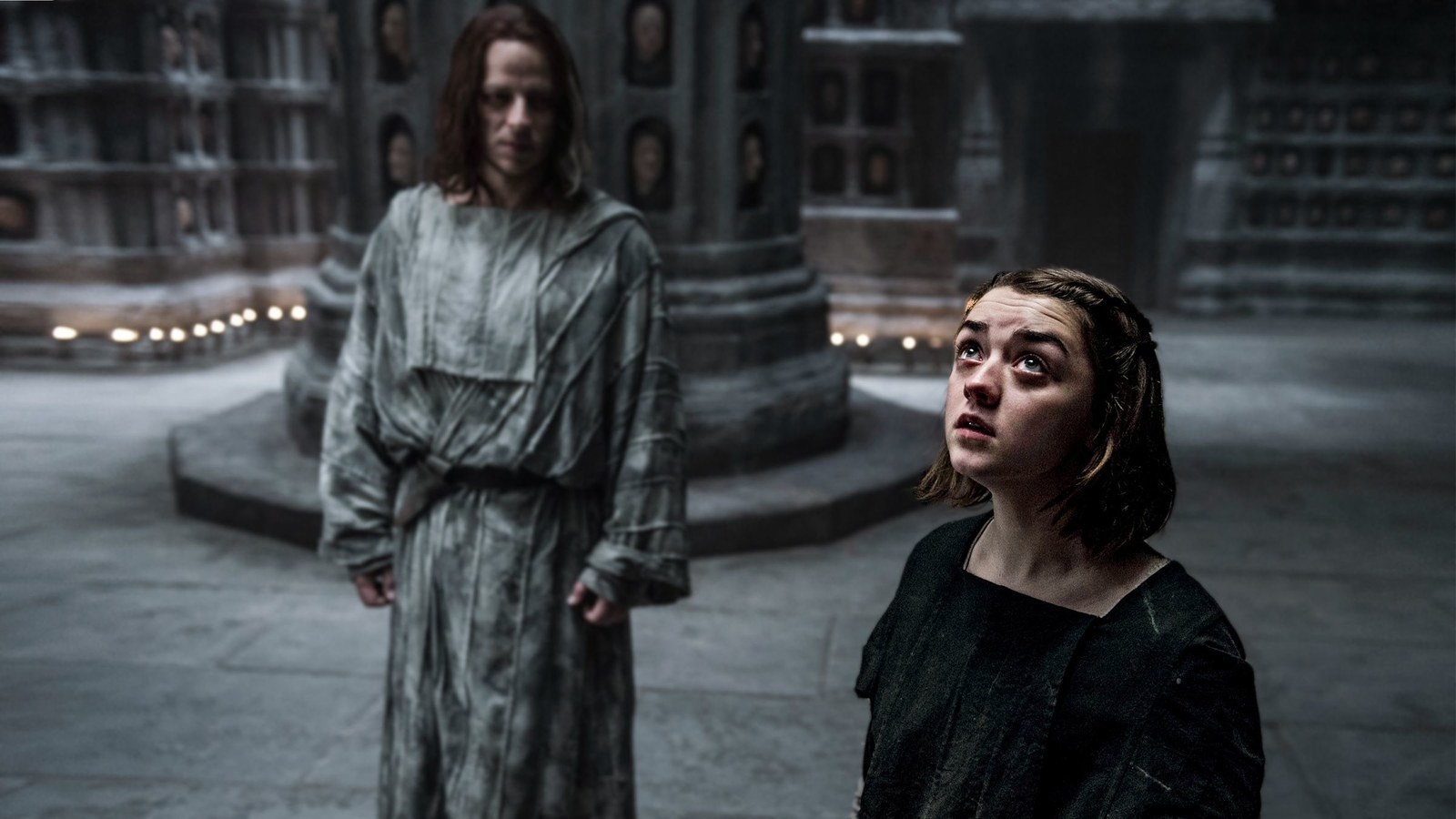 It's been two seasons of the worst storyline. Two years of watching Maisie Williams do the best she can do when her entire characterisation has been reduced to "get hit with a stick."
If on the other hand, she'd been killed, at least then there would have been at least a purpose.
She'd have been playing with a force too powerful for her, struggling to bend religion to her own ends and having it lash back against her. The unmanagable threat of religion would become the over-arching theme of the season; "Arya discovers the gravest danger of religion, as Cersei struggles to control the Faith Militant in King's Landing, while Jon lives only on a whim of the Lord of Light."
On a baser level, imagine the sad tragedy of the missing Stark child.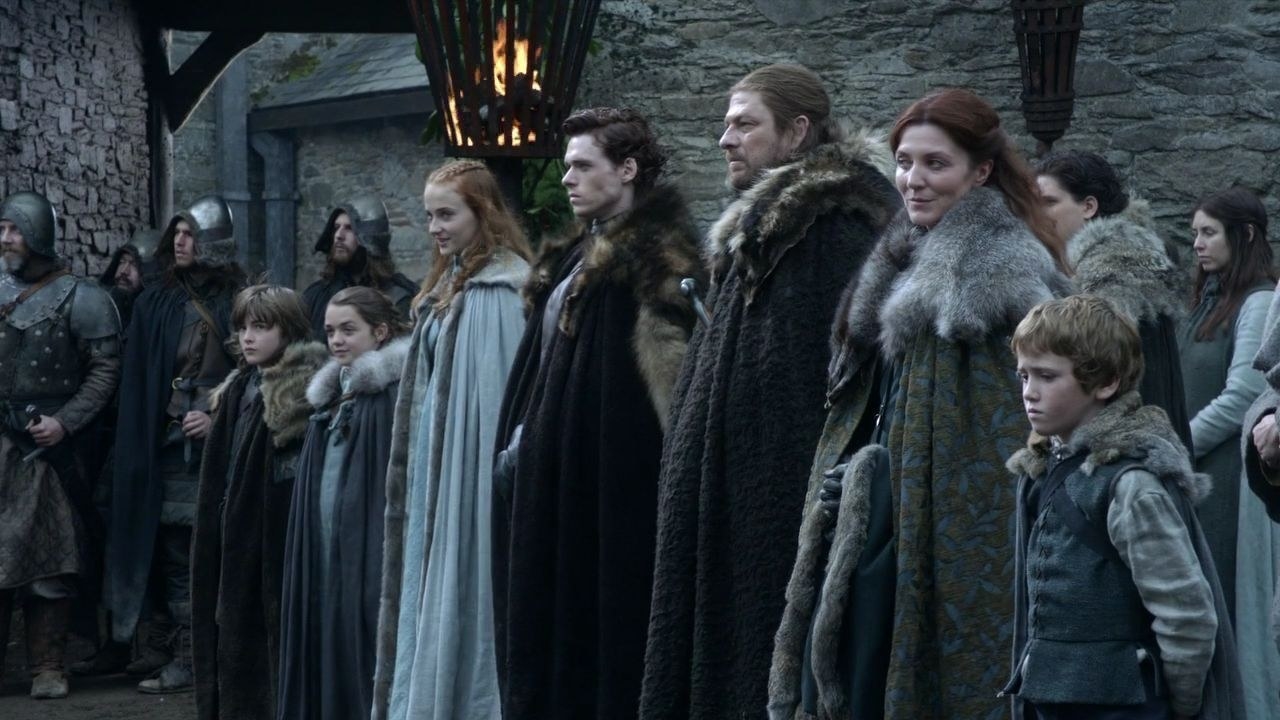 But of course, she will survive, partly because she's in the preview for next week, but mainly because this show has lost it's ability to surprise any more.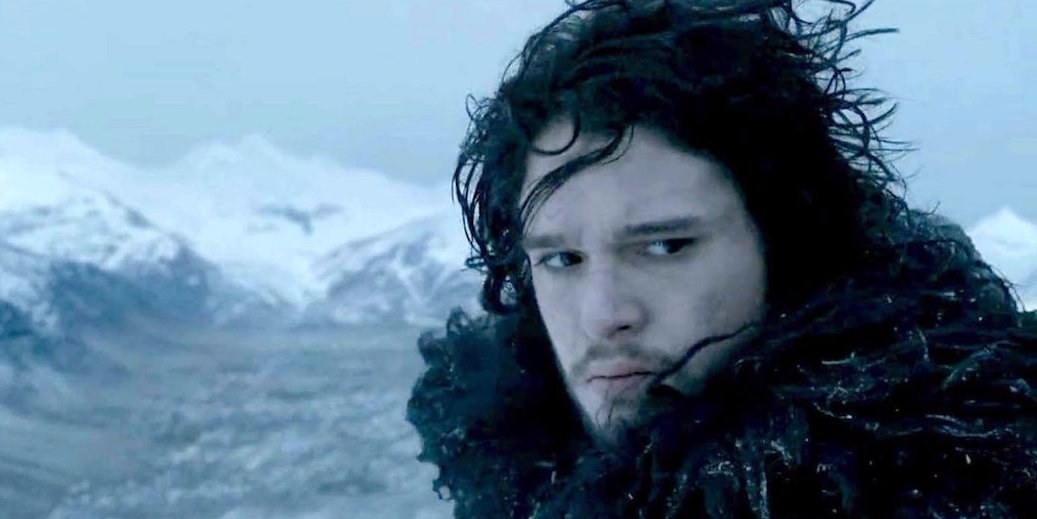 But it also points to a bigger problem with late-stage Game of Thrones, now that we're closing in on an end to a set of stories started a quarter of a century ago.
The entire saga is predicated on George R. R. Martin's response to classic fantasy, and both his refusal to adhere to, and desire to undermine, the fantasy tropes that he felt were limiting fantasy writing. So the son doesn't avenge his father; he's betrayed and murdered. The maiden doesn't get a noble prince; she gets betrothed to psychopaths and murderers. But now the stories have got to a place where that no longer works.
Either this whole thing ends well, in which case some characters are going to have to follow some pretty cliche tropes, or it's going to end badly, in which case it probably won't be that satisfying. And either way round, the characters are being pushed towards a big finale of some description - so the really major characters are going to have to survive.
Meanwhile, the story isn't unfolding any more, it's wrapping up to a denouement. All forms of narrative experience this, but rarely for so long - three seasons of television, two huge books, and rarely with such a colossal group of characters that have to be dealt with. Arya dying would have been proof of so many things - that there are still surprises, that people will die, that this is wrapping up to a full Game of Thrones style end - death, chaos, struggle, confusion. What we've been used to for so long.
But mostly it's a wasted opportunity to get out of this dead end of a storyline in Braavos. I like Arya, but at this point I would rather have her dead, than ever see a single second of Braavos again.