1.
So first up, Kayne went to Nando's.
3.
And it only got worse for her when she tried to make this joke.
4.
But at least she got to congratulate her friend Taylor Swift, even if she did end up with a face covered in lipstick.
5.
As Taylor Swift got her award, she excitedly thanked Ed Sheeran...
To a very, very cold response from his girlfriend.
6.
And when she was heading up to the stage, Taylor also decided to stroke someone's face.
7.
Ella Henderson lost the award for best British Solo Award to Paloma Faith, and she did not have a particularly convincing loser face.
9.
Then Kanye performed "All Day," but unfortunately, most of the performance was muted by the producers.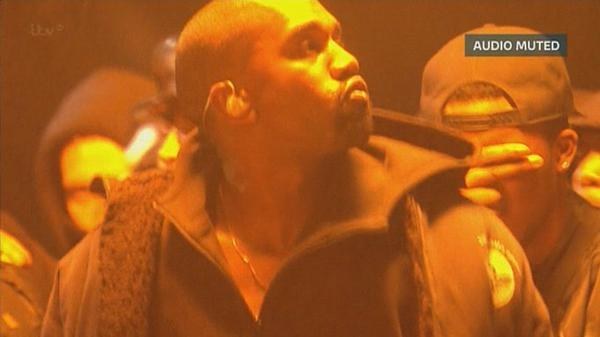 And unsurprisingly, reaction was not very positive.
11.
Then Taylor danced with Kim, and frankly neither of them looked like they knew what was going on.
13.
Jimmy Carr made a very awkward joke about Madonna.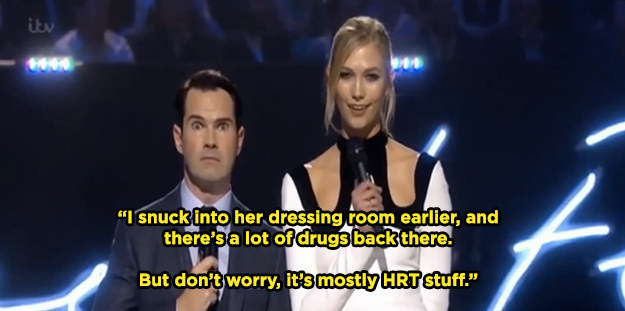 14.
So Karlie Kloss dropped some serious eyeroll.
TWICE. She's clearly practiced it to get it this consistent.
16.
Then Ant and Dec tried to interview Ed Sheeran, but someone nearby was not being subtle about taking a photo.
17.
Meanwhile, this bloke kept bouncing up and down in the background, for some reason.