I Went To The World's Largest "Star Wars" Fan Convention And It Was Everything
Here's everything you missed if you didn't make it to the 2017 Star Wars Celebration.
Hi, my name is Luis Del Valle and I had the opportunity to travel to the 2017 Star Wars Celebration in Orlando. (And you don't turn down an opportunity like that.)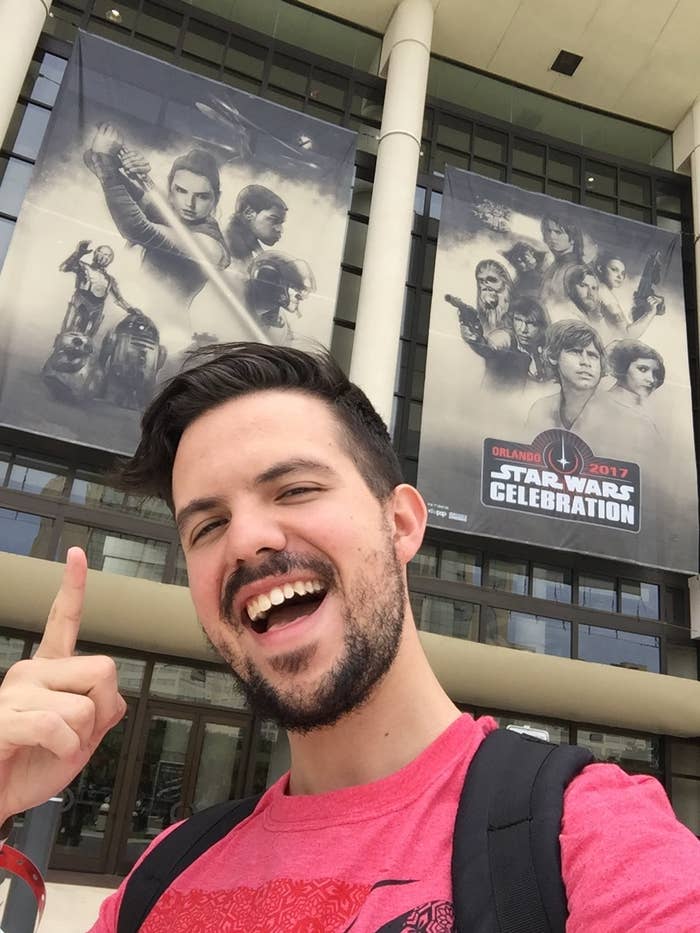 If you're not familiar, Star Wars Celebration is the largest Star Wars fan convention in the world.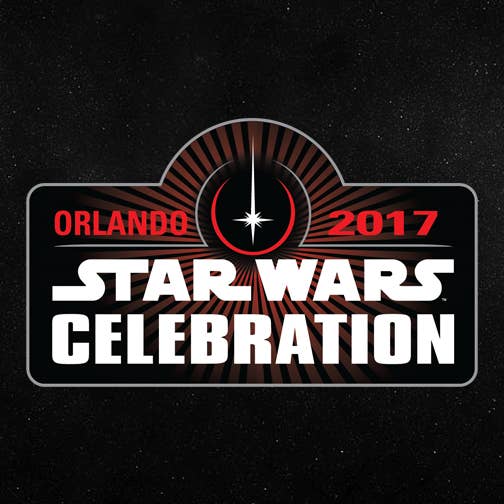 The heart of the event is the main hall where you'll find a bit of everything (like at most of geek conventions).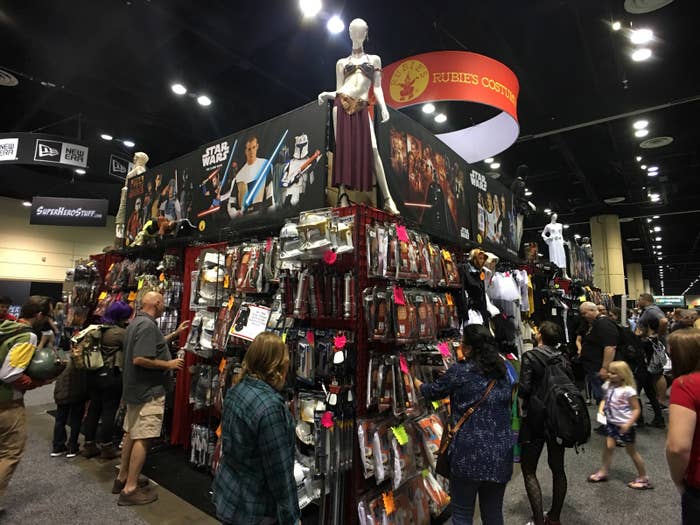 Like, literally everything: toys, posters, t-shirts, key rings, pins... even thematic food.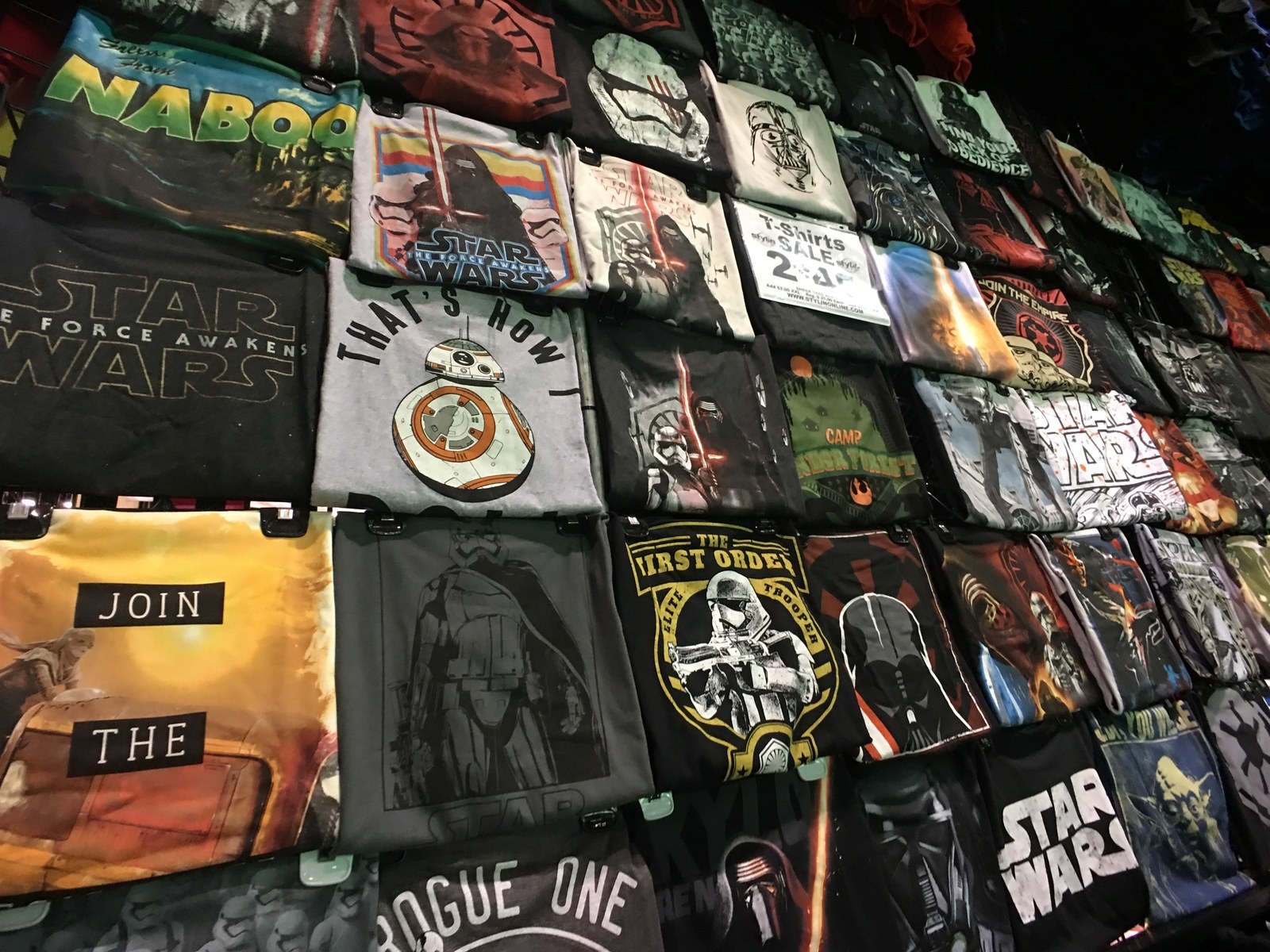 What really makes the Star Wars Celebration a draw is that it's usually where the most important announcements about the Star Wars universe happen.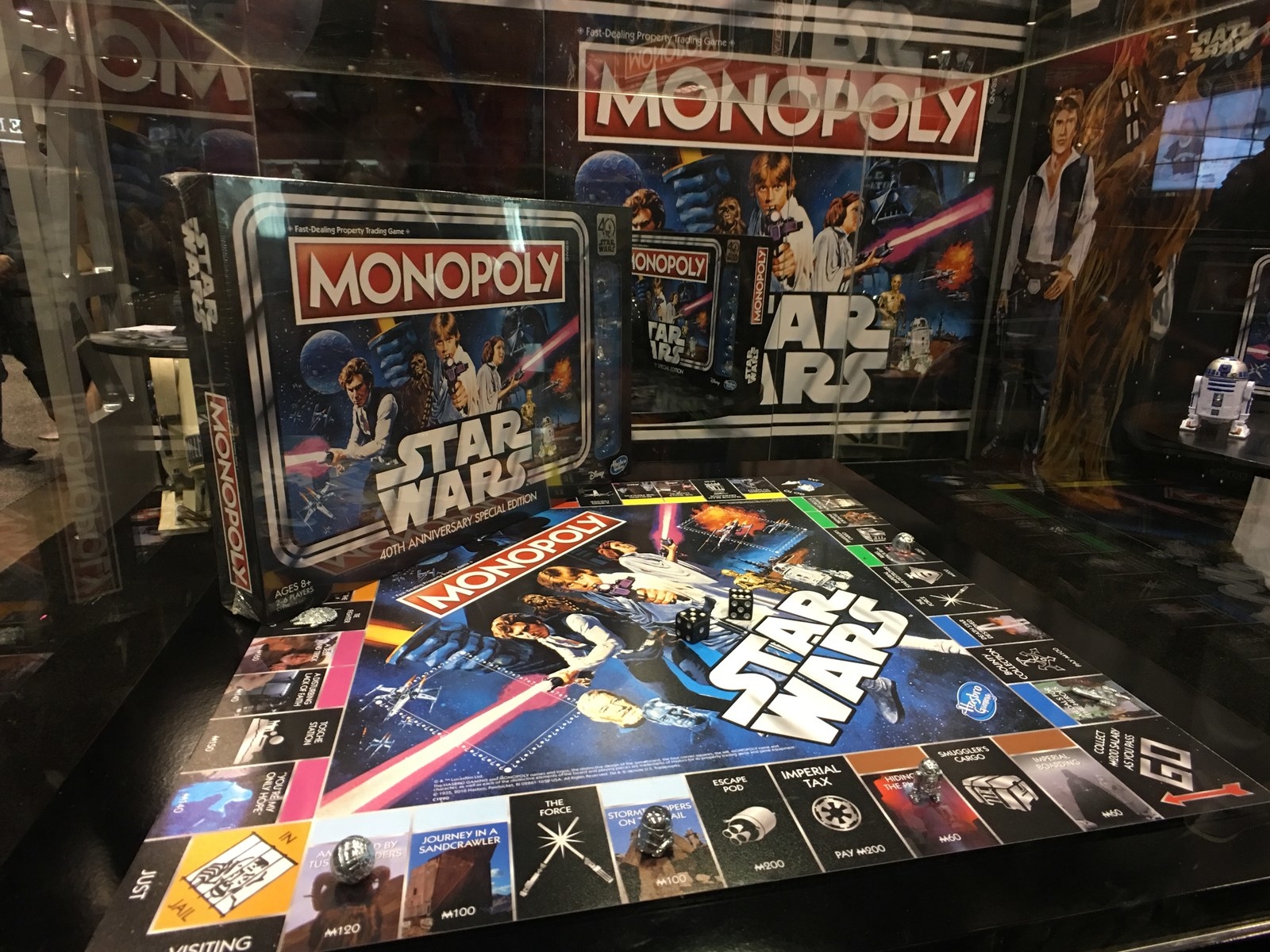 For example, this year Hasbro announced the launch of the Forces of Destiny toy line.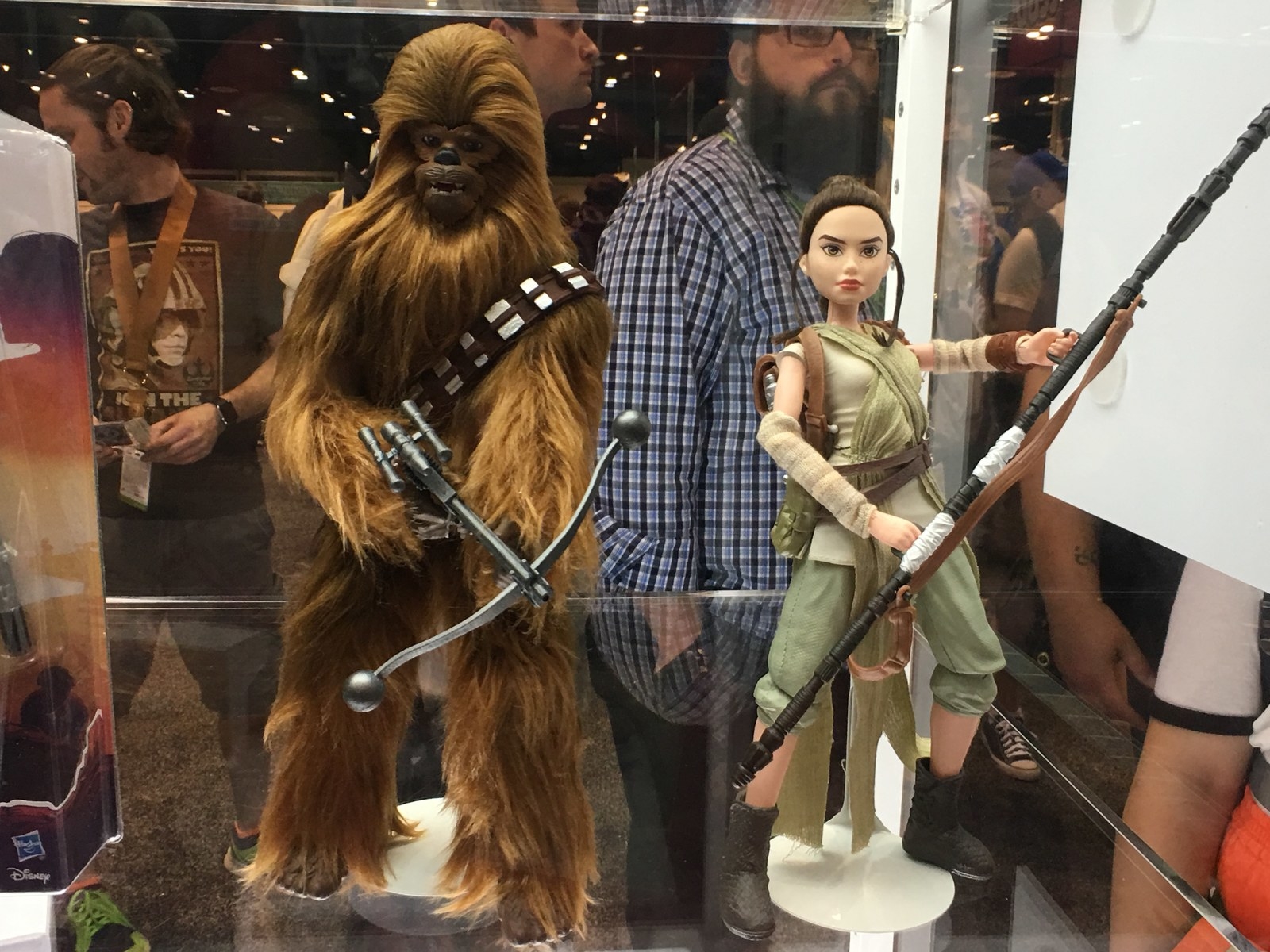 But aside from toys, you'll find all kinds of creations related to films.
Or this fashion designer who makes clothing inspired by the Star Wars universe: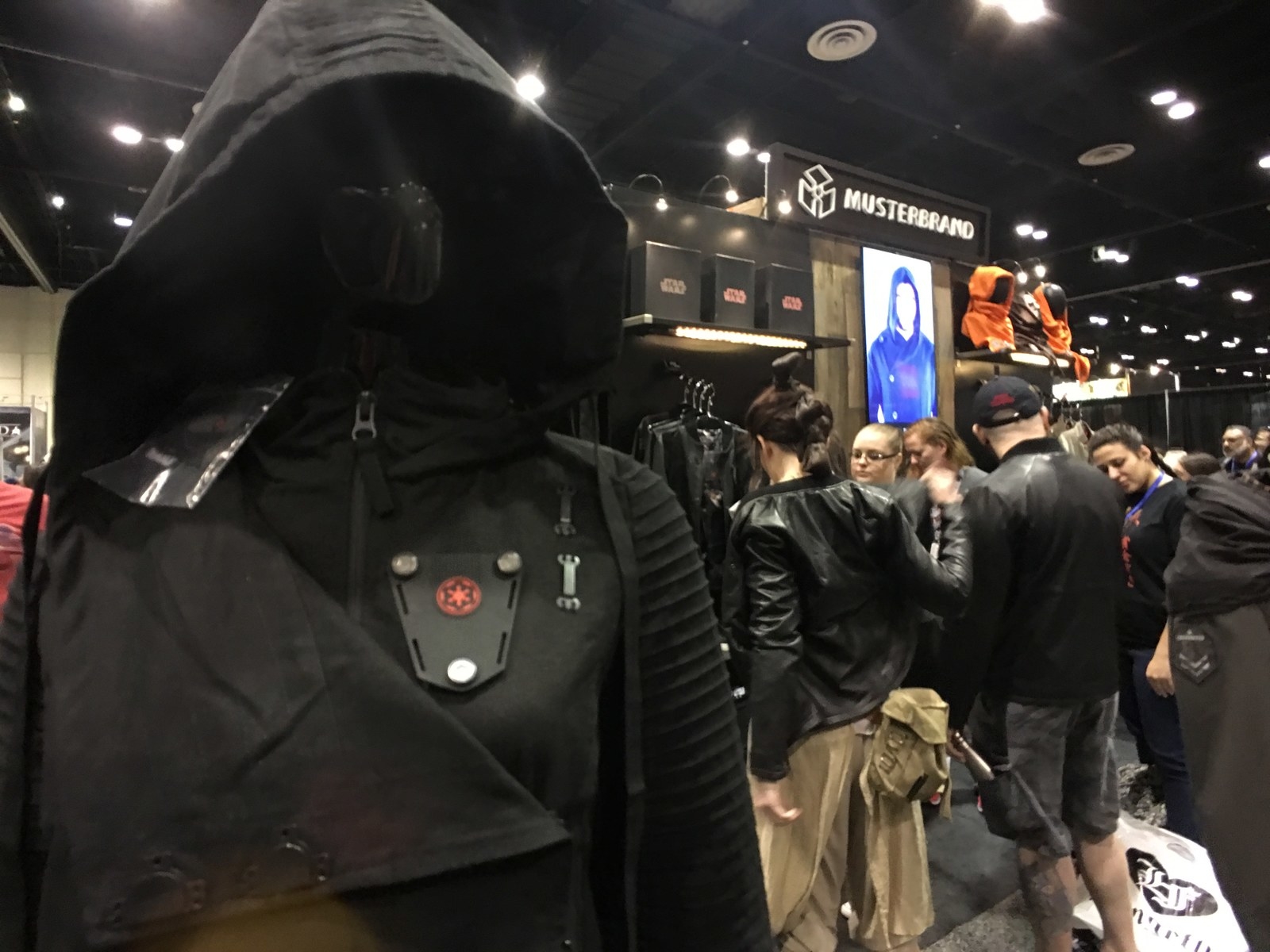 Maybe it goes without saying, but you'll probably want to have plenty of cash in your savings account before you go to Star Wars Celebration.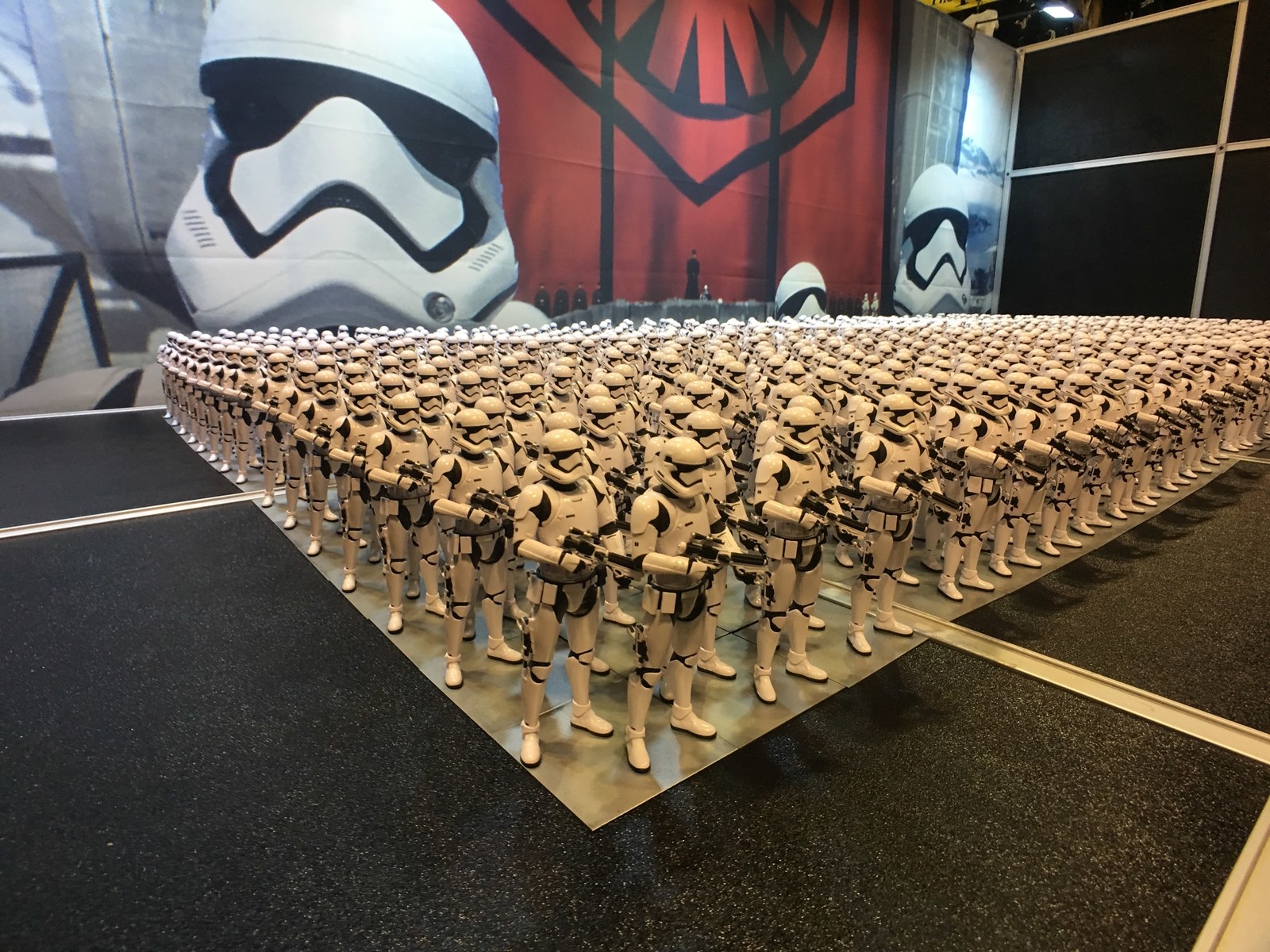 Still, there's plenty to enjoy even if you're not good with budgeting (like me).
From the most faithful and reliable costume recreations: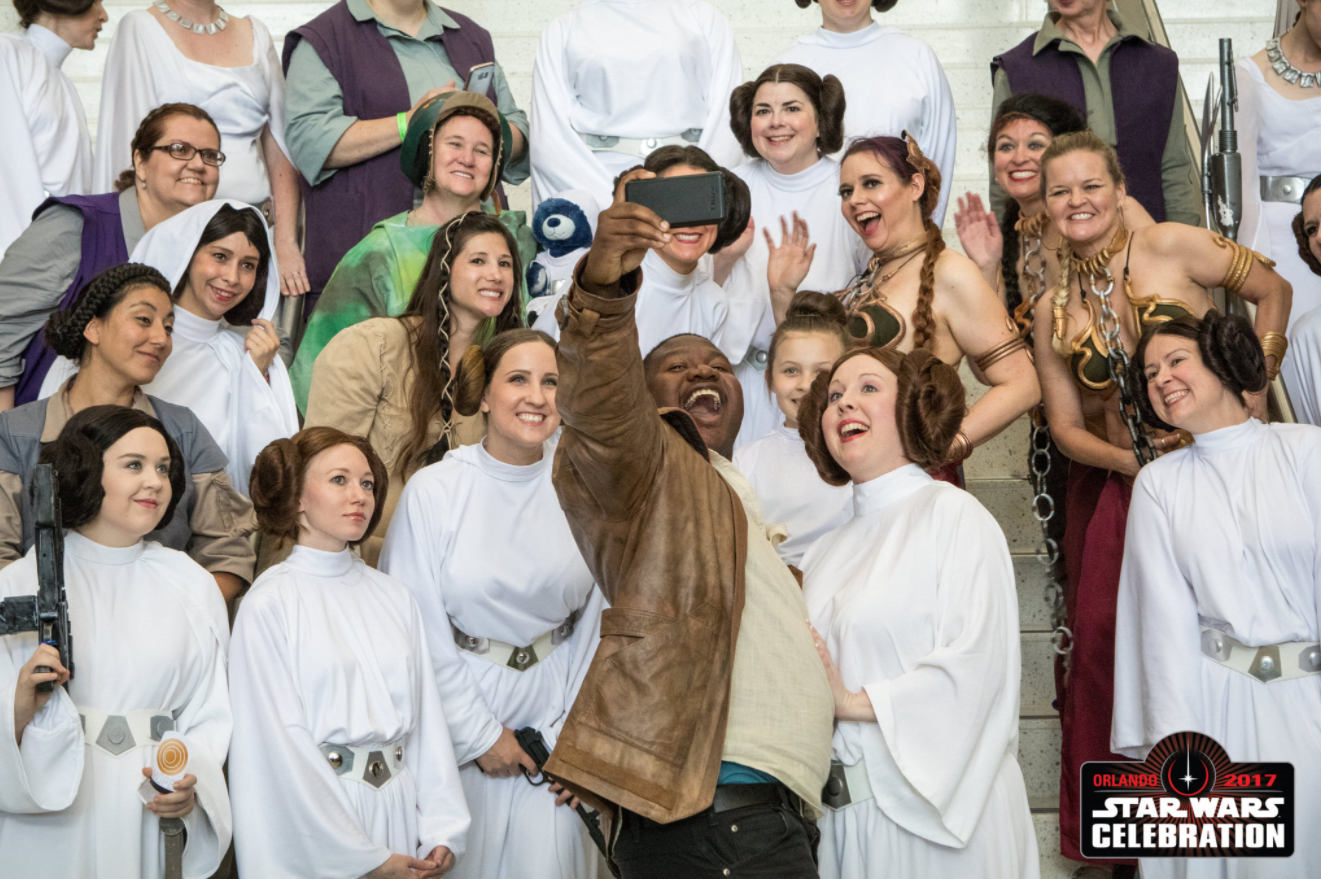 To the most ... creative?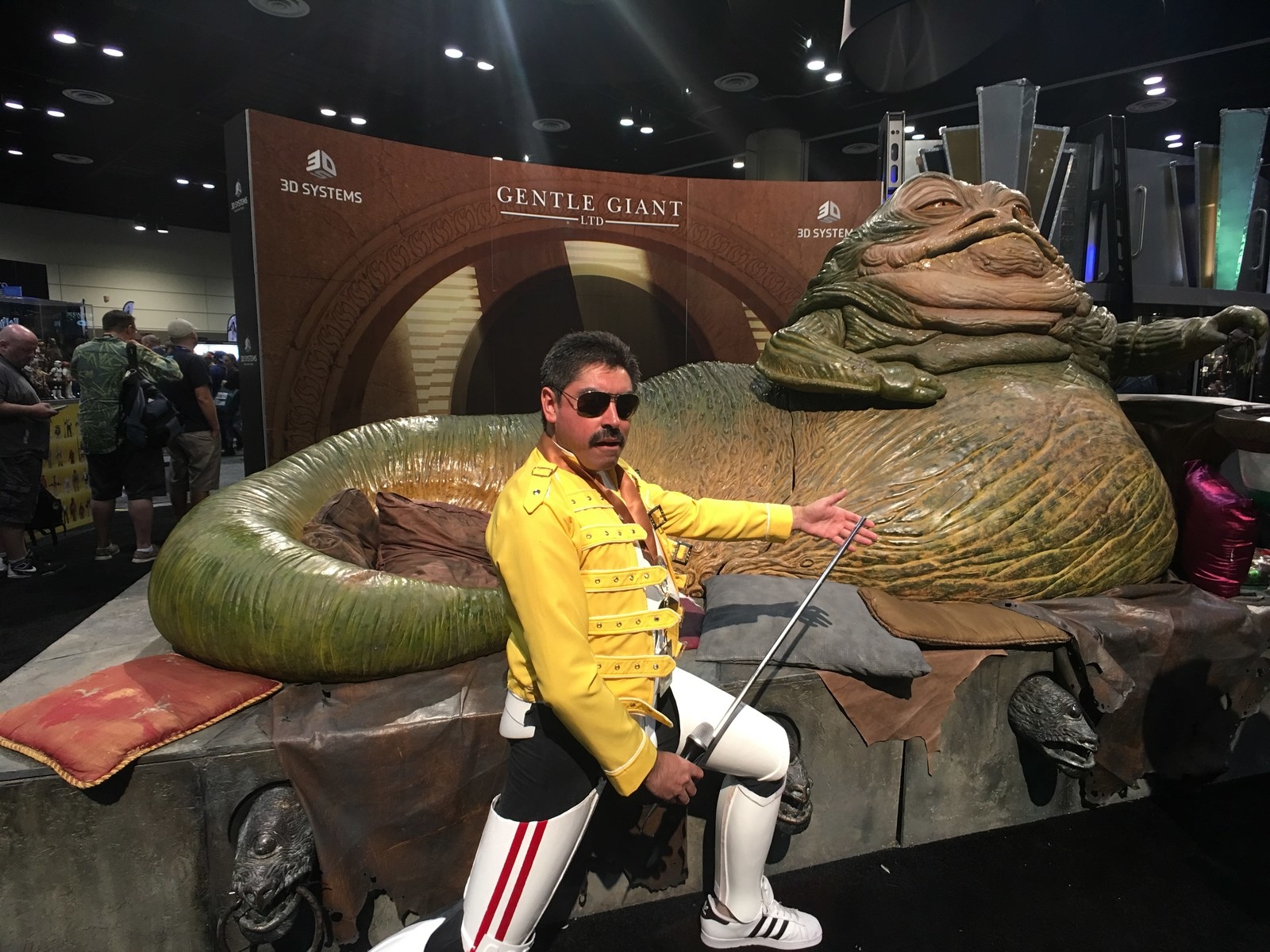 It's essentially a never-ending parade of all your favorite characters (and some new favorites).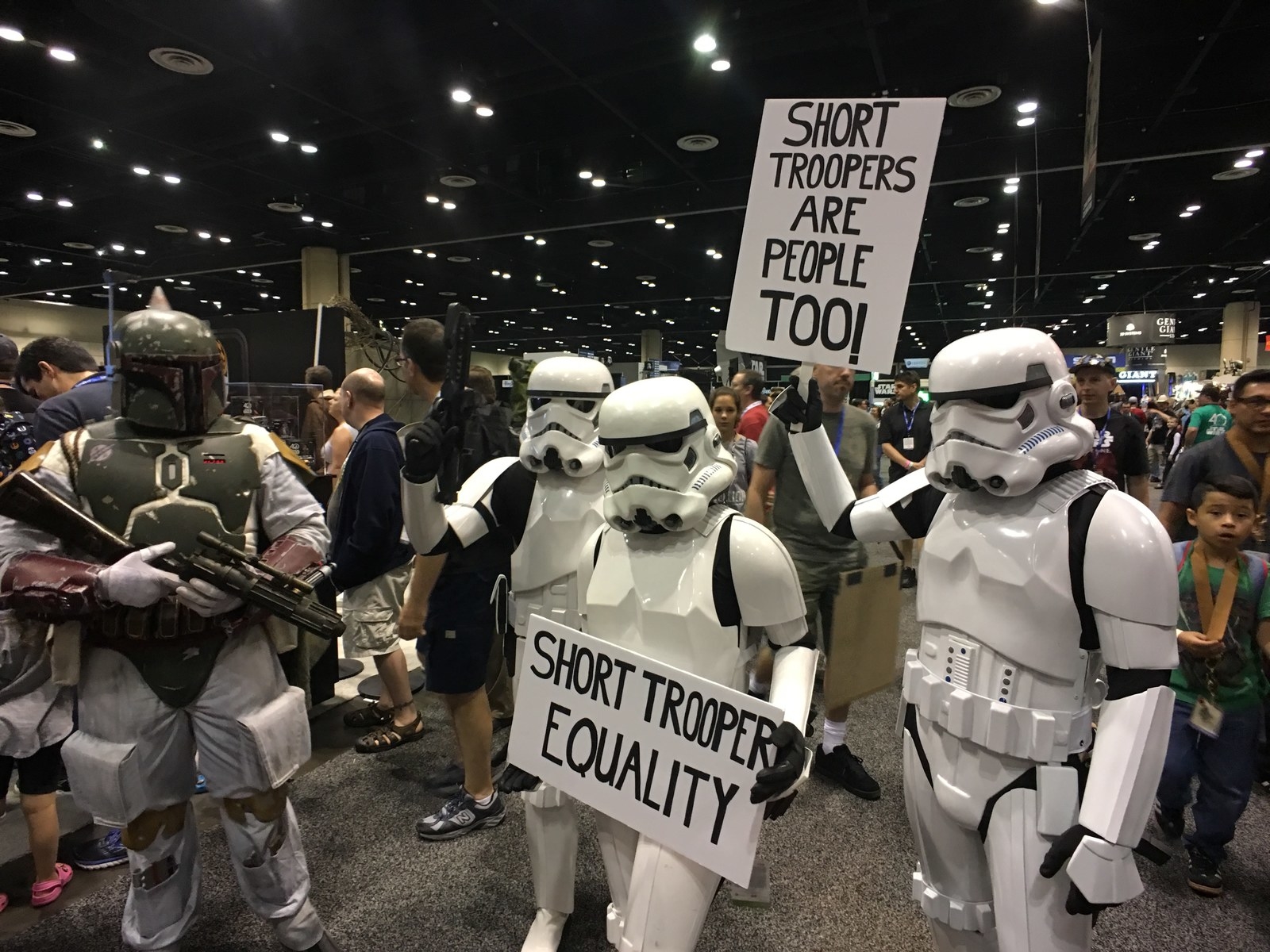 And you've got a built-in excuse for non-stop photos and selfies with them!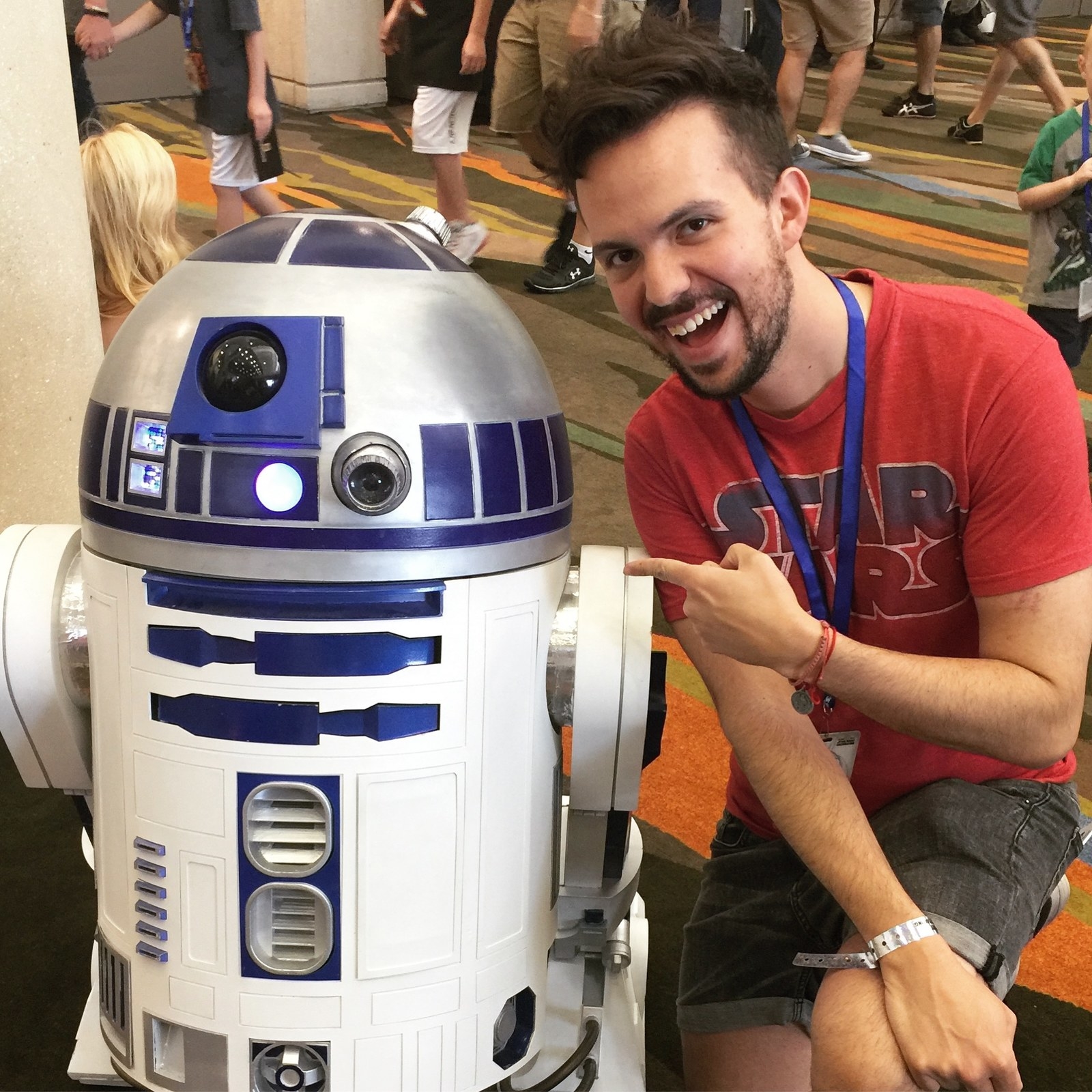 And it's the perfect opportunity to really inhabit your favorite characters.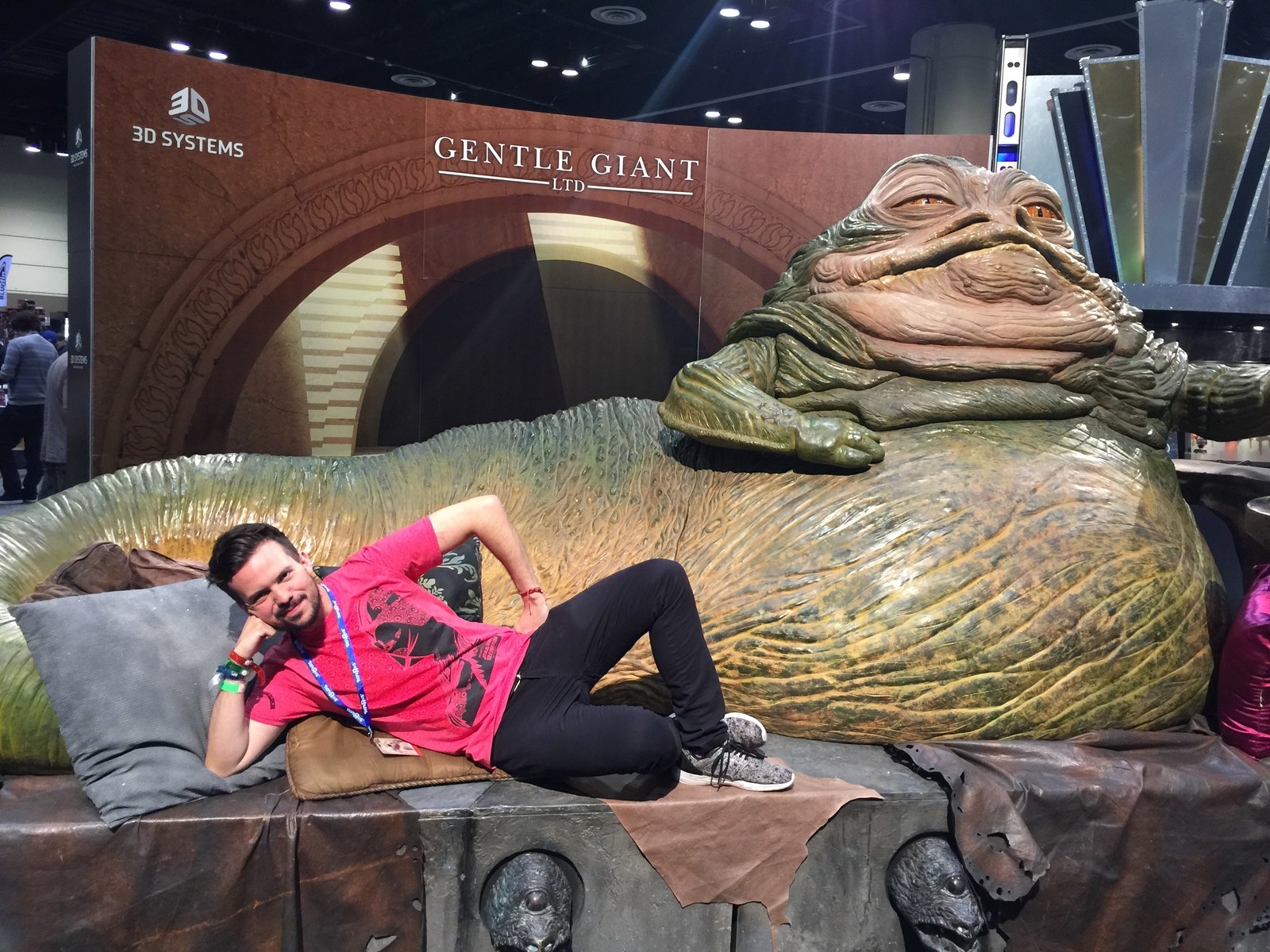 And it's great for all ages.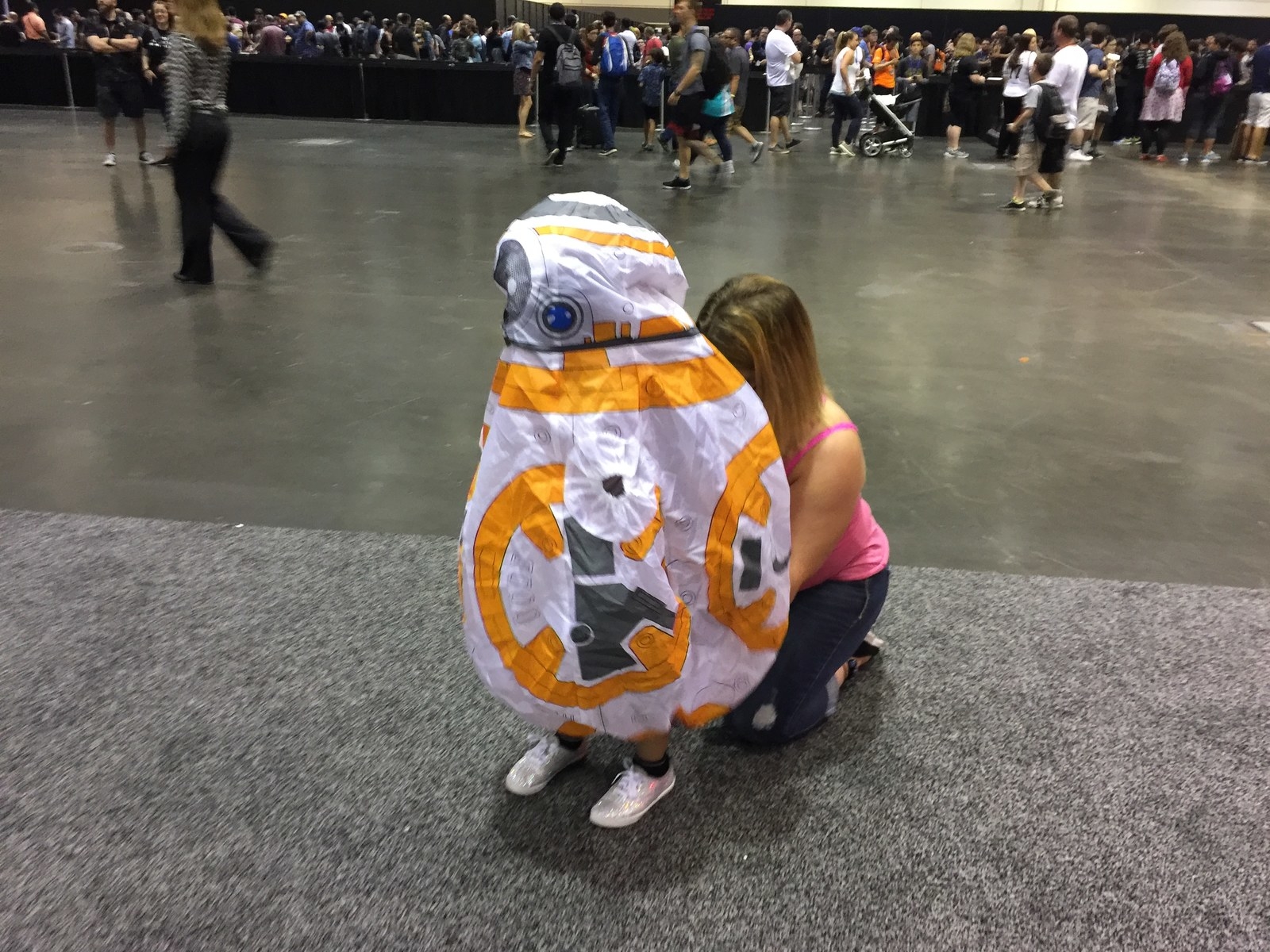 During the four day convention, there are tons of panels and events featuring the people behind the Star Wars franchise.
I managed to get into a few, including one about the Star Wars Rebels series, a tribute to Carrie Fisher by Mark Hamill, and the official announcement of The Last Jedi 😱.
And then they gave away movie posters after the panel!!!!!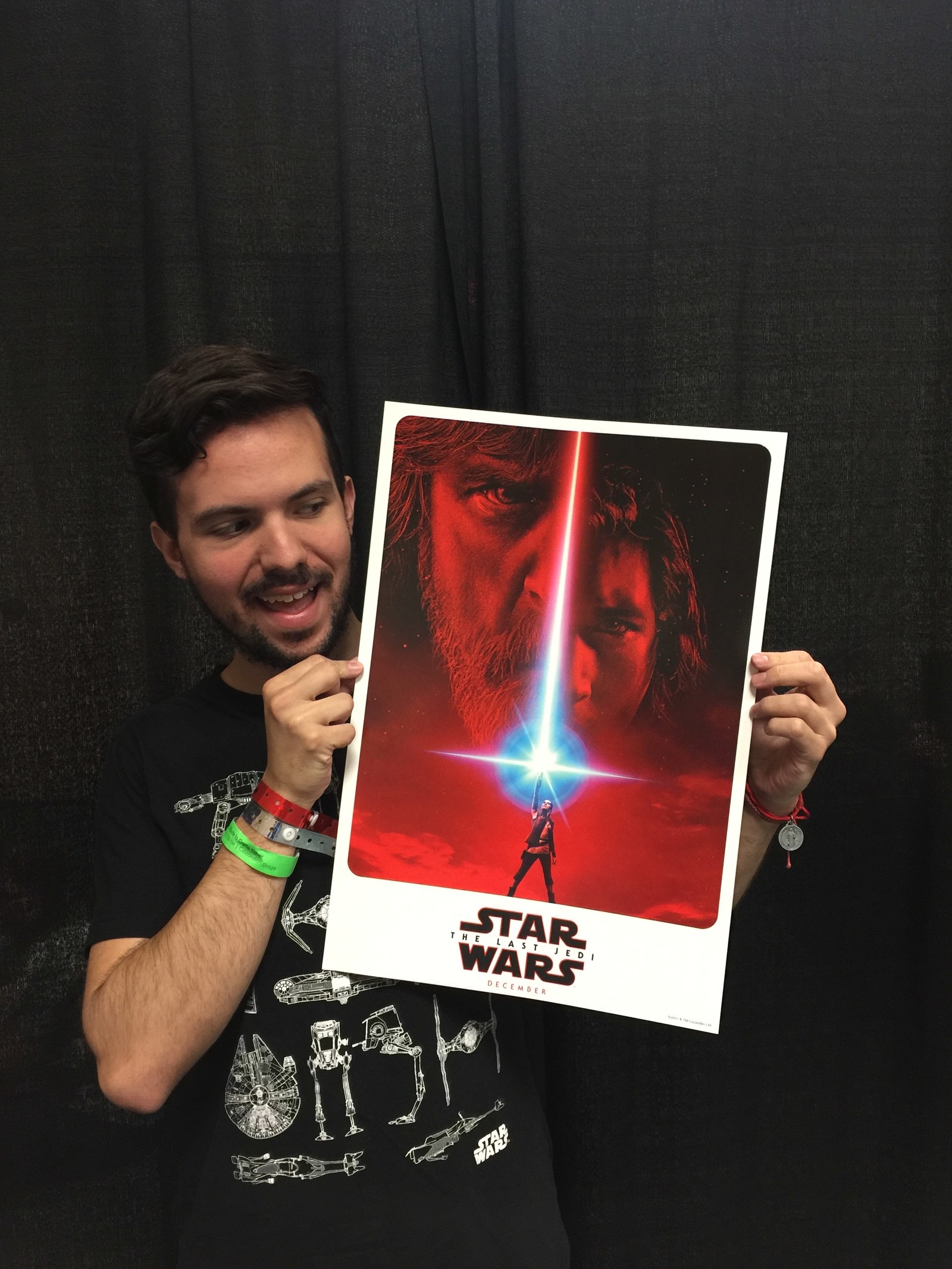 But the most impressive panel was for the 40th anniversary of Star Wars.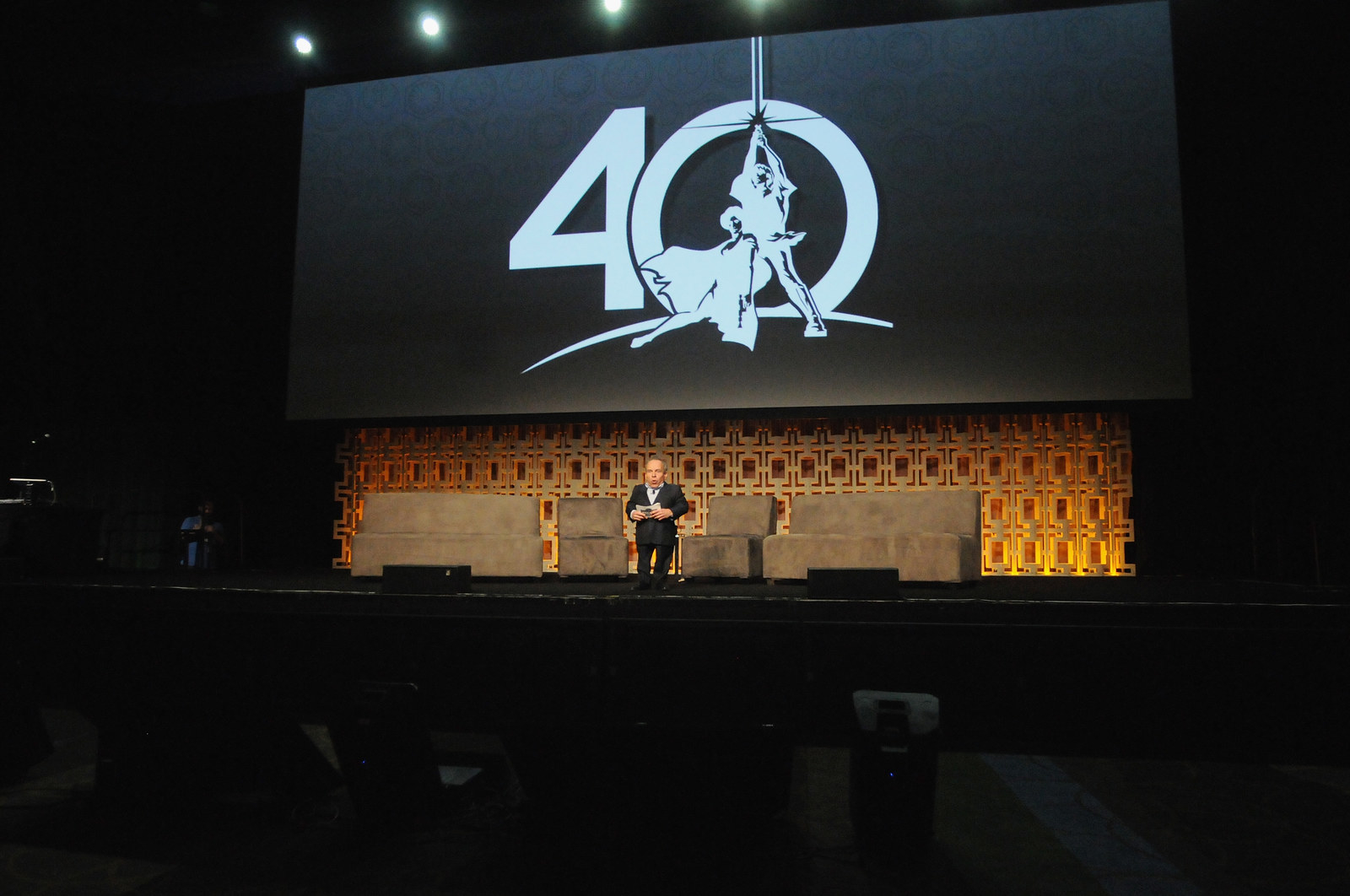 It all started really low-key with Warwick Davis (who plays several characters in the Star Wars universe) taking the stage to celebrate forty years of Star Wars nostalgia.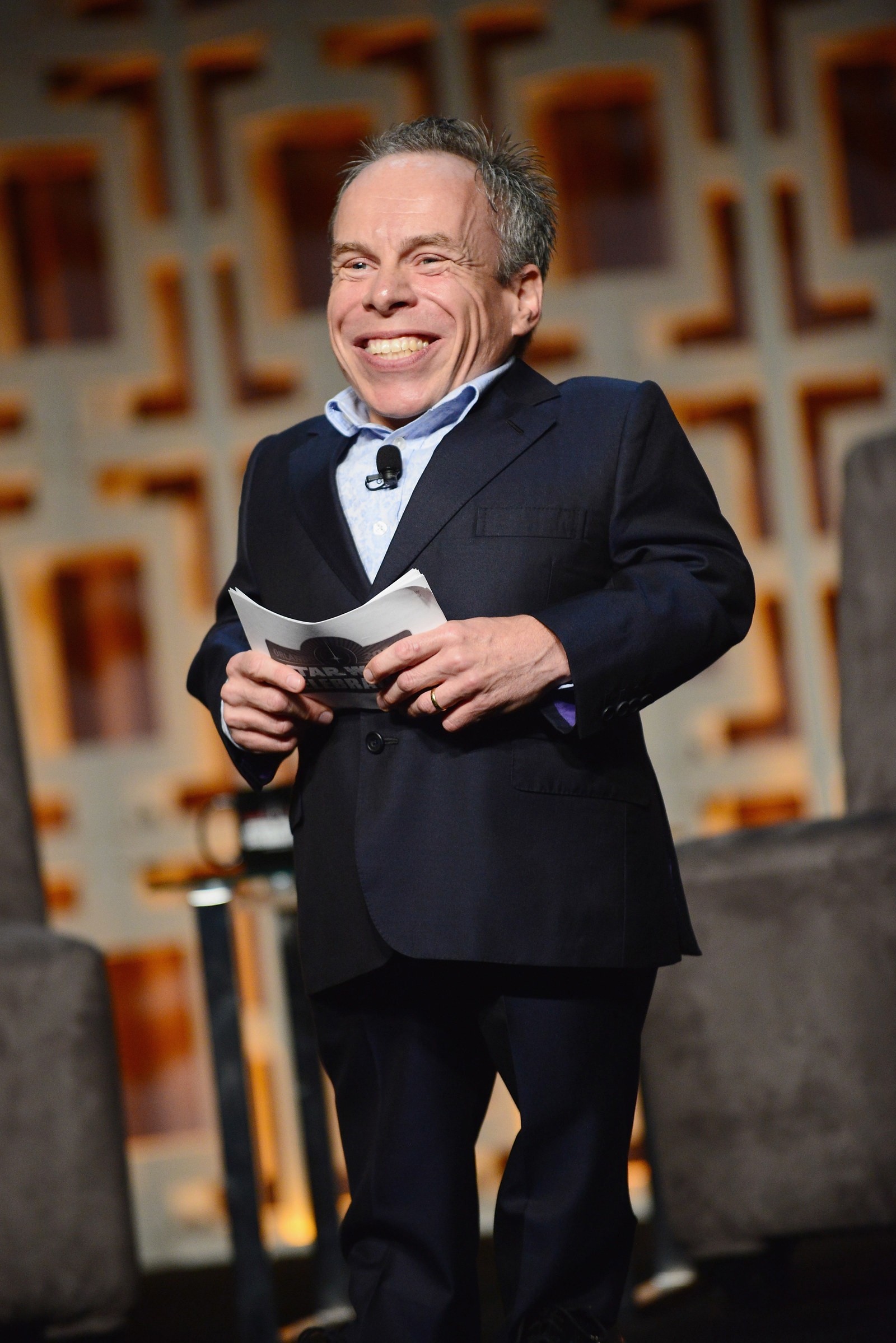 George Lucas!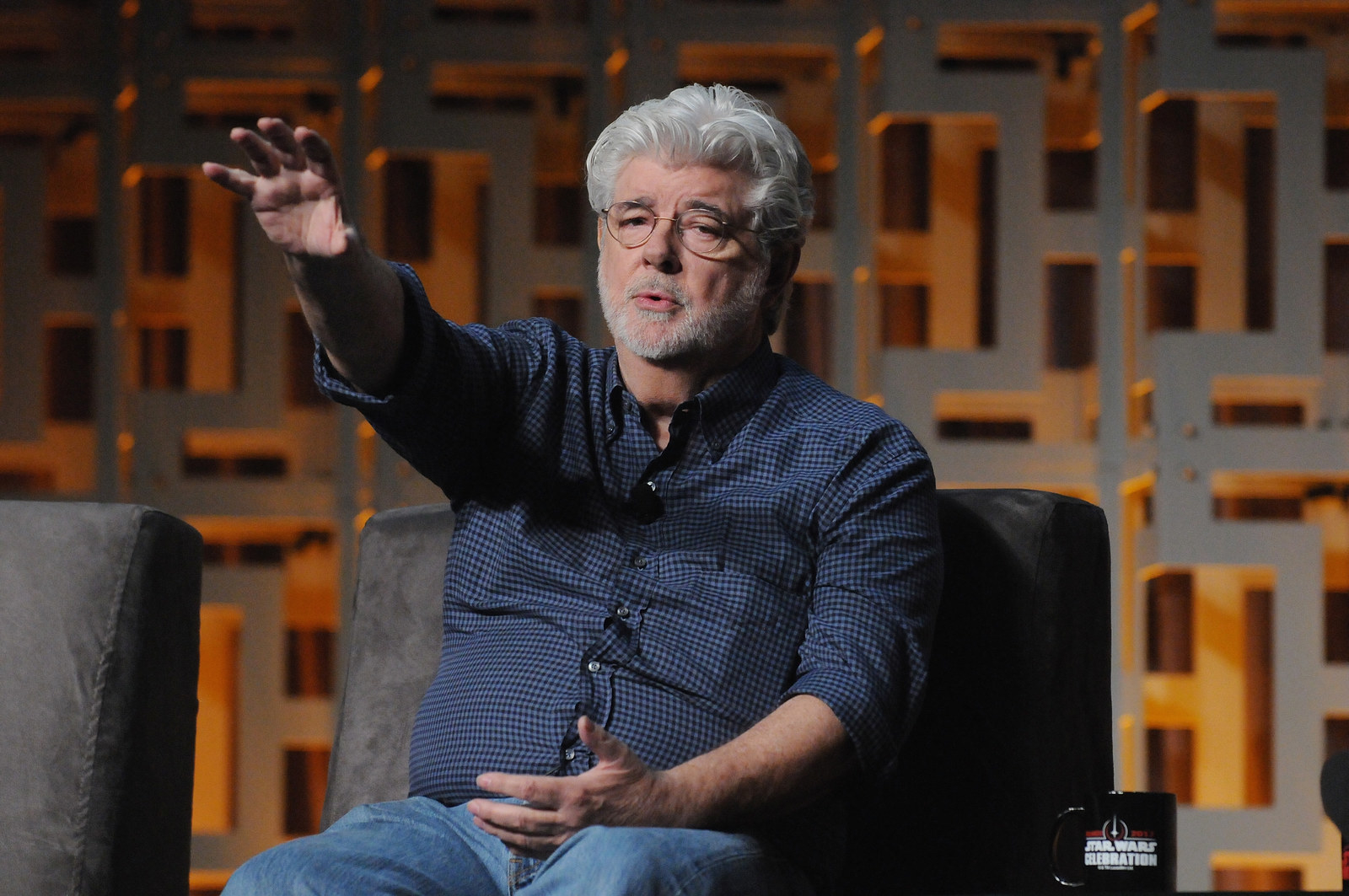 Hayden Christensen (Anakin) and Ian McDiarmid (The Emperor)!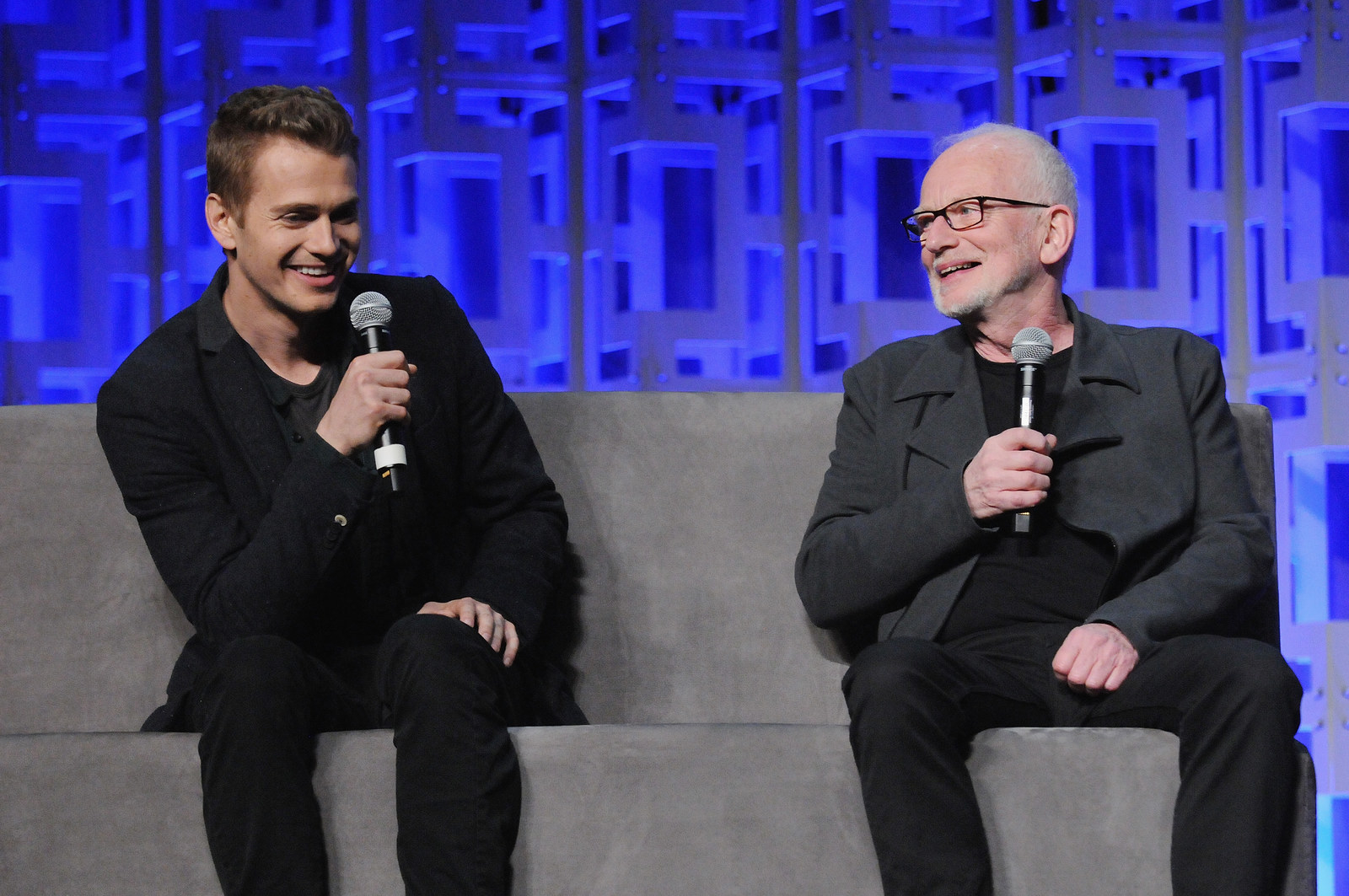 Mark Hamill!!!
AND HARRISON FORD!!!
Then the climax came when almost the entire main cast of the original trilogy took the stage together: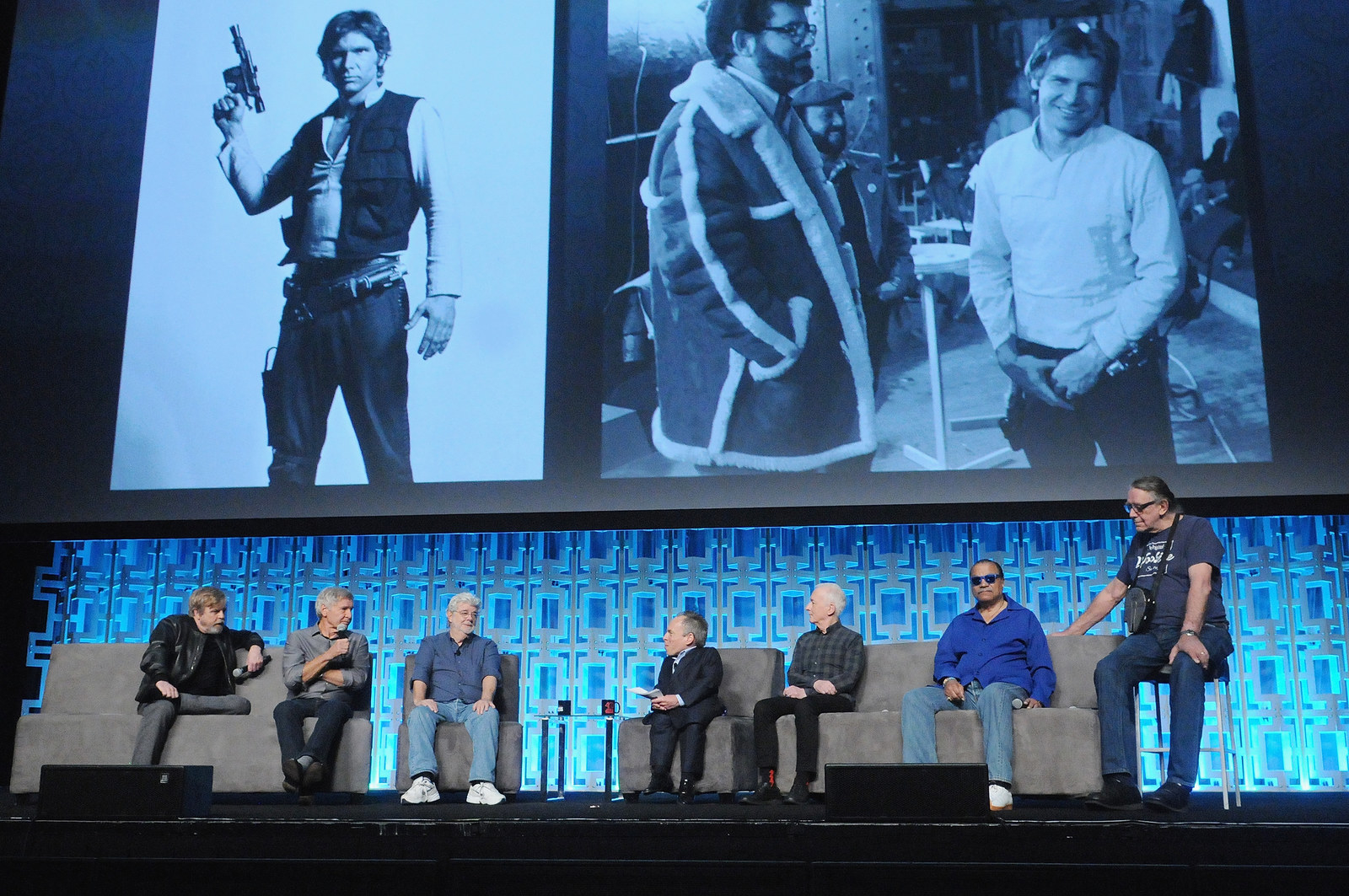 Then Billie Lourd, Carrie Fisher's daughter, presented an emotional tribute to her mother:
And to top it all off, JOHN WILLIAMS came out of nowhere and conducted a medley of the music from the Star Wars films.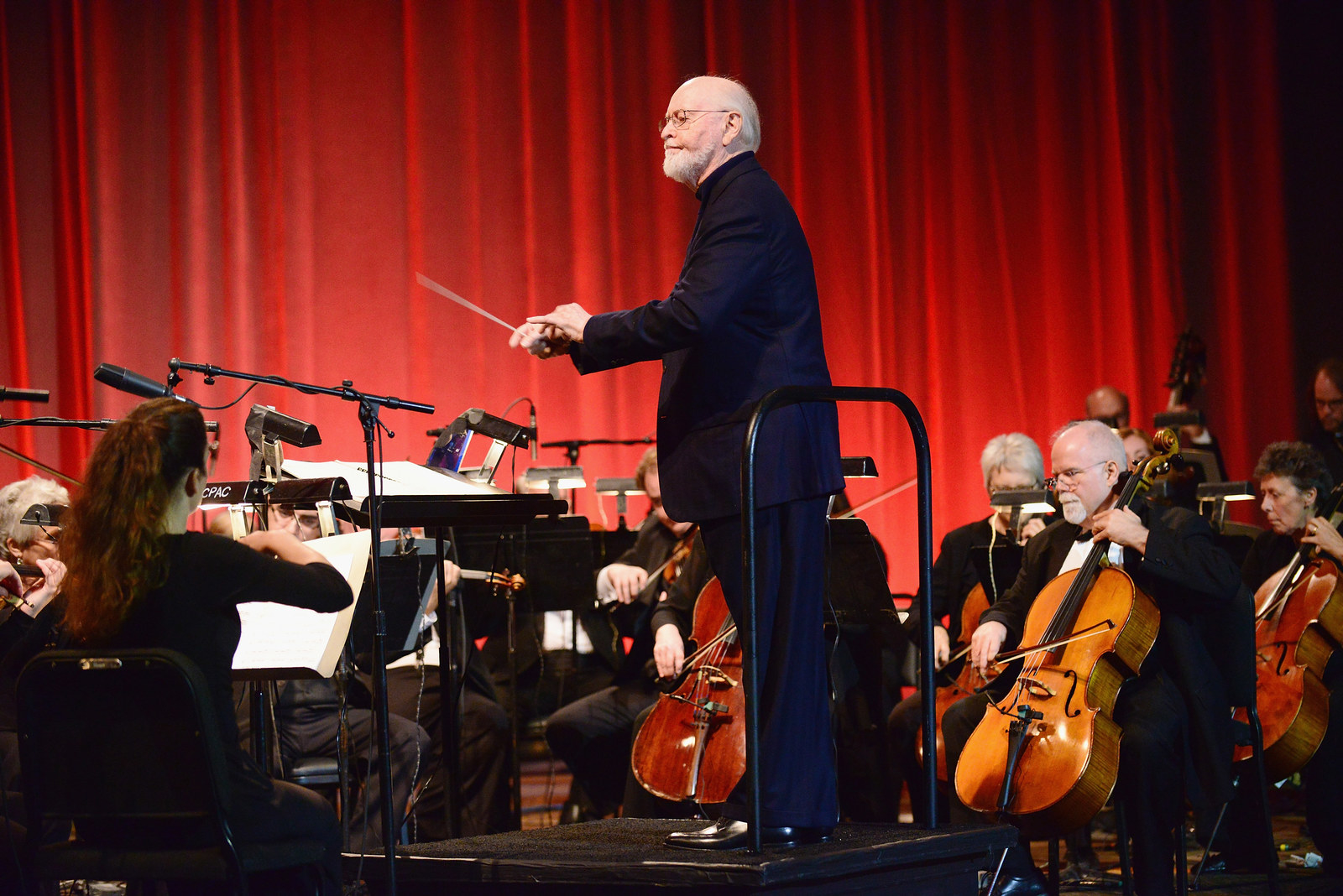 And because the celebration took place in Orlando this year (home of Disney World), there was an extra little event called Galactic Nights.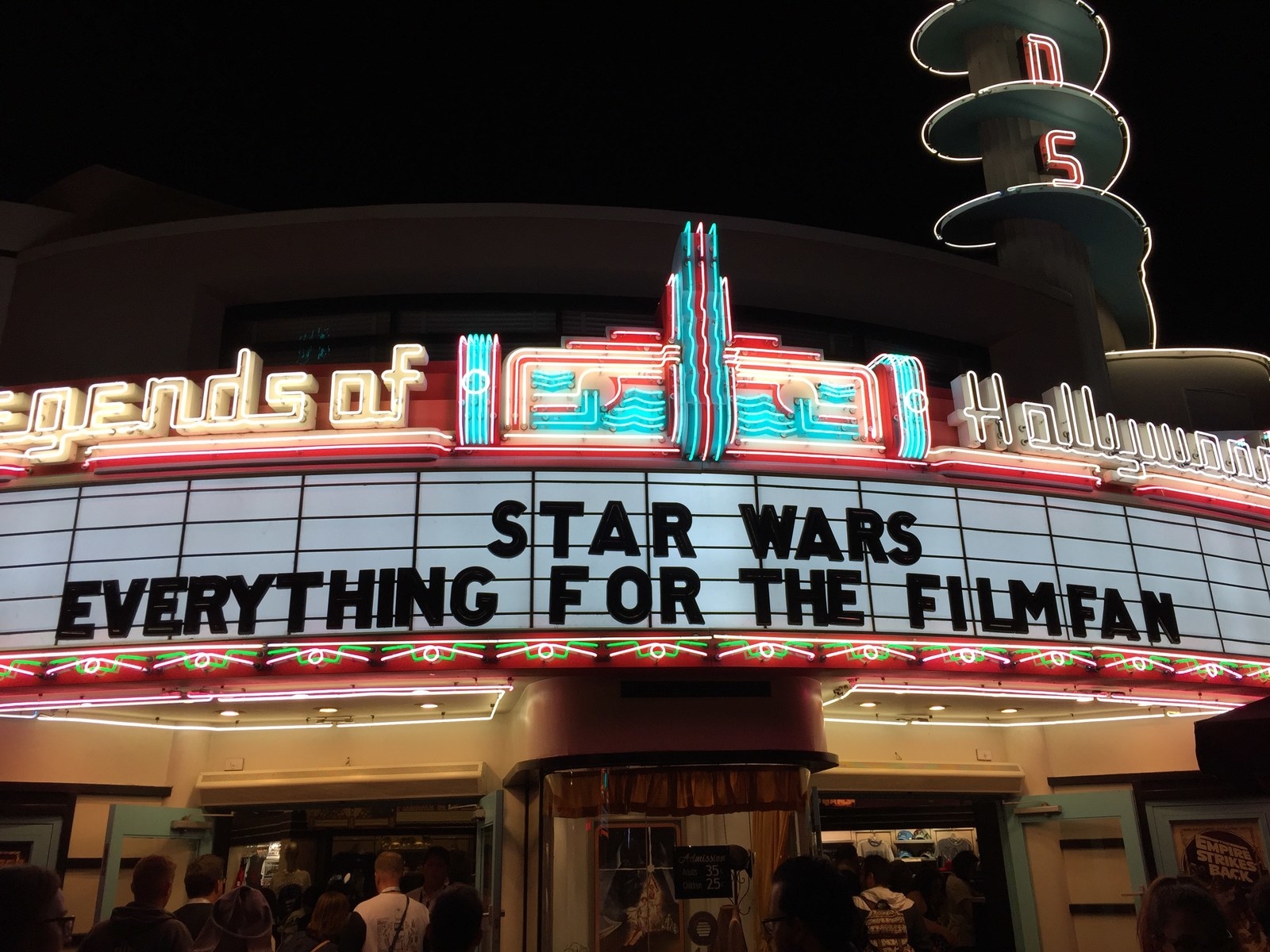 "Chewbacca, help me wrap this up."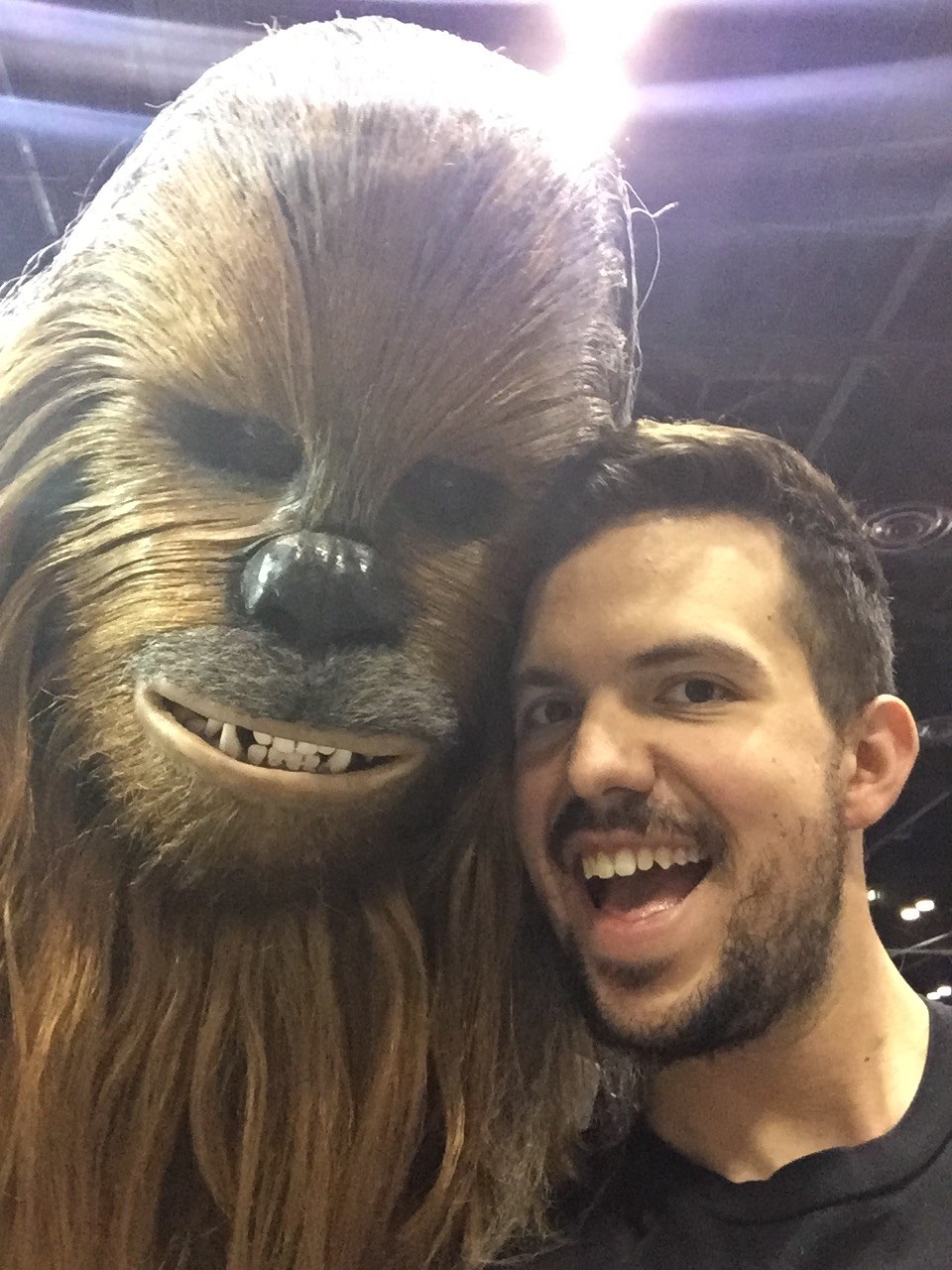 Meanwhile, I have to go explain to my bank why I spent so many Imperial Credits in Orlando over a four day timespan.