1.

What video features this romantic scene?

Universal Music

Via Universal Music

2.

And where's this kiss with Mac Miller?

Universal Music

Via Universal Music

3.

This selfie belongs to the video of...

Universal Music

Via Universal Music

4.

And what video is this from?

Universal Music

Via Universal Music

5.

Dark Ariana Grande belongs to which music video?

Universal Music

Via Universal Music

6.

And space Ariana?

Universal Music

"Break Your Heart Right Back"

Via Universal Music

7.

Where did we see her in this sweater?

Universal Music

"Just a Little Bit of Your Heart"

Via Universal Musci

8.

In what video did she play Juliet?

Universal Music

Via Universal Music

9.

Do you remember which video featured the giant microphone?

Universal Music

Via Universal Music

10.

Where do we see this purple Apocalypse?

Universal Music

Via Universal Music
This Quiz Will Tell You What Your Ariana Grande Fan Level Is
You're no Arianator, that's for sure.
You don't know much about Ariana, but it's never too late to become a fan and make the world a better place.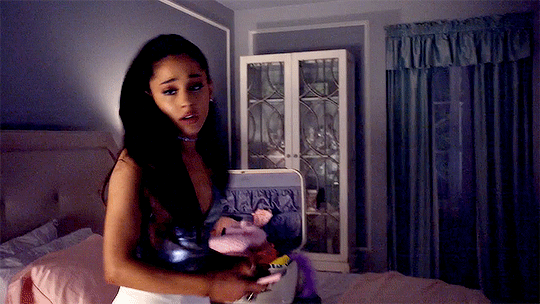 You're an Arianator in training.
Ok, you're on the right track. Of course, you know all the hits, but you still have a long way to go if you want to become an extreme fan. There's only one solution: TIME TO LISTEN TO ARIANA 24/7.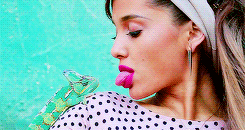 You're an Ariana fan, that no one can deny, and although you don't know every single detail about her life, or the lyrics to all her songs, you do love her to the moon and back. Your life would not be the same without her.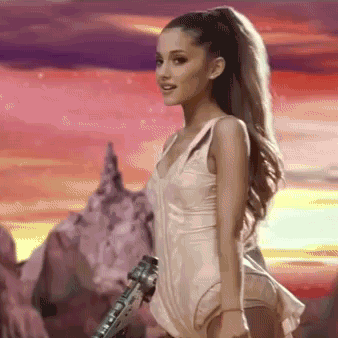 You're an Ariana worshiper.
You're the biggest Ariana Grande fan on Earth, an expert who knows all the songs out there. You deserve a private serenade from Ariana herself.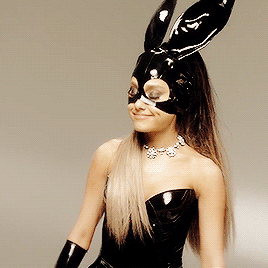 This post was translated from Spanish.