Presenting The World's Most Expensive Kebab That Costs £925
I tasted the world's most expensive kebab and had the kind of disturbed sleep you can only have after consuming a dangerous amount of animal fat.
It's a miserable evening as I make my way through Canary Wharf's docks in London, but the weather ain't dampening this spirit - no sir.
As like Rocky before his final fight, I know this is going to be a defining moment and I've been salivating all afternoon in preparation...just like Rocky.
I'm heading down to Hazev's a neighbourhood Turkish restaurant where I'm about to taste The Royal, the world's most expensive kebab.
I'm greeted by Onder Sahan, owner, head chef and inspired kebab genius who has spent a total of £3,000 sourcing and assembling tonight's feast for me, which priced at £925 he actually makes a loss on.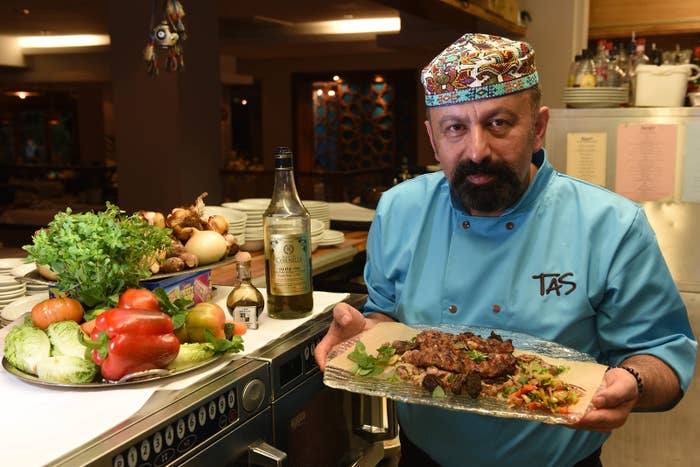 I'm also introduced to Hazev's food scientist, Kalender Guvenc, (that is his legitimate title FYI) who tells me: "This is not the thing that you are eating after getting drunk and in the middle of the night filling your stomach with meaty stuff.
"We wanted to give the kebab the name it deserves by using the finest ingredients."
Onder's the kind of guy that wants to push the boundaries of tastiness as far as possible.
A friend introduced him to Japanese cuisine and he loved it, so he decided to use grade-9 listed Japanese Wagyu beef to make The Royal.
Italian food is his favourite so he thought it would be a cool idea to use some 25-year-old Modena balsamic vinegar in there, at £1.85-a-drop.
He's a fan of mushrooms too, so he sources hand-picked French Morels to cook me up tonight's meaty feast.
The dish is clearly pure extravagance but he knows that, and he wants people to understand that the kebab is something to be celebrated.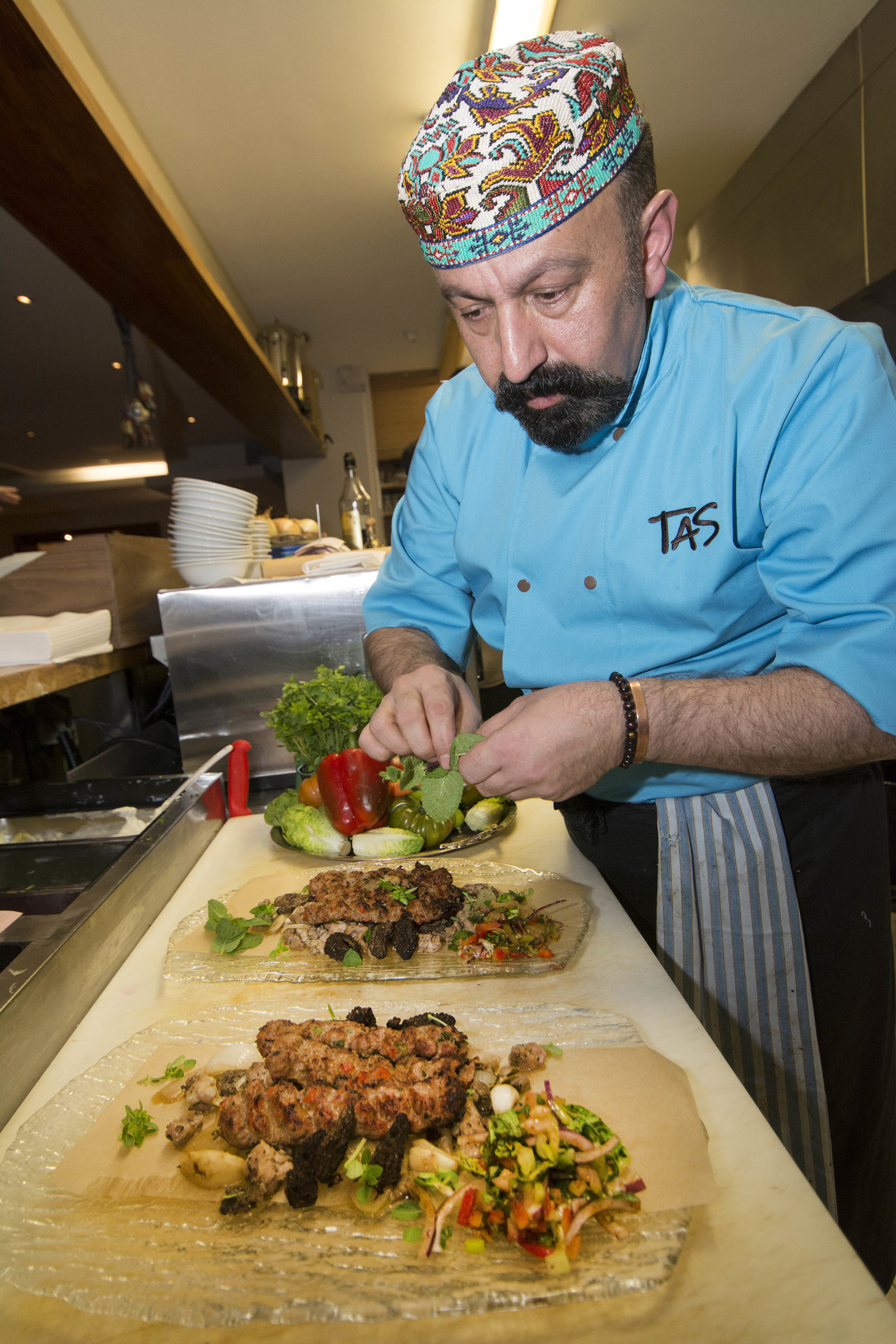 I watch him at work in the kitchen and there's no denying the passion, craftsmanship, meat and dedication that goes into The Royal (read: mainly so much meat).
First he makes the most delicious parcel you've ever seen out of greaseproof paper, which he fills with lamb and goat, morel mushrooms, Jerusalem artichokes and smoked garlic, and tosses on the open charcoal grill.
Then, he shapes the minced Wagyu beef, mixed with herbs and spices, around three long kebab swords and places them on the grill to sizzle.
I have to make a mental note not to impale myself on the swords because I do not trust myself in this scenario.
Luckily for me, Onder slides the kebabs off them as he plates up.
And you know what? It's delicious.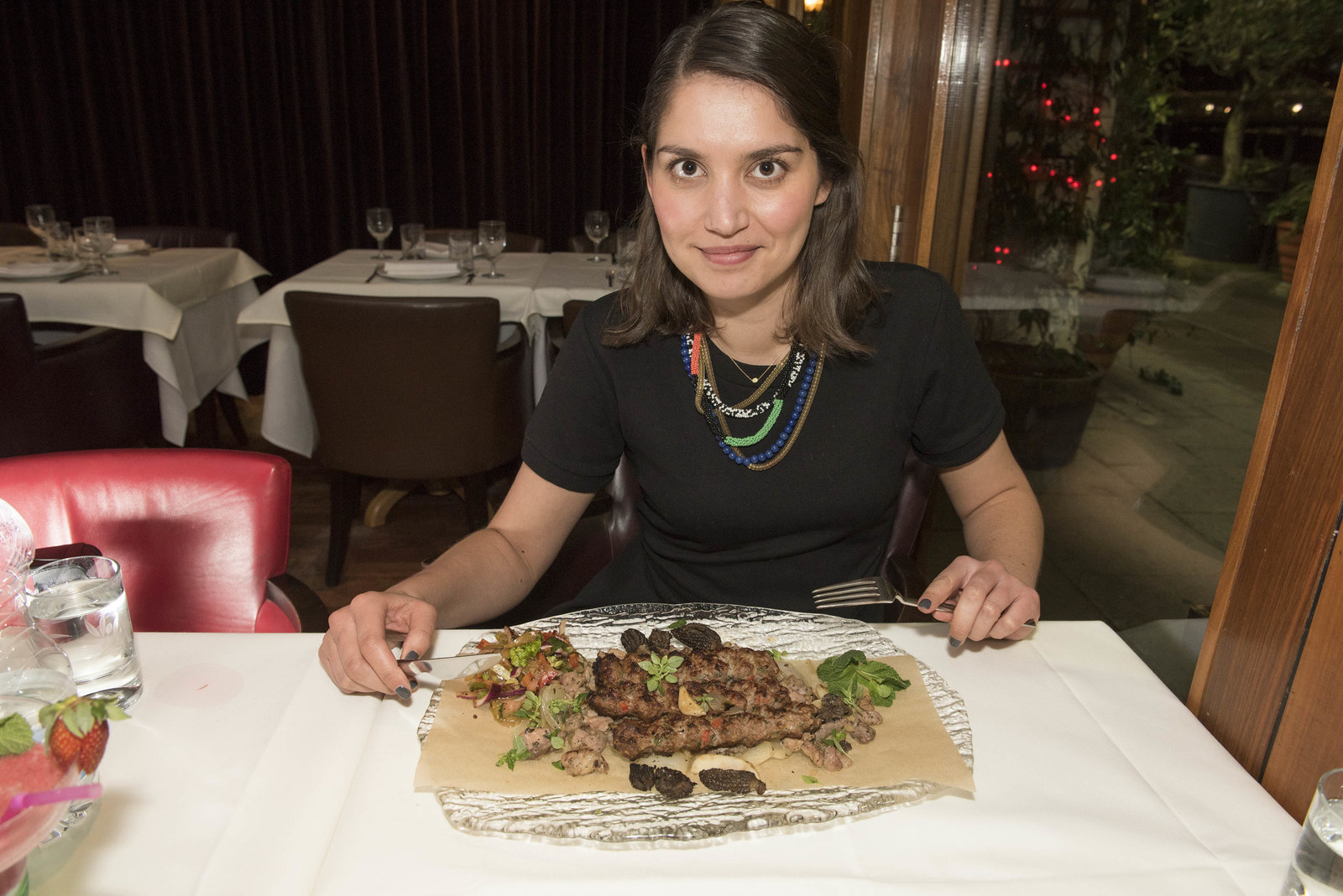 As I sit in a profound food coma, Kalender tells me: "Of course we don't think that people will come and buy this £925 kebab but people should know that this is a luxury food, instead of a five quid 'refuel'."
And I can kind of see the point the Hazev team are trying to make.

That night, my dreams were meat-filled.

I had the kind of disturbed sleep usually reserved for Christmas night, after consuming a dangerous amount of animal fat.
But what did I learn?
Well, that my taste for kebabs has suddenly got super fancy.
I also know that I probably haven't eaten my last doner, but next time I do, I know I'll be thinking of The Royal.