"Born in the U.S.A." by Bruce Springsteen

"Bang Bang" By Jessie J., Ariana Grande & Nicki Minaj

"Get This Party Started" by Pink

2.

How Do You Like To Work

3.

Which Do You Enjoy More

5.

What Would You Rather Be Doing On A Friday Night

6.

Which Candle Scent Do You Prefer

7.

Pick A Motivational Saying
Are You More SoulCycle Or Flywheel?
Congratulations! You got SOULCYCLE. You're the type of person who works better in groups than they do on their own. You enjoy biking to the beat of a fast-paced song all while having a high intensity workout in the dark with grapefruit scented candles lighting the way. Words like "Warrior", "Rockstar" and "Athlete" motivate you, and you enjoy focusing on the spiritual aspects of things. You like SoulCycle because you don't have to worry about your speed or how many calories you've burned, you just enjoy closing your eyes and focusing on the task at hand. Who cares if people call it a cult? You're paying for a community that makes you want to work out and will push you to become an even better version of yourself. So take a seat in the saddle and who knows, maybe you'll even run across David Beckham or Charlize Theron on your next ride!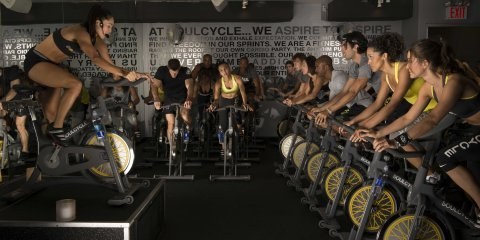 Congratulations! You got FLYWHEEL. You're an independent thinker and the type of person who works better on their own than in groups. You have a competitive spirit and a personality that leans towards numbers and measurement. You like the TorqBoard feature on the bikes that allows you to track your performance, even streaming it to your phone for a clear display of progress as well as the overall ranking system that allows you to see your real-time progress in comparison to all the other riders in the class. You're also the type of person who doesn't really like human interaction so having everything online and check-in even on an iPad insures that you never have to talk to a person if you don't want to. People may say that it's addicting, but that's alright because with Katie Couric, Sofia Vergara and Jimmy Fallon all riding beside you, who wouldn't be addicted?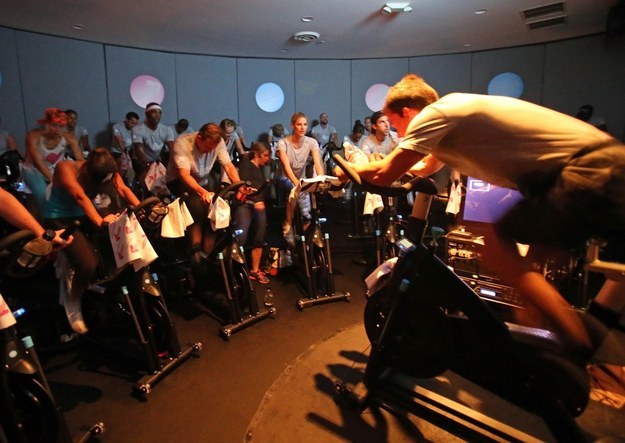 Congratulations! You got NEITHER. Unfortunately, cycling just doesn't seem to be for you. It doesn't look like you'll be winning the Tour De France anytime soon so you should probably just stick with another workout fad like hot yoga or rowing. Try again next time.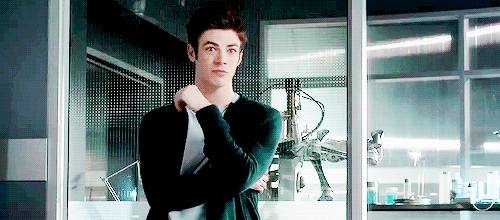 This post was created by a member of BuzzFeed Community, where anyone can post awesome lists and creations.
Learn more
or
post your buzz!