1.

What is your date's best trait?

2.

What is your date's worst trait?

3.

What hair color most appeals to you?

5.

You would prefer that your date be...

6.

When it comes to how she treats others, your date is...

7.

Does your date need rescuing?

Often. She's always getting into trouble.

Sometimes. She's mostly very independent.

Rarely. She could totally kick your ass.

8.

What's your favorite shade of blue?

9.

You are most drawn to...

11.

Which is your favorite Mario Kart course?

12.

Who could be third wheel on your date?
Who Is Your Mario Princess?
Your Mario princess is Peach! As long as she doesn't get kidnapped by Bowser, you're going to have a lovely date. Peach is friendly and generous, though she can be a little stubborn. Let her make the plans to avoid any confrontations. And don't be surprised if she flakes: there's a really good chance she's getting kidnapped.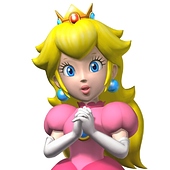 Your Mario princess is Daisy! You never know what to expect when you take this woman out on a date. She's adventurous and wild, sometimes to a fault. But she's also a lot of fun. If you pick a sports activity, make sure she's on your team. And if she's not, you better let her win. (She was going to, anyway.)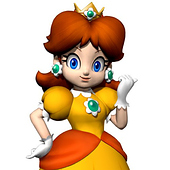 Your Mario princess is Rosalina! You're probably not going to get too close to Rosalina, because she's on a different level. Really, though, it's just an honor to be in her presence. Let Rosalina tell you her tragic history, or just watch the stars together. Try not to get jealous when she devotes most of her attention to the Lumas.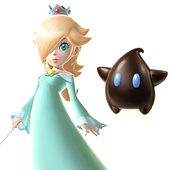 Louis Peitzman is a senior entertainment editor for BuzzFeed News and is based in New York. Peitzman writes about and reports on theater, film, and television. Contact this reporter at louis.peitzman@buzzfeed.com.
Contact Louis Peitzman at louis.peitzman@buzzfeed.com.
Got a confidential tip? Submit it here.