What Network TV Can Learn From Cable And Netflix
BuzzFeed asked celebrities on the Emmys red carpet what network TV can learn from the success that cable and Netflix have had this year. Find out what Kevin Spacey, Taylor Schilling, and Jeff Daniels had to say about this teaching moment.
Kevin Spacey, Frank Underwood on House of Cards
"Netflix was the only network that didn't want a pilot… So it had an effect on the creative process in that way, because very often, if you're forced to do a pilot, you've gotta establish all the characters in 45 minutes; you've gotta create all these arbitrary cliffhangers. We weren't obligated to do that. We could just start the story where we wanted it and let it evolve in its own time."
Taylor Schilling, Piper Chapman on Orange Is the New Black
"What Netflix is doing that's so incredible is they're giving a creatively free context for storytellers to share their vision. And they're just creating space without any boundaries… Interesting stories that are authentic, that's where they get produced."
Jeff Daniels, Will McAvoy on The Newsroom
"The creative support, not only financially — [HBO] put the money into it — but they'll also creatively, more often than not say, go further. They're not restrictive. They don't pull back… For artists to be encouraged like that, it's rare."
David Harewood, David Estes on Homeland
"Be more dangerous. Take more risks. I think network TV's gonna have to take more risks because right now cable is killing it, really."
RJ Mitte, Walter White, Jr. on Breaking Bad
"AMC was a groundbreaker, and they will continue to be groundbreakers. They're a very unique station and they have a really good vision."
Danny Zuker, executive producer of Modern Family
"I think we have to push the envelope, personally. I think people are onto the tricks of network storytelling. And I think they want more. Especially if you look at the ratings — Breaking Bad is getting 10 million viewers off network. It's a big deal. We'll learn from that … although being network television, they almost never do."
Nathan Darrow, Edward Meechum on House of Cards
"A big thing on this show was they trusted this team of Beau Willimon, David Fincher, and Kevin Spacey. And they bet on them. It wasn't a situation like, Show us what you have and then we'll give you something. They went all the way behind the creative energy. I think that has shown results. Networks could maybe learn to trust the folks that are coming up with the stories and making the stories."
Jamey Sheridan, Vice President William Walden on Homeland
"Don't underestimate the audience. The audience loves great writing. That's what we're finding out."
Gareth Neame, executive producer of Downton Abbey
"The British model is to make fewer episodes so you're not rushed into the longevity of a show, from the first meeting talking about what Episode 22, 23 will be like. We don't go into it that way... And I think that is changing here now … even on network TV."
George Mastras, producer of Breaking Bad
"Being a writer, I would like to see [networks] give more creative freedom like we have on cable. Just pretty much, stand back and let the people who write the show write the show, and give people that space. And take chances."
John Benjamin Hickey, Sean Tolke on The Big C
"Drop the F bomb more often. I think it's always good. It makes sentences sound better and more emphatic."
Judah Friedlander, Frank Rossitano on 30 Rock
"Hopefully, the networks will go for quality instead of for what they think is marketable, and invest in talent instead of investing in crap that they think will sell. 'Cause America's a lot smarter than the networks think they are."
David Crane, co-creator of Episodes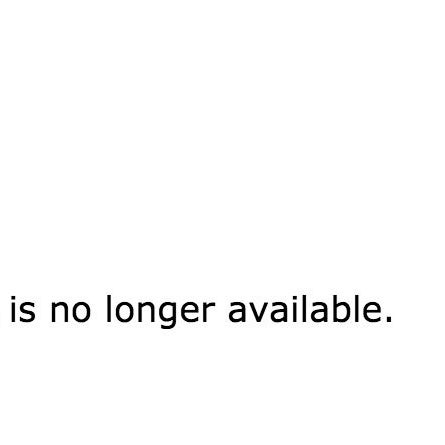 "It's too late. The damage is done."