16 TV Shows "The Simpsons" Has Parodied
The 25th season of The Simpsons premiered Sunday night with a parody of Homeland, but that's far from the first show the animated sitcom has parodied. Here are some notable entries throughout the years.

Episode: "Marge vs. the Monorail"
Air date: January 14, 1993
Homer sings a parody of the "Meet the Flintstones" theme, with several visual references to The Flintstones' opening. Unlike Fred Flintstone, however, Homer ends the song abruptly by crashing into a tree.
Episode: "Treehouse of Horror IV"
Air date: October 28, 1993
The Simpsons may have parodied The Twilight Zone more than any other series, so here's one notable example: "Terror at 5 1/2 Feet" is a very clear parody of "Nightmare at 20,000 Feet," with some shots duplicated perfectly.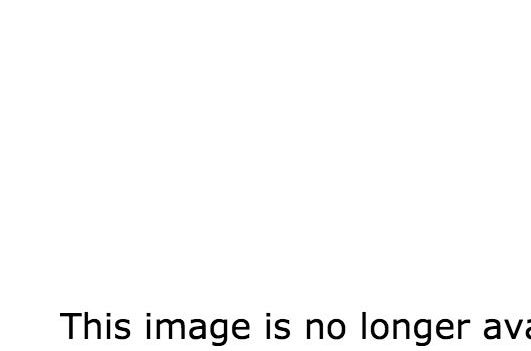 Episode: "Fear of Flying"
Air date: December 18, 1994
When Homer gets banned from Moe's, he ends up at Cheers. All of the Cheers characters are voiced by the actors who played them, while Frasier (played by Kelsey Grammer, who voices Sideshow Bob) remains silent.

Episode: "The Springfield Connection"
Air date: March 7, 1995
There were several parodies in this episode, but Hill Street Blues was evident in the briefing scene. The background and end credits music were also modeled after the '80s NBC show's theme. Episode: "Who Shot Mr. Burns?"
Air dates: May 21, 1995 and September 17, 1995
The Simpsons pulled a Dallas and ended Season 6 with the attempted murder of one of its notorious characters, then solved it the following season premiere. The "Who shot Mr. Burns?" promotional campaign was a direct link to "Who shot J.R.?"

Episode: "Who Shot Mr. Burns? Part Two"
Air date: May 21, 1995
In the second half of the two-parter, Chief Wiggum's dream included major references to Twin Peaks. Like the Man From Another Place, Lisa's dialogue was recorded backwards and required subtitles.

Episode: "Brother From Another Series"
Air date: February 23, 1997
Though not an actual parody of Frasier, Frasier and Niles themselves — Kelsey Grammer and David Hyde Pierce — played equally erudite brothers Bob and Cecil. Frasier's John Mahoney later played their father.
8.
The Brady Bunch Variety Hour
Episode: "The Simpsons Spin-Off Showcase"
Air date: May 11, 1997
Like The Brady Bunch, The Simpsons got a musical variety hour spin-off — at least, it did in this "what if" episode. And, as was the case with Jan, Lisa opted out and found herself replaced with someone significantly different. Episode: "Lisa's Sax"
Air date: October 19, 1997
In a parody of the All in the Family opening credits, Homer and Marge sing their own version of "Those Were the Days," with updated references. Marge matches Edith's off-key singing perfectly.

Episode: "Thirty Minutes Over Tokyo"
Air date: May 16, 1999
This wasn't so much a parody of Pokémon as of one particular episode — "Dennō Senshi Porygon," which allegedly caused seizures. In Tokyo, the Simpsons suffer a similar fate watching Battling Seizure Robots.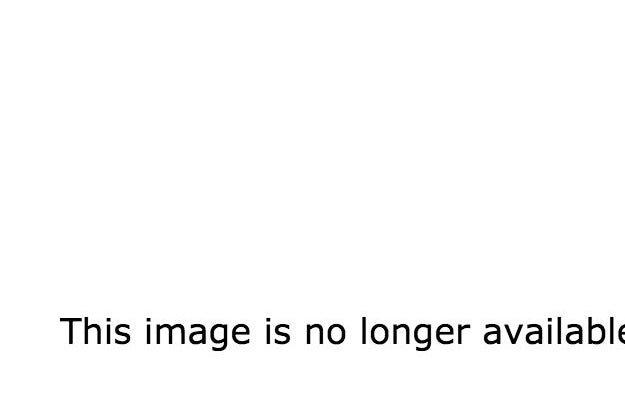 Episode: "Behind the Laughter"
Air date: May 21, 2000
For this parody of the VH1 docuseries, The Simpsons used Behind the Music narrator Jim Forbes for authenticity. The tropes for the Simpson family's fall from grace match those commonly displayed on Behind the Music.

Episode: "The Computer Wore Menace Shoes"
Air date: December 3, 2000
Patrick McGoohan reprised his role as Number Six for this elaborate parody of the British series, in which Homer gets sent to a mysterious island for people who know too much.

Episode: "Boy Meets Curl"
Air date: February 14, 2010
Though not as elaborate as some of the other parodies, The Real Housewives of Shelbyville managed to look a lot like the Bravo franchise, right down to the extreme plastic surgery and big hair on the cast members.
Episode: "Elementary School Musical"
Air date: September 26, 2010
Glee stars Lea Michele, Amber Riley, and Cory Monteith looked very familiar as singing campers at Lisa's performing arts camp. Flight of the Conchords' Jemaine Clement and Bret McKenzie also co-starred.
Episode: "The Daughter Also Rises"
Air date: February 12, 2012
MythCrackers, as the show-within-a-show is known on The Simpsons, is basically just MythBusters, complete with hosts Adam Savage and Jamie Hyneman playing themselves. And Jamie wearing that damn beret.
Episode: "Homerland"
Air date: September 29, 2013
Homer's odd behavior alerts Lisa that something is wrong, and a bipolar FBI agent is called in to investigate. Kristen Wiig took over for Claire Danes as the Carrie Mathison-esque operative.