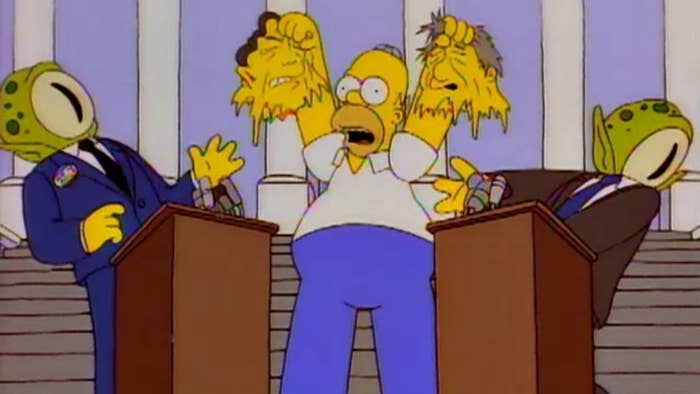 The Simpsons had made a point of avoiding references to current events in an effort to stay timeless, but that all changed with the 1996 installment of the show's annual Halloween anthology, "Treehouse of Horror." The "Citizen Kang" segment aired on Oct. 27, about a week before the 1996 election, in which incumbent Democrat Bill Clinton faced Republican Bob Dole.
The irony is that placing the episode deliberately in a moment in time made it even more relevant in subsequent years: Despite fears that "Citizen Kang" would quickly look dated, it remains the best political parody The Simpsons has ever produced.
As the 2016 election approaches, "Citizen Kang" is still an endlessly quotable coping mechanism (and that would hold true even if one of the candidates weren't a Clinton). Here's how it relates to our current election.
Real life in 2016:
Real life in 2016:
Real life in 2016:
Real life in 2016:
Real life in 2016:
Real life in 2016:
Real life in 2016:
Real life in 2016: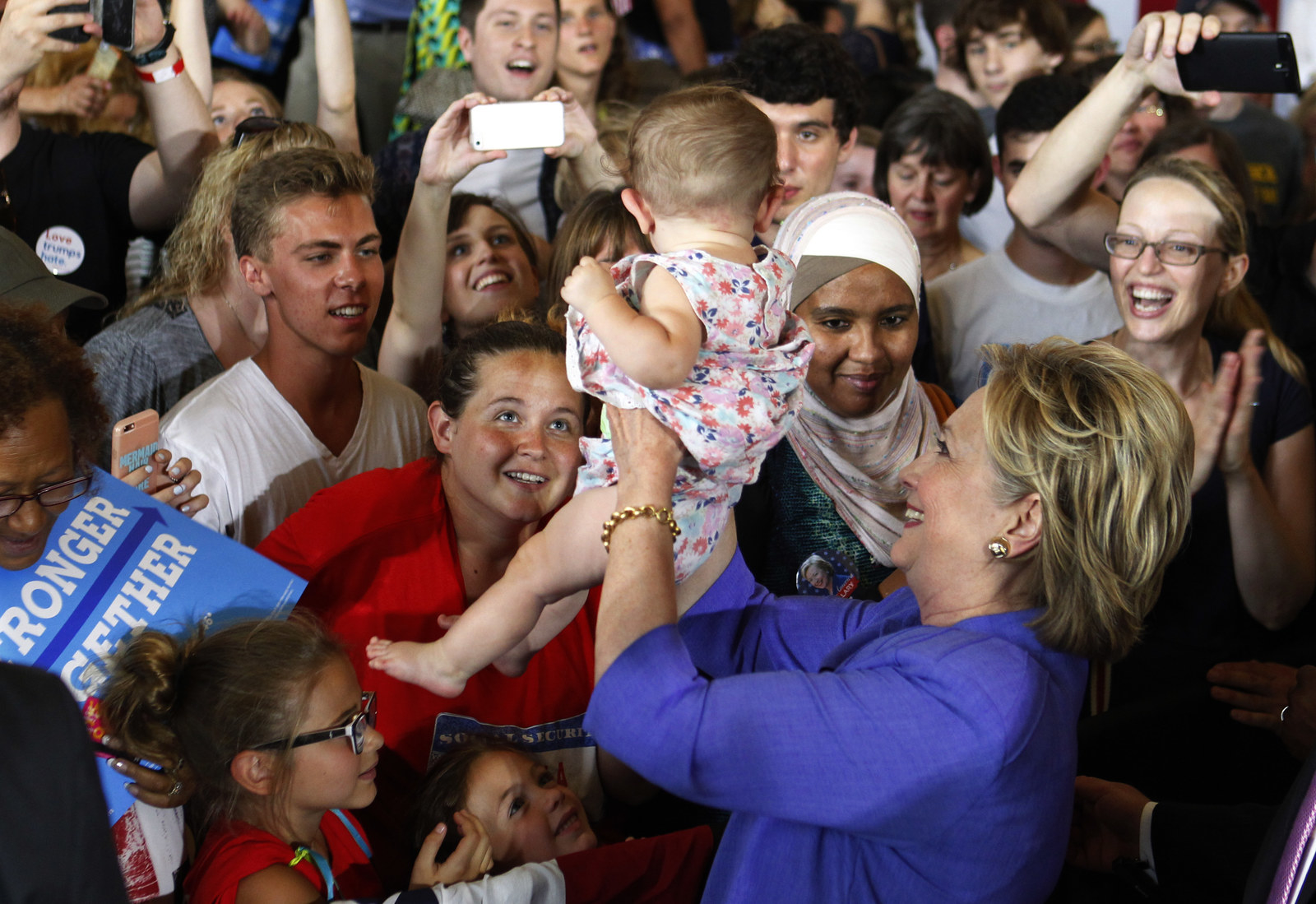 Real life in 2016:
Real life in 2016: