For those who missed it, "Pushing Daisies" was a show about a man who could bring dead people back to life.
And Lee Pace being adorable.
But mostly? "Pushing Daisies" was about pie.
It's pretty simple, really.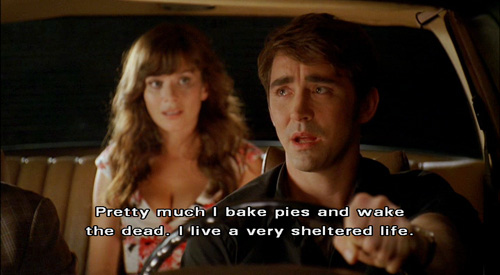 Using only the freshest ingredients.
Pie-making as competition.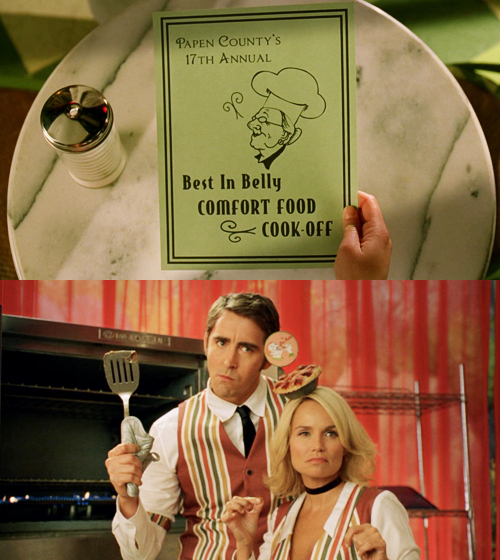 Pie-making as stress relief.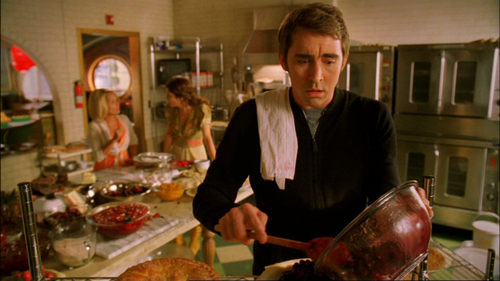 Pie falling. (James Bond in "Pie-fall," anyone?)
Pie as home.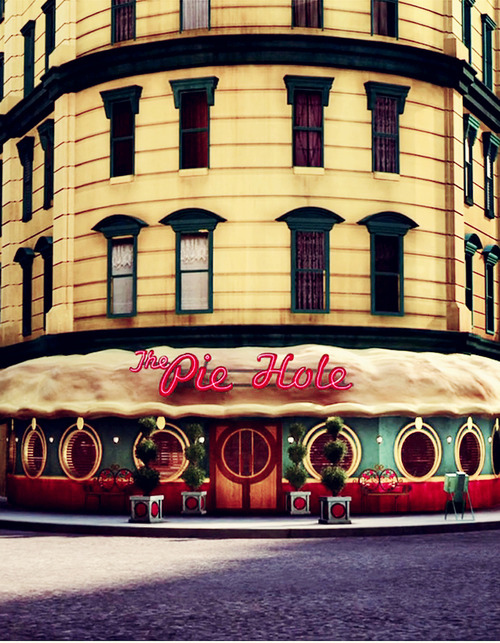 Pie as DVD.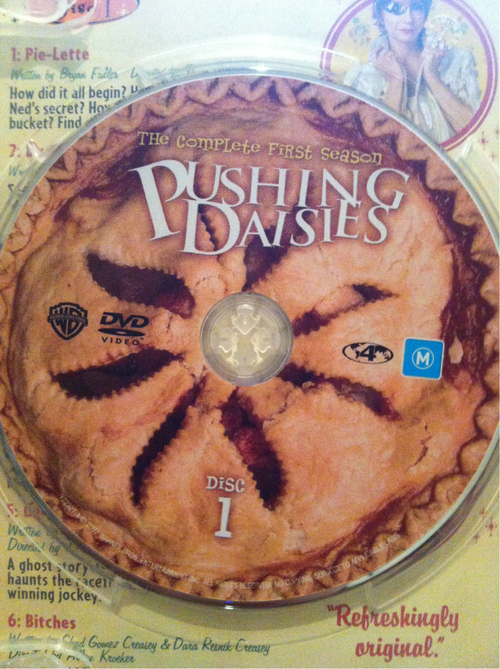 And yes, of course there's "Pushing Daisies" pie fanart.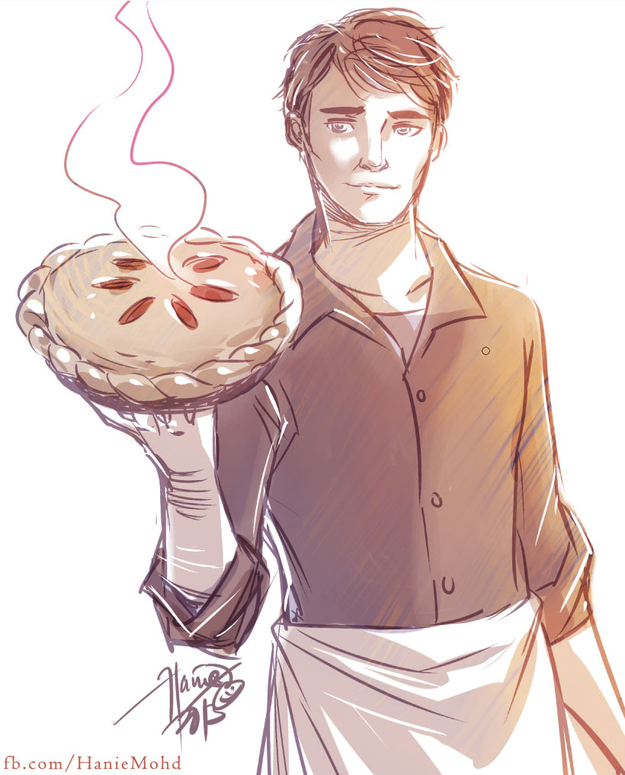 A lot of it, actually.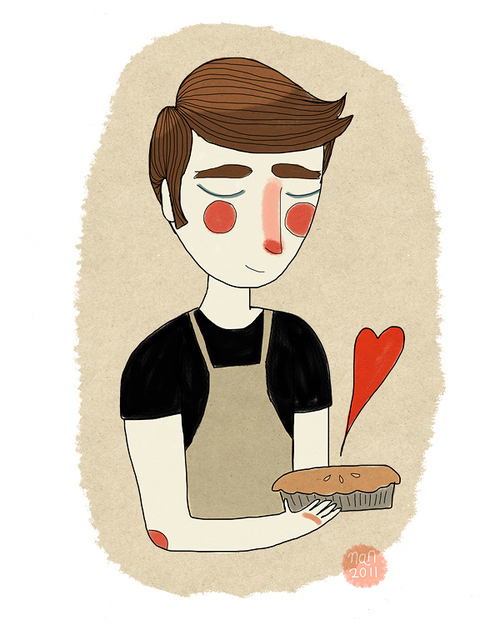 It's all pretty adorable, really.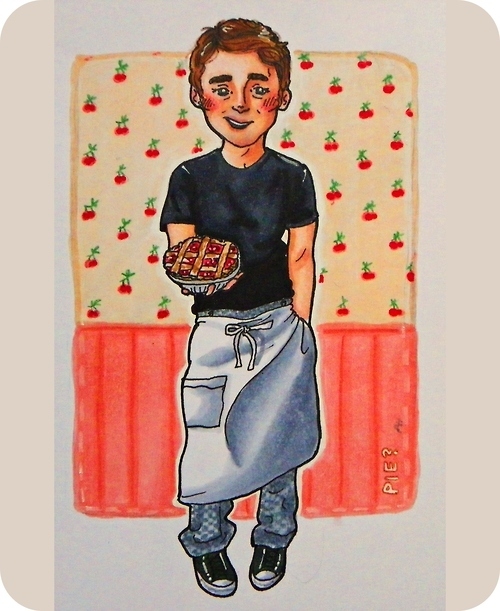 Pie was just part of this tasty, brightly colored world.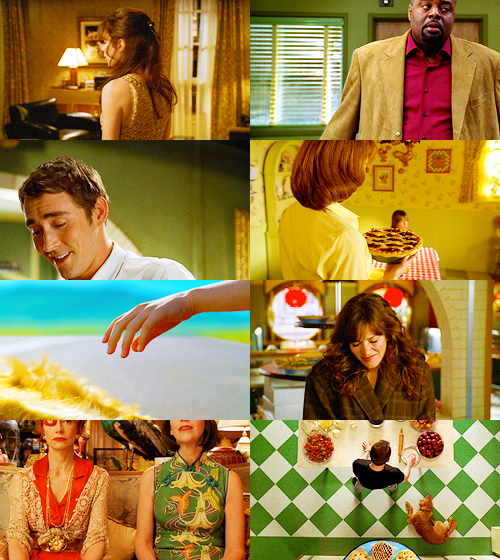 It brought light and calories to an otherwise morbid concept.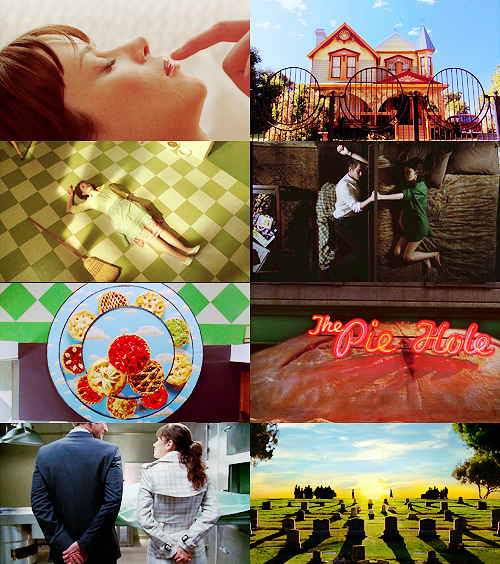 Happy Pi Day!