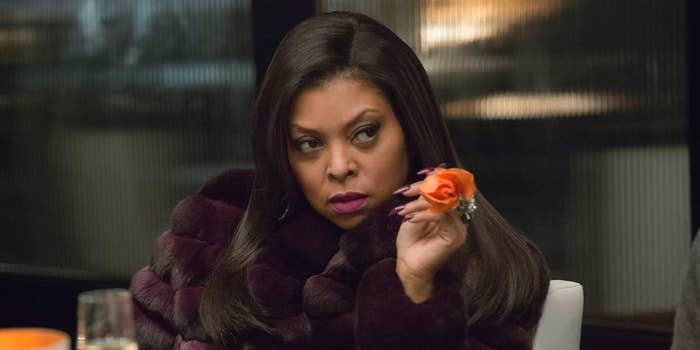 There's no question Cookie Lyon (Taraji P. Henson) was the breakout character of Fox's smash hit Empire during its first season. She'll be back when Season 2 premieres on Sept. 23, but there may be another version on Cookie down the line.
"There is going to be a spin-off from Empire, without question," Empire creator Lee Daniels said at the 2015 Television Critics Association summer press tour in Beverly Hills. "There's so much ripe story that we've talked about already — about Cookie's family, what makes her her. That in itself is fascinating to me."
As TVLine reported, Daniels elaborated on his spin-off comments immediately after the panel, explaining that the Cookie-centric show would be "like a prequel."
Daniels also had words for Sophia Eggleston, the Detroit woman who is suing him and Fox because she claims the character of Cookie is based on her. Daniels' succinct statement: "Bye, Felicia."
Fox did not immediately respond to request for comment.