 With all the think pieces about Looking, HBO's new drama about three gay men in San Francisco, few have remarked on one of the series' most notable qualities: It deftly captures the look and feel of the city. Some will argue against this — and yes, just as Looking can't possibly reflect every gay man's experience, it isn't true to life for every San Franciscan. But the show embodies the spirit of the city, more so than most TV series set in the Bay Area. Parenthood, for example, takes places in Berkeley but might as well be any city on the West Coast.
I'm not a San Francisco native, but I did spend seven years in the Bay Area while I attended Berkeley, and later as a writer for the San Francisco Bay Guardian and the San Francisco Chronicle. My assessment of the city here is based on my own observations, so again, your mileage may vary.
As I was analyzing the representation of San Francisco in Looking, I kept coming back to Tales of the City, the 1993 miniseries that depicts the city in 1976. It's based on the first book in Armistead Maupin's iconic series (which recently concluded) and remains a brilliant time capsule of the city in all its '70s glory.
What I found was that so much of what makes Tales of the City an intrinsically San Francisco story is the same as what captured my attention on Looking. Beyond the facial hair and MUNI use, Looking is thematically linked to the San Francisco of Tales of the City, though they're set almost 40 years apart. The city has changed in innumerable ways, both for better and worse, but so many of its affectations and concerns remain the same across decades. These are the areas where Looking and Tales of the City converge.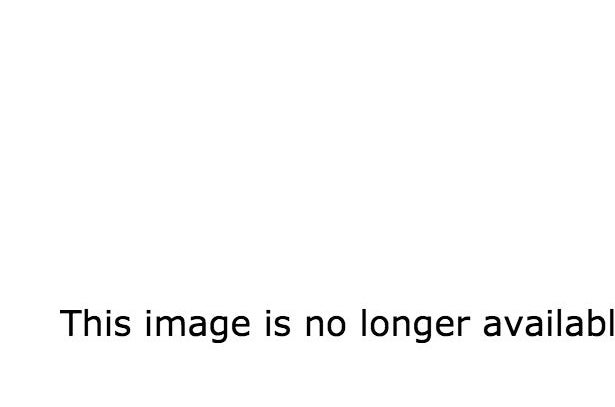 Sexual Freedom
"Free love" was a rallying cry of '60s counterculture, much of which was centered in San Francisco. It's no wonder, then, that the city is a haven for sexual liberation. On top of that, there's the fact that San Francisco has long been considered a gay mecca, both on Castro Street — where Harvey Milk, the first openly gay person elected to public office in California, set up shop — and beyond.
"If you can't deal with your sexuality, you're gonna get screwed but good in this town," Connie (Parker Posey) tells Mary Ann (Laura Linney) in Tales of the City. As the more established San Francisco transplant, she guides Mary Ann into a less inhibited world of casual sex and openness, until Mary Ann is no longer shocked by Mona's spontaneous nudity. "The city loosens people up," Connie says. And Mary Ann does indeed sleep with her married co-worker Beauchamp Day (Thomas Gibson) — not to mention befriend homosexuals, like Michael (Marcus D'Amico).
While Tales of the City showcases San Francisco as a pre-AIDS paradise, Looking has to wrestle with the specter of a crisis that decimated the city's gay population. At the same time, Looking is a millennial show, and in the first four episodes, AIDS is barely referenced. This is not a criticism of the show, which is more interested in the exploration of gay male sexuality than in its history.
In many ways, then, Looking's approach to sexuality is largely in line with Tales of the City's: Cruising and the baths are both featured. But Looking also reflects technological advances in hook-up culture, like Grindr and Manhunt. Either way, the emotional stakes are the same — no matter how much sex Tales' Michael or Looking's Patrick (Jonathan Groff) have, they're ultimately in search of a connection. Elsewhere on Looking, Agustín (Frankie J. Alvarez) and Frank (O.T. Fagbenle) experiment with non-monogamy, another staple of Bay Area dating. How else does one combine commitment with sexual exploration?
Marijuana
It's not fair to say that everyone in the Bay Area smokes weed, but it's far less stigmatized in San Francisco than it is nearly anywhere else outside of Amsterdam. Drug experimentation was also a large part of the '60s countercultural movement, and that has continued to some extent through the decades. Weed will likely always be a favorite among San Franciscans, and given the proximity of Humboldt County and its exceptional product, who can blame them?
In Tales of the City, Mrs. Madrigal (Olympia Dukakis) leaves a joint taped to all her new tenants' doors. She grows weed in her garden. Her affection for marijuana is not a character flaw, but rather a reflection of her free spirit. Mrs. Madrigal is not an addict — Mona (Chloe Webb), on the other hand, dabbles in the hard stuff — and getting stoned is an integral part of Mary Ann's liberation from her Cleveland past and assimilation into San Francisco culture.
Looking offers a view of the city even less concerned with the so-called ill effects of marijuana. The characters smoke freely and often, not because they're pothead losers — in fact, Patrick is a successful video game developer — but because it's San Francisco. With the legalization of medical marijuana use, the stigma has all but vanished in the Bay Area. And so smoking weed becomes less a quirky character trait and more an unexamined fact of life.

Class Divides
For a good visual of the class divide in San Francisco, take a stroll down almost any given street: Walk long enough and you encounter a neighborhood drastically different, both socially and economically, from where you started out. As in many big cities, San Francisco is a place where the very rich often live in close proximity to the very poor, and each speaks disdainfully of the other.
In Tales of the City, the freewheeling hippies and stuffy businessmen are in a constant battle. It's less about money — though of course, money plays a role — than it is about class. Mona butts heads with her rich boss, Edgar Halcyon (Donald Moffat); Michael barely tolerates Jon's (Billy Campbell) upper-crust friends; and socialite DeDe (Barbara Garrick) transgresses with a grocery delivery boy. These are persistent struggles, and even when the two sides find common ground, the disparity is palpable.
Looking hasn't had as much of a chance to explore the class divide in the first four episodes provided to press, although it's more prevalent than ever in San Francisco. Thanks to the tech boom and rising rent costs forcing low-income residents out of the city, resentment over the haves (read: Google employees) runs high. You can see it in the way Dom (Murray Bartlett) views the suit-wearing gentleman dining at the restaurant where he works. But there is always someone richer or more successful; while the doctor Patrick goes on a date with may have lost interest because of Patrick's admission of cruising, there's also the sense that they're at different places in their lives.
There are other subtle nods to the class divide: Patrick ends the first episode straying from his usual haunts and visiting Richie (Raúl Castillo) at Esta Noche, a bar in the Mission. (In Tales of the City, the Mission is mentioned as a place you might expect to be raped.) You can see it also in the derision with which Patrick and Dom view Agustín's move to Oakland, a city that's cheaper — and yes, poorer — than San Francisco.
Isolation vs. Chosen Family
It's easy to feel lost in any big city, especially one as sprawling as San Francisco. Now more than ever, as people are priced out of former hipster enclaves and into far-out neighborhoods — or heaven forbid, Daly City — it's harder for everyone to stay put in one place. Loneliness isn't exclusive to San Francisco, but with the city's ever-changing population, there is a frequent feeling of not belonging.
Mary Ann's isolation is obvious in Tales of the City: From the get-go, she's a stranger in a strange land. Her Cleveland ideals, however tenuous, make her feel out of touch with her new San Franciscan neighbors. There is so much she doesn't understand — big things like open sexuality and drug use, and smaller things like how to pronounce "Kearney" and what to call the cable cars. At the same time, she comes to find a family at 28 Barbary Lane. A frequent theme of Tales of the City is the family we choose, which proves itself to be more valuable than the family we're born into. And in a city populated with oddballs, the outcasts can find strength banding together.
Because Looking is about three close friends, the family aspect is clear. But isolation is also key: The show's title reflects that. Every character is constantly searching for something more, the kind of real connection that exists past a casual hook-up or a sexting fling. Even with a family of his choosing — in contrast to parents who seem troubled by his sexuality — Patrick is often alone. For those who believe Patrick is too attractive for such a loveless existence, consider the city he's in, filled with too many good-looking men to choose from.
In many ways, San Francisco offers an embarrassment of riches. But when it comes to settling down, that's not always a good thing. Perhaps Mary Ann put it best in Tales of the City when discussing her own romantic woes: "It's too easy here," she laments. "There's always someone or something just a little better right around the corner."