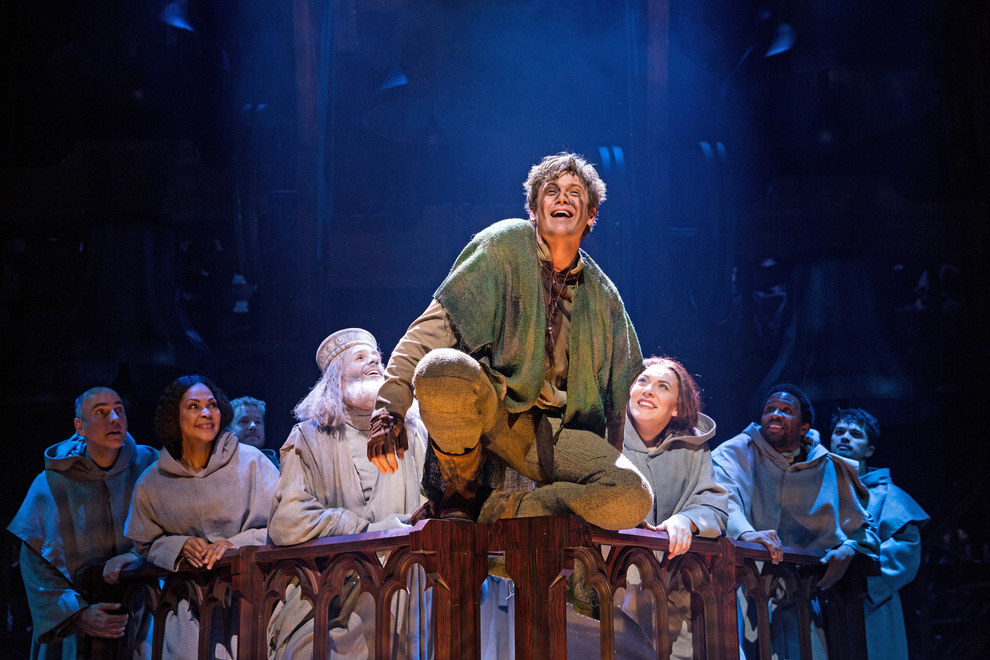 If you grew up in the '90s, there's a good chance you're familiar with "Out There," Quasimodo's song of yearning from Disney's 1996 film The Hunchback of Notre Dame — but you've probably never heard it given the full Broadway treatment.
The musical adaptation of Hunchback hasn't made it to the Great White Way, but it made its East Coast debut at New Jersey's Paper Mill Playhouse last spring.
The album, which was recorded after the musical closed, brings together the original cast, led by Michael Arden as Quasimodo, Ciara Renée as Esmeralda, Patrick Page as Frollo, and Andrew Samonsky as Phoebus.
If you missed the production — or if you're dying to relive it — the cast recording will be released on Jan. 22.