"Hamilton" Won Almost Everything At This Year's Tony Awards
Despite a strong showing, however, it didn't break the record for most Tonys ever.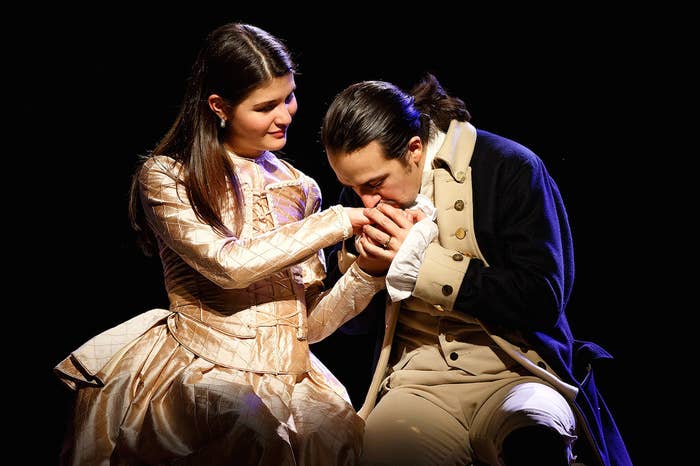 Hamilton was always poised to have a big night at the 2016 Tonys: It broke the record for most nominations with a whopping 16, an honor previously shared by The Producers and Billy Elliot, which each earned 15 nominations in their respective years. In the end, Hamilton earned 11 awards, falling short of The Producers' record 12 wins.
Breaking the record for most Tonys won may have seemed inevitable for Lin-Manuel Miranda's musical, which has been an unprecedented cultural phenomenon. The show is sold out with tickets regularly resold for thousands of dollars, and the cast recording was the highest-debuting cast album on the Billboard 200 in over 50 years.
But with multiple nominations in two acting categories, Hamilton could actually win only 13. To be The Producers', it would have had to win in each of its nominated categories, a daunting prospect in a uniformly impressive theater season.
The awards that thwarted Hamilton's record-breaking chances were Best Performance by a Leading Actress in a Musical, which went to Cynthia Erivo in The Color Purple, and Best Scenic Design in a Musical, which went to She Loves Me.