"Growing up is never easy," Kevin Arnold once said. "You hold on to things that were; you wonder what's to come. … It was time to let go of what had been, and look ahead to what would be — other days, new days, days to come."

The voice was Daniel Stern's, who provided narration throughout The Wonder Years' six seasons, but the character was embodied by Fred Savage. And if Kevin was fixated on recounting the past, Savage focuses less on "what had been" and more on those "days to come."
He lives and works in the moment, which is clear in the way he's compartmentalized his passion for both acting and directing: After his star-making turn on The Wonder Years, he opted for academia and then turned his attention to directing television, which has occupied the last 15 years of his life. And now he's finally back to his first love: Savage is starring on Fox's freshman series The Grinder, his first major acting gig since the short-lived 2006 series Crumbs. The role that brought him back to television after a nearly 10-year hiatus is attorney Stewart Sanderson, whose actor brother Dean (Rob Lowe) returns home and upends Stewart's life by parlaying his TV lawyering into joining Stewart's firm.
With his career shifting back in front of the camera, Savage has had to make peace with putting directing aside for the time being. "I really don't spend a lot of time nursing wounds, or saying, 'Oh, I should have done that,' or, 'I could be doing that,'" he said at trendy L.A. eatery Republique, which he rode up to — in true Kevin Arnold fashion — on a bike.
But his commitment to the present doesn't mean he won't discuss his three decades in the entertainment industry. "Any career for 30 years is pretty extraordinary, let alone in the entertainment business. And I feel like I'm just getting started," he said. "I know how lucky I am that I can work in a field and make my living in a field that I love. That's a rare thing."
Despite getting his start at a very young age, Savage is well-adjusted. That can almost seem like a front, but Savage speaks with a sincerity that proves it's not.
"I appreciate everything. I built my career from very humble beginnings. Every job I've had, every next rung on the ladder, I appreciate, because I know where it started," Savage said, his omnipresent smile widening to a grin.
"I started doing Pac-Man vitamin commercials."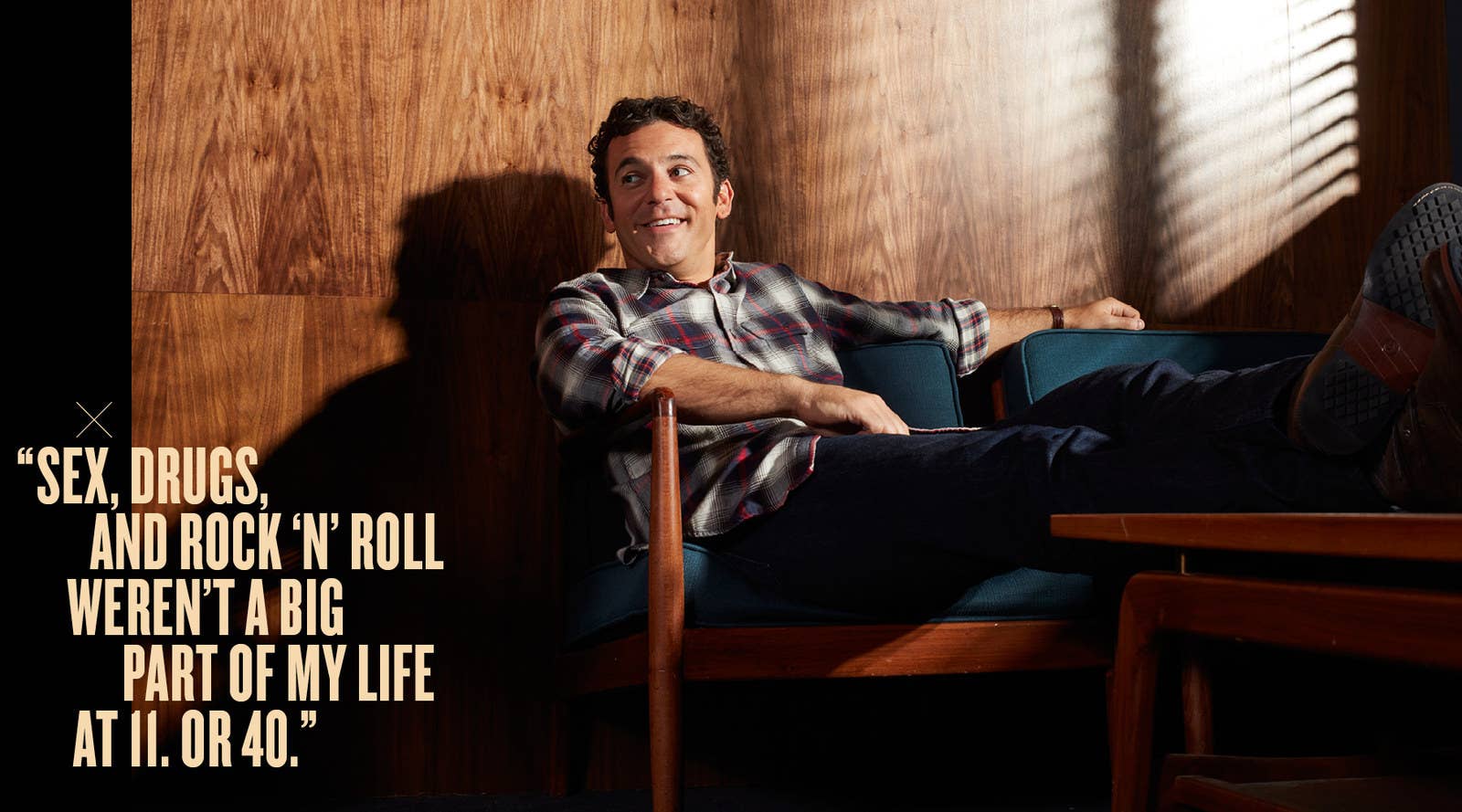 Savage had no particular interest in acting when he first started doing it. Despite his lack of ambition, which would come later, the then-6-year-old found himself at his local community center in Highland Park, Illinois, where open auditions for TV commercials were being held.

"Instead of going to the park, my mom and her friends took me and all my friends, and we just did that for the afternoon," he recalled. "We weren't trying to break into show business or be famous, or anything like that."
Although Savage didn't book the gig that day, the director, Bob Richter, remembered him and called him back in a few more times until something finally clicked. That something was a Pac-Man vitamins commercial, which thrilled Savage. "Pac-Man was like the coolest thing in the world then to me," he said.
Savage only makes a brief appearance in the commercial — "Goodbye, Fred; hello, Pac-Man," he says, as his onscreen mom ditches his Flintstones vitamins in favor of Pac-Man ones — but he makes an impression. He was a natural on camera and a cute kid. He enjoyed the experience enough to keep going out for auditions, and Richter, who had his own production company in Chicago, continued to hire him. He was "the first guy to really see something in me," Savage said.
"It just kind of snowballed, but it started out as something fun to do," he added. "And I feel like that attitude has stayed with me. Everything I've jumped into and tried and every experience I've had and career opportunity, including going to The Grinder, it was just because it sounded exciting and fun and new and different."
In the late '80s, Savage's commercial work transitioned into film and TV appearances. One of his first movie roles was as the Grandson in The Princess Bride in 1987; while the film, which has since achieved cult status, bombed at the time, it led to more opportunities, including 1988's Vice Versa. The father-son take on Freaky Friday got Savage noticed by Neal Marlens and Carol Black, who were in the beginning stages of creating The Wonder Years.
Committing to a TV series was a more ambitious undertaking for Savage — and, perhaps more importantly, for his parents, who had a better sense of how much Savage nabbing the starring role on a TV show could affect their family. At the same time, they realized what a unique opportunity their son was being presented with. Ultimately, it was the strength of the pilot script that convinced them to take the risk and let Savage audition for the series.
"They were like, 'This is something that is too special to pass up,'" Savage said. "Like, 'If we saw this on TV and Fred wasn't a part of it and could have been, we'd kick ourselves.' I think they had a sense — I mean, no one knows what it's gonna be, but they felt it was very special."
He paused. "I don't think any of us knew how it would change all of our lives."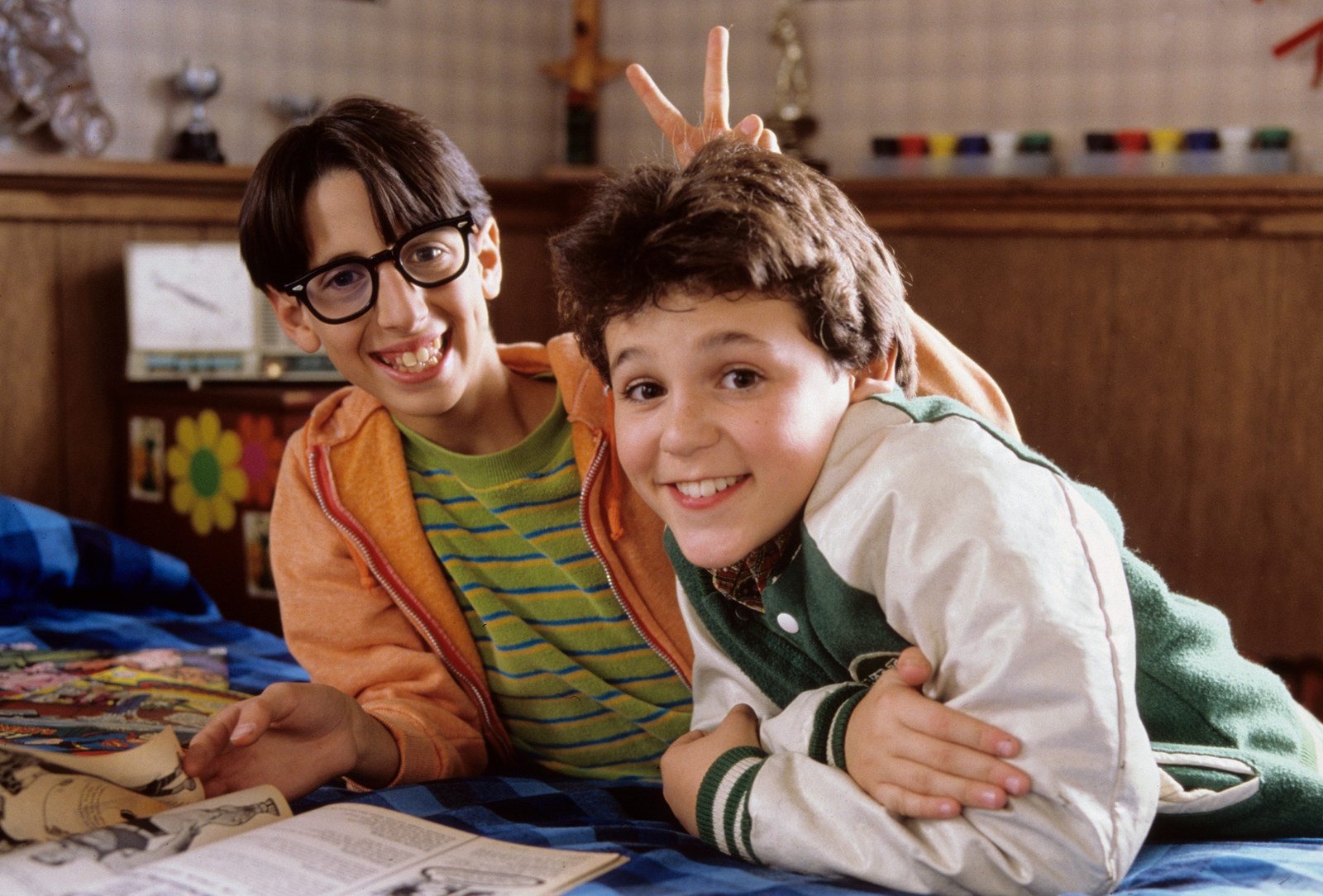 When The Wonder Years got picked up to series, Savage and his family — including his younger siblings, Kala and Ben — relocated from the Chicago suburbs to Los Angeles. He formed a community with the cast and crew, who remained a tightly knit group throughout production. But Savage bonded particularly quickly with Josh Saviano, the first fellow cast member he met, who played Kevin's best friend Paul. Like Savage, Saviano, who was from New York, had relocated to Los Angeles for the role.
"It was really the first time we were away from home for any extended period of time, and here we are, sort of strangers in a strange land," Saviano told BuzzFeed News in a phone interview. "We were both going through this kind of unique experience of filming."
Normalcy is a tough prospect for child actors, who are forced to adjust to the chaos of a shooting schedule and learn from on-set tutors instead of at school. But spending time with people his own age helped Savage maintain a feeling that little about his life had changed when The Wonder Years became a huge hit with viewers of all ages.
Because the show was set in the '60s, parents got to see their childhoods reflected onscreen, while their children related to the young characters, who were presented as complex, grounded, and believably immature. The show dealt with the heavy themes of the late '60s and early '70s, like the Vietnam War and gender disparity, but maintained warm, nostalgic undertones to counter all the strife. Despite being the series' lead actor, that delicate balance was a bit lost on Savage. "I mean, I was 11 or 12, so I didn't have that sense of perspective," he admitted.
For the young actors, having their parents on set had a stabilizing effect, with the adults protecting not only their own kids, but all of the child actors. Savage felt like his parents, while encouraging his by-then-obvious enthusiasm for acting, made sure not to let him get overwhelmed with the influx of fame.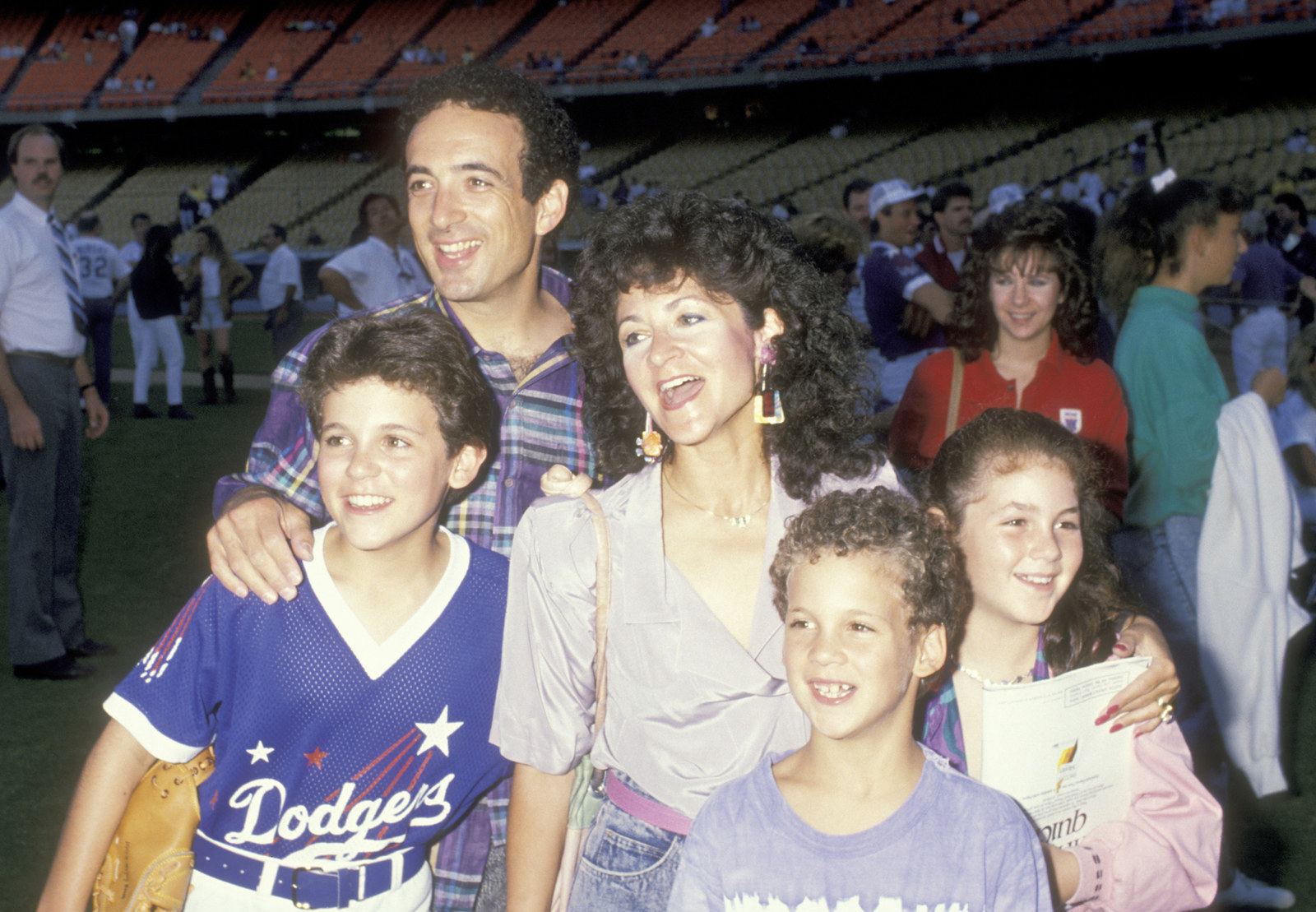 "My parents had a tremendous hand at keeping everything very even-keeled. They were the real gatekeepers as far as what penetrated my experience and what didn't," Savage said. "I feel like my experience was — other than going to work every day — very, very normal."
Of course, it also helped that Savage was too young to fall into the traps that many of his fellow child actors are still struggling to escape. "I was younger, so sex, drugs, and rock 'n' roll weren't a big part of my life at 11," he said, then paused briefly. "Or 40. Really ever."
Savage's co-stars have fared similarly well — if not at finding fame, then at least at settling into stability. Saviano practices law and founded his own consulting firm, though he returned to acting in 2014 with a guest role on Law & Order: Special Victims Unit. Danica McKellar, who played Kevin's childhood sweetheart Winnie Cooper, continues to act but is also a mathematician who's published math books targeted at teenagers.
"When you have a bunch of teenagers all in the Hollywood world, all being catered to … it's good to have a little bit of discipline, and it starts with our actual families, but then the extended family of the crew and each other's families really built a legitimate community," Saviano said. "And cliché as that is, that's what allowed all of us to stay as normal as we are."
There were awards shows and press and parties, but the young actors were encouraged to remain kids, which contributed to the grounded quality of the show and their ability to adjust to celebrity. This was the late '80s, around the time Drew Barrymore was entering rehab at age 14 and shortly before Macaulay Culkin had to battle his father, Kit, for his earnings. But for Savage, who was more excited about the work he was doing than the response he was getting, fame was still a distant and, frankly, uninteresting concept.
"I enjoyed the work, and that made a lot of sense to me," he said. "But this idea of celebrity or fame or success, it was never present in my mind then and — I don't know — stupidly isn't now."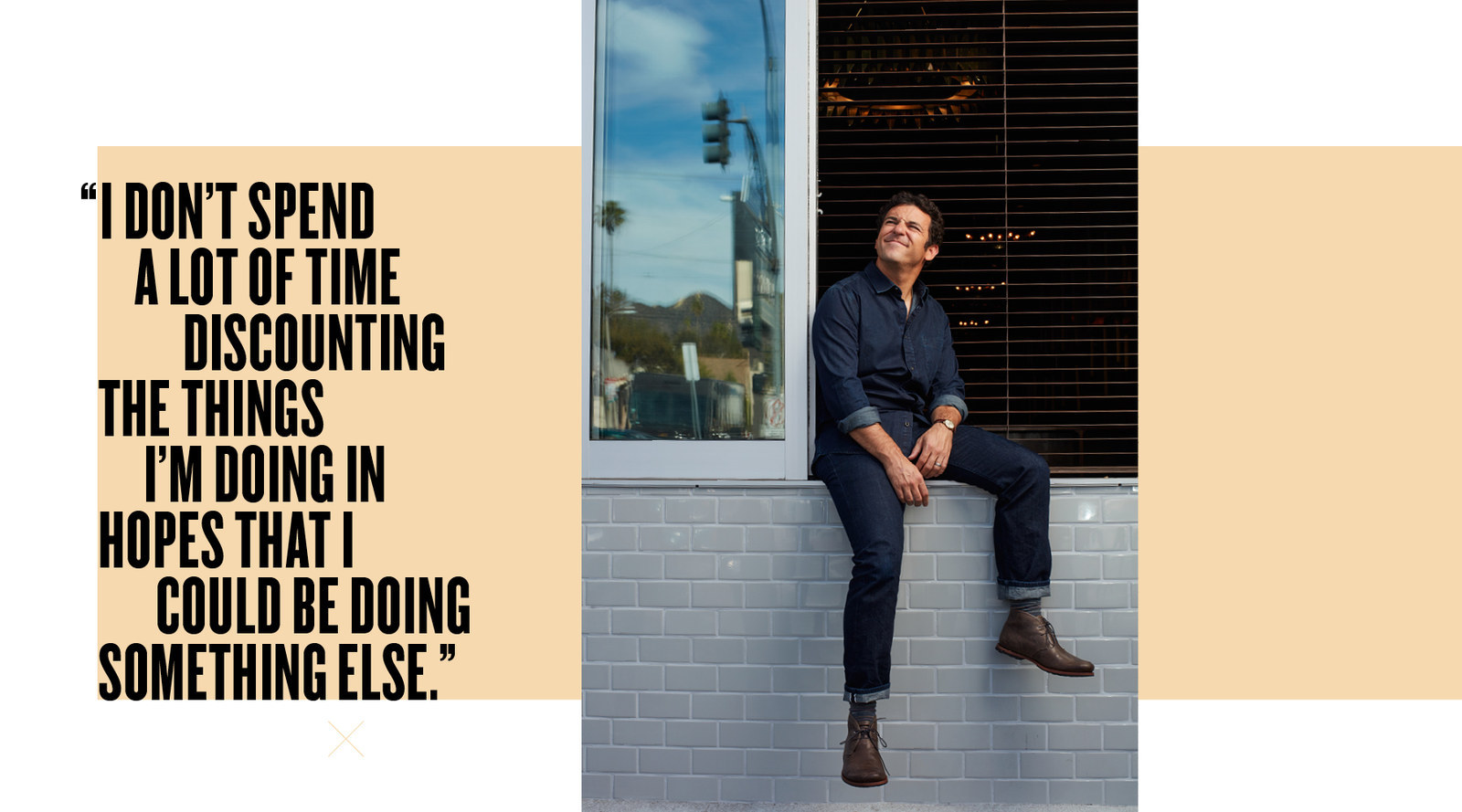 What was on Savage's mind was everything going on quite literally behind the camera. From early on with The Wonder Years, he found himself fascinated by the mechanics of filmmaking, quickly realizing that the actual production held his interest the same way acting did.

At the time, TV was shot on film, and Savage remembers being drawn to the details: the way film was loaded into the camera, how the lenses went on and off. Working with so many different directors also gave him a chance to observe their unique approaches to setting up shots and staging scenes, and how that affected the episode as a whole.
"I was always very interested in the storytelling decisions that went into directing. It just held this real allure for me," Savage said. "You know, if we're doing a scene at a dinner table, they weren't all shot the same. 'Why was the camera here for one moment and there for another?'"
Savage wasn't just passively curious: He was asking these questions out loud.
"He was always peering over everybody's shoulder when shots were being set up, mostly to the extent of him getting yelled at," Saviano remembered. "He was supposed to be in school. ... He just wanted to know why you would do an over-the-shoulder, why the director was looking at a two-shot, how you would do an establishing shot."
As his time on The Wonder Years continued, Savage realized his interest in directing wasn't just curiosity. For the time being, however, he had to keep that at bay. Whatever shift he saw in his future — not to mention whatever "normal" childhood experience he wasn't having — he was fully dedicated to playing Kevin Arnold.
Shortly after the show ended in 1993, Savage left the entertainment industry behind temporarily and stepped into the world of academia. He studied English at Stanford University, and enjoyed life off of a set. Although this was his first time away from acting since childhood, Savage never felt like he was missing out by focusing on his education.
"Was I in college wishing I would have been an actor? Or was I an actor wishing I could have been in school? I mean, no," he said firmly. "I don't really spend a lot of time discounting the things I'm doing in hopes that I could be doing something else."
In 1999, after graduating from college, he got his first chance at directing. It was an episode of the NBC comedy Working, on which he starred as Matt Peyser. It was a significant learning experience for Savage, who had to deal with the challenges of first-time directing and the unique difficulty of directing himself. Since then, he has avoided directing projects he's also acting in, noting that it's too hard to do both at the same time to the best of his abilities.
"It could be different now, but I'd be nervous that I would just do a so-so job at both, rather than an excellent job at one," Savage explained. "I feel like I'd be giving maybe 80% attention to both things, which is not good enough. For now, I want to focus on one rather than the other, one at a time."
When Working ended after two seasons, Savage set out to look for more directing gigs. Luckily he had an in with ABC's family comedy Boy Meets World, the series his brother, Ben, was starring on. Savage had expressed his directorial ambitions to co-creator and executive producer Michael Jacobs, who told him that he wouldn't give him his first directing job — but he would give him his second. He stayed true to his word, and with Savage's Working stint behind him, Jacobs hired Savage to direct two episodes of Boy Meets World in 1999 and 2000.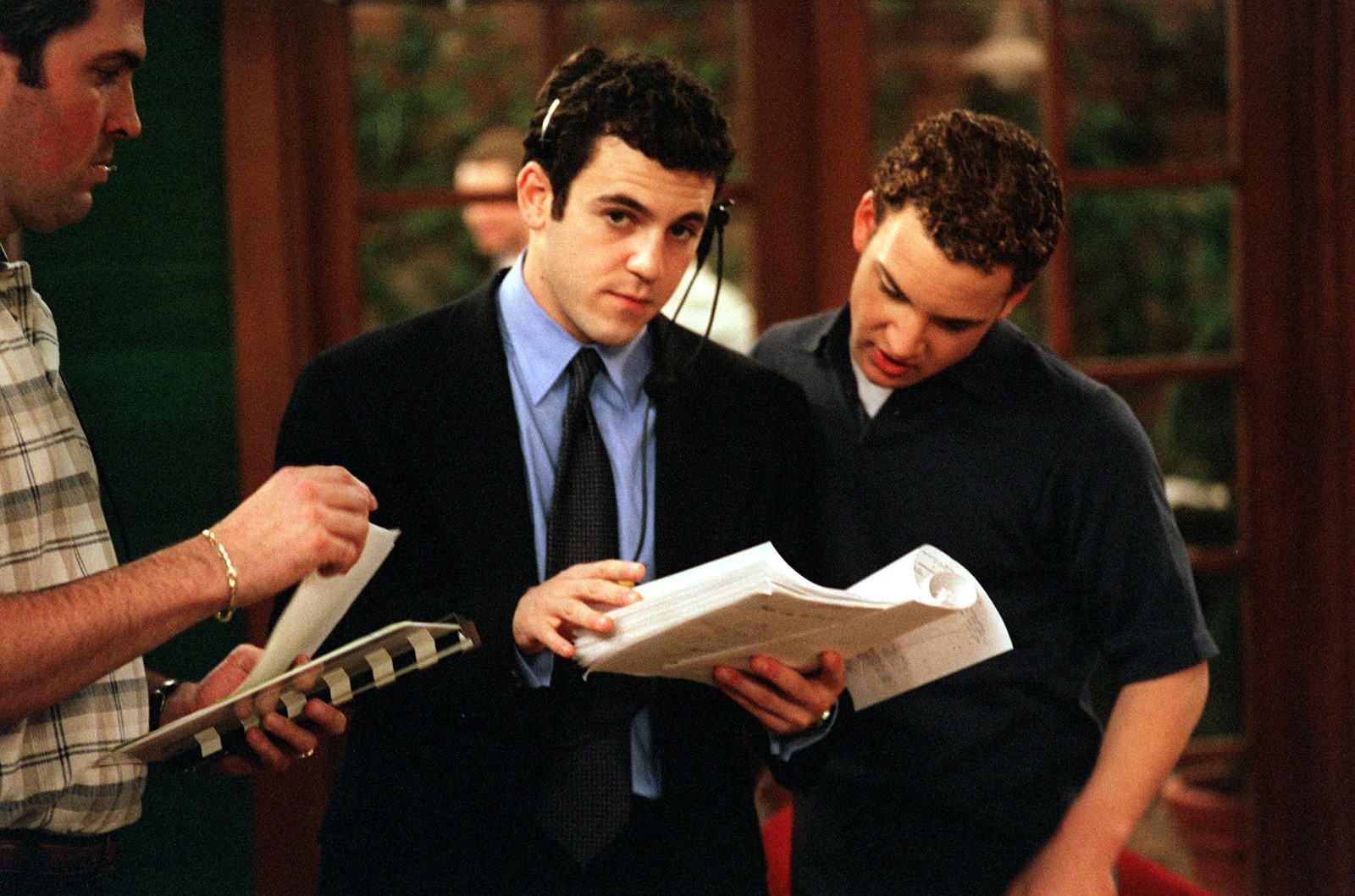 "There were people that definitely rolled the dice on me very early on, when they had no good reason to," Savage said. "To this day I have so much respect for Michael, because who does that in show business? Nobody."
Savage got his next directing jobs by cold-calling, first pausing an episode of the Disney Channel show Even Stevens to find out which production company he should contact. Once they invited him to set, he spent time observing and taking notes. Eventually they offered him an episode to direct.
That was Savage's life for a while — putting himself out there as a director, accepting that he was still a newcomer in the field, and shadowing more established professionals to learn everything he could on the sets of Will & Grace, Gilmore Girls, and Frasier, among others. Mirroring his behind-the-scenes behavior on The Wonder Years, Savage was back to asking questions and taking it all in.
"I spent two years kind of treating that as my job, just going every day, being the first one there, the last one to leave, talking to anyone who would talk to me, taking every note I could," he said.
Aside from learning, Savage's goal was to prove his commitment to directing. Because he was thought of as an actor at that point, it was important to show how serious he was about this new undertaking.
"You don't want to be seen as a dilettante," he explained. "I felt like the onus was on me as I was starting my directing career to really just prove that I was very committed, this is what I've wanted to do, this is what I always wanted to do, this is where my passion lies, this is what I want to make my life's work as an adult."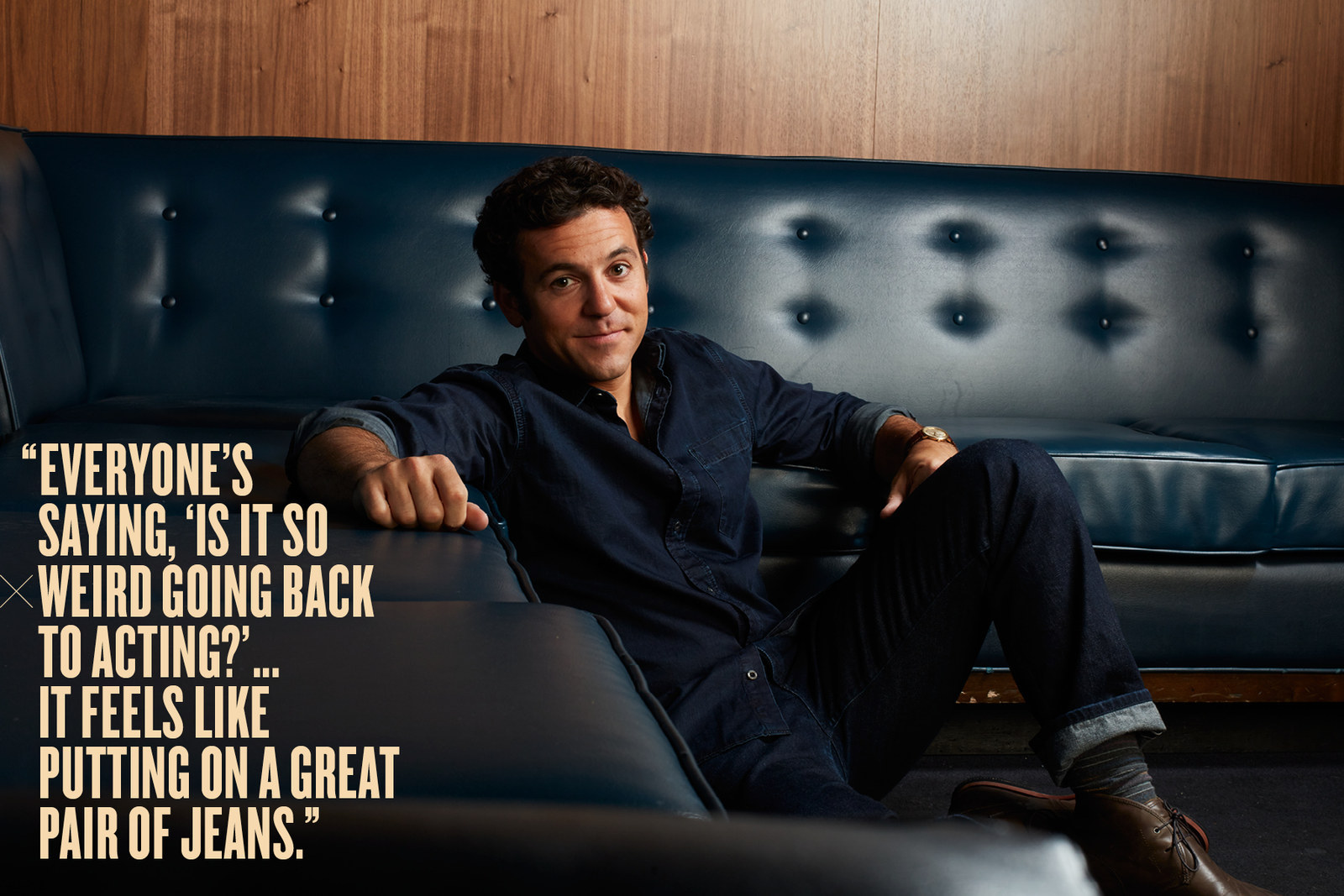 Over the past 15 years, Savage has become one of Hollywood's most sought-after directors for TV comedy. He has directed nearly 200 episodes of television, including mainstream comedies (Modern Family, 2 Broke Girls), children's programs (Hannah Montana, That's So Raven), hourlong series (Ugly Betty, Greek), and cult hits (Party Down, Happy Endings). Even though he's been eager to be seen as a serious director — and the sheer breadth of his work has surely accomplished that goal by now — Savage knows the connections he made as an actor were essential when he was getting started.
"Every opportunity that's come has started somehow as me being an actor. I think at some point I've begun to walk on my own and my directing work speaks for itself a little bit now," Savage said. "[But] meetings I got, opportunities I got — they might have happened a little quicker because I had relationships and I had been in the business a long time."
In part because of his concerns with being perceived as "just kind of flitting around 'til he finds his next acting gig," Savage has done minimal acting work over the past decade. (Since the 2006 ABC sitcom Crumbs, which was canceled after one season, it's been mostly voice acting, including stints on Family Guy and BoJack Horseman.)
In early 2015, The Grinder's executive producer Nicholas Stoller made it his mission to see Savage back on the screen in the series. The two men met because their children — Savage has three kids (ages 9, 7, and 3) with his wife of 12 years, Jennifer Lynn Stone — went to the same school and they'd become friends. Stoller, who was a fan of Savage's work on The Wonder Years, knew that he was charming onscreen, but when the two first spent time together socially, he was struck by how naturally funny Savage was.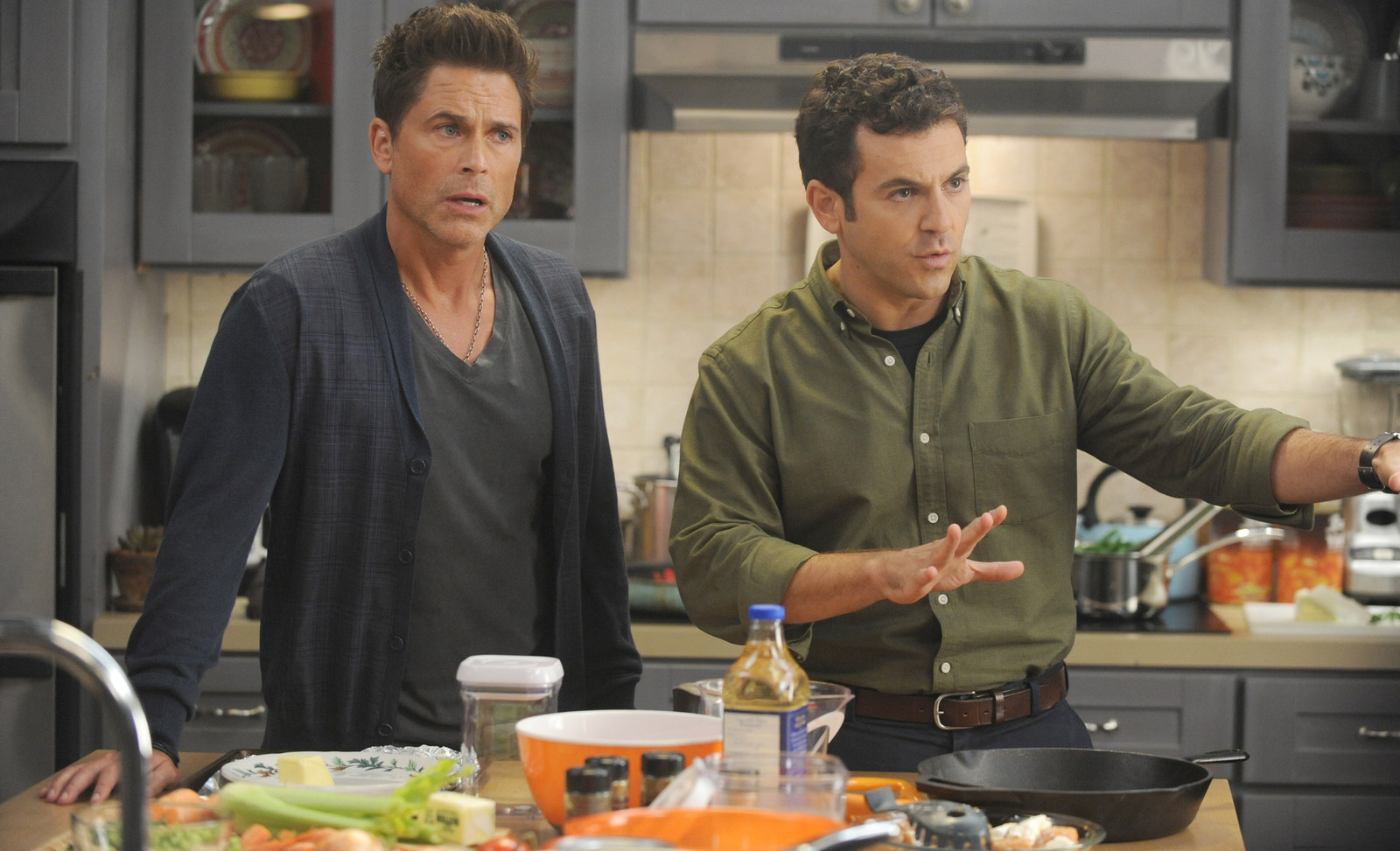 The character of Stewart was a tough one to cast: He had to be able to play off of Rob Lowe's zanier Dean, a larger-than-life actor with a tremendous ego and a complete lack of self-awareness. At the same time, Stoller and the creators of The Grinder, Jarrad Paul and Andrew Mogel, wanted Stewart to be well-developed, a funny and captivating character on his own.
Savage was exactly what they had in mind.
"He kind of is that magical actor that everyone's always looking for and is basically impossible to find," Stoller told BuzzFeed News in a phone interview. "He's a great straight man who's hysterical. And that's much harder than the kind of 'funny guy' on a show."
When Stoller first approached Savage, he was intrigued but unsure about stepping back into a starring role after spending so much time establishing his directorial career.
"It was a tough mental decision for me," he admitted. "I'd worked so hard to build this directing career up, and it meant so much to me. It's what I'd always wanted to be doing. I really felt like I had established myself, and there was this kind of nagging fear in the back of my head."
Savage conferred with family and friends before committing to The Grinder. He and his family know better than anyone that starring on a network sitcom is a serious (and time-consuming) proposition. Eventually, Savage realized that he could switch gears for a while without taking anything away from his directing career — more than 15 years in the director's chair constitutes more than, as Savage put it, a "waystation between acting jobs."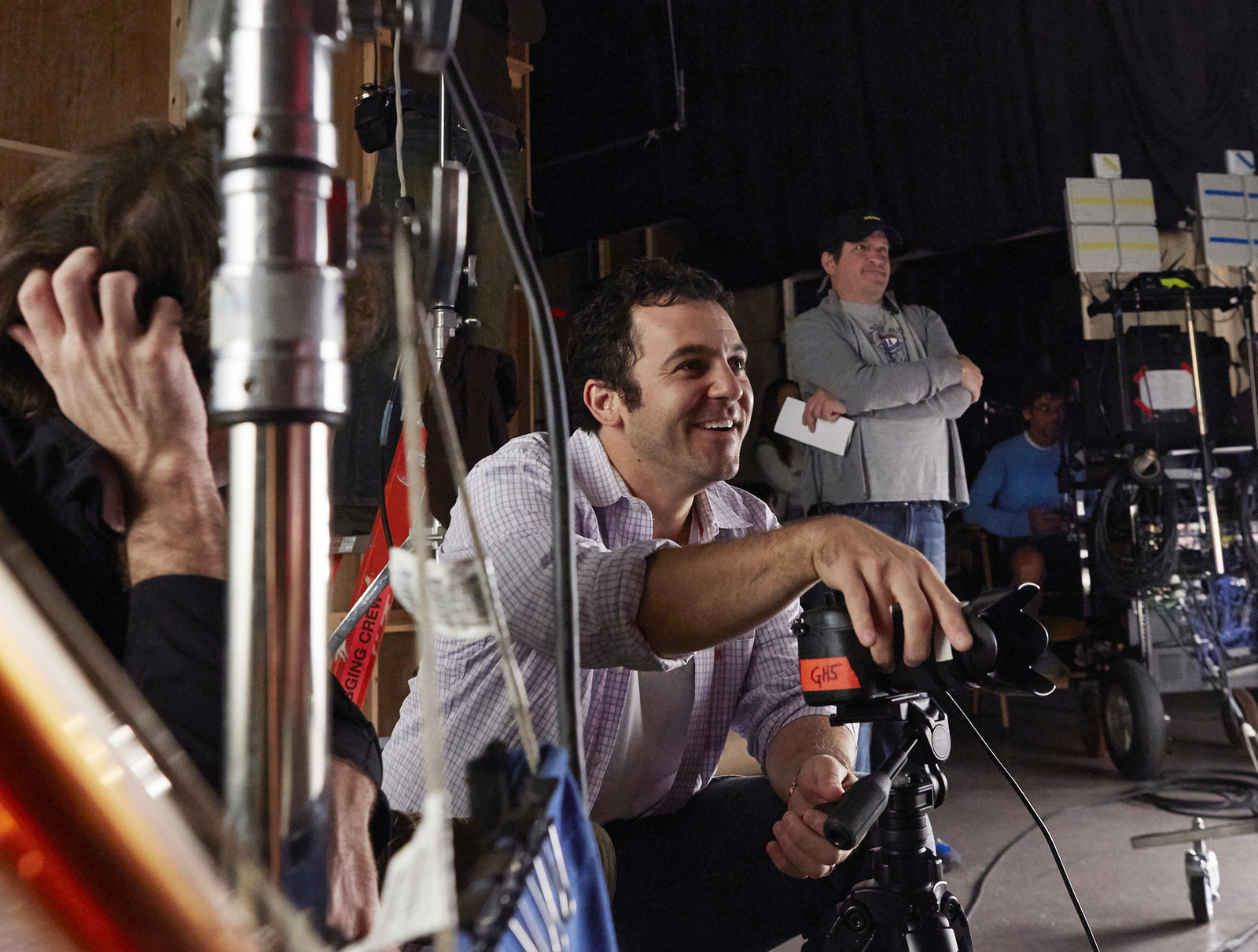 "That wasn't a fleeting dalliance in a career. That was a career," he said. "I felt good about that, that I could maybe have two careers, that I didn't have to trade one for the other."
But there was something else in the way of Savage saying yes to The Grinder: Stoller admitted that the Stewart in the original pilot was less fleshed out, more of an actual straight man than what he became. In order to convince Savage to take the part, Stoller told him that they would rewrite the role with him in mind. Paul and Mogel revised their original template and gave Stewart a better sense of humor, not to mention the very self-awareness that Dean was lacking. Savage was impressed by the new direction of the character, whom he calls the "entry point" for the audience. And with that, he agreed.
As for what directing he'll be doing while on The Grinder, that's up in the air. It depends on how long the series lasts (ratings have declined in recent weeks, leaving the show's future uncertain), how much time Savage has over filming hiatuses, and what opportunities come his way. Once again, he balked at the suggestion that he ever wishes he could go back to doing something else.
"If I wasn't having such a good time, if it wasn't so engaging creatively, I would probably feel more itchy," Savage said, "but for now I'm really enjoying the show."
Of course, he could always direct The Grinder, Stoller said. But Savage, as he repeated, doesn't like directing himself. And more to the point, he'd rather keep some distance between his two careers.
"I'm not sitting on The Grinder wishing I was directing every second," he said. "I'm enjoying the role that I have on the show."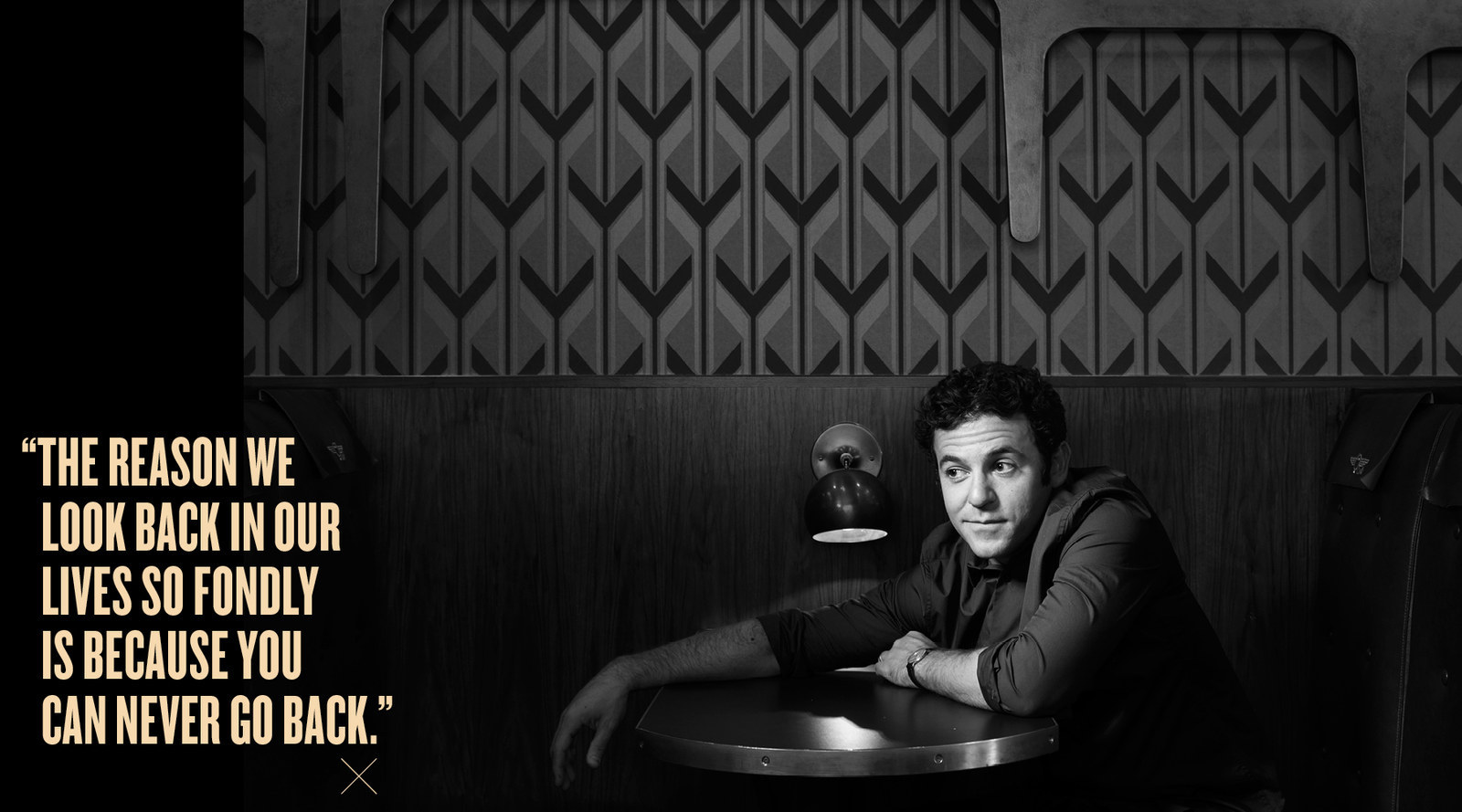 Now that The Grinder is well into its first season, Savage is adjusting to the new position he's in, suddenly in the spotlight again in a way he hasn't been since The Wonder Years ended. As far as Savage is concerned, the strangest thing is how normal everything feels. He likens his experience stepping back in front of the camera to his early experiences playing Kevin Arnold: Nothing ever really seems as odd to him as everyone else assumes it would.

"That was my experience, getting up every day and going to work, going to the set, going to school in a trailer on set. That was very normal for me," he said. "Now, everyone's saying, 'Is it so weird going back to acting? Is it weird? Is it freaking you out?' … It feels like putting on a great pair of jeans or something. It feels very familiar in a good way, in a comfortable way."
Thanks to nostalgia surrounding The Wonder Years — and some of Savage's other work as a child actor, like The Princess Bride and 1989's The Wizard — audiences have delighted in seeing him on their television screens again. His return to a starring role on television has also been a hit with critics. In his fall TV preview for The Washington Post, Hank Stuever called Savage The Grinder's "secret weapon," noting that he gives "probably the best network comedy performance in this fall's crop."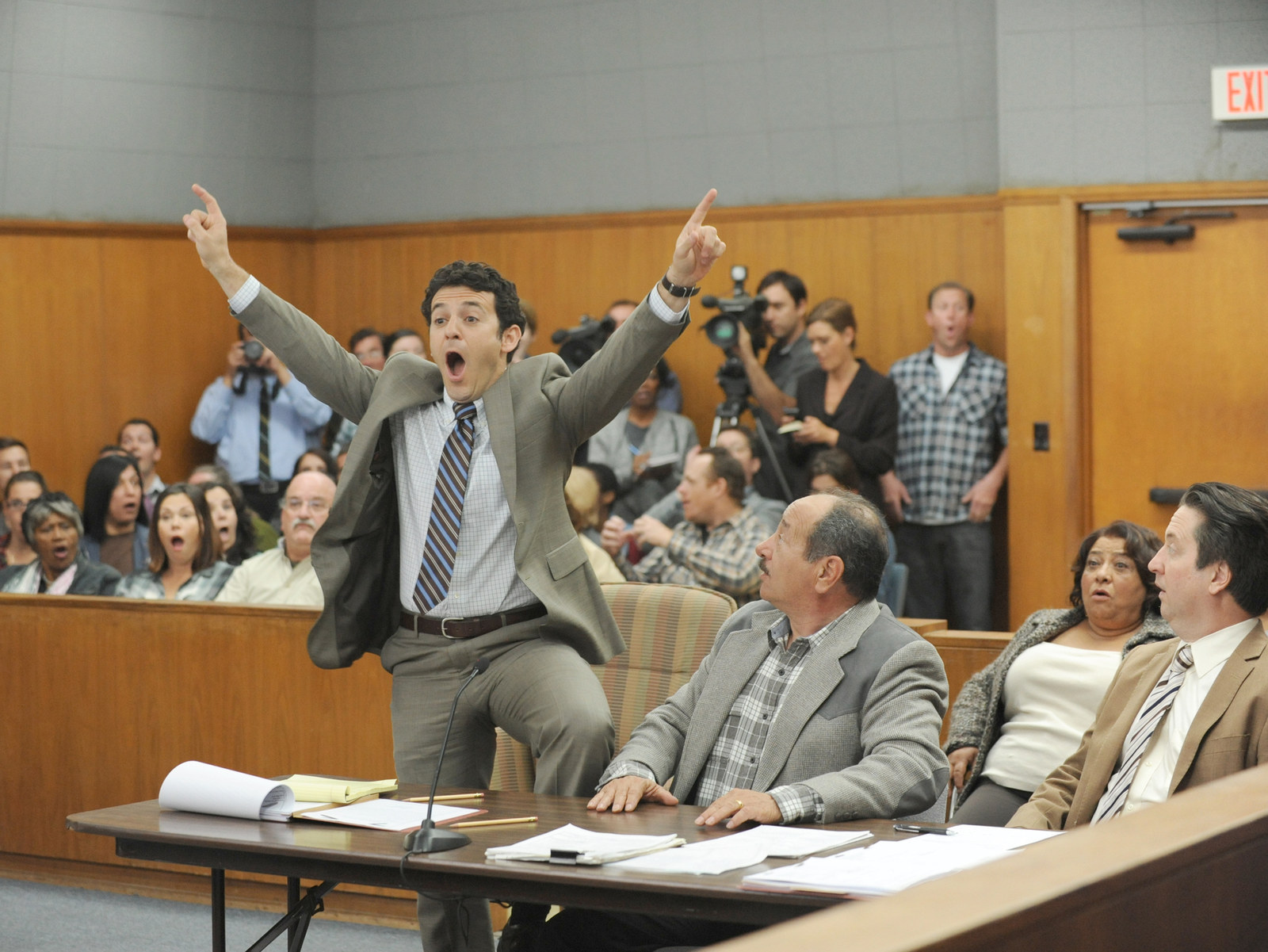 Ever modest, Savage has an explanation for viewers' and critics' fondness for him that's likely partly true, although it undersells his talent. "People, for one reason or another, feel like they know me or they've grown up with me," he posited. "There's very warm feelings toward the characters that I've played and that somehow extends out toward me."
As The Grinder continues, Savage will get a better sense of the commitment he's made. For now, he acknowledges the occasional sacrifice that comes with balancing his active career with his home life, but he realizes how largely positive he sounds — and in some ways, he can't help it. He's spent the past 30 years doing exactly what he wants to be doing.
"Even starting at a young age, my passion for the work and for the business, for the community, hasn't waned. And hopefully it won't," he said. "Some people lose sight of that and some people can get jaded and some people can see it as a drag, but we could be shooting 15, 16 hours on the set, and, like, yeah, I get tired of course, but I try and always check myself and think, God, how lucky am I that I'm doing this thing that I love and I get to keep doing it?"
On the surface, Savage's "live in the moment" mentality seems to run contrary to that of the show that made him famous: The Wonder Years was a love letter to the past, flaws and all. Part of its bittersweet quality is how it captured a moment just out of reach. But for Savage, one of the strongest messages of the series was the inability to go back — time keeps marching forward. That he's found a way of coping by committing himself fully to the here and now is, in fact, a testament to how deeply he absorbed that theme.
"I feel like that show told its story. It's about a very finite time in your life. It has a beginning and it has an end," he said, explaining why a Wonder Years reunion isn't in the cards.
Savage leaned forward in his seat, still smiling amiably while his words grew only more poignant. As he continued his reflections on The Wonder Years, he could have been talking about his career: "I think the reason we look back in our lives so fondly and with such warmth is because you can never go back. It only exists in your memories and how you probably idealize it over time. And I think that was what was so magical about that time in your life, and that was what was so special about the show. To go back and revisit it kind of undoes everything. You can't, by definition, you can't go back. You can't go back."