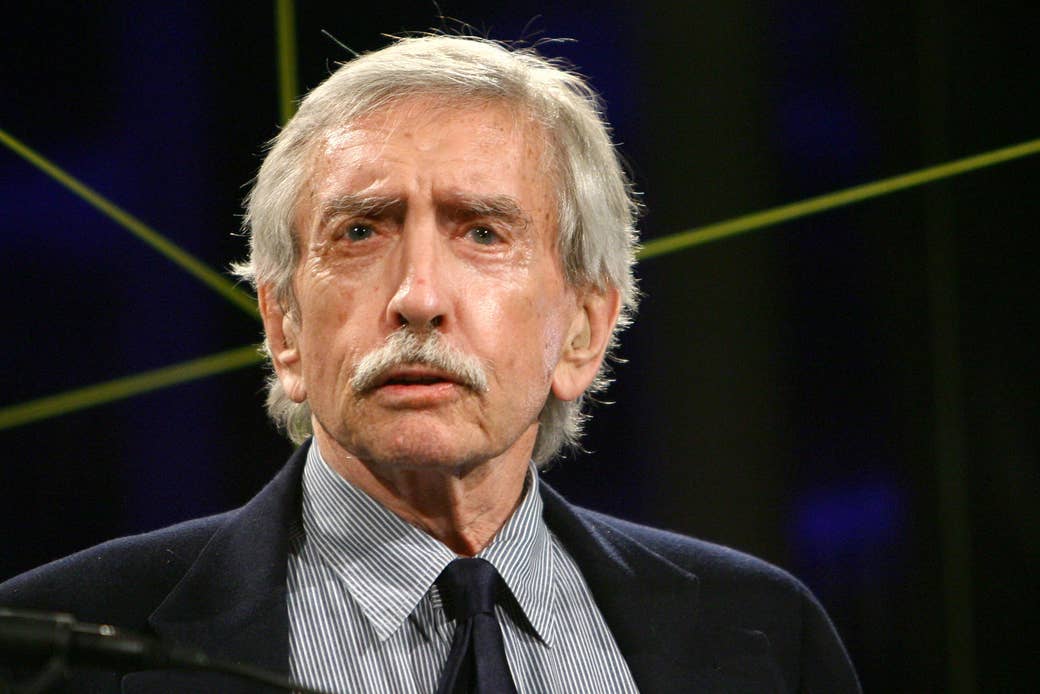 Casting director and producer Michael Streeter was "furious and dumbfounded" when he was told he couldn't cast a black actor in his planned production of Who's Afraid of Virginia Woolf? in Portland, Oregon. "The [Edward] Albee Estate called and said I need to fire the black actor and replace him with a white one," he posted on Facebook. Streeter declined and decided to cancel the production entirely.
After Vulture's Mark Harris shared Streeter's post on Twitter, it started gaining traction. Performer Brian Lobel tweeted, "Edward Albee's Estate is racist. Decolonize the curriculum. Make work which is relevant, not racist. Time to find some new idols."
While Streeter's account might sound like a clear example of discrimination — and there's certainly a moral argument to be made against the Albee estate's decision — from a legal perspective, it's more complicated than that. Producers have to get rights before they can put on a production, and many in the theater community believe that playwrights or their estates can withhold those rights to their plays for any reason they see fit. The Dramatists Guild Bill of Rights states, "You have the right to approve the cast, director, and designers … This is called 'artistic approval.'" And yes, in some cases, that means approving or rejecting an actor based on race.
"I don't see this as being racist," Streeter told BuzzFeed News. "I think that they are operating from some fealty to a sense of integrity, of retaining what Edward Albee would want. And I understand that."
He said he never questioned the legality of the Albee estate's choice. "They certainly are within their rights to do it, and they did it. … I'm disappointed that they made that choice."
The concept of "artistic approval" doesn't exclusively benefit white actors; it also serves to protect playwrights who have written characters to be played specifically by actors of color. In 2015, the Dramatists Guild spoke out in defense of playwrights Lloyd Suh and Katori Hall, whose work was being produced on college campuses with white actors playing roles that had been written as nonwhite. And while race is central to these examples, playwrights have railed against other "nontraditional" casting choices: In 2014, representatives for David Mamet sent a cease-and-desist letter to a production of Oleanna that cast a man in a female role. That production shut down after one performance.
In the case of Streeter's Who's Afraid of Virginia Woolf?, the concern seems to be over how casting a black actor as Nick fundamentally changes the text. Nick is one-half of the younger couple in the play who intrude on the fractured marriage of George and Martha. In a letter sent to Streeter and provided to BuzzFeed News, a representative for the office of Edward Albee writes, "It is important to note that Mr. Albee wrote Nick as a Caucasian character, whose blonde hair and blue eyes are remarked on frequently in the play, even alluding to Nick's likeness as that of an Aryan of Nazi racial ideology. Furthermore, Mr. Albee himself said on numerous occasions when approached with requests for non-traditional casting in productions of Virginia Woolf? that a mixed-race marriage between a Caucasian and an African-American would not have gone unacknowledged in conversations in that time and place and under the circumstances in which the play is expressly set by textual references in the 1960s."
The letter also notes that Streeter went against protocol by hiring actors without prior approval by the Albee estate, and by advertising the production before receiving the rights to the play. (In his Facebook post, Streeter said that he requested the rights in November, but said the estate requires a venue and cast to be set in order to grant the rights. He also said he only created images for casting purposes, not to advertise the production.)
Streeter is taking the Albee estate's word when it comes to the reason for wanting Nick to remain white. At the same time, he noted, there is some inconsistency within their response. A 2002 Oregon Shakespeare Festival production of Who's Afraid of Virginia Woolf? cast black actor Andrea Frye as Martha alongside white actor Richard Elmore as George, going against the Albee estate's current assertion that one of their objections is to the portrayal of an interracial couple. But Albee was alive to give his approval at the time of the Shakespeare Festival production — the playwright died in 2016 — and Streeter believes some of the resistance now might reflect a more restrictive approach designed to preserve the intent of an author who is deceased.
"I think now that Albee is gone, they should let go of some of that and open up to the idea," Streeter said. He's sympathetic, but he believes Albee's death could actually allow for more diverse productions of his plays. "I was hoping the negative elements with Edward Albee would have died with him," he said. "You've got years of situations where black actors have not had the opportunities to play those great roles."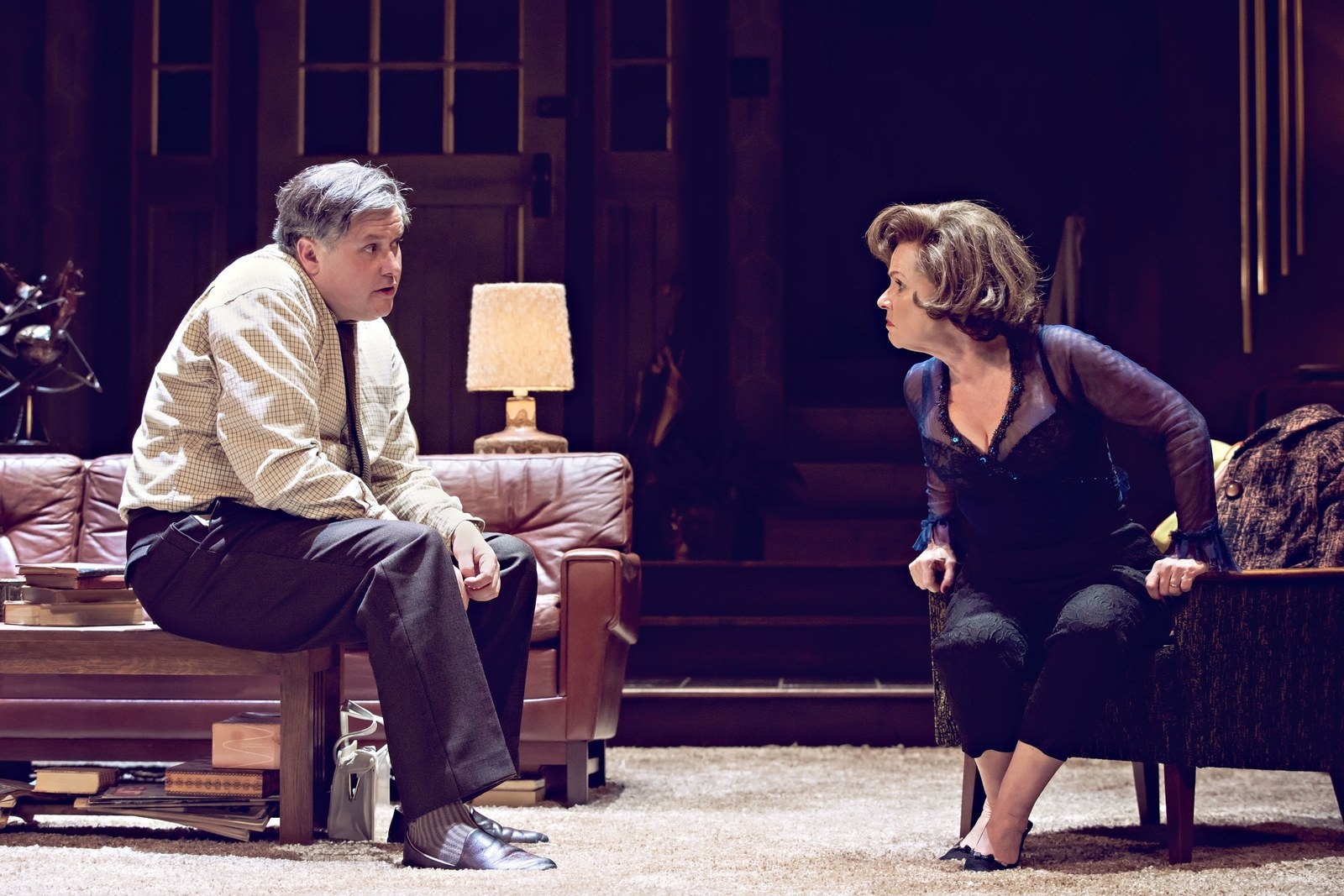 The controversy over Streeter's planned production and the Albee estate's response has also drawn attention to the difference between colorblind versus color-conscious casting. Both are intended to increase representation in theater, but while the former reflects a belief that any actor can play any part, the latter viewpoint is that casting actors of color in traditionally white roles does change the meaning of the work. Hamilton, for example, is held up as color conscious: Lin-Manuel Miranda wrote the musical to be performed by nonwhite actors as the Founding Fathers with specific artistic intent. Similarly, Streeter was only considering actors of color for Nick in his Virginia Woolf, which he described as "color conscious." In a second Facebook post, he explained his thought process behind casting Nick as black. "The character is an up and comer," he wrote. "He is ambitious and tolerates a lot of abuse in order to get ahead. I see this as emblematic of African Americans in 1962, the time the play was written."
Colorblind casting has drawn its own share of controversy over the years. Black playwright August Wilson once said, "To cast us in the role of mimics is to deny us our own competence ... colorblind casting is the same idea of assimilation that black Americans have been rejecting for the past 380 years. For the record, we reject it again." The recently announced production of Carousel, which will open on Broadway in spring 2018, has earned criticism for casting black actor Joshua Henry as Billy Bigelow, the abusive, criminal male lead, against white actor Jessie Mueller as Julie Jordan. Some have suggested the casting perpetuates negative stereotypes about black men: As one tweet noted, this is the problem with colorblind casting — as opposed to the upcoming Frozen musical, which consciously cast a black actor as the romantic lead Kristoff and a white actor as the villain Hans.
Though color-conscious casting offers a more thoughtful approach to diversity than colorblind casting does, it can dramatically alter the material — and when the playwright is no longer alive, as is the case with Albee, that presents a problem for the estate trying to honor his original vision.
There's no easy answer to that conundrum, but Streeter hopes that producers continue to broaden their visions of classic plays by casting outside the traditional restrictions. To playwrights, he offered: "Certainly it's your work, you should exert what control you think is necessary. One thing I would say to them is, 'Hey, after you're gone … let it go. Just let people do what they want with it.'"