How To Paint With Ben & Jerry's Ice Cream
A delicious tutorial.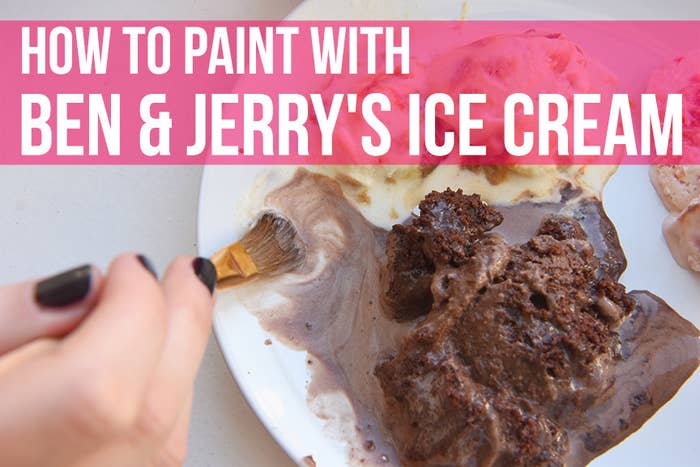 What you'll need:
Step 1: Print out a black-and-white picture of your favorite celebrity.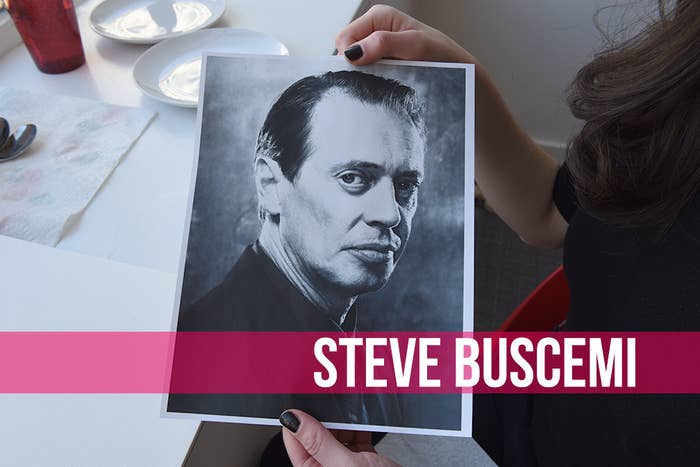 Step 2: Do a rough pencil sketch.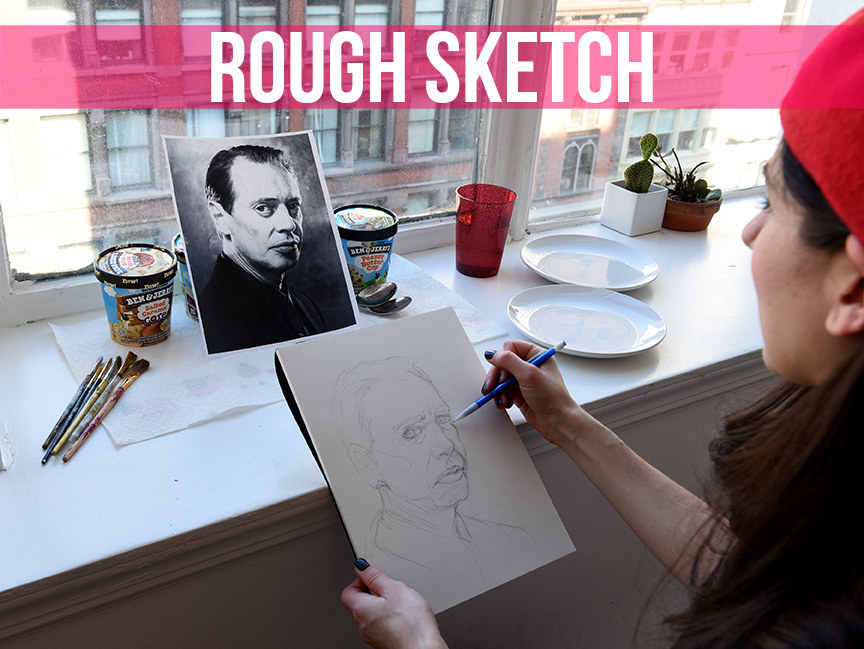 Step 3: Spoon out your "paint" on to a plate.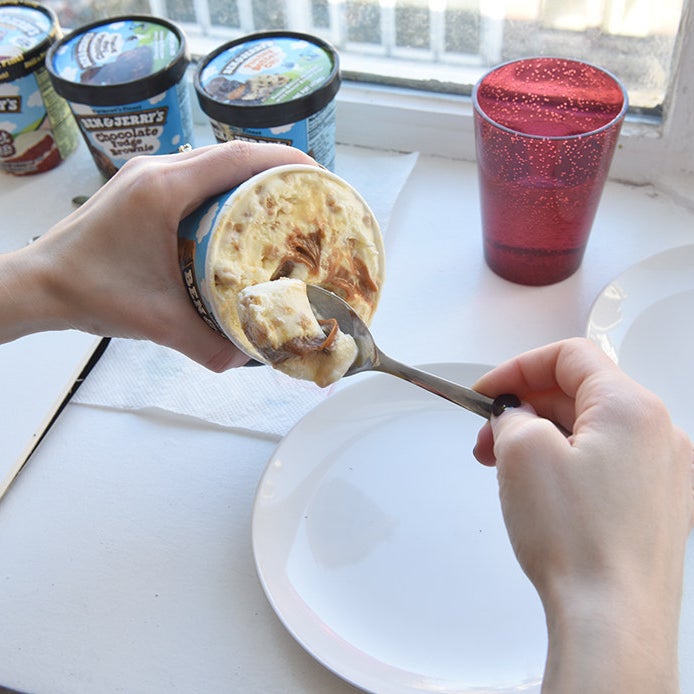 You need a little light- and dark-colored ice cream along with a pinkish-hued one. You don't HAVE to use Ben & Jerry's brand, but I find it the best for eating while working. Be sure to eat a couple spoonfuls during this step.
Step 4: Block in the shadows.
Step 5: Paint in smaller dark details.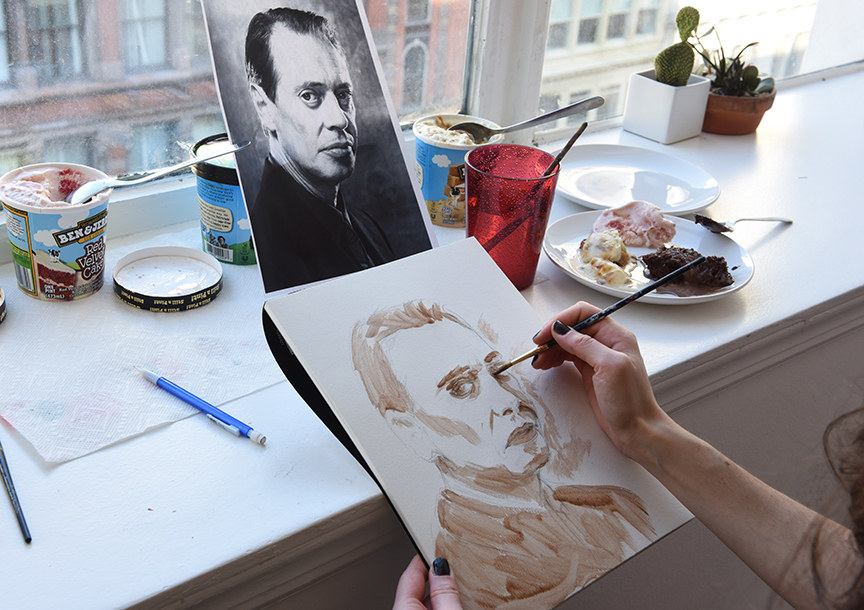 Step 6: Paint in the lighter values.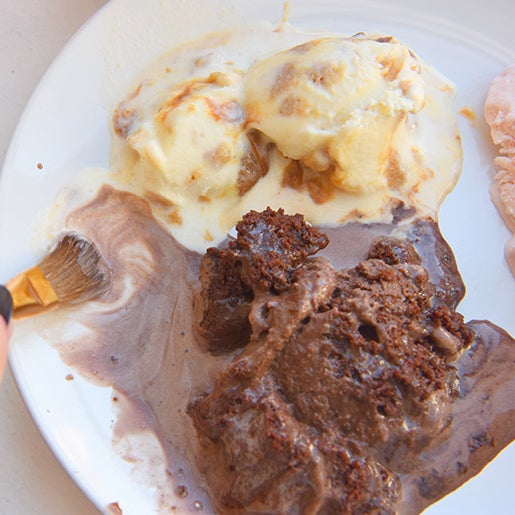 Mix the chocolate and vanilla to create lighter shades; fill in the brighter areas on the face. You can also mix in some pink so give it a warmer hue. Again, be sure not to forget to continue eating the ice cream throughout the whole process.
The completed project: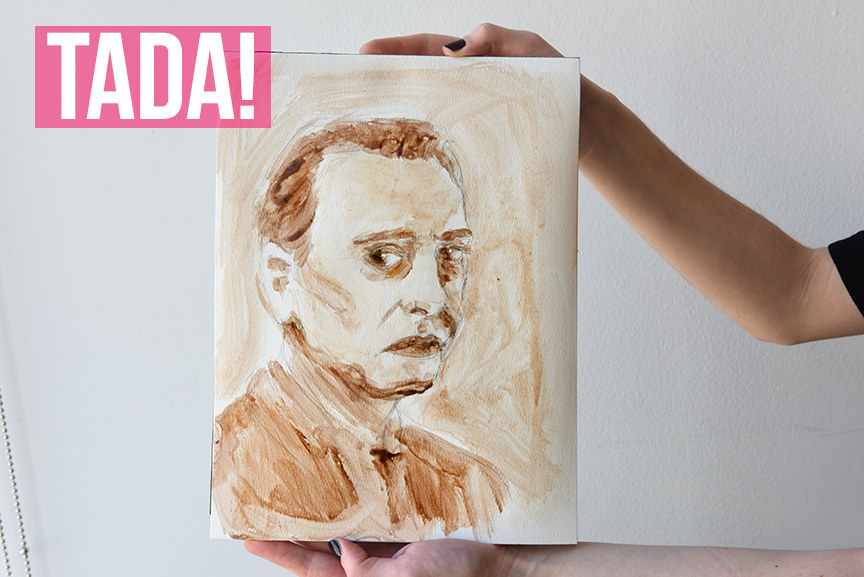 Step 7: Eat your palate.