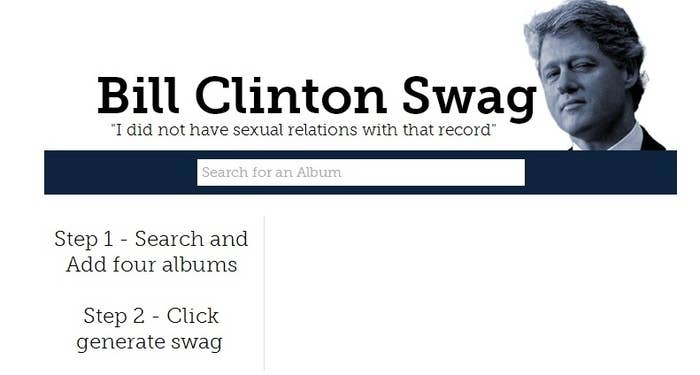 Oh he inhaled.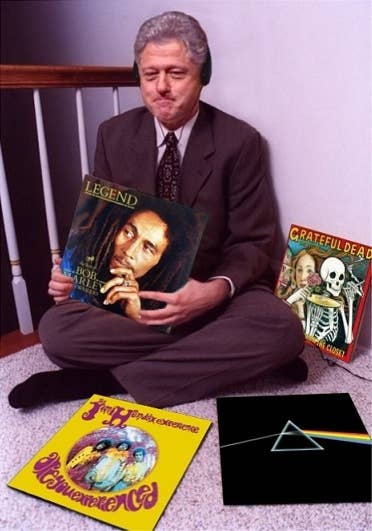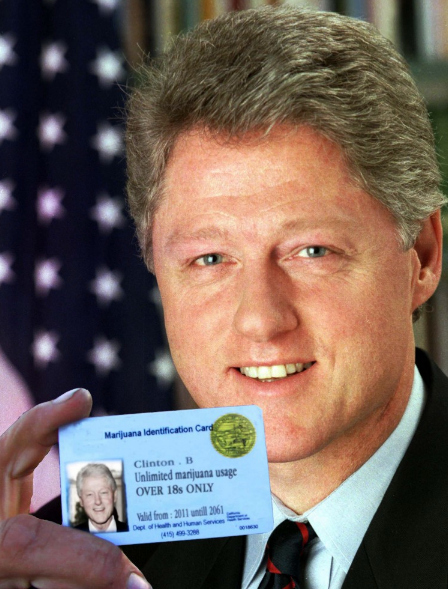 "What do these guys have that I don't?!"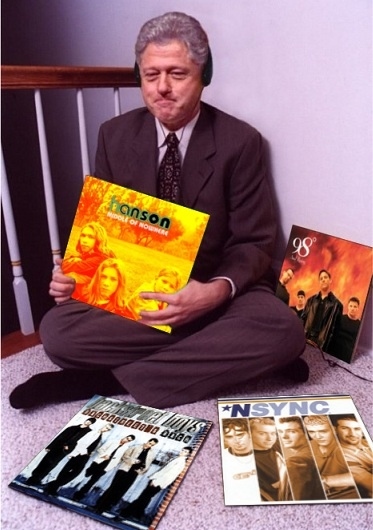 "Oh you don't know these albums? You're clearly too mainstream to be in my company."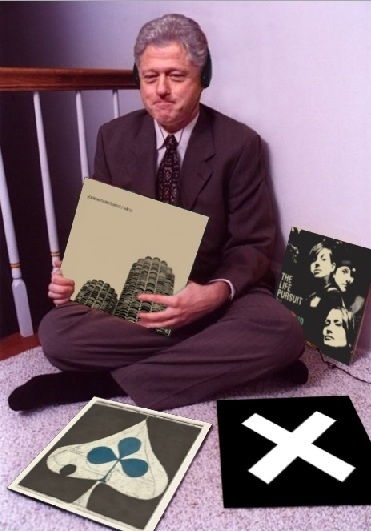 "I love girl power!"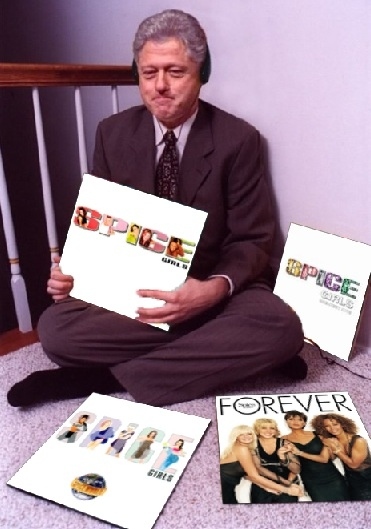 You know Bill Clinton probably listens to some rap.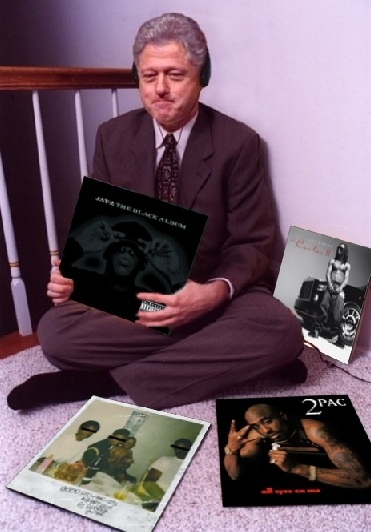 "What is this Bieber Fever about?"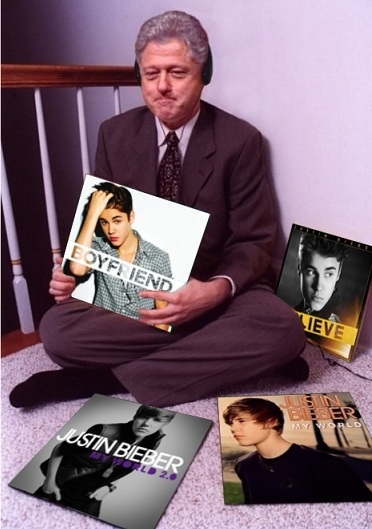 "Maybe this will get me some more red state votes..."
Poor Bill threw up in his mouth a little bit when he tried to imagine what Chavril's music would sound like.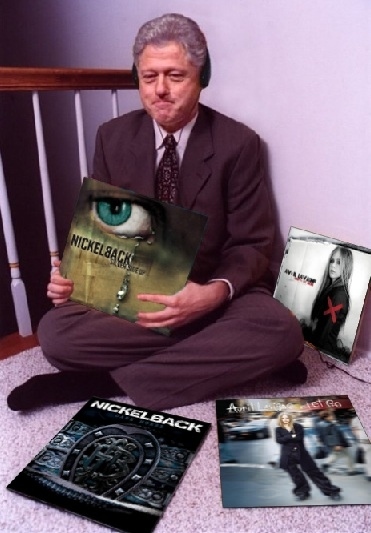 WILLIAM JEFFERSON CLINTON - SWAG KING