1.

Is this child too old for rear facing?

No, he stays rear facing as long as possible.

Yes, if his legs touch the seat back he should be forward facing.

Yes once he grows out of his infant car seat all toddler car seats needs to be forward facing

2.

Should this baby be forward facing in this carseat?

Only if her feet his the seat back.

No. She is not old enough to be forward facing.

Yes. The carseat can only be installed forward facing.

3.

Is anything wrong with this picture?

No, as long as baby and mom are happy.

No, as long as baby is installed correctly.

Yes! Baby should NEVER be in the front seat of a car.

4.

It is 2014 should you use this carseat?

No. It is clearly an old expired car seat.

Yeah sure why not? If its on good condition

Yes, if its working great and does not smell like moldy apple juice.

No. It may have been in a crash. It is probably expired.

5.

Is this carseat installed correctly?

No, you need latch anchors.

Yes, it is perfectly safe to install an infant carseat using only the shoulder belt.

Also, you do not need to carry the base of the carseat if you are travelling.

6.

Is there anything wrong with this picture?

No. He is buckled in correctly. Is using the right seat for his age.

No, he is too old for a carseat.

No, his should belt to too high.

No, he should still be in a toddler car seat.
Test Your Car Seat Knowledge
Wahoo! You're a wiz! Now go help anyone and everyone buckle their child in safely!
You're kid is buckled in safe and sound.
Go back and read your car seat manual and car manual and watch some Youtube videos make sure your seat is in safely.
If you really need help take the carseat to your local fire station, they are trained in installing car seats.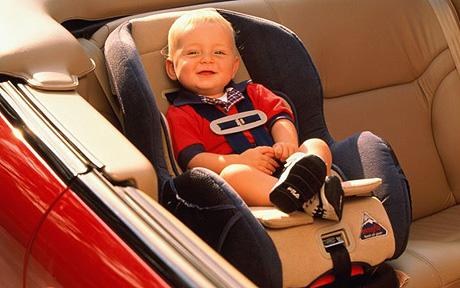 This post was created by a member of BuzzFeed Community, where anyone can post awesome lists and creations.
Learn more
or
post your buzz!