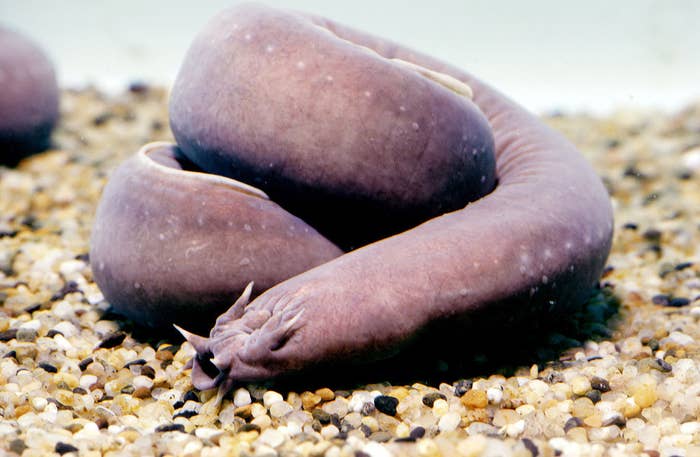 There are these hellish little creatures called hagfish. Ever since I watched a documentary where they all squirmed in the dark depths of the ocean devouring a whale carcass, I was hooked. Hooked on how utterly disgusting and vile these creatures are. I love to hate them. My Dad agrees.
Hagfish are eel-like marine fish, and the only animal species to have a skull, but lack a vertebral column. That's gross. What's more, they secrete a slime from the glands along their sides, as a weirdo attempt at a defense mechanism. That's gross, too.
And yet, because it's slime, people are fascinated. They look past the gross name, the gross physiology, the gross ERRYTHANG. And proceed to take pictures with the grossness.
SO I SAY, LET'S PLAY A GAME. First watch this quick video from the Vancouver Aquarium that perfectly showcases how filthy and demonic hagfish are. Then, see how many "Eee yay I'm holdin slime!" pictures you can handle. May the force be with you.
The Pictures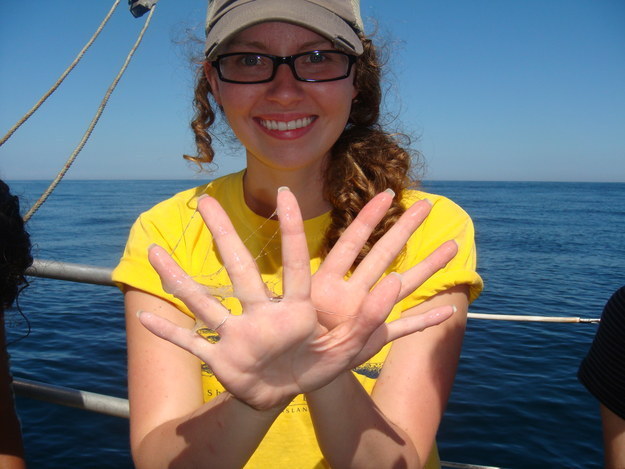 Now that I feel like I need to stand in the shower and think about my life, I'm gonna promise here and now to never post about hagfish again.
This post was created by a member of BuzzFeed Community, where anyone can post awesome lists and creations.
Learn more
or
post your buzz!