Kendal Ezell
Carley English
Madison Clark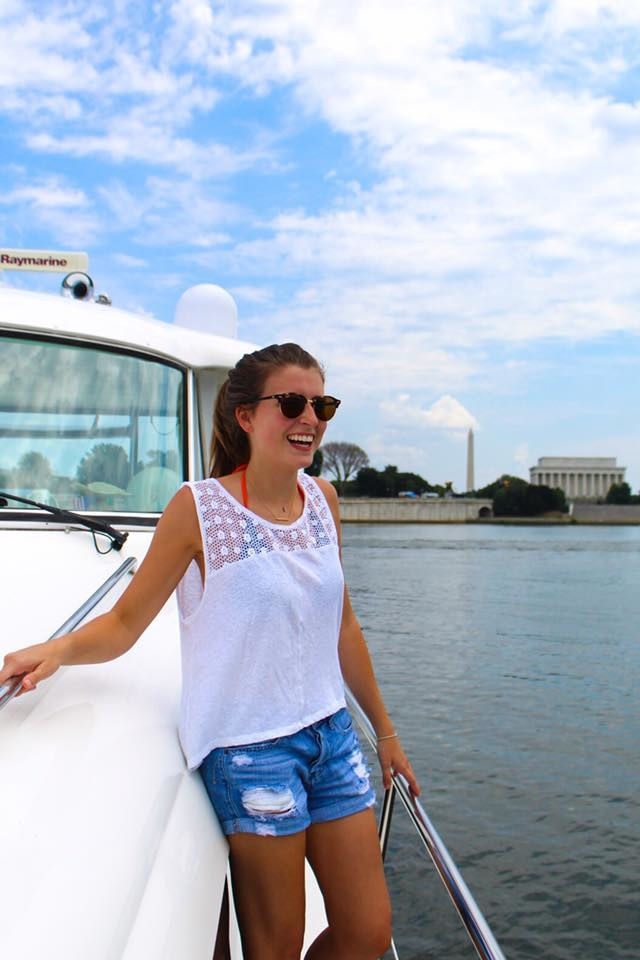 Hannah Reynolds
What's the best part of your job?
Carley: Getting to know that the work I am doing is not for me but for these kiddos. When things get tough or I get discouraged, I just remember that this is helping actual children and get motivated to keep pressing on.
Kendal: Getting to share why I am so passionate about Scotty's House with people in the community
Hannah: I get to work with an incredible team that has one common goal of serving kids and helping them!
Madison: Being able to be totally behind the scenes and know every detail. Also, being able to make decisions as to how to make this event better!
Why did you decide to be in charge of ThetaFest?
Madison: I have been on committee since I started in Theta. I have absolutely loved pouring my time and energy to such a worthy cause as Scotty's House! I wanted to take on the full responsibility while also remembering why we have ThetaFest!
Hannah: I have always loved serving on committees for our philanthropy events and my job has allowed me to have an integral part in ThetaFest. Each aspect has allowed me to see the passion that our chapter has for serving our philanthropies and for helping these kids.
Carley: 5K was one of the best experiences of my life sophomore year and I knew I wasn't done helping these kiddos. I got philanthropy director and was able to help again with 5K and then also ThetaFest this year
Kendal: Over the past 3 years, I have been able to serve on the philanthropy committees for our chapter. I applied for Chairman because I wanted the opportunity to continue to serve the community as well as the girls in our chapter.
Why do you love Scotty's House?
Carley: Because of their commitment to serving these children. They work everyday with excruciatingly painful situations with a joy of knowing that their work is not in vain. These children get the help they need because of the hard workers at Scotty's House
Madison:I love kids. Kids are so innocent and have so much of their lives ahead of them. I remember being young and have dreams of being great. Kids truly are the future and I believe they all deserve a chance. That's why I love Scotty's House. They advocate for kids less fortunate than I and fight for the future of each of them!
Hannah: I love their passion and commitment to helping kids who don't have a voice. The people at Scotty's House are incredible and so much fun to work with.
Kendal: Scotty's House is an organization with a phenomenal mission of providing a voice for children during the hard walks of their lives. They seek to provide therapies and services to children that have been abused or neglected in order to heal these children. I love Scotty's House because their mission is truly admirable and helping to better the lives of many children.
What part of ThetaFest are you most excited for?
Kendal: I am most excited for people to come to our event, enjoy themselves with some great food and fun performances, but mostly for them to learn about the heart behind our event!
Carley: I'm super excited for the queso!! Those who know me know I can never resist a good melted cheese dip lol
Hannah: I am just so excited to see people come support these amazing organizations and raise money to give back to Scotty's House and Theta Foundation.
Madison: Seeing it all come together. I have seen it piece by piece since last December and watched so many girls pour so much hard work into this event!
Why should people come to ThetaFest?
Hannah: BECAUSE ITS FOR THE KIDS!! It's so much fun and only $5 for some amazing food!
Kendal: ThetaFest 2017 is going to be a BLAST!! Not only will there be a full $5 fajita meal, silent auction and games, but this year we are also including lots of fun desserts from the BCS area as well as a SALSA TASTING COMPETITION!! Wynn Williams will also be performing at our event so it is sure to be a fun time!
Besides all of the fun aspects of our event, it truly does support a wonderful cause that I hope everyone can learn more about to support these children and help in the fight against child abuse.
Carley: Three words: five. dollar. fajitas.
Madison: Food. $5 fajitas. So much fun and live music. But on top of that, the best reason is to support because that benefits so many close to home, 7 Texas counties and so many kids are touched by the work of Scotty's House. Do it for the kids!
This post was created by a member of BuzzFeed Community, where anyone can post awesome lists and creations.
Learn more
or
post your buzz!