Somehow, 2022 is almost over — and dating has been, well, interesting. All year long, people have been sharing some of the wildest messages they've received on the apps.
So, from Tinder to Bumble, here are some of the most unexpected and unhinged messages people have received on dating apps this year:
2.
This cheating husband who's looking to "play in secret":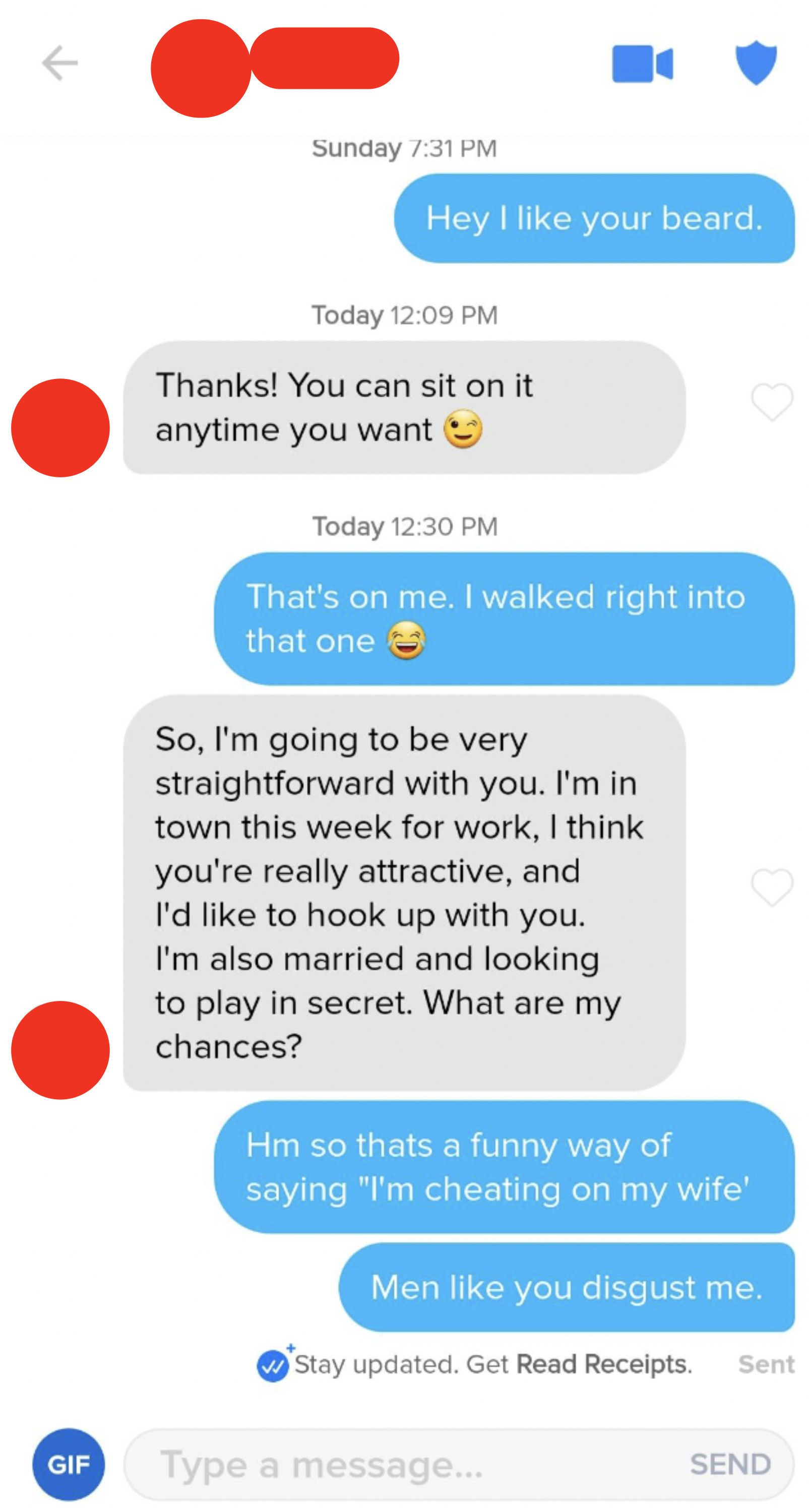 3.
This stranger who decided to start a convo at 3 a.m. and then got mad when there wasn't an immediate response:
5.
This very condescending human being:
8.
This very straightforward opener: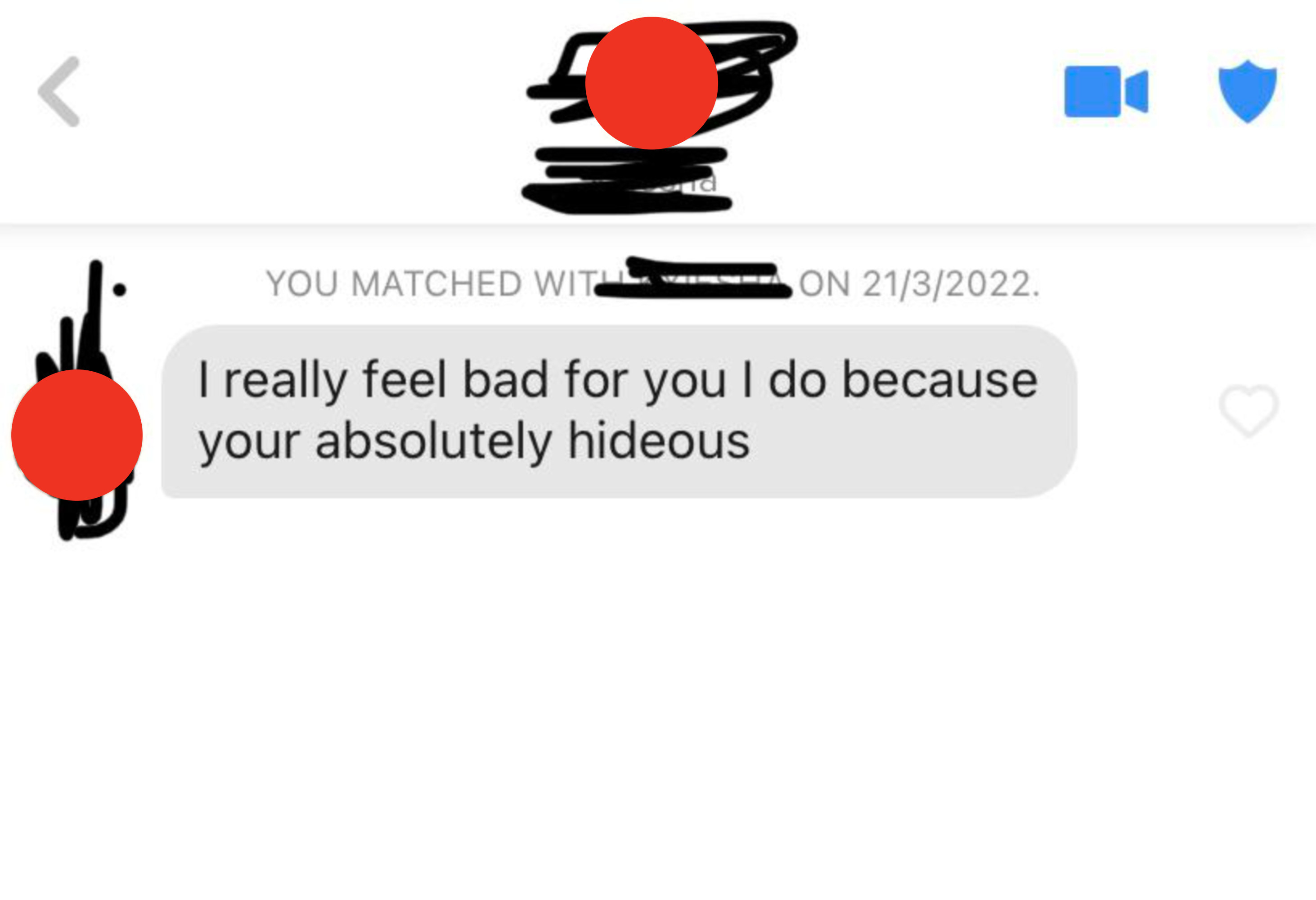 9.
This pickup line that didn't go over well: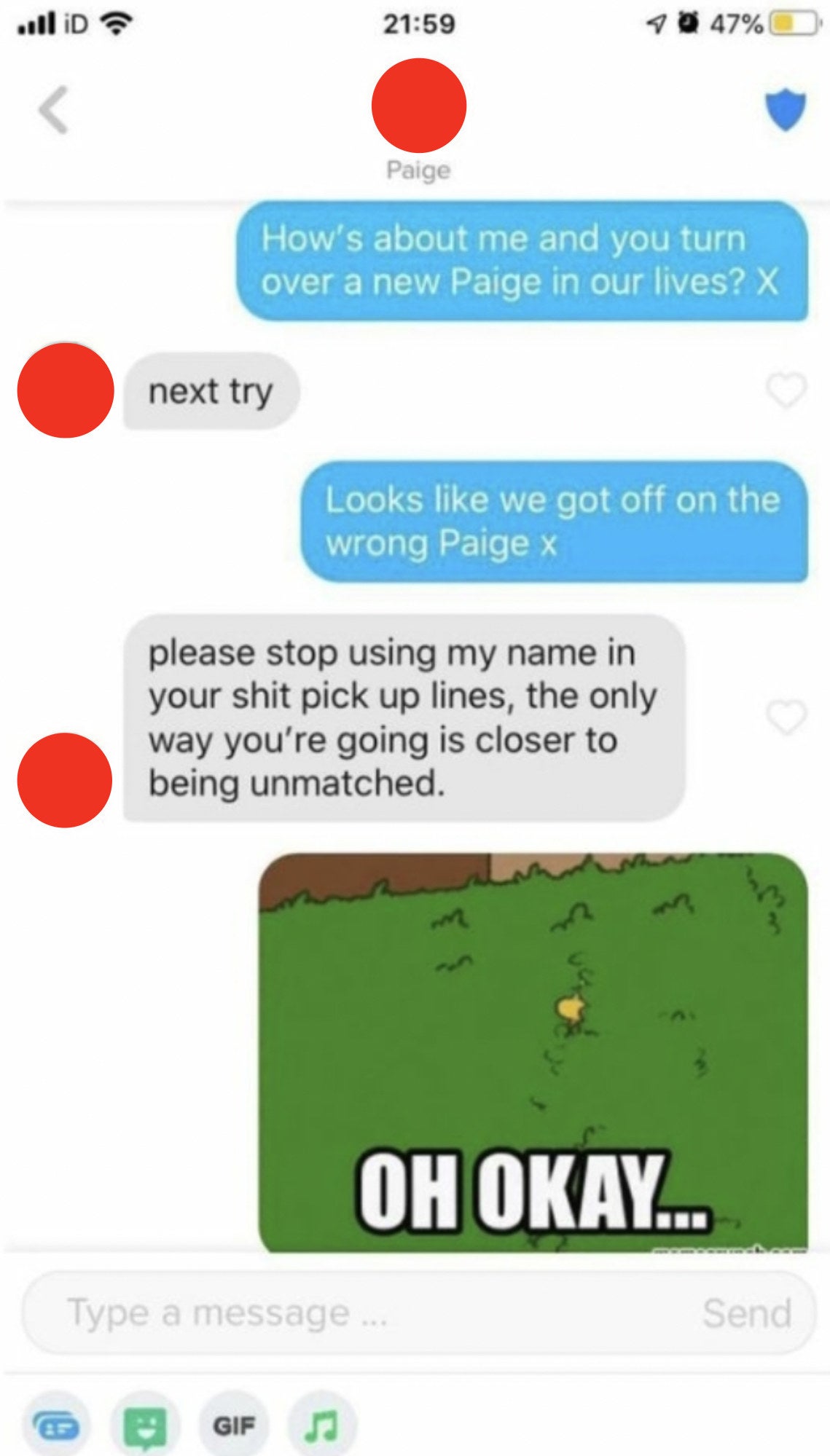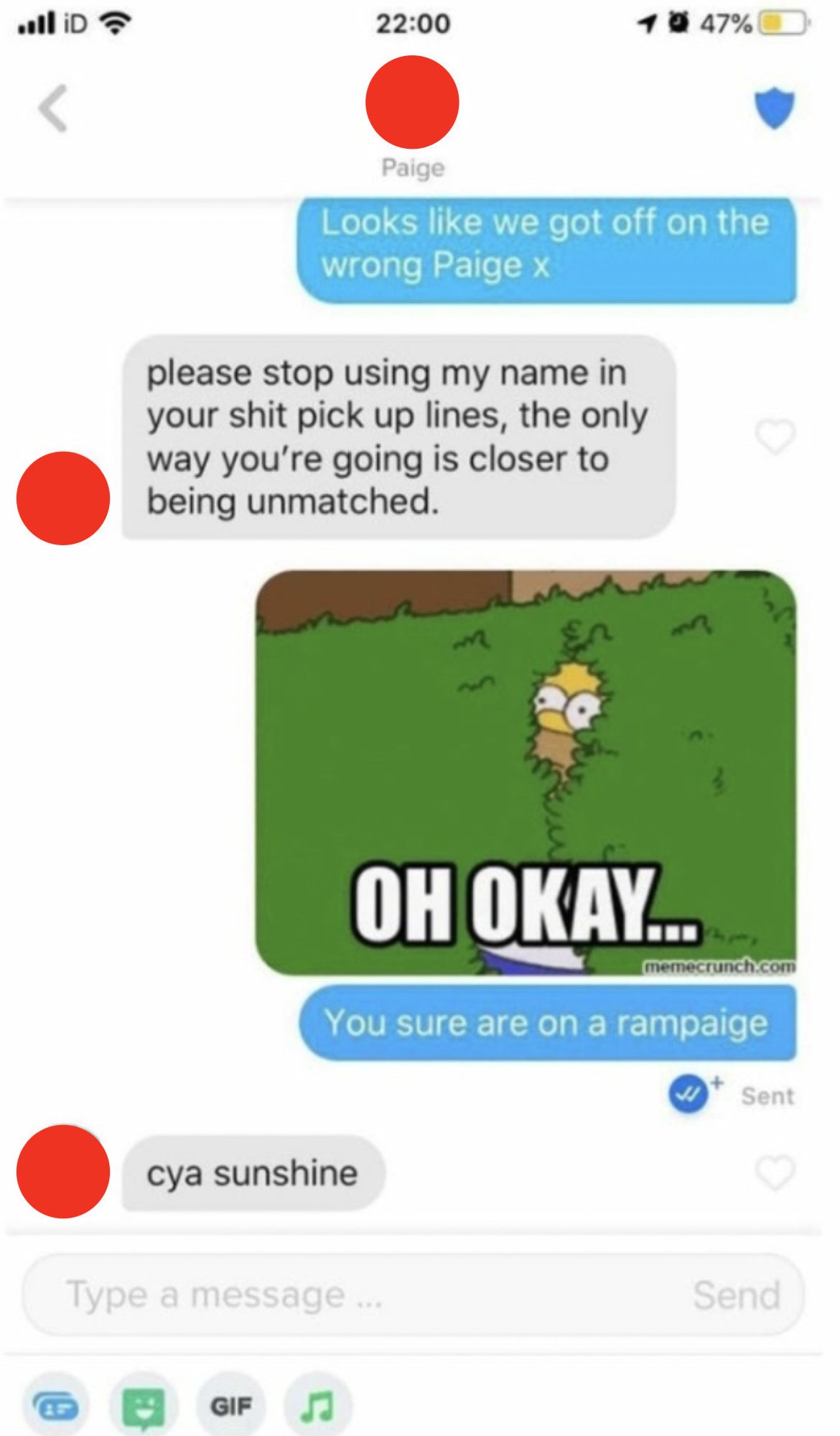 11.
This match who will NOT tolerate any Taylor Swift jokes: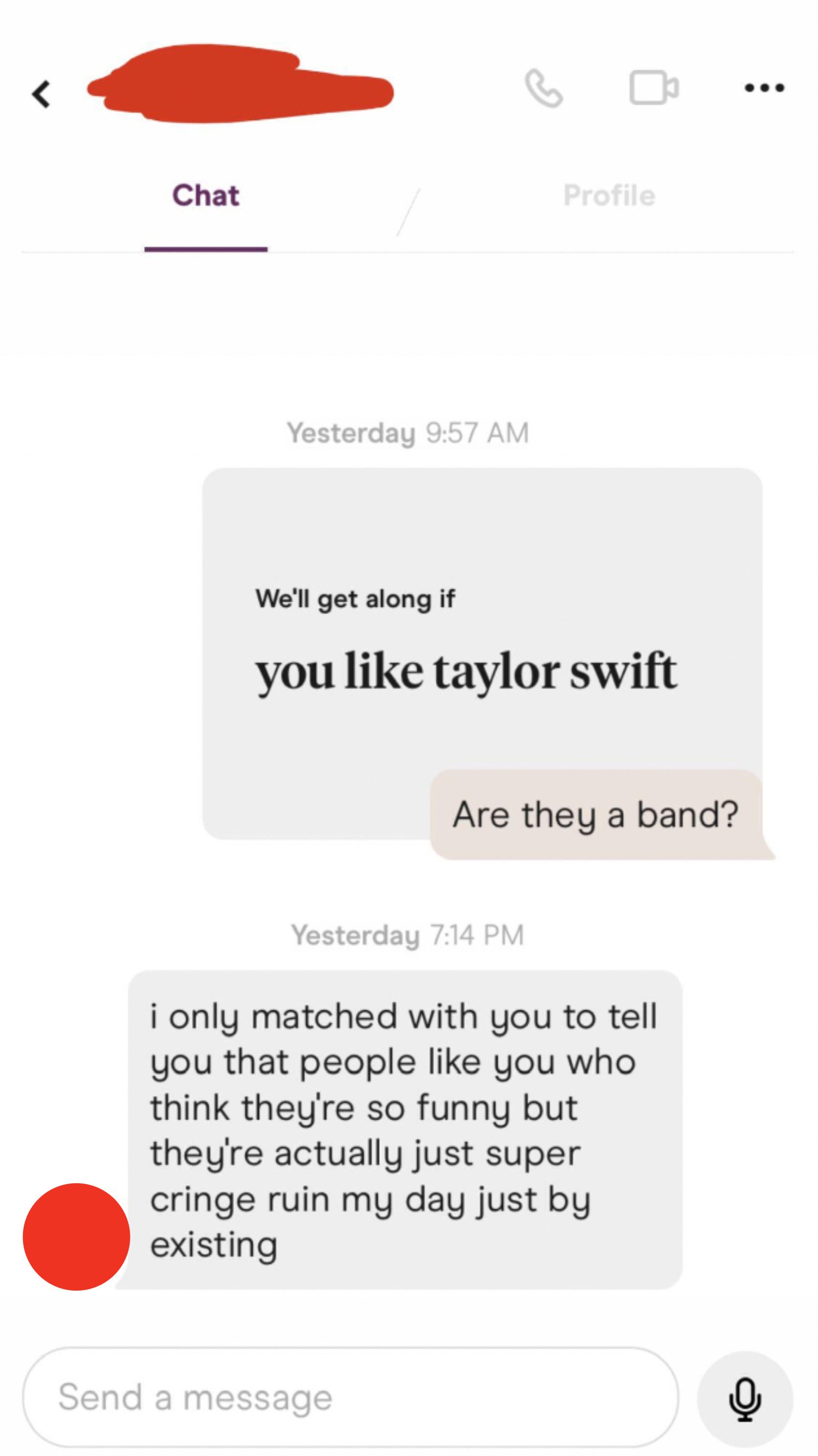 12.
This guy who thinks people can't have friends who are single: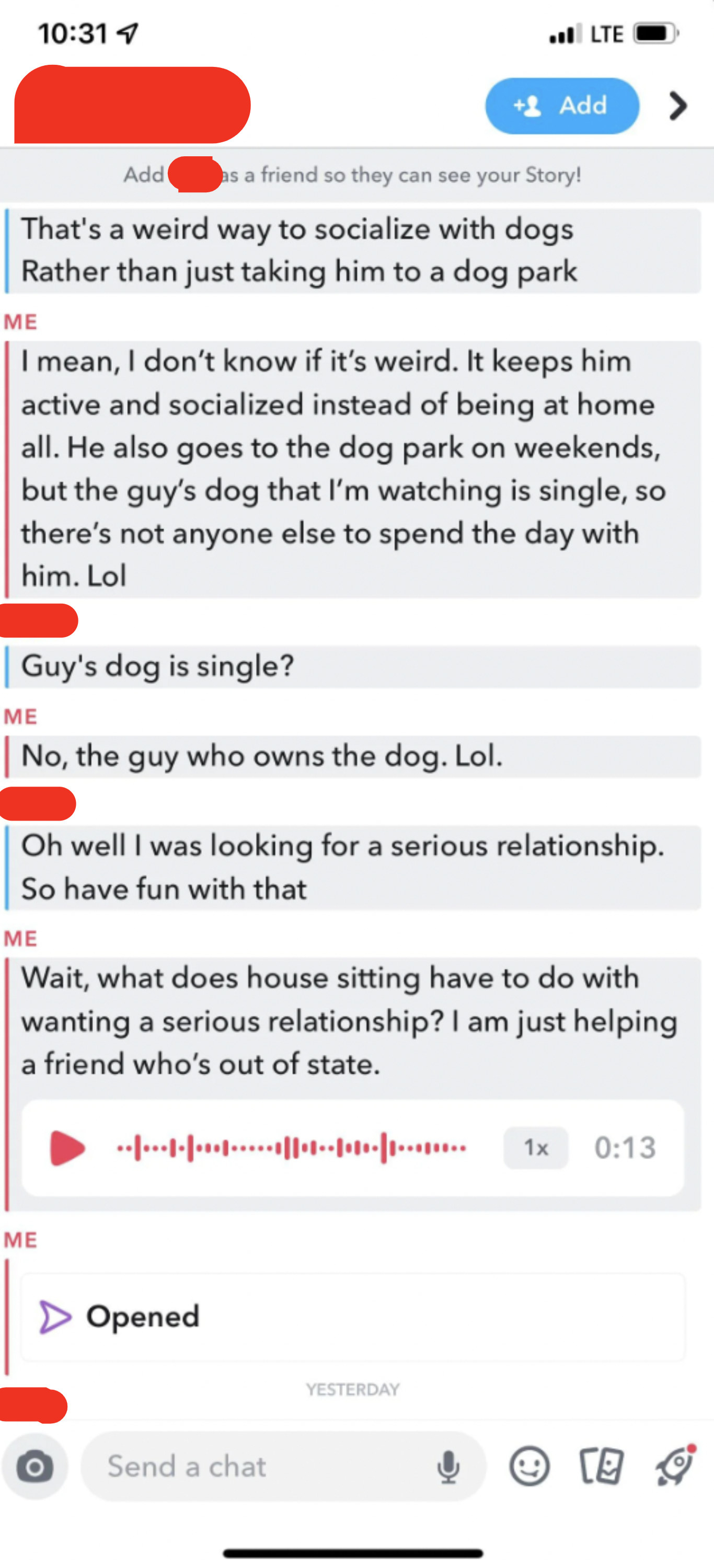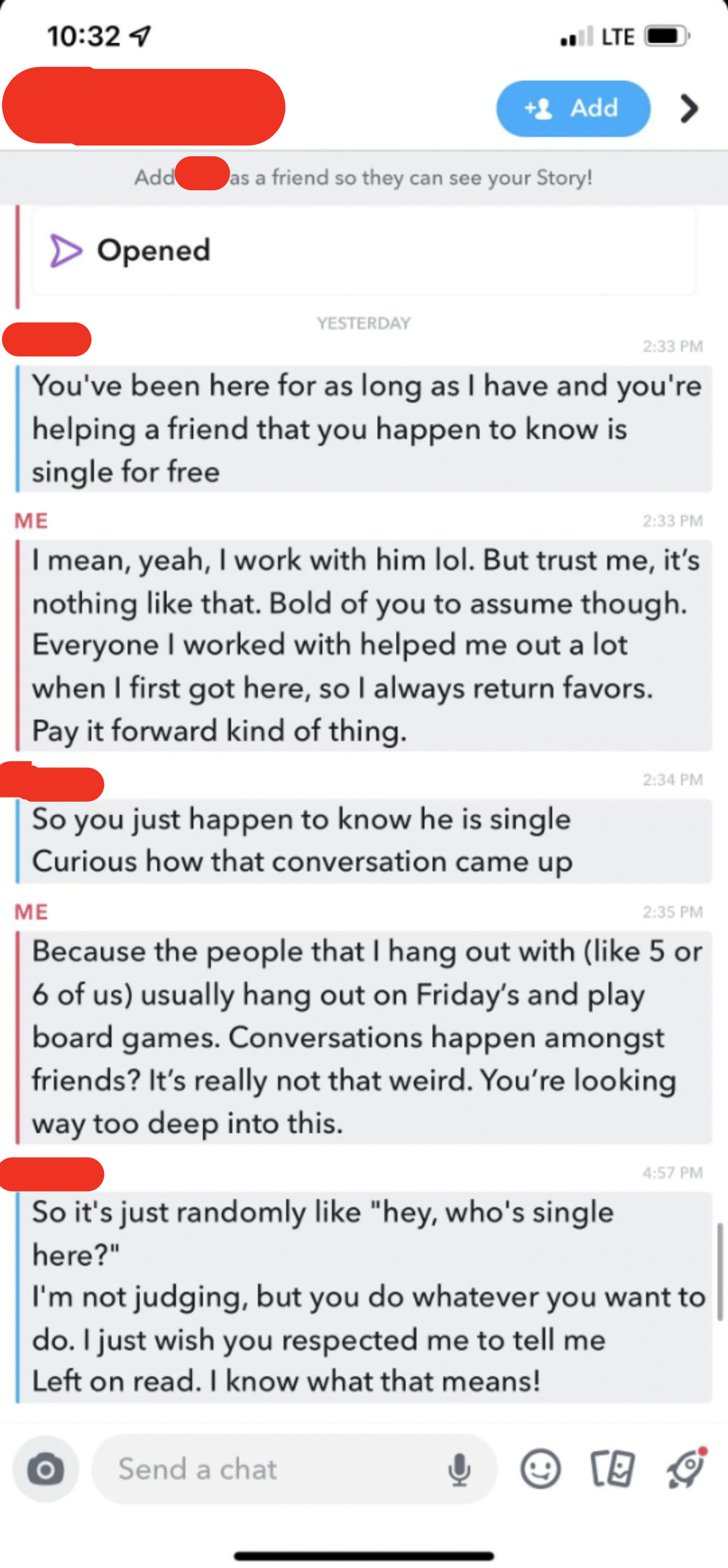 13.
This match who doesn't want to be bothered: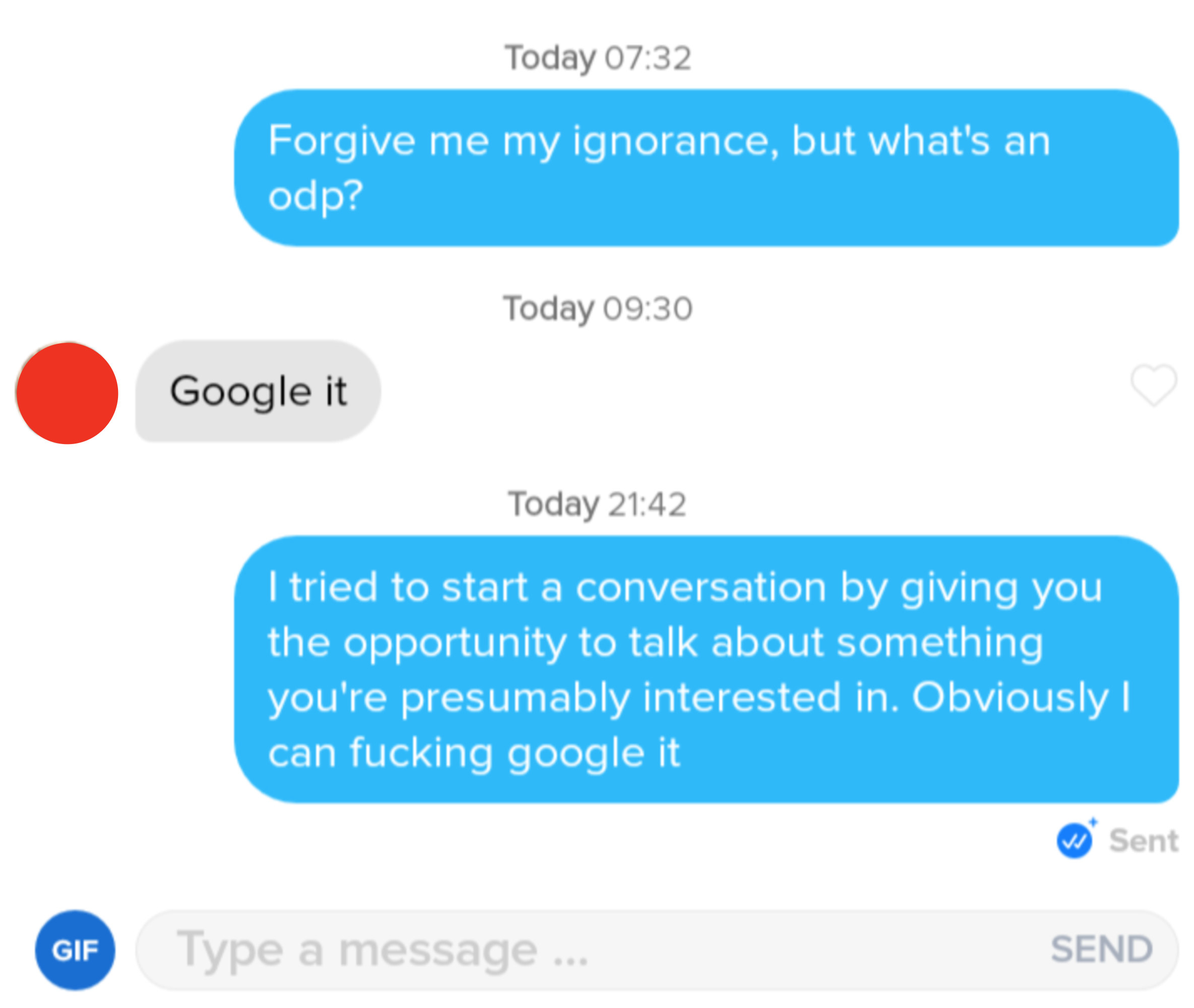 14.
This awful, awful gym bro: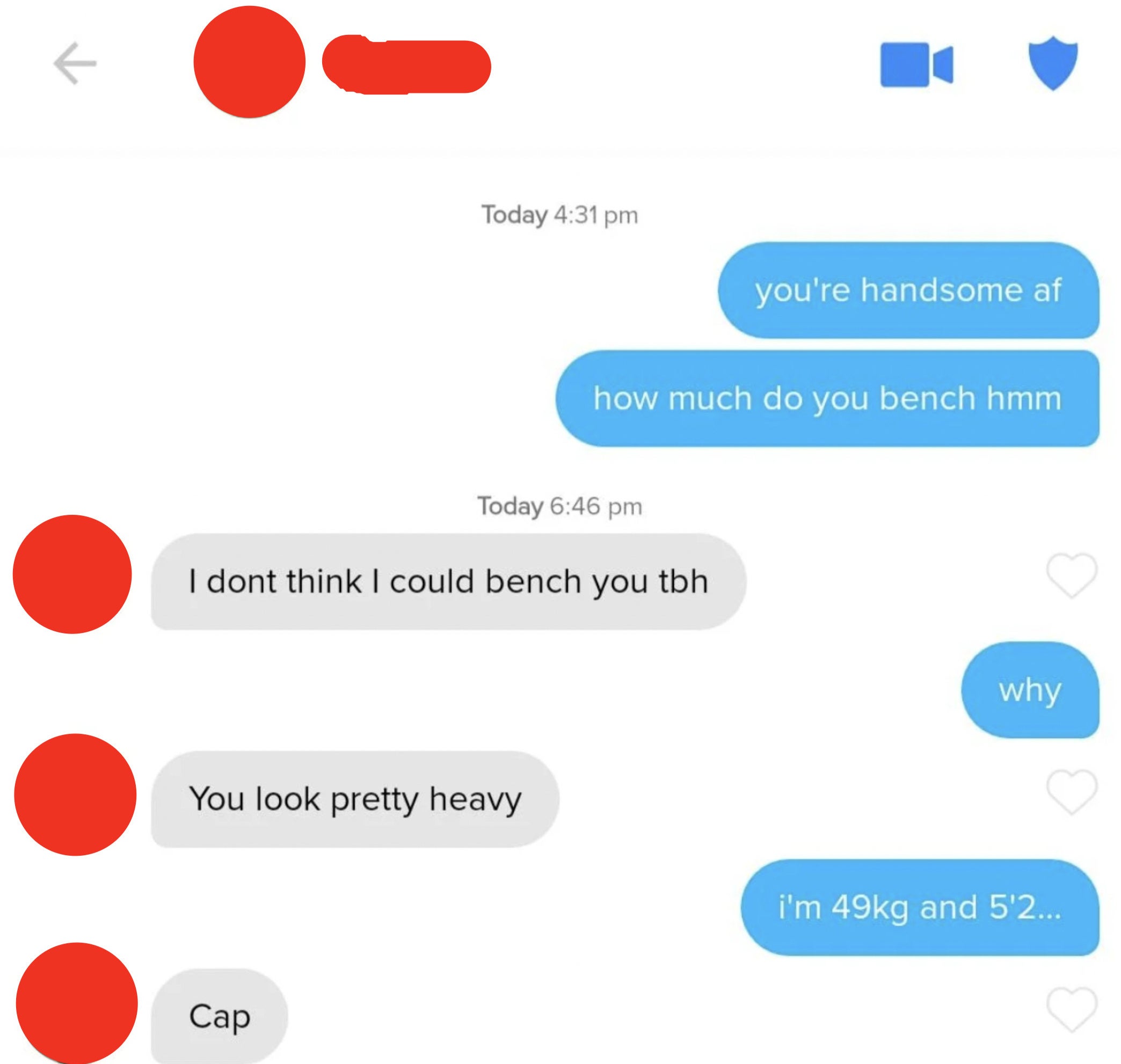 16.
This person who just wants a chill hangout — even if their match is about to go to a funeral: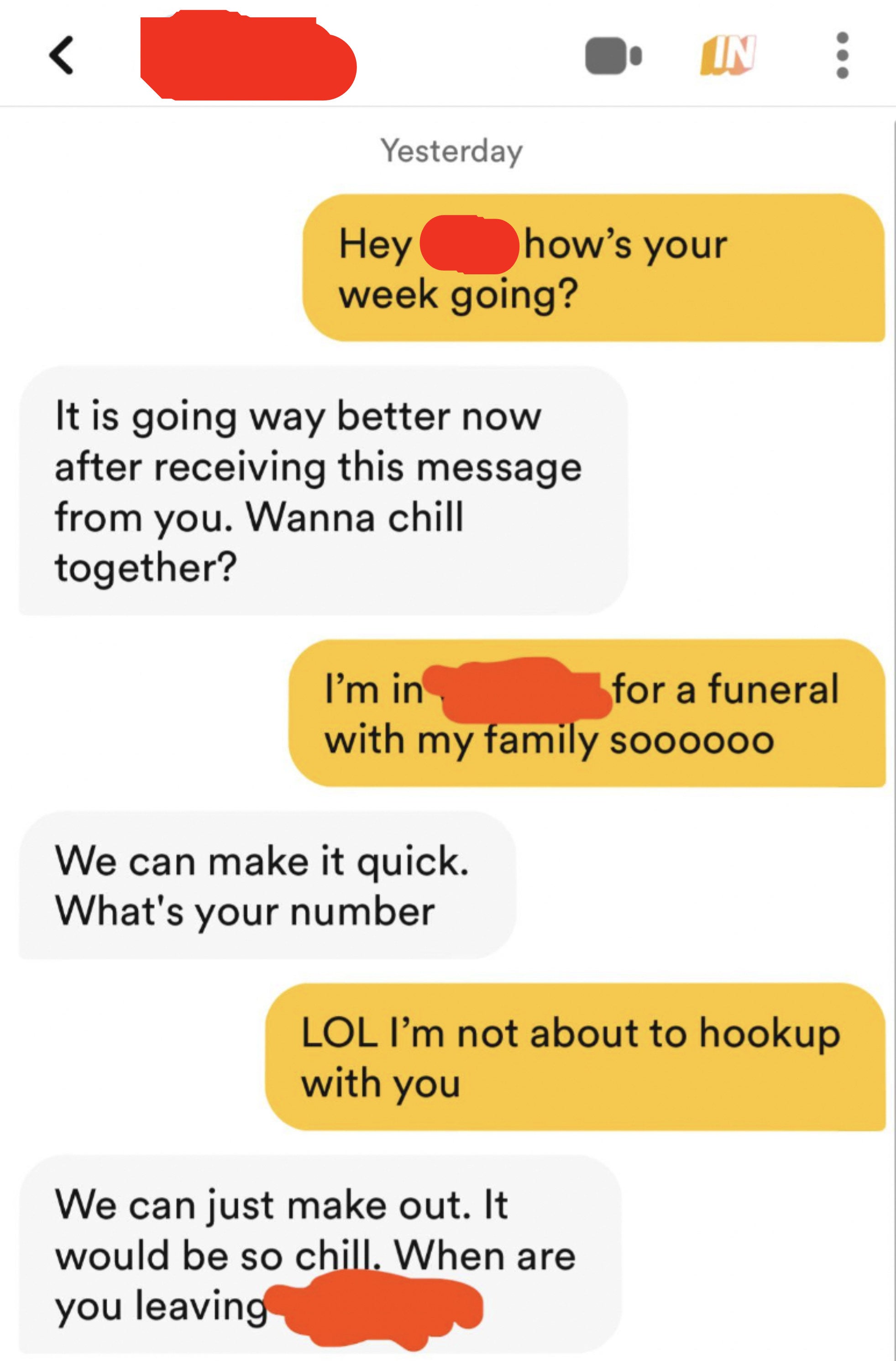 17.
This mispronunciation mishap: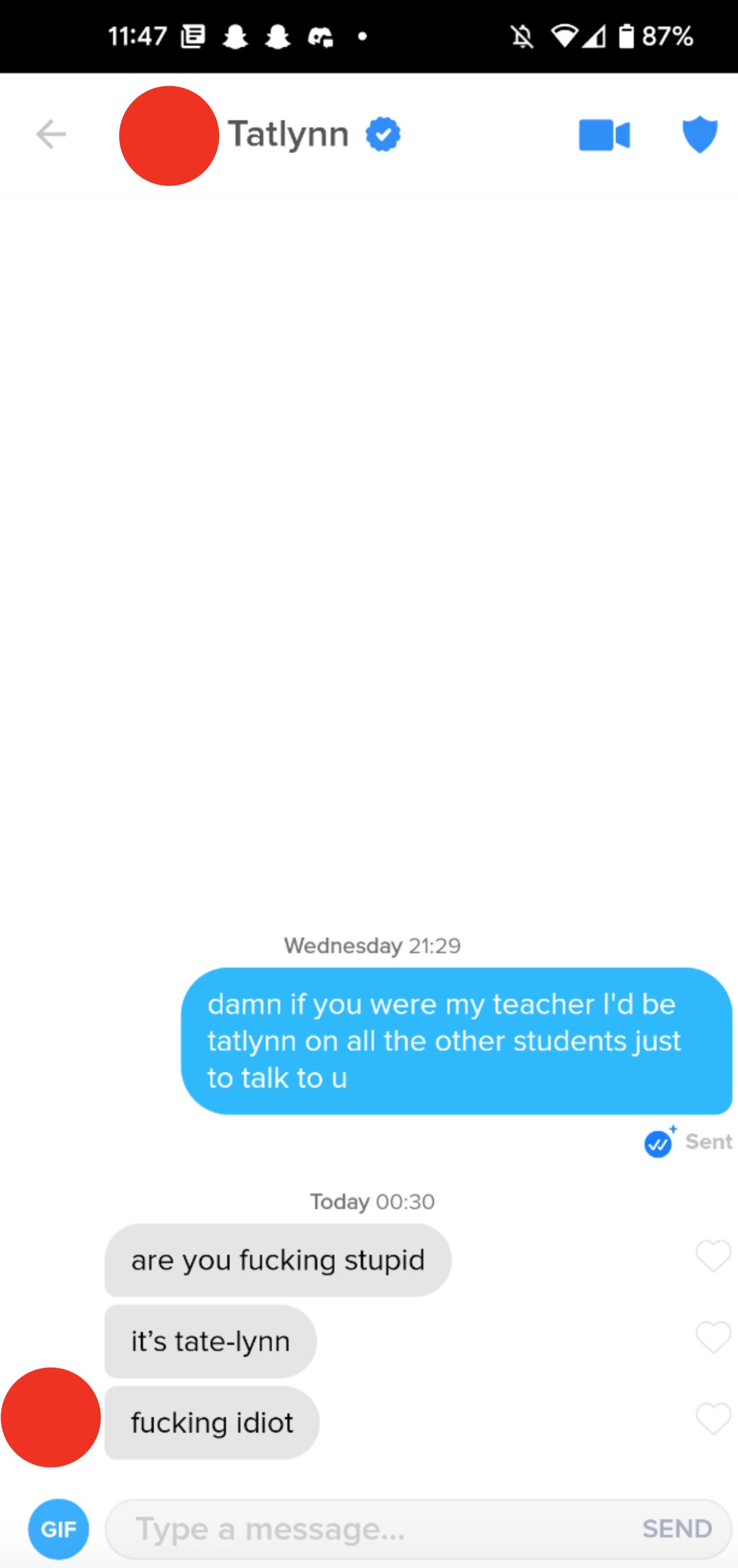 18.
This bro who thinks women shouldn't use the word "bruh":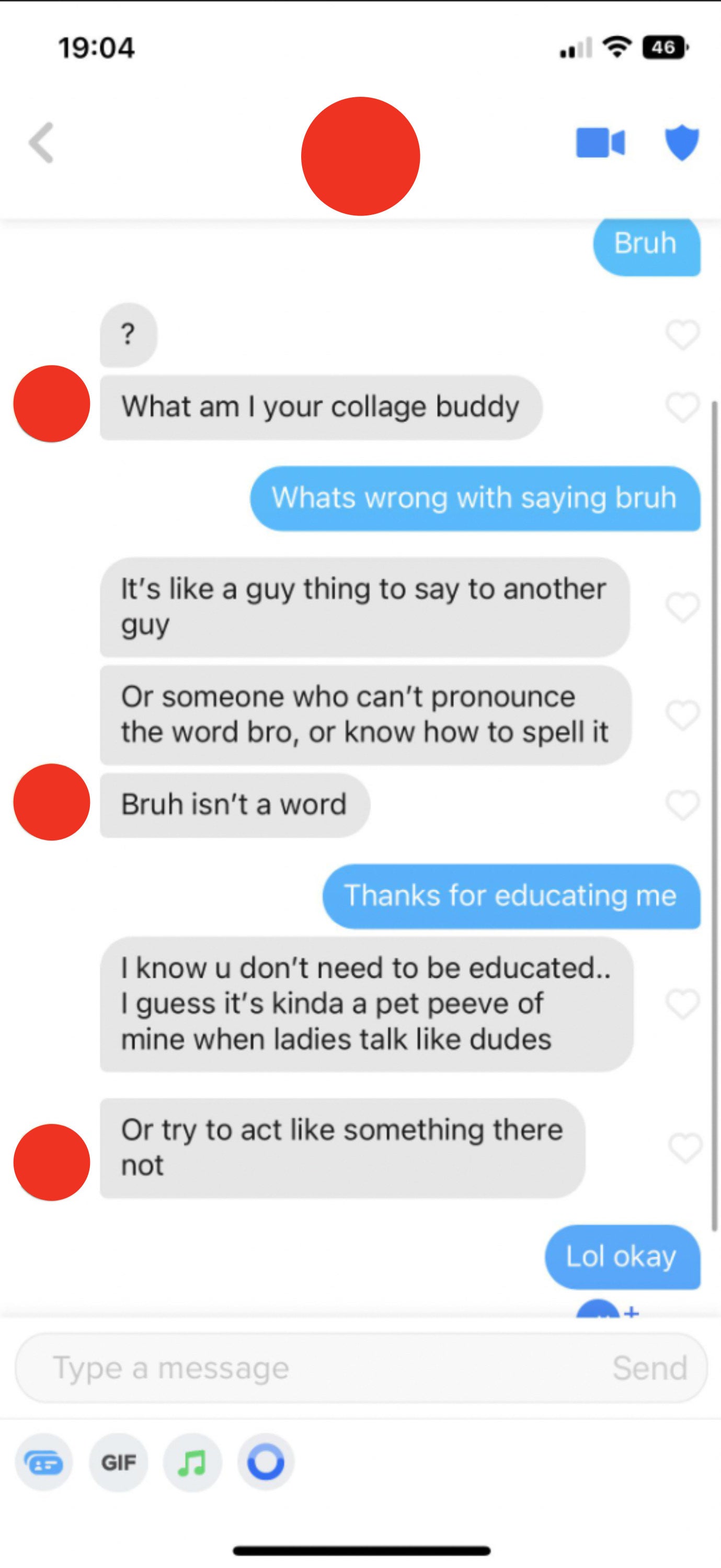 20.
This match who swiped right just to let this person know they don't like them...and the reply: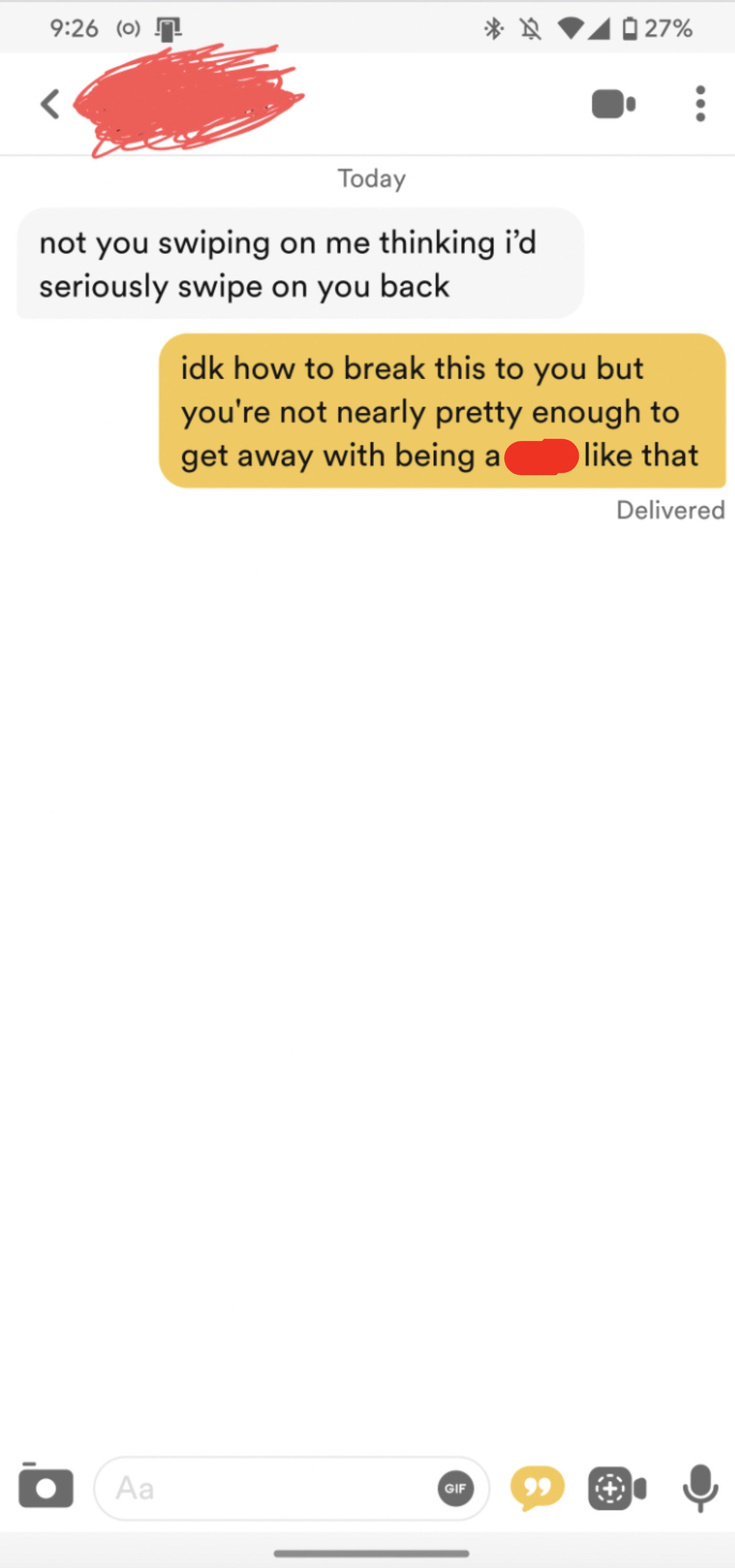 22.
This match, who I think really hated this pickup line:
23.
This Powerpuff Girls reference: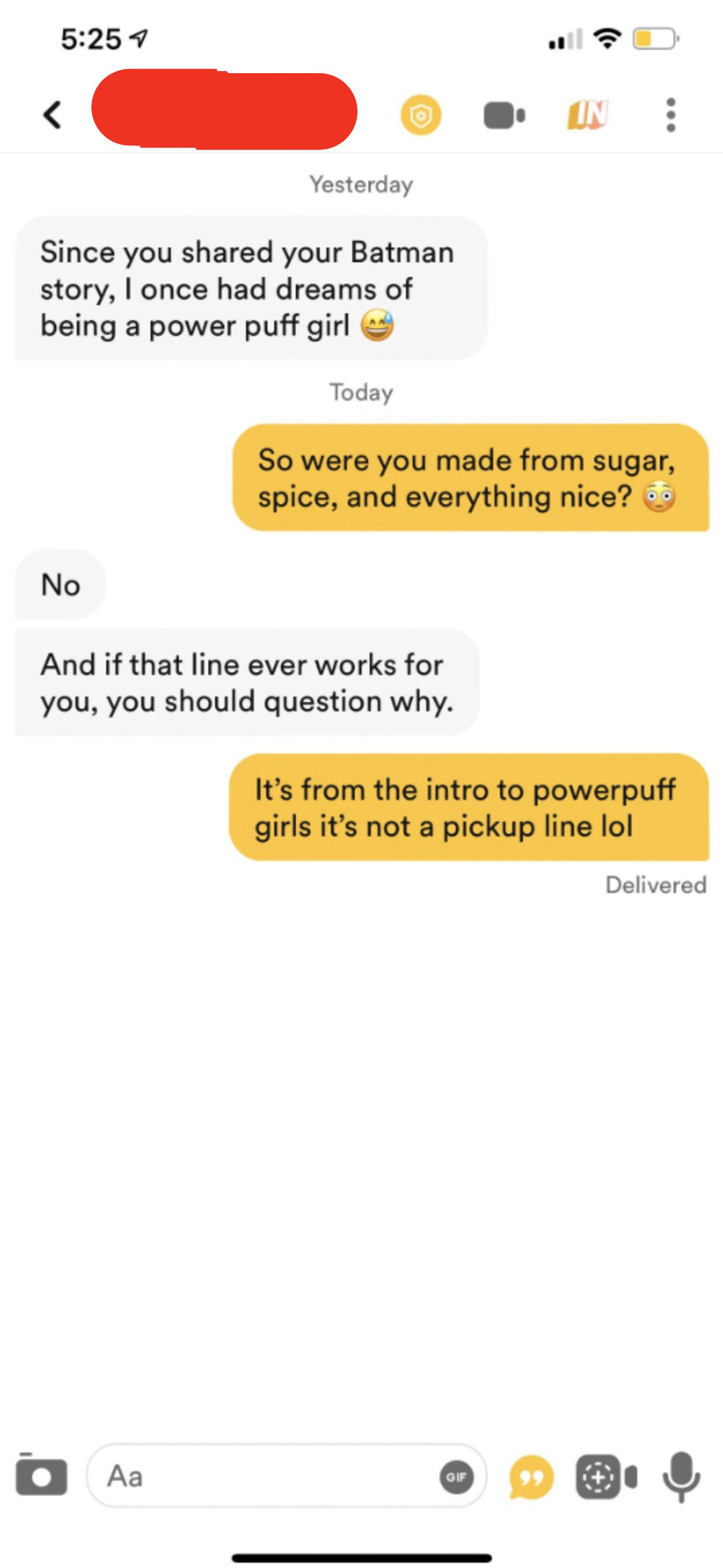 25.
This match who was honest about being on Tinder to literally just get back at their ex: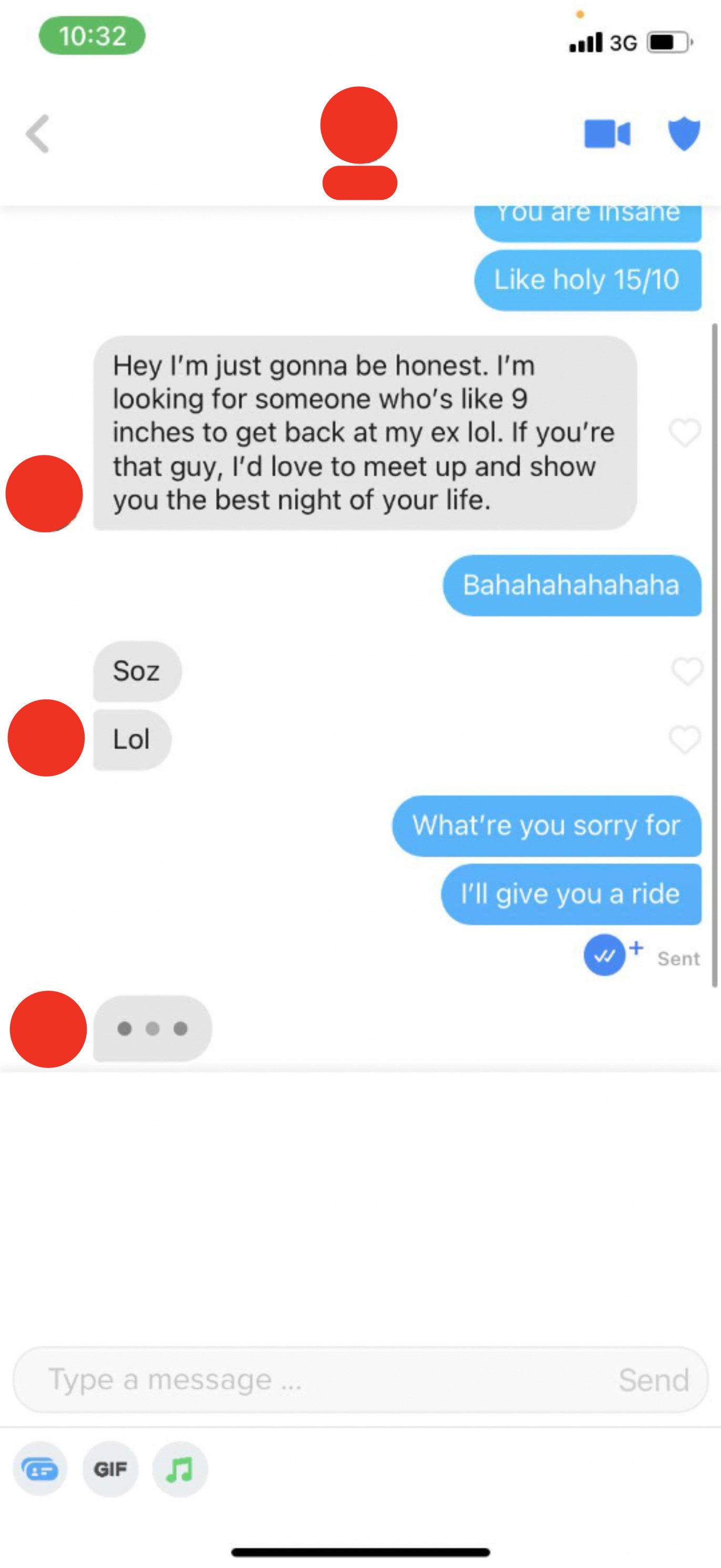 27.
This randomly rude opener: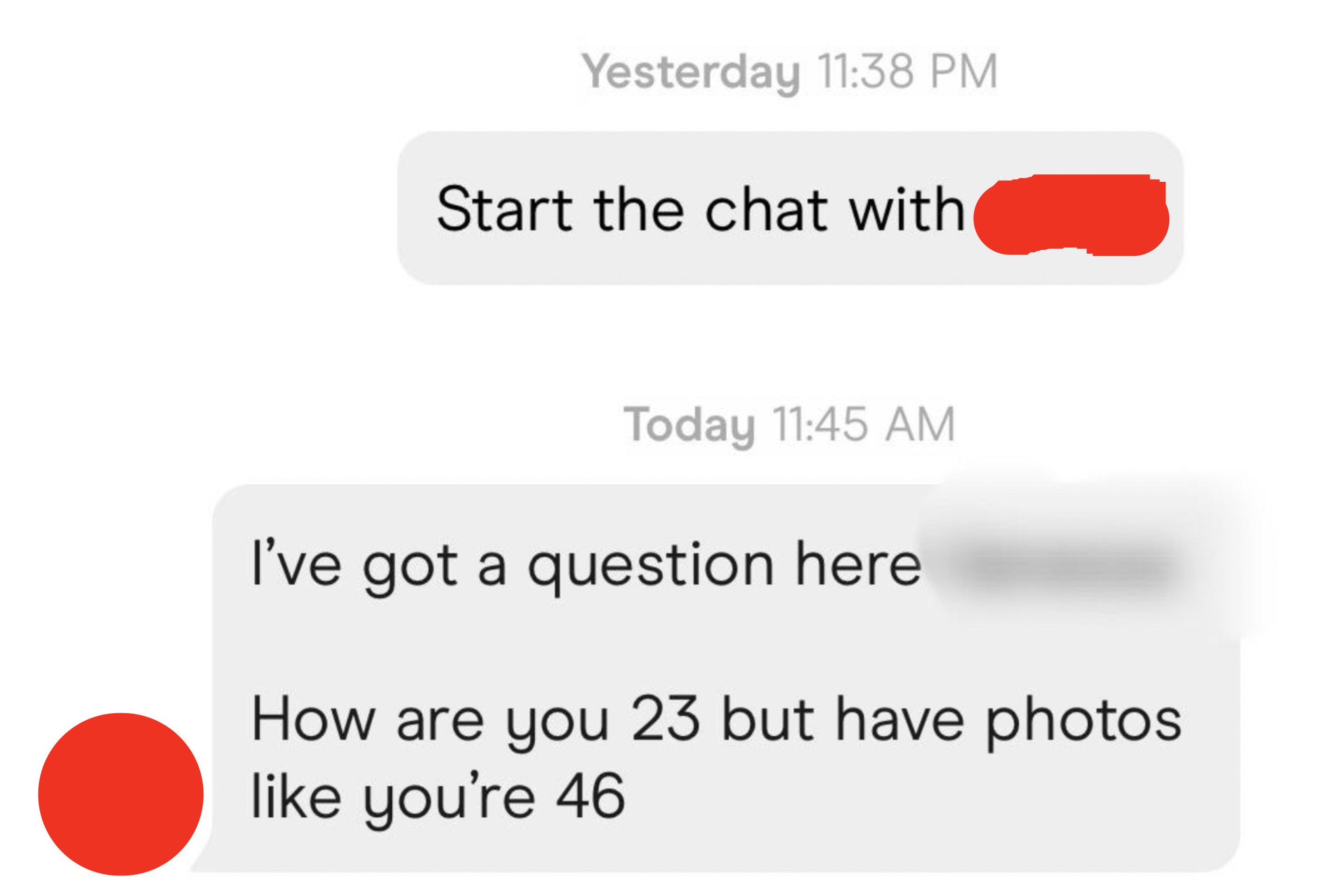 28.
This Tinder match who asked for this person's number after repeatedly insulting them: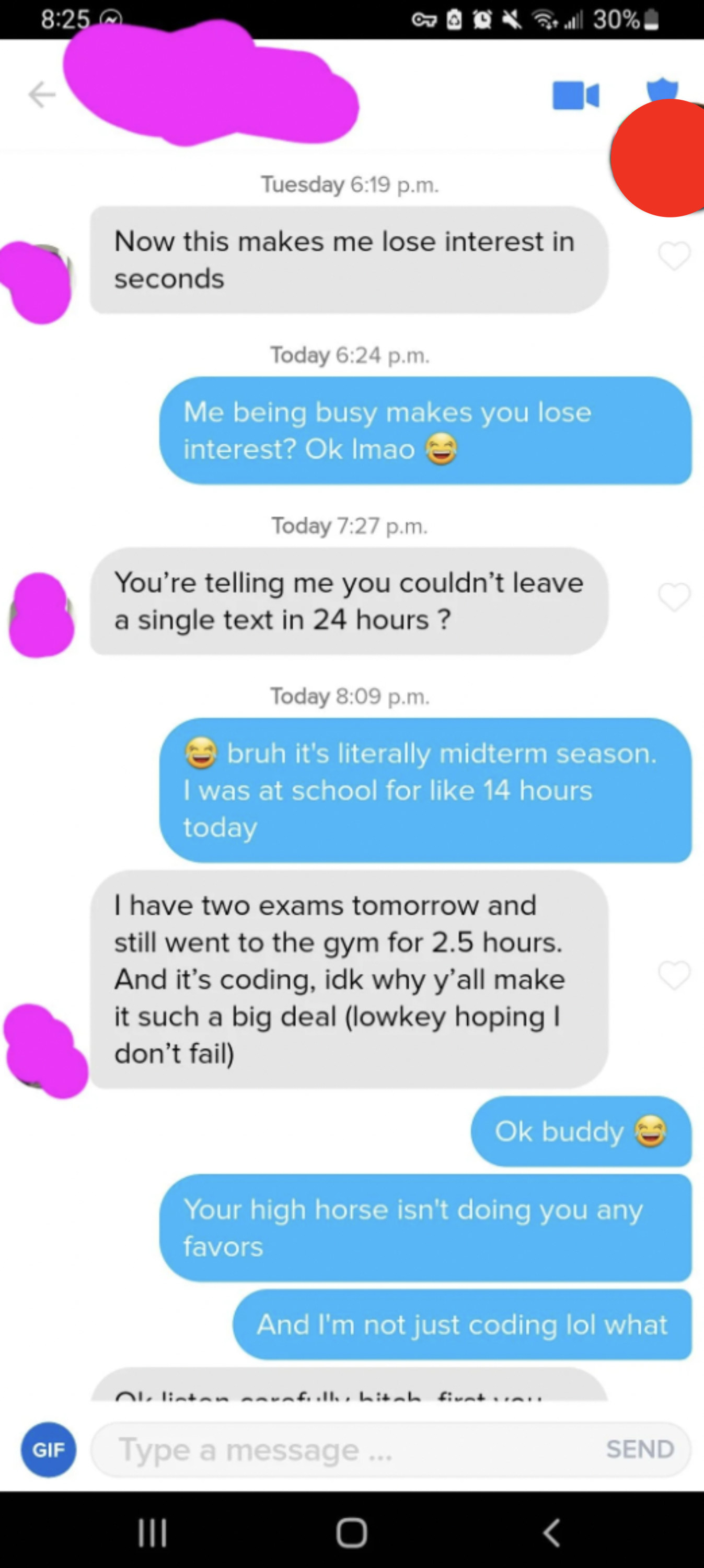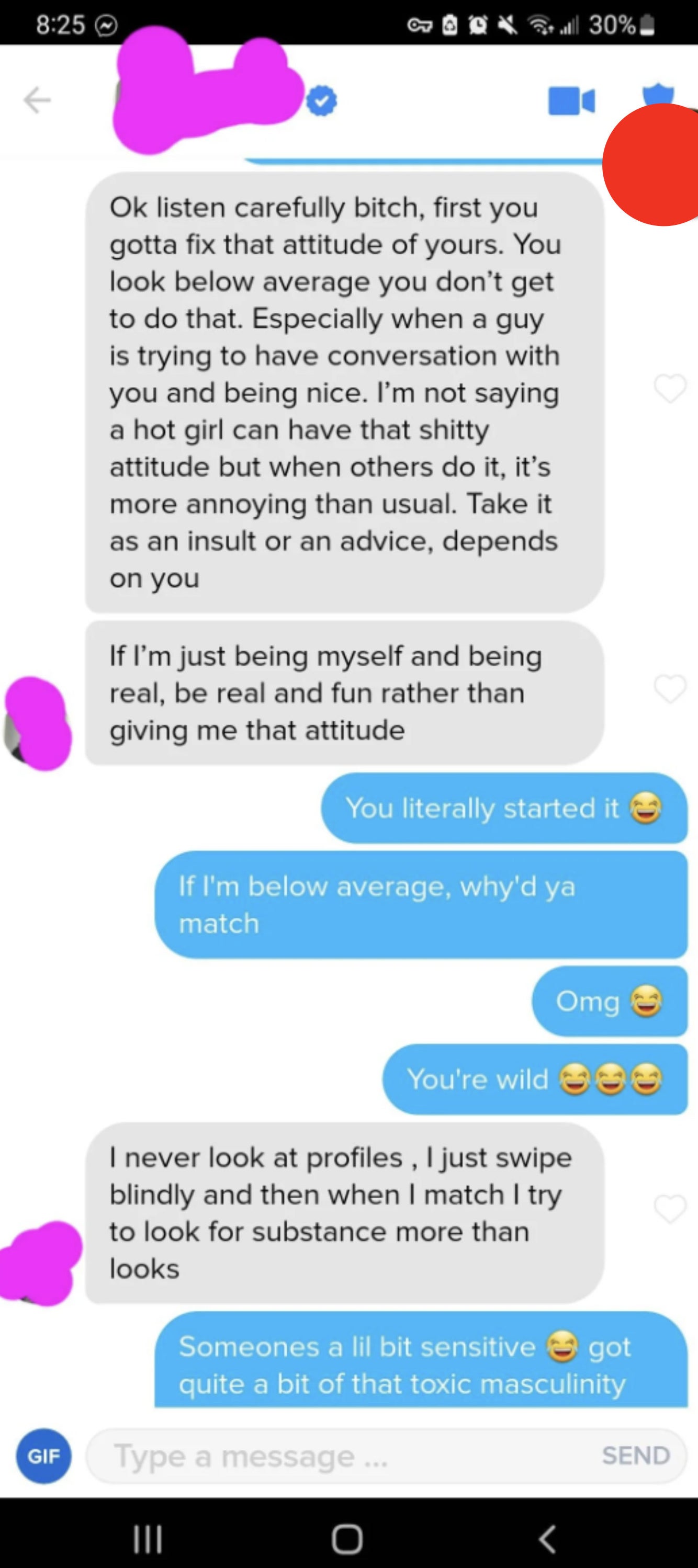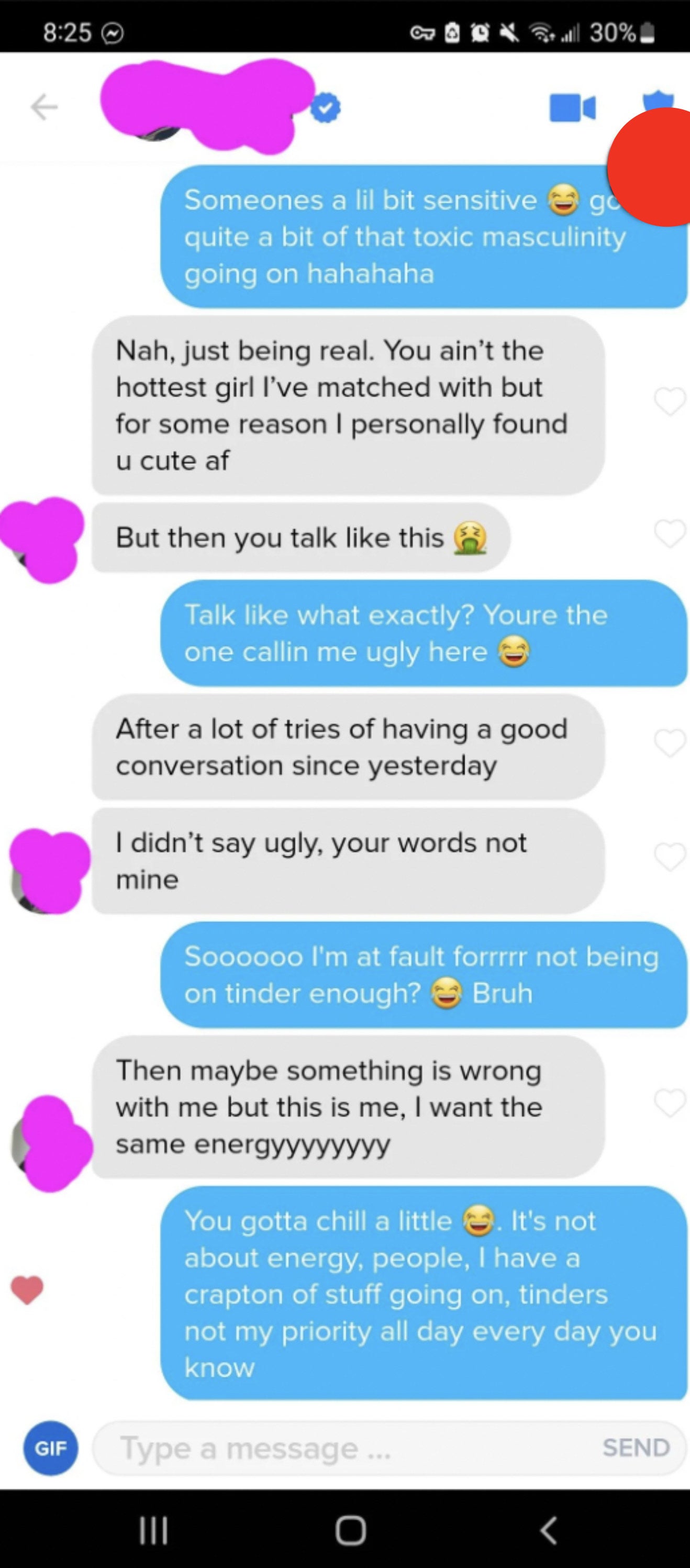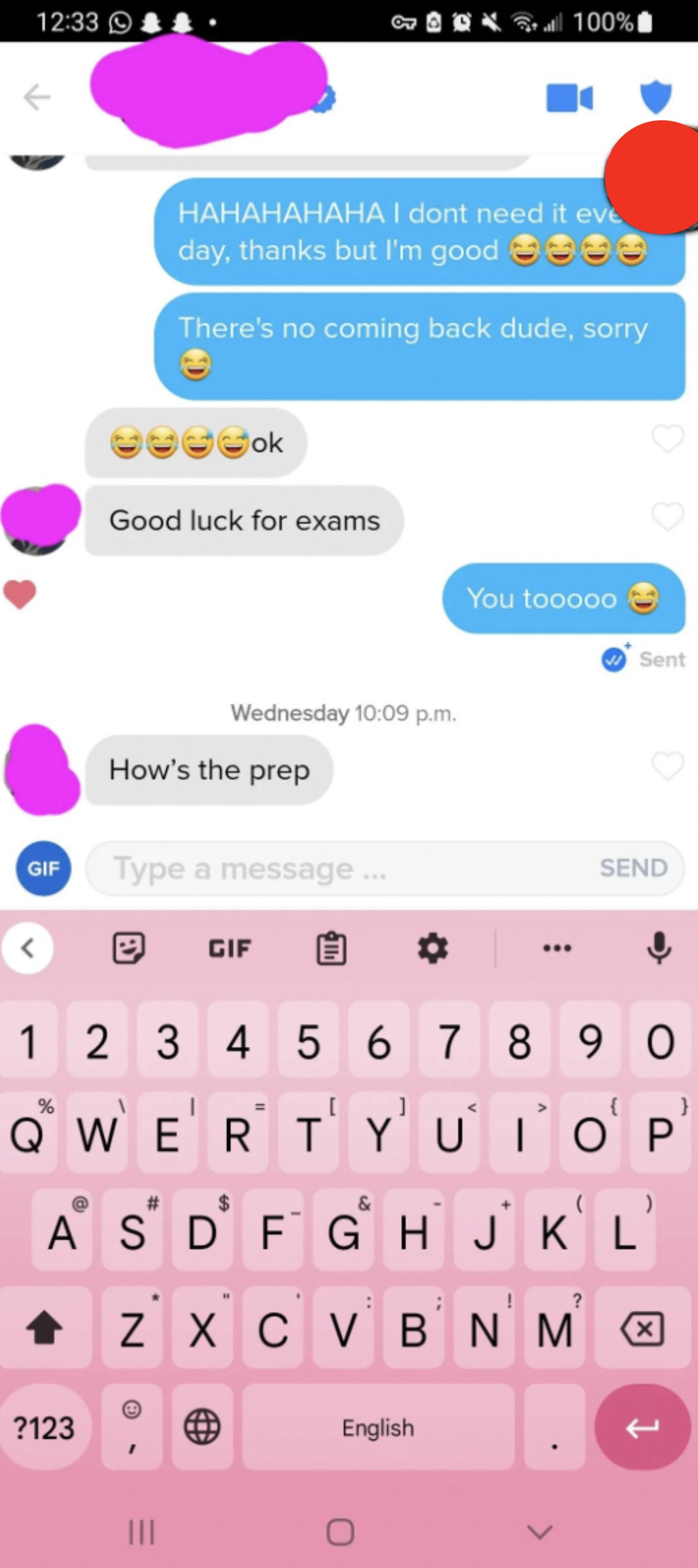 29.
This short king who unfortunately didn't make the cut: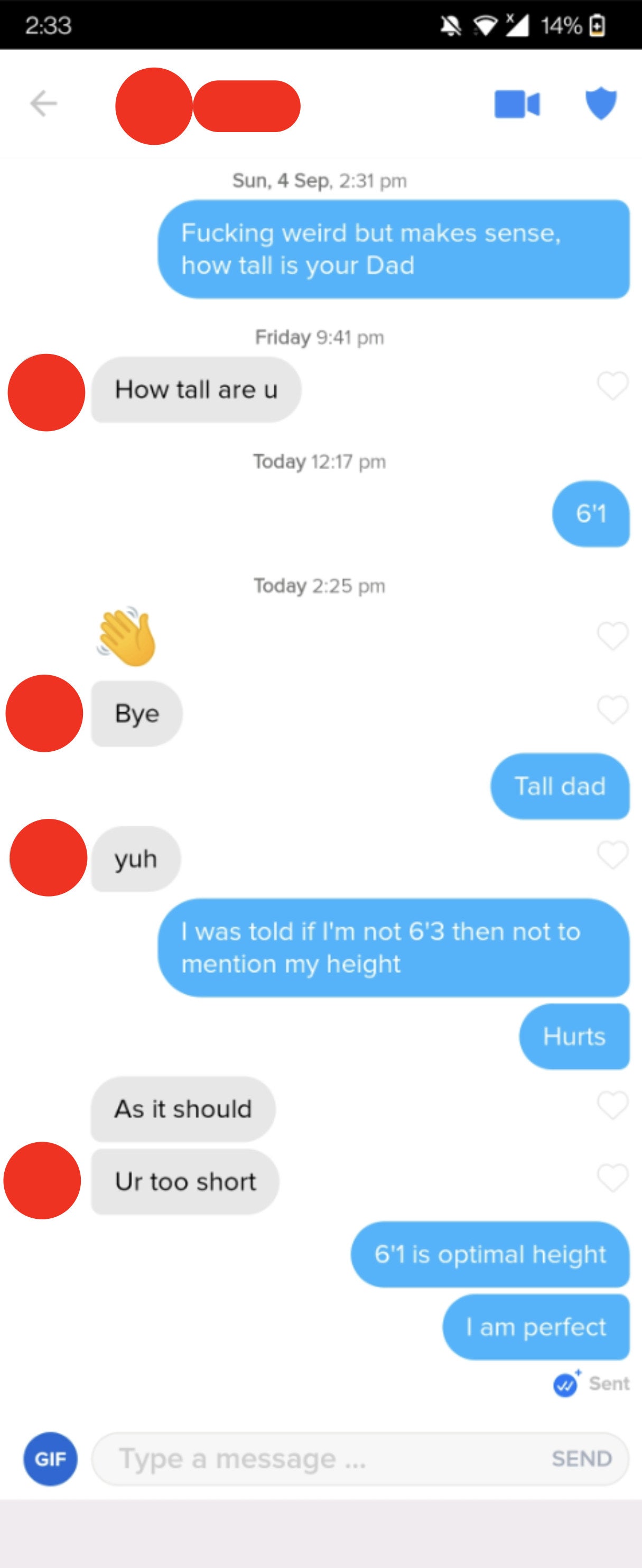 31.
This insult that backfired: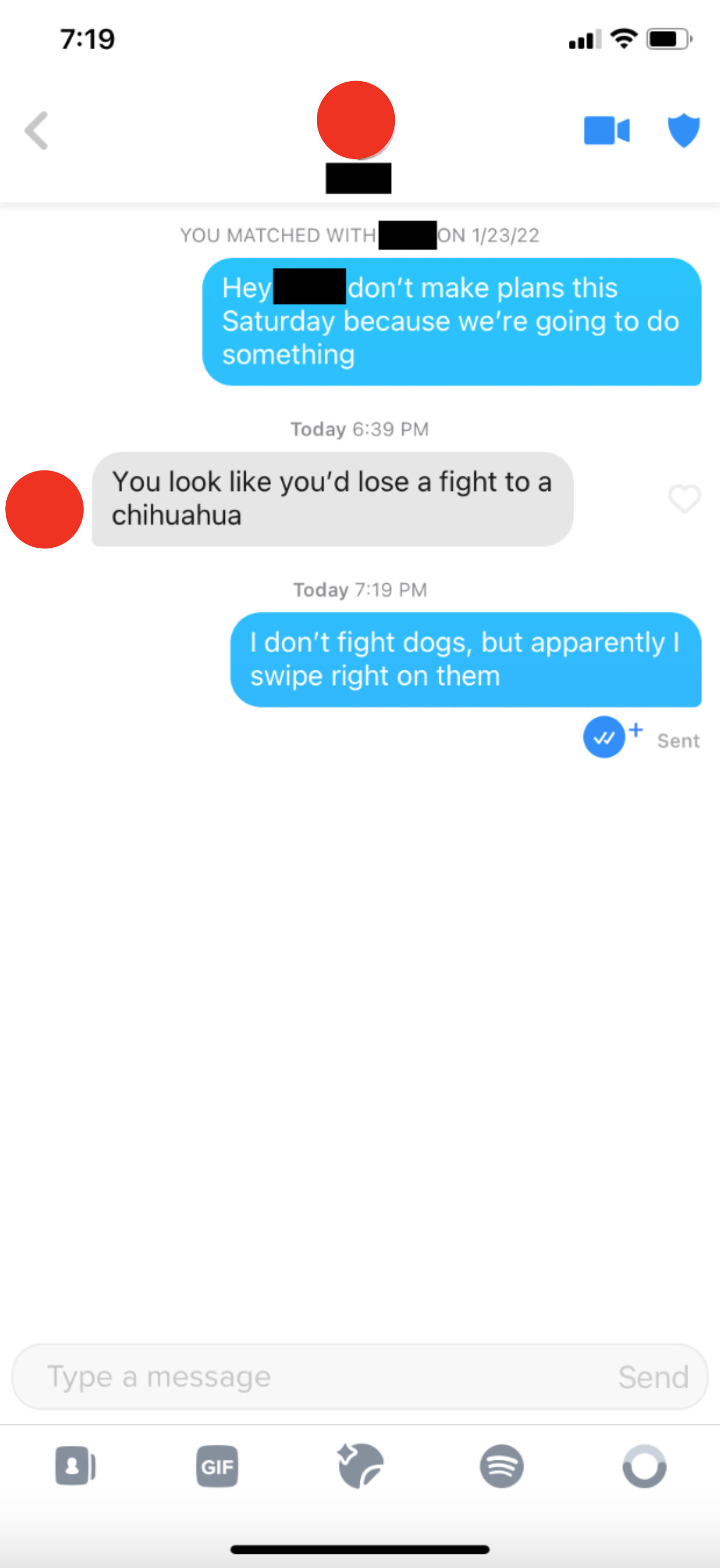 33.
This Patrick Bateman catfish: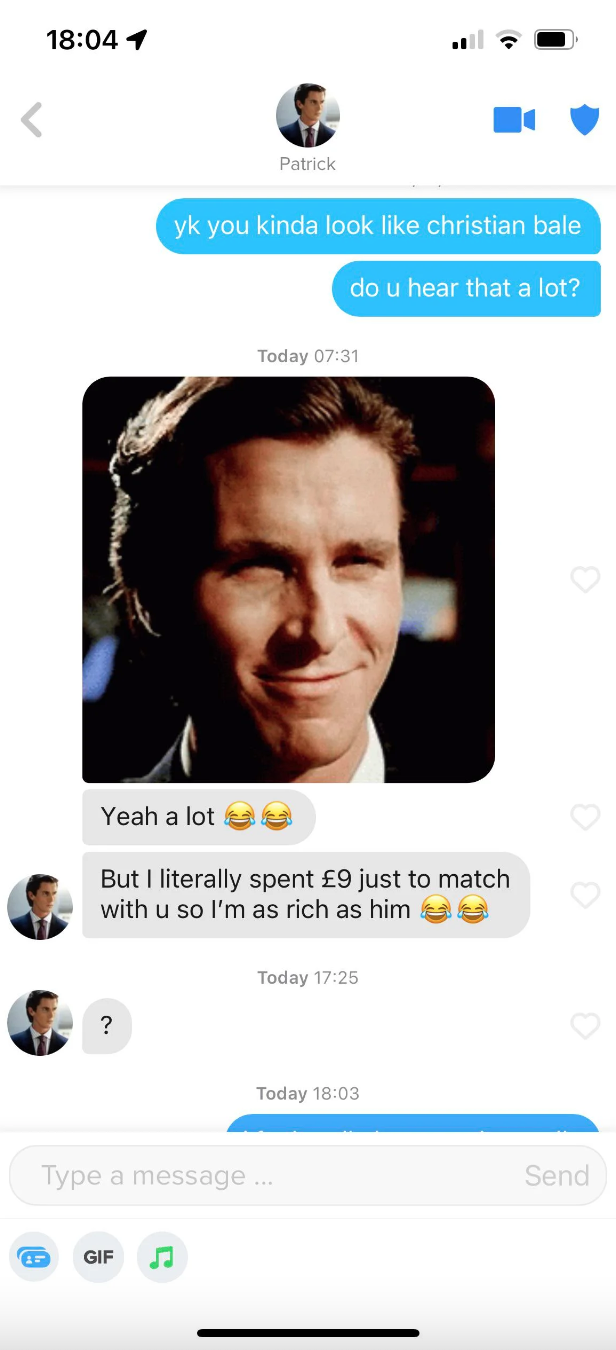 35.
This alpha who has nothing to prove:

36.
This business owner who's tired of "stupid questions":
38.
This match who had some sort of important ~truth~ to share: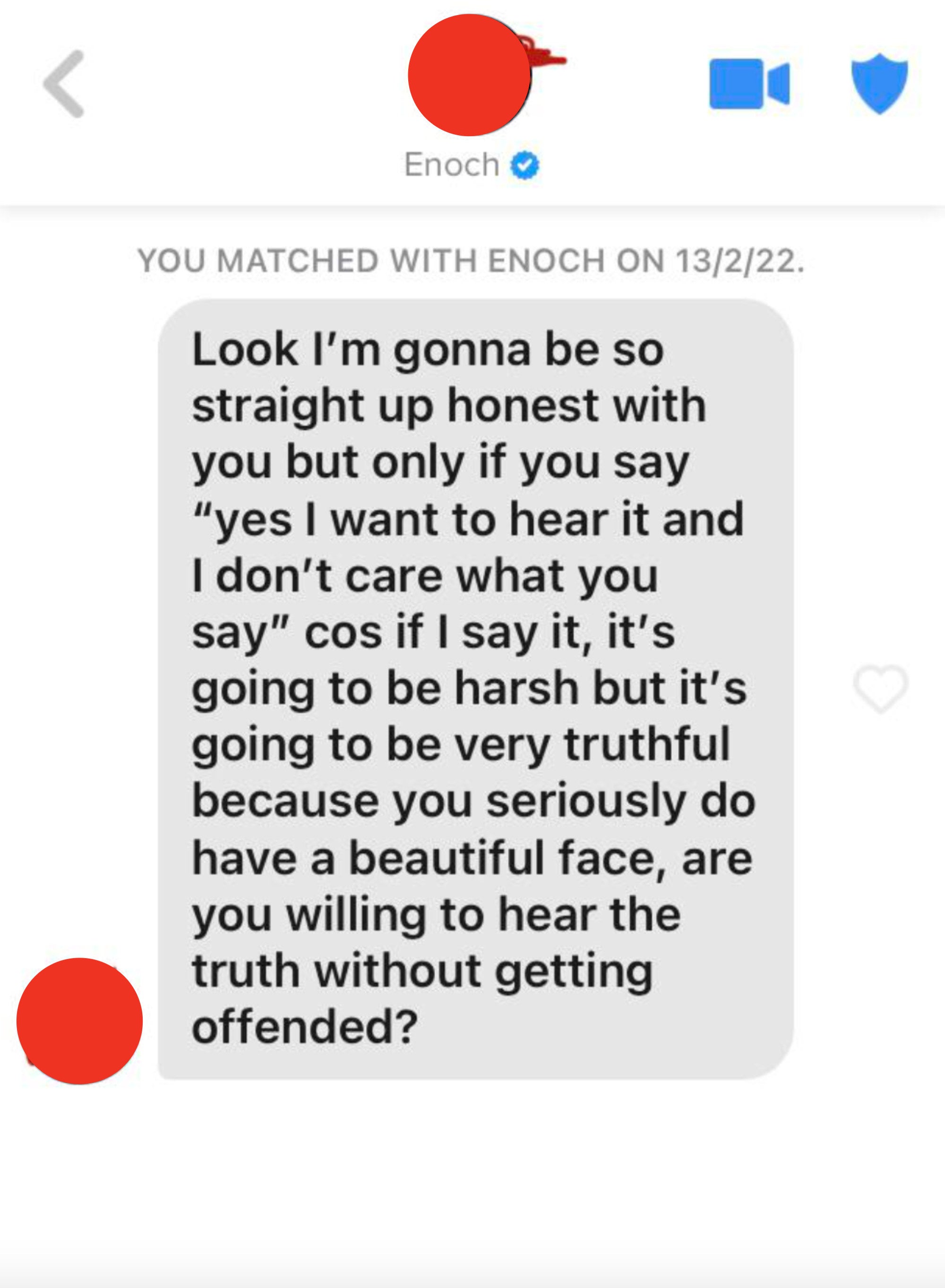 40.
This unsolicited profile rating: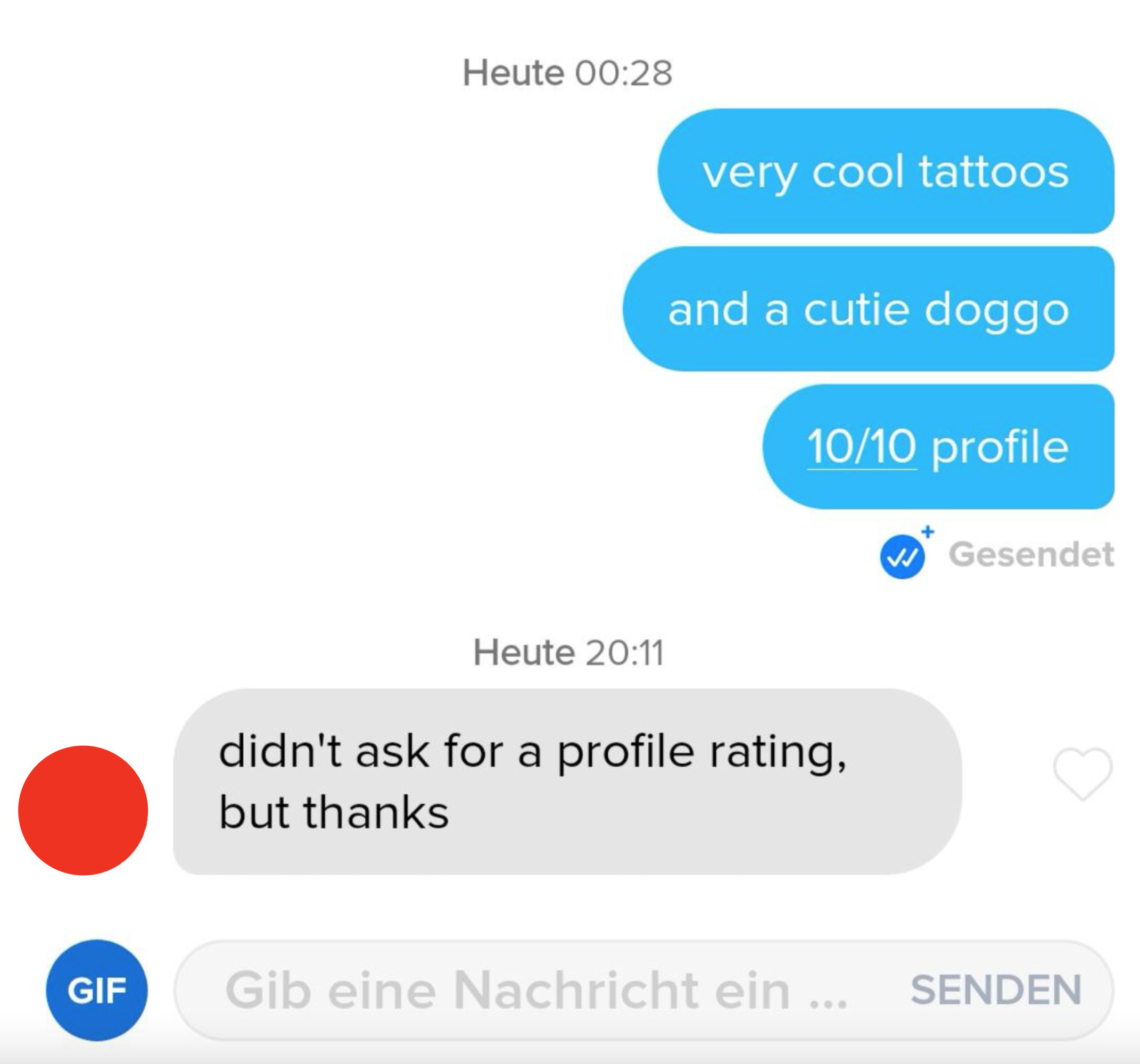 41.
This Hinge match who "accidentally" gave out the wrong number: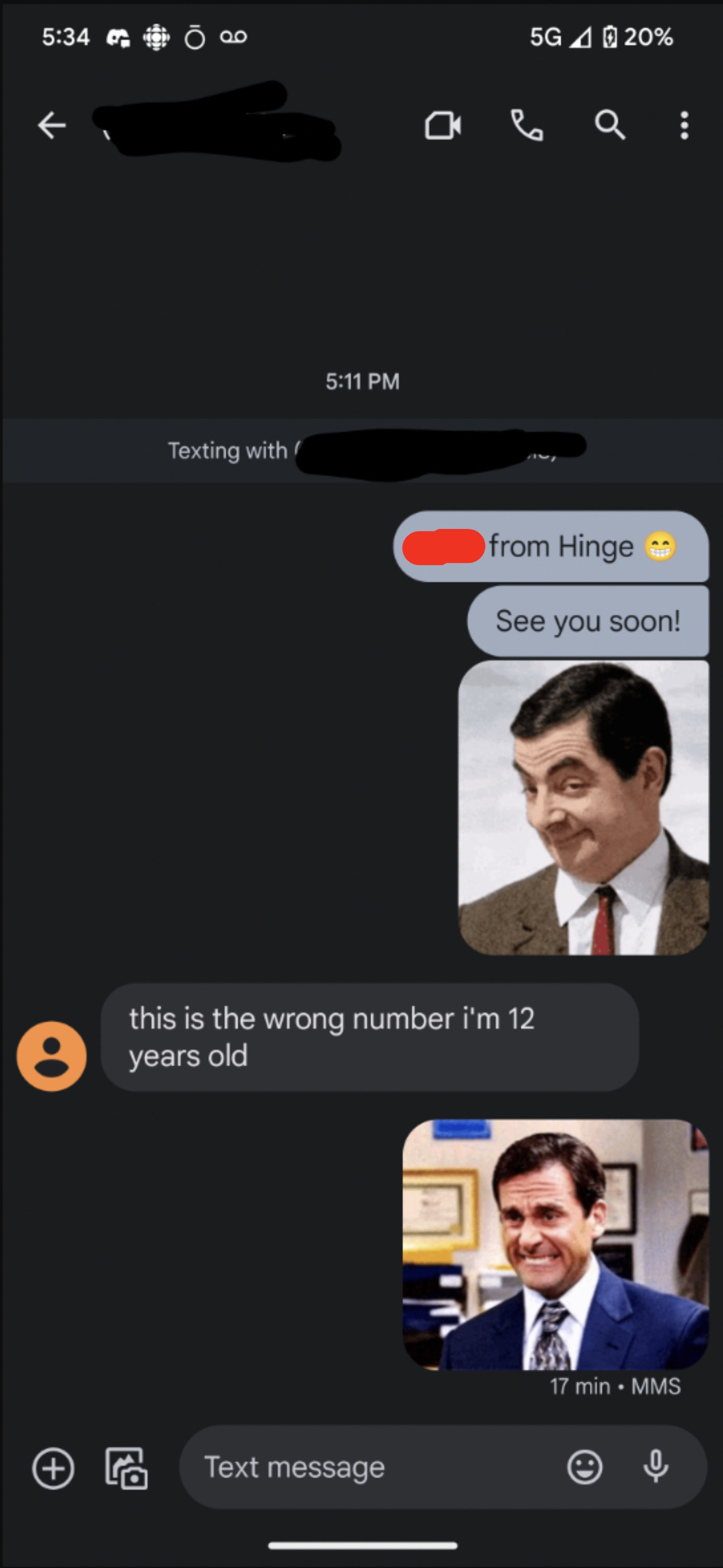 42.
This Tinder match who started a conversation just to let it be known that they're unavailable: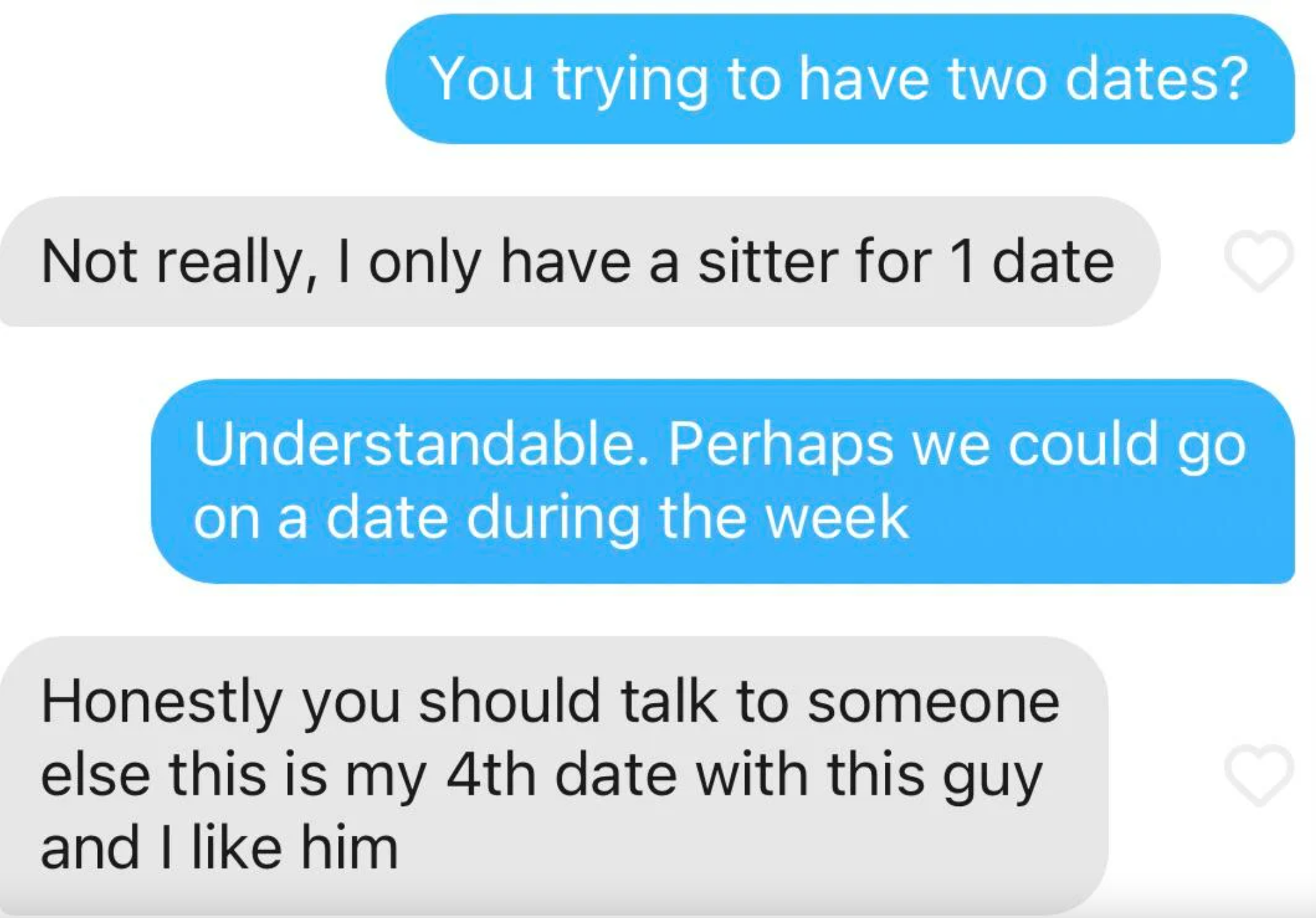 44.
This anti-masker who had to match with someone just to send them this message: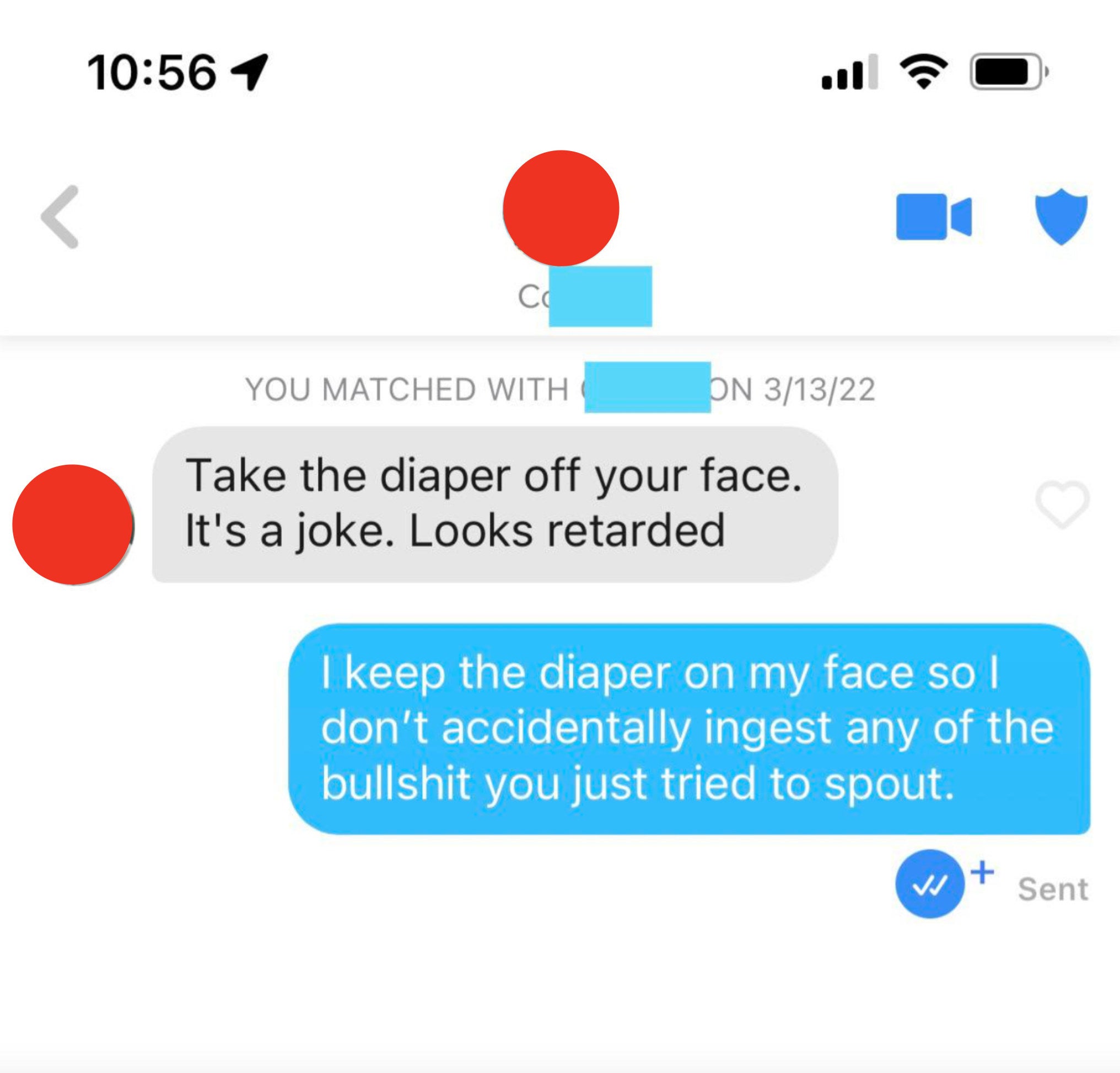 46.
This person who was done after the first exchange:
48.
This pickup line that simply didn't work: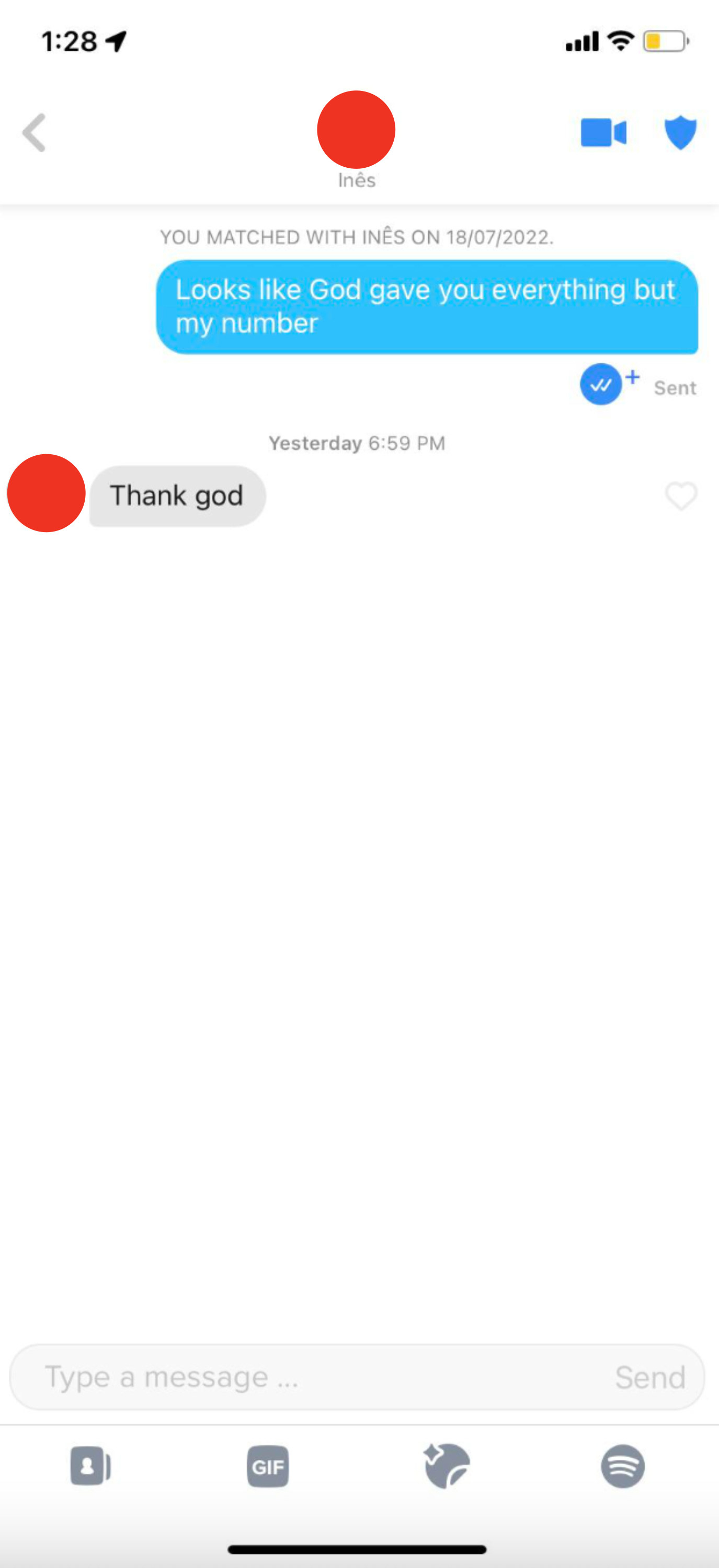 Wow. What's the weirdest or most shocking message you've ever received on a dating app? Let us know in the comments below!