This Woman Is Going Viral For Her Nail Hacks With Random Objects, And The Results Are Mind-Blowing
It's an art form.
Trying out nail hacks and showing off your latest manicure has been a trend on TikTok, but lately, creators like Chrysta Williams (known as @itssme_cz), have been showcasing their love for nails in the most unique way.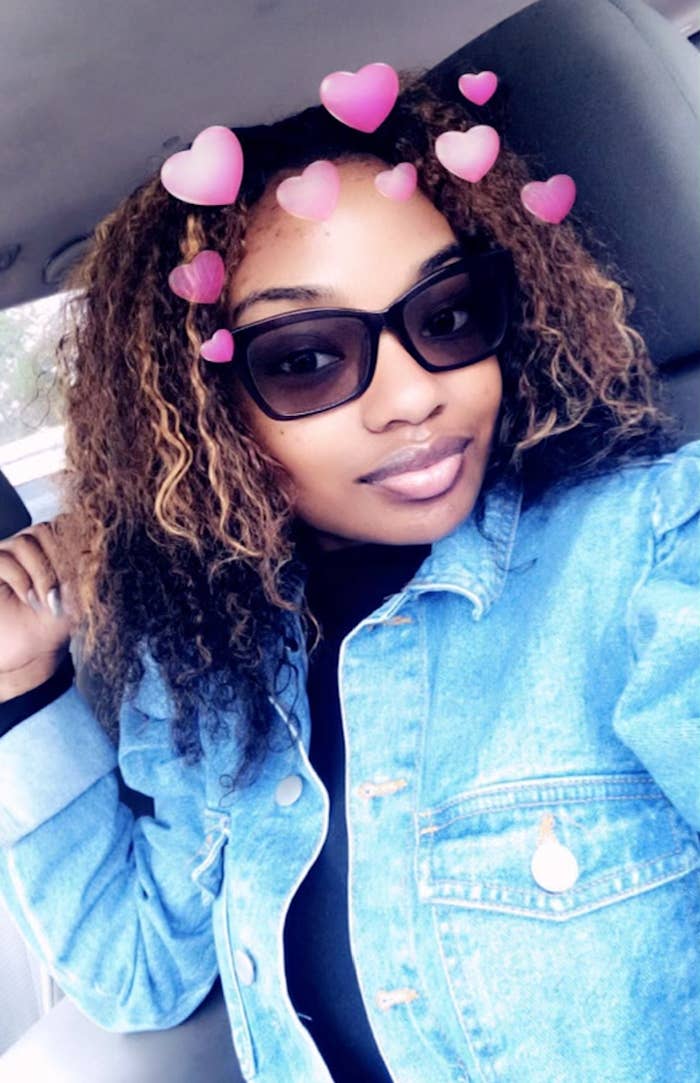 Chrysta, a college student studying psychology, may not work as a nail tech, but she's incredibly talented. The 23-year-old content creator, who has over a million followers on TikTok, has a viral series where she uses anything — and I mean ANYTHING — to do a manicure and see if it actually works.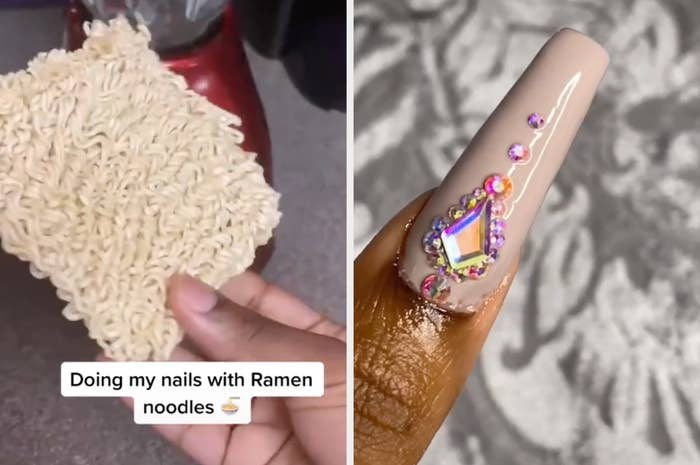 BuzzFeed spoke to Chrysta, who revealed that the series started after she began doing her nails to cut the cost of going to the salon every two weeks: "I started posting on TikTok as a digital journal for myself to show my progress. As I started gaining followers, I noticed that most people wanted to know how to do their nails with what they already had around their house," she said. "I started looking up different ways to do so, and that led to my 'doing my nails with random things' segment on TikTok."
"So far, I've done my nails with a toothbrush, drinking straws, toilet paper, corn starch, baby powder, leaves, Scotch tape, Oreos — and the list goes on."
Instead of using powder and liquid monomer to form typical acrylic nails, she applies gel polish and then uses the toothbrush bristles to extend the length of her nails and create the shape. The results are impressive:
To make it work, Chrysta cuts the straws, fits them to her nails, and uses nail glue to secure them. She decides to keep them extra long for a challenge, and voilà: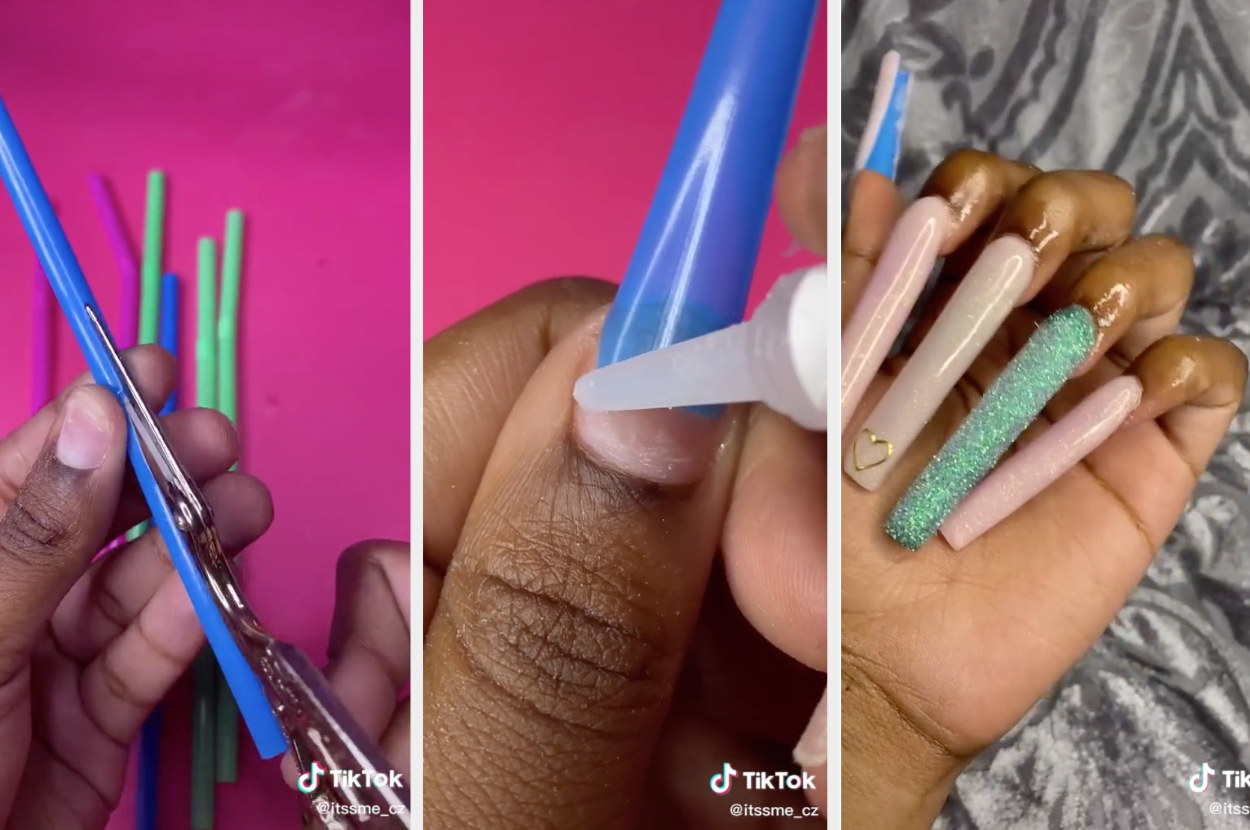 Since Chrysta's videos have gone viral, her series has gained a lot of attention — even beyond the app. "The reaction this segment has received is mind-blowing! I've also had the amazing opportunity for my content to be featured on The Dr. Oz Show. My supporters and I are now one million strong on TikTok, which is unbelievable. I'm so grateful."
Chrysta was inspired to try this trend after seeing it done by 5-Minute Crafts, and based on the results, you'd never guess she used toilet paper: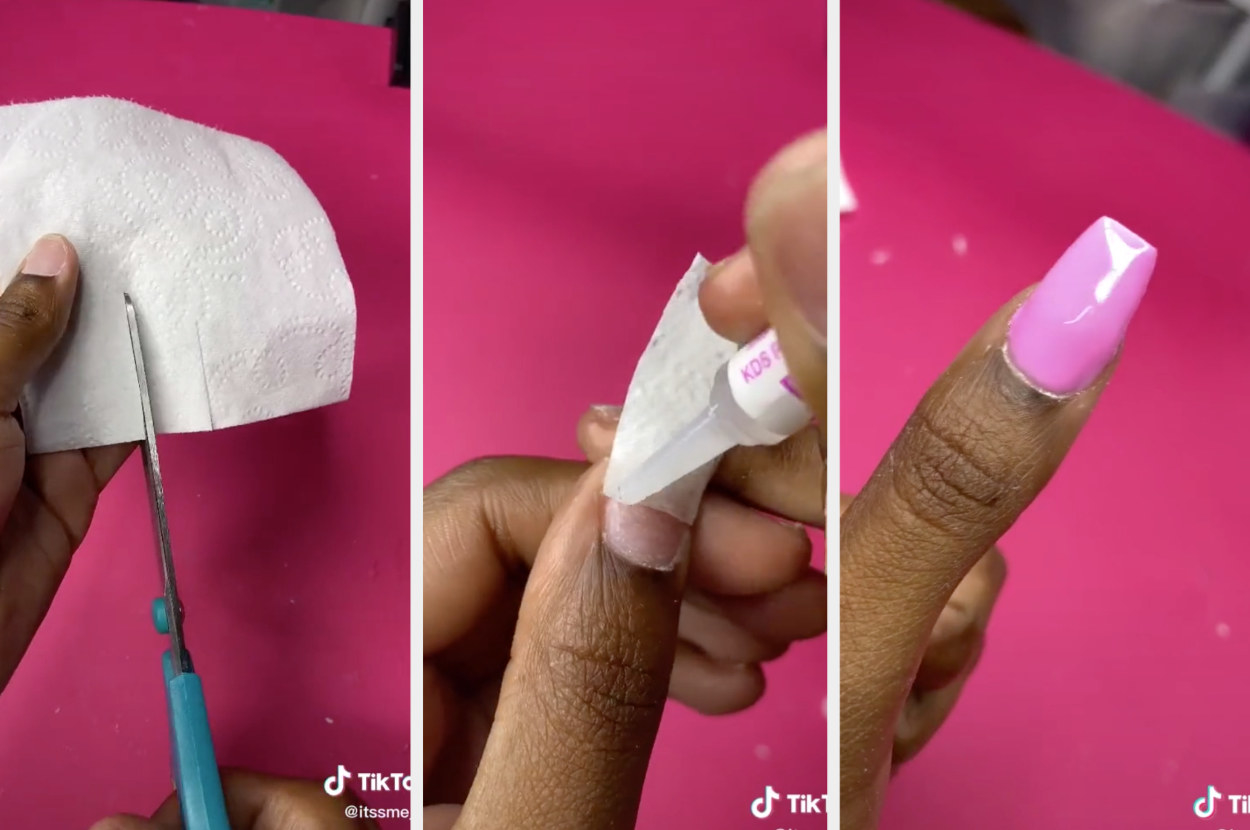 Chrysta's TikToks are so popular, she's getting tons of requests for future videos. "Some of the things people want me to do my nails with are wild, but I love how it allows my creativity to run free."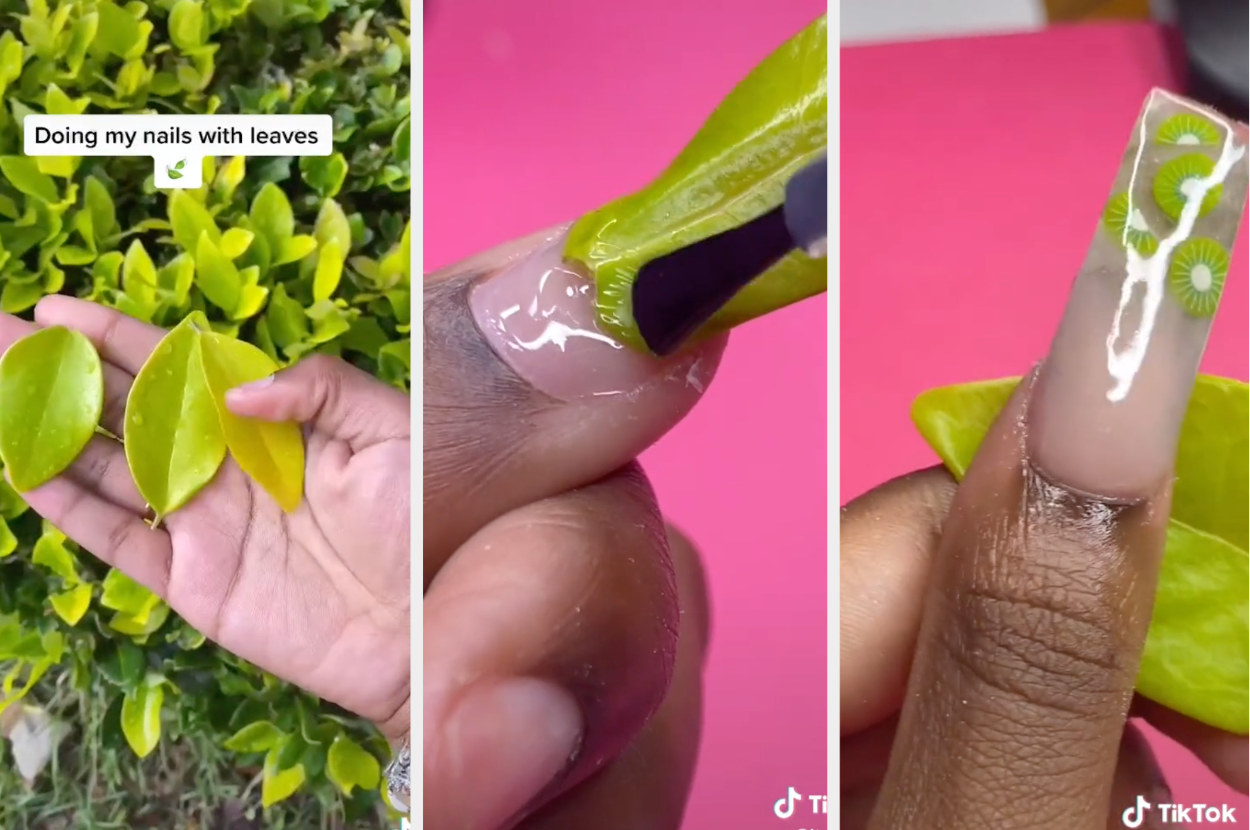 But no matter how random the request, Chrysta enjoys experimenting with new ways to do her nails — and inspiring others to embrace their own creative side. "When people visit my TikTok page or YouTube channel, I hope that they are inspired to express their own personal style. Sharing my love for doing nails at home and being able to inspire others to do the same is truly a blessing."
OK, I can't even paint my nails normally without it looking like some kind of mess. So, I'm loving all the fun styles Chrysta shares!
For more nail hacks and tutorials — and to see Chrysta doing her nails with other random things, including Oreos and fake eyelashes — check out her TikTok account @itssme_cz and her YouTube channel C's Tutorialz.