21 Of The Most Heartwarming Scenes From "The Office" Of All Time
"I feel like all my kids grew up, and then they married each other."
2.
When Stanley had genuine excitement over Pretzel Day: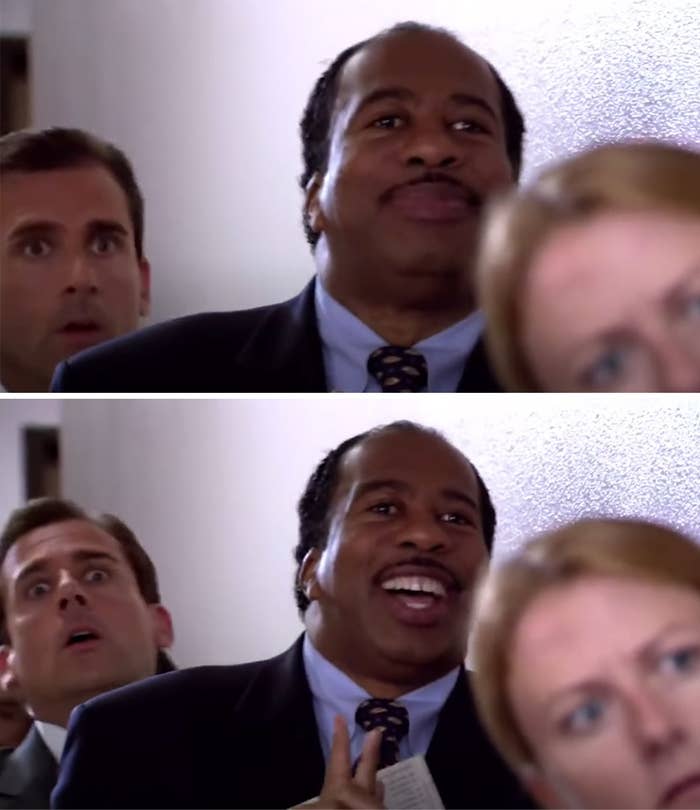 3.
That time Angela gave Dwight a bobblehead for Valentine's Day: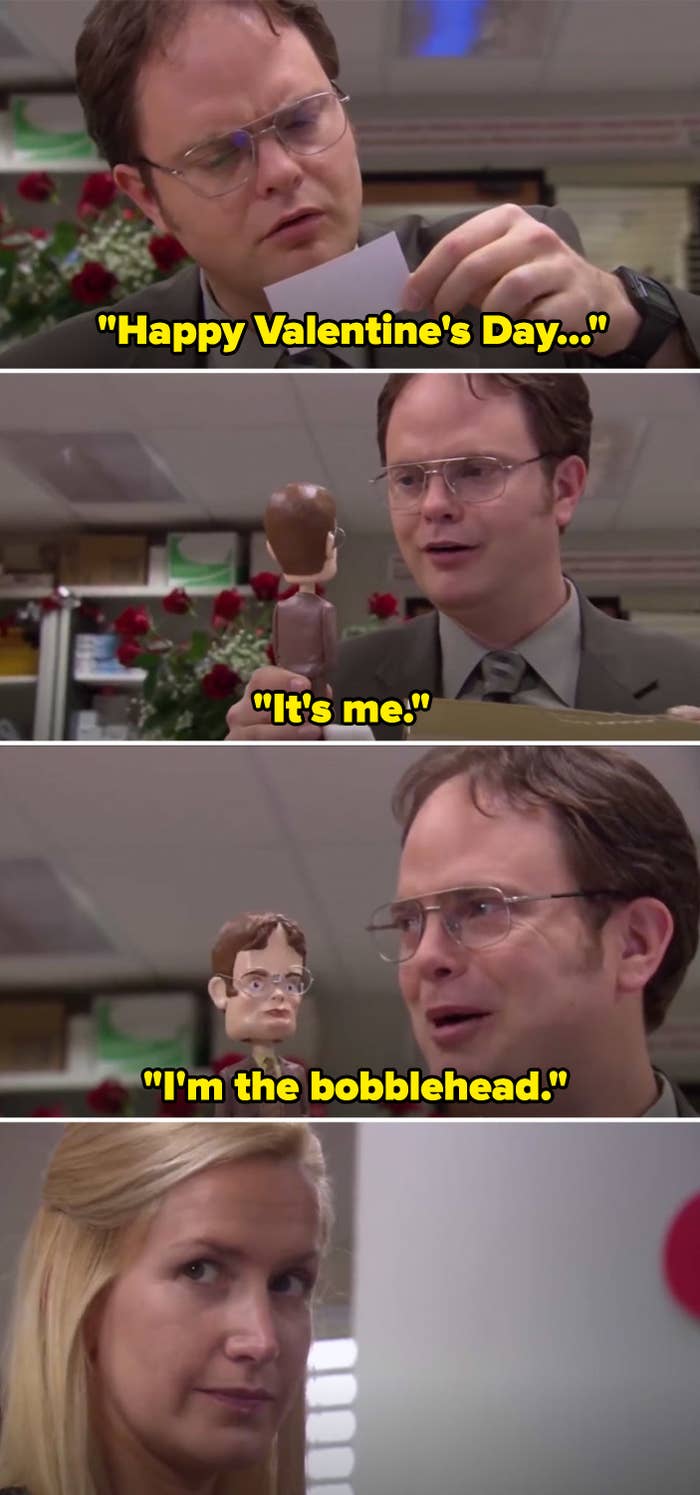 5.
When Pam won the Whitest Sneakers Award at the Dundies — because, hey, it's the simple things: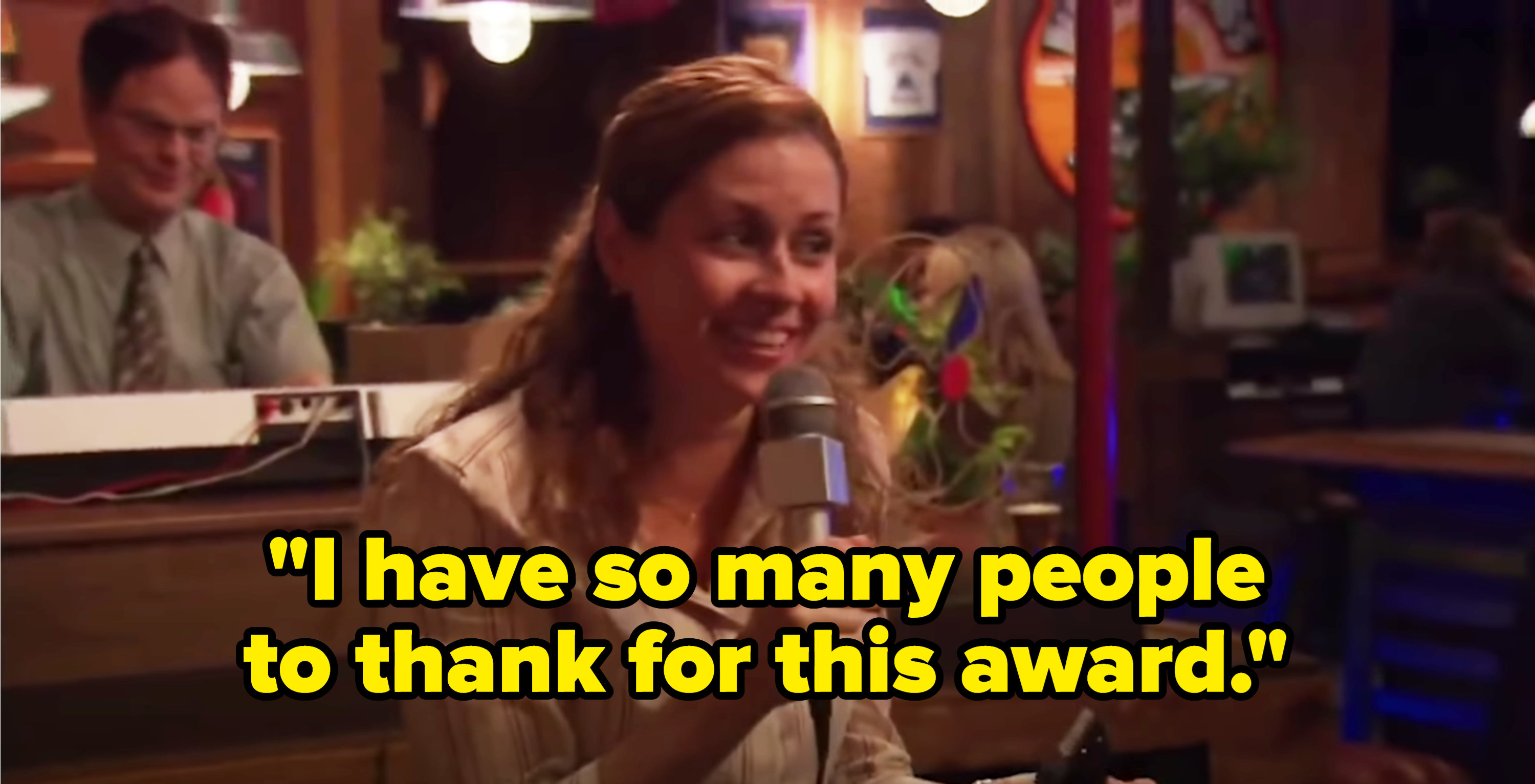 6.
That time Dwight and Michael celebrated after finding out the Scranton branch of Dunder Mifflin was saved and won't be closing after all: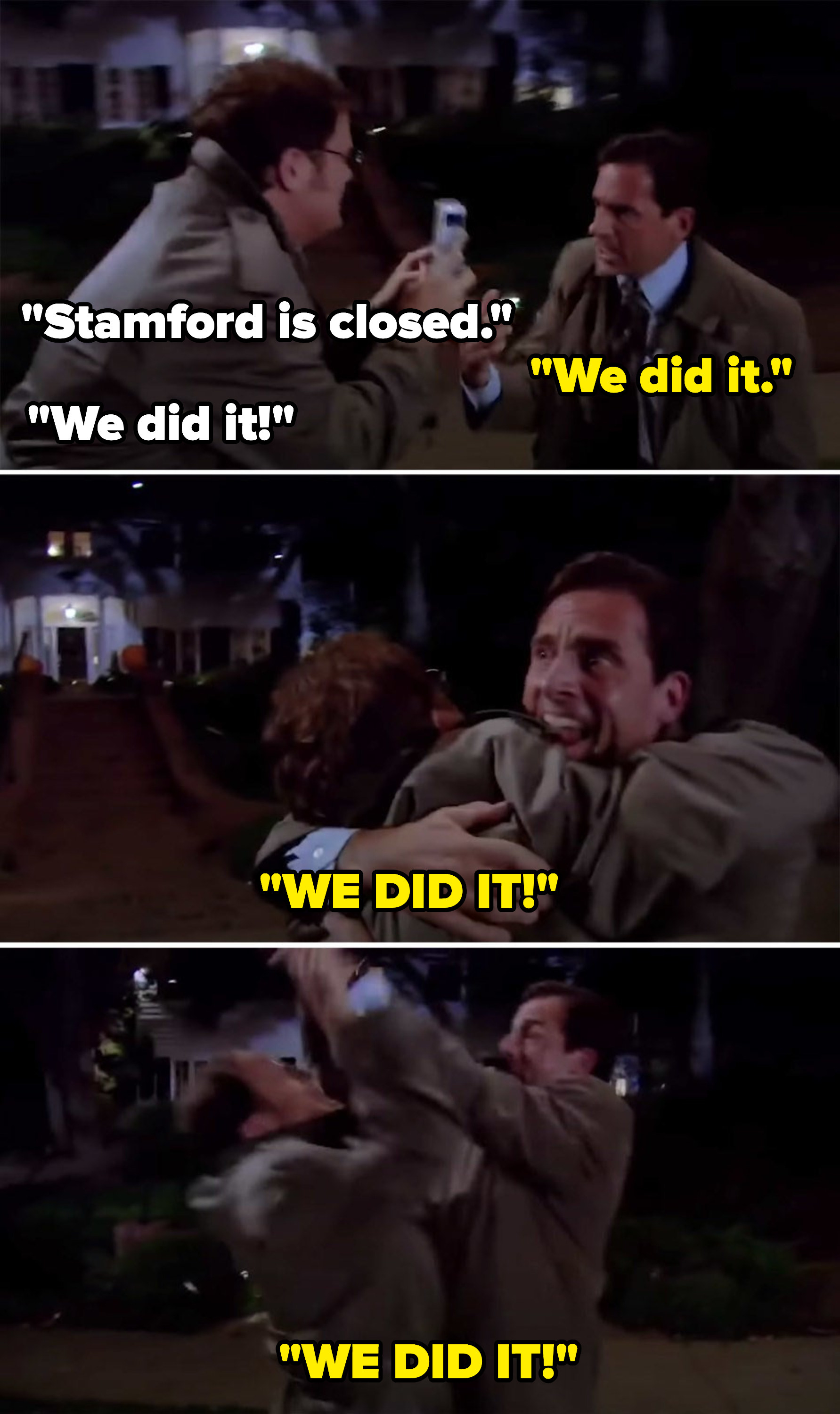 7.
When Creed was proud of himself for doing the "perfect cartwheel":
8.
When Pam fell asleep on Jim's shoulder: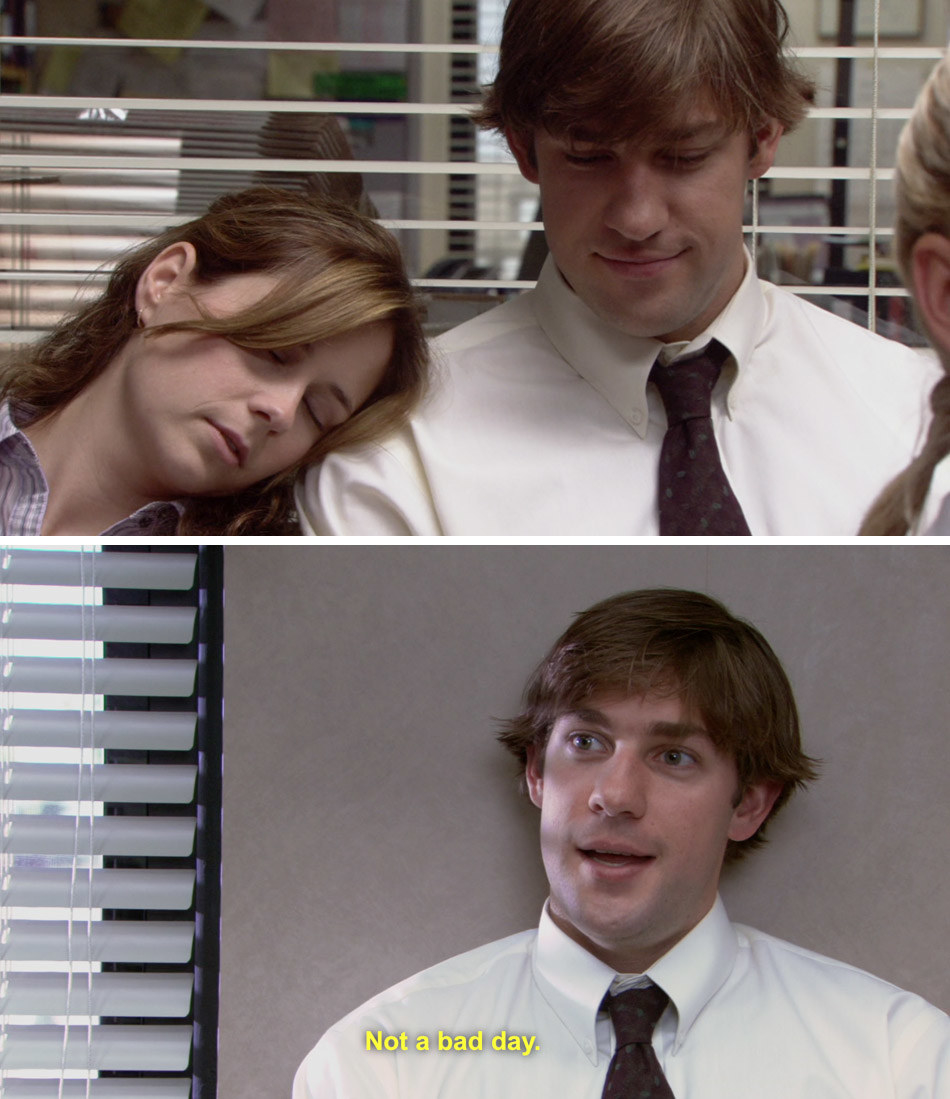 9.
When Dwight and Andy tried to impress Erin with music — but ended up doing a duet together of "Take Me Home, Country Roads":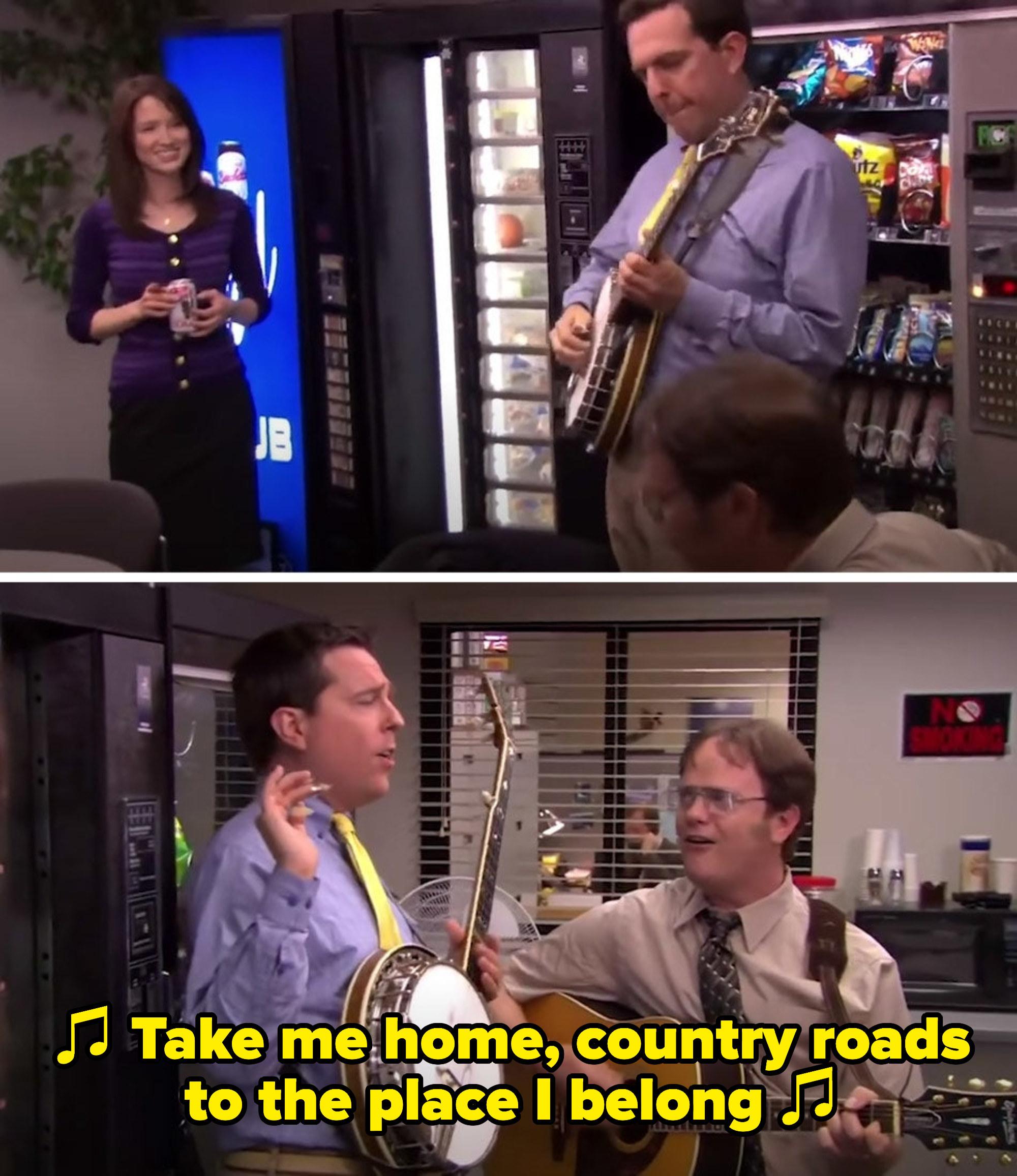 10.
When Dwight achieved his lifelong dream of becoming regional manager:
11.
That time Jim and Pam kissed alone in the office after Jim confessed his feelings for her: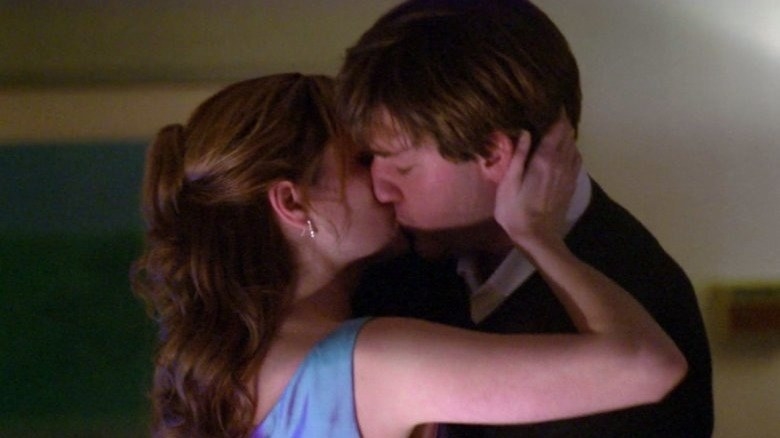 12.
When Jim proposed to Pam in front of the gas station: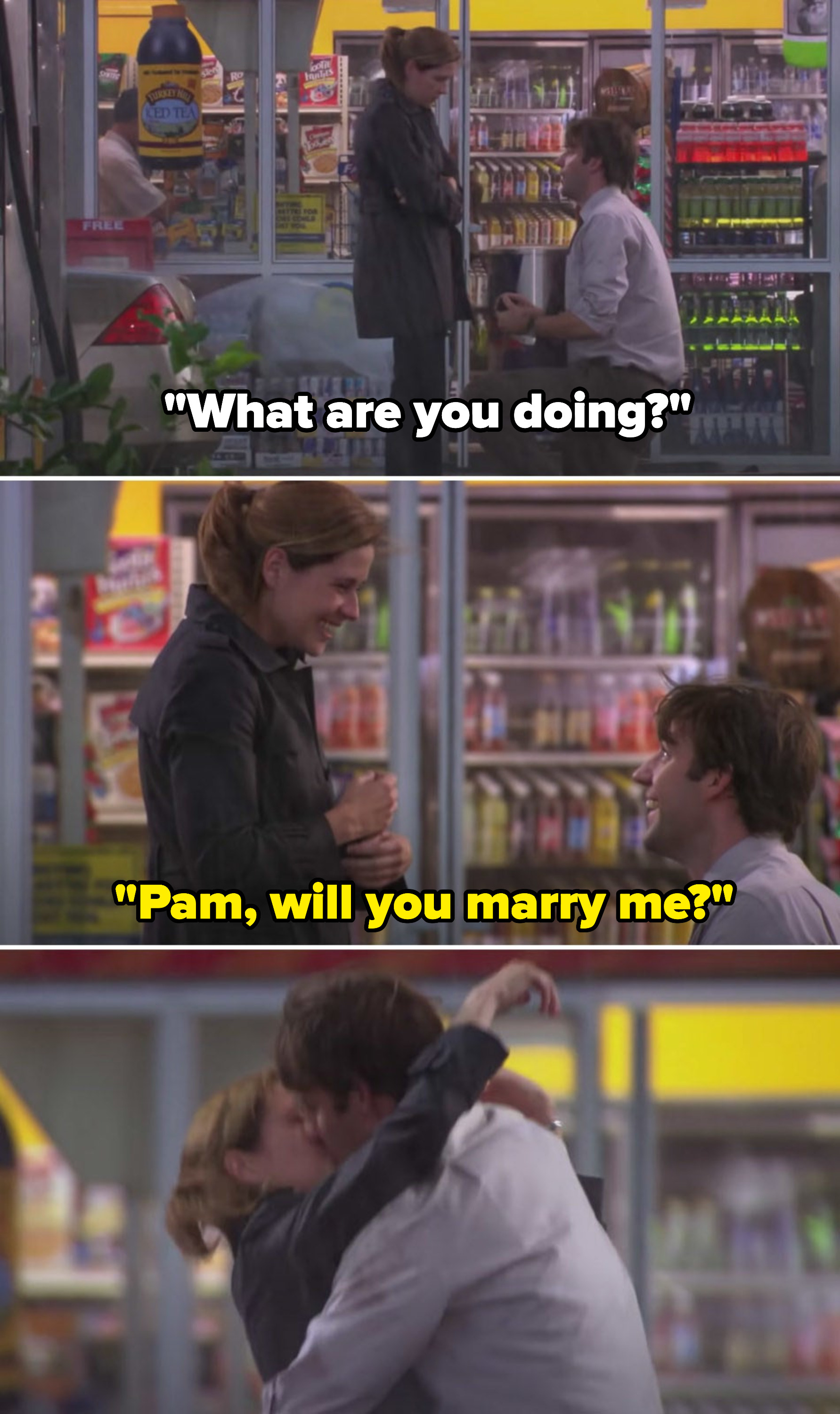 13.
And when Michael proposed to Holly with a bunch of candles everywhere in the office: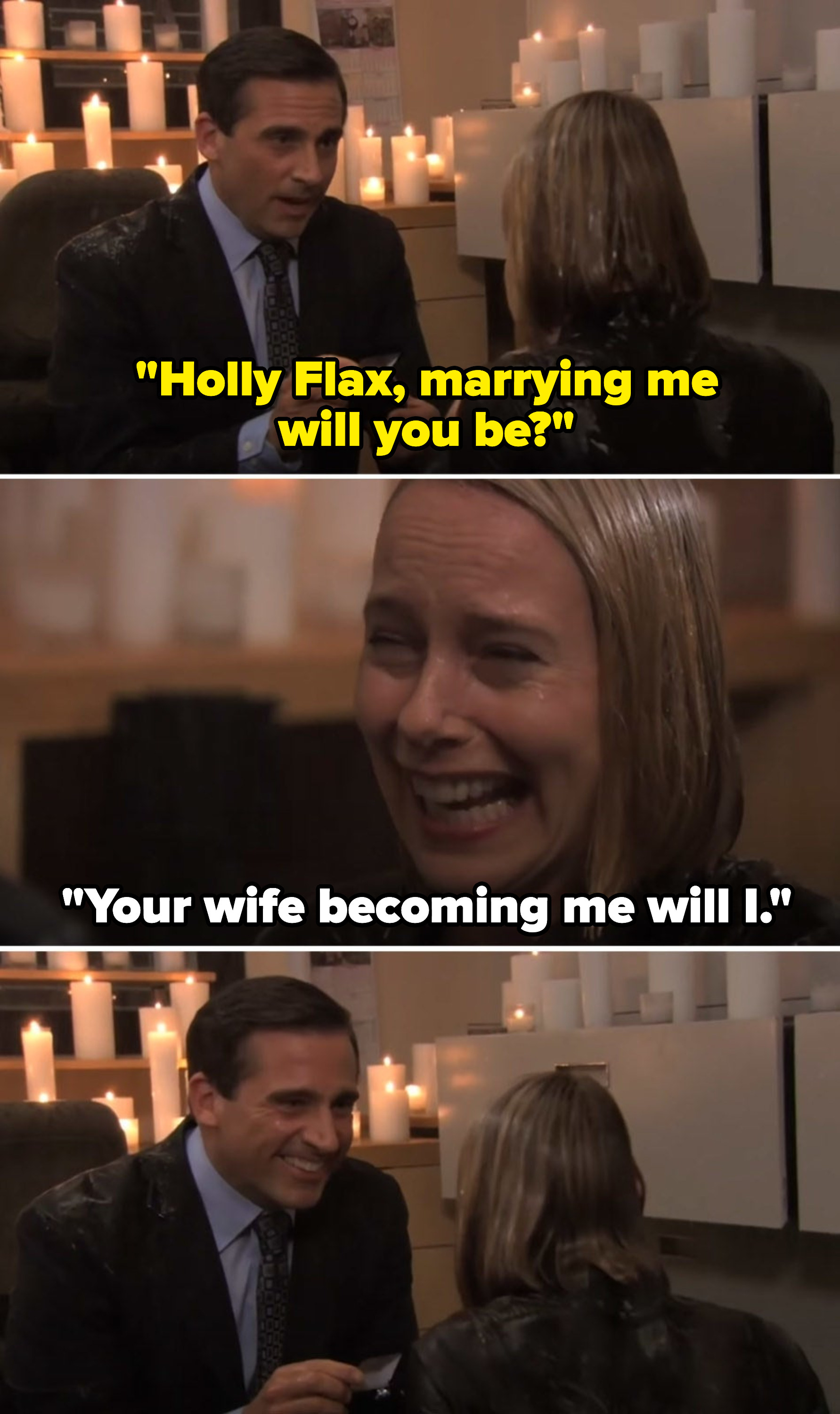 14.
Then the rest of the Dunder Mifflin crew rushed in to celebrate: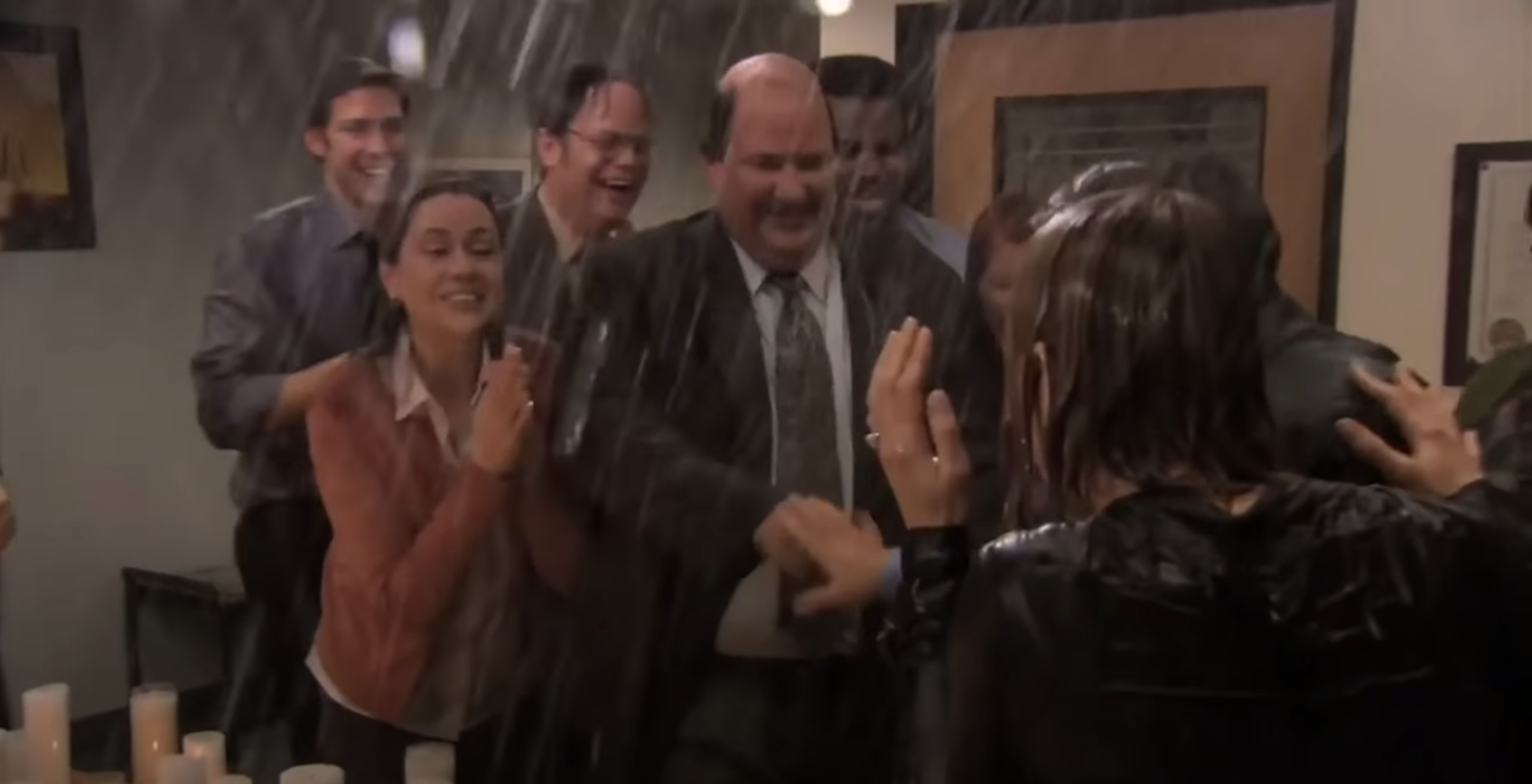 16.
And when Jim opened up about his past heartbreak over Pam to comfort Dwight — who was heartbroken over Angela: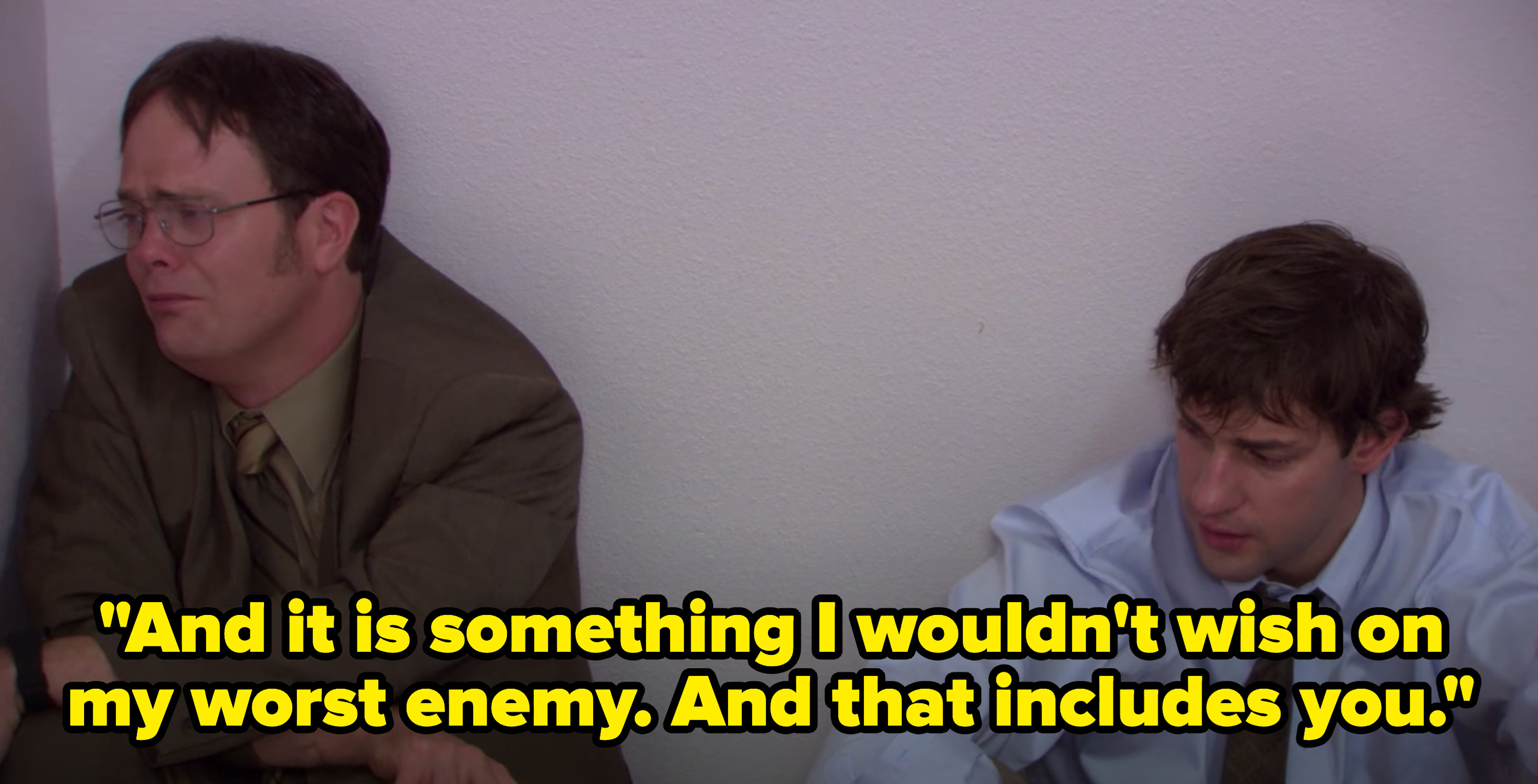 17.
When Kevin took great pride in his famous chili: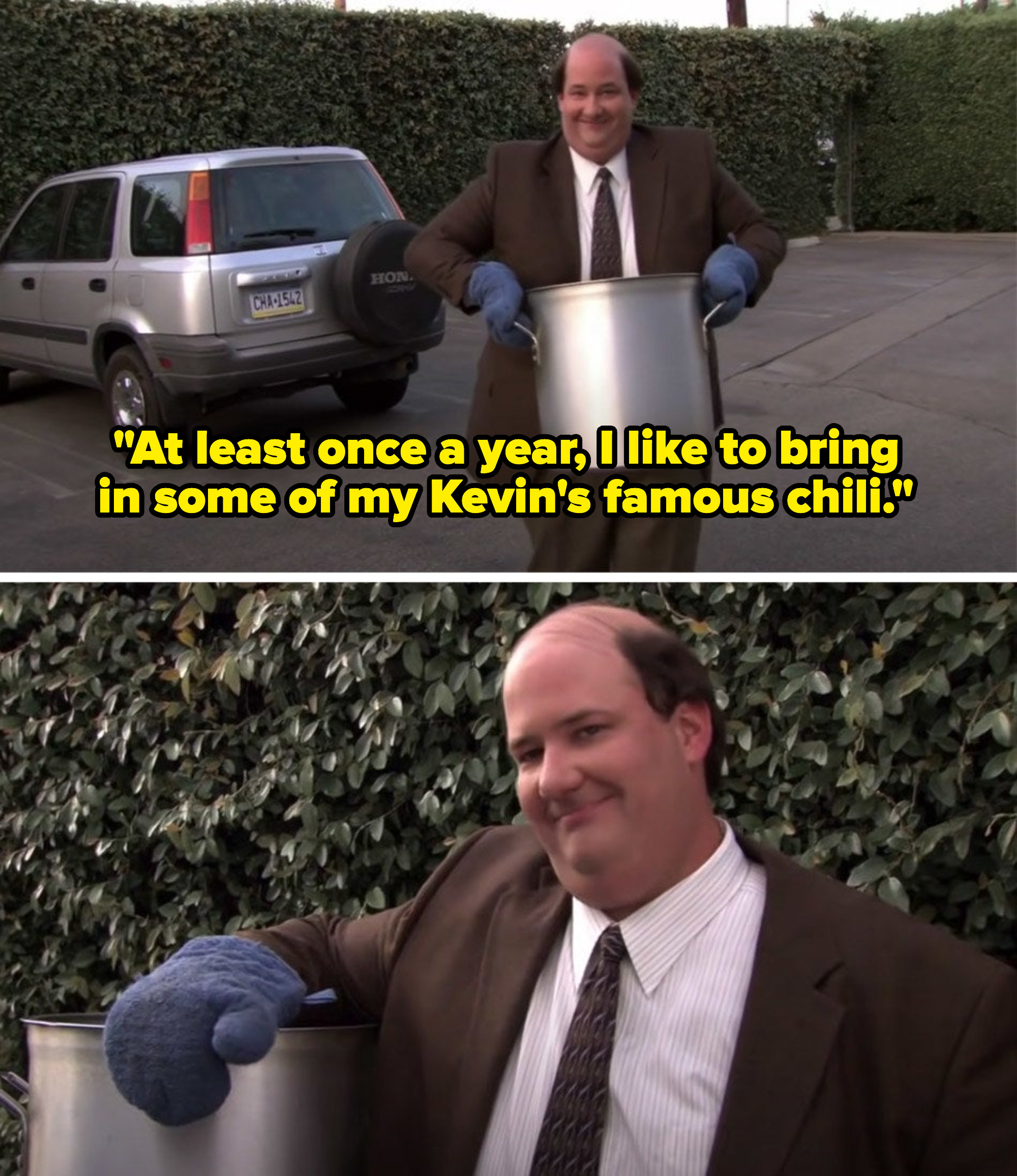 18.
That time Jim and Pam got married at Niagara Falls: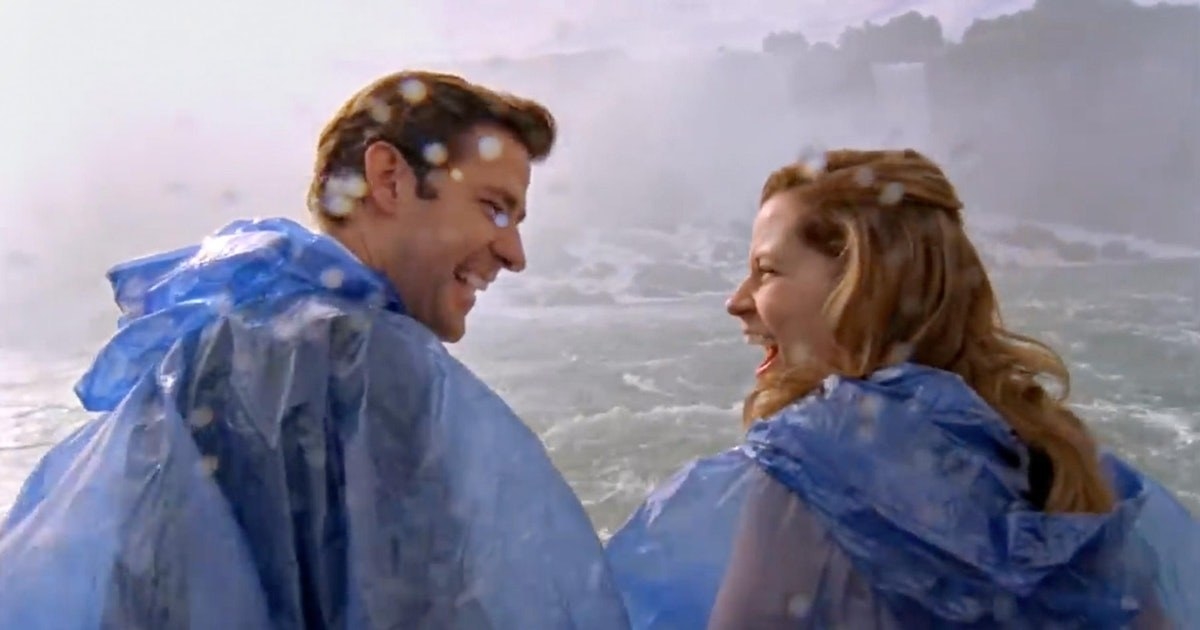 20.
When Michael suddenly left for Colorado, and Pam found him at the airport to say goodbye:
21.
And finally, that time Michael made a surprise appearance at Dwight and Angela's wedding:
What other wholesome moments from The Office would you add to this list? Let us know in the comments below!