The presidential race has just been called for Joe Biden. However, even before it was, I was definitely curious to know what political skits Saturday Night Live would have after such an eventful election week.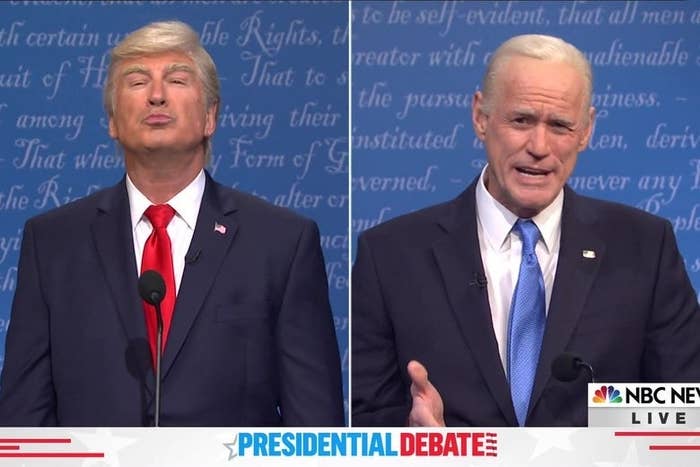 With the results coming in this Saturday morning, people are quite curious about what SNL might be up to ~this very moment~ in order to prepare for tonight's show — which features Dave Chappelle as the host and the Foo Fighters as the musical guest — with just HOURS left to make any last-minute adjustments.
So here are some of the funniest tweets about SNL preparing for tonight's show, because I can only imagine the utter chaos it might be right now in the writers room.
1.
2.
3.
5.
6.
7.
8.
9.
10.
11.
No matter what happens, the anticipation for tonight's episode, especially with an iconic comedian like Dave Chappelle — who hosted SNL four years ago for 2016's postelection show — is certainly real:
12.
13.
14.
15.
16.
17.